After teaching on all the main stages of North America, travelling internationally, and completing hundreds of private tutoring and classes with stylists and salons across the world, native of Utah and owner of Intrepid Studio Salons, Christina Kreitel was more than ready to speak at the 2019 Salon Owners Summit. The topic of her talk? Getting the perfect clients, becoming more profitable and building a personal brand. Here's what we learned.
Listen to the audio version of this blog, and subscribe to the Phorest Blog Podcast here:
Christina Kreitel On The Importance Of Creating A Personal Brand For Your Stylists & Your Salon
Did you know that in the USA, the industry annual salary average is 20 000 USD$? Not a whole lot right? Well, that's what Christina Kreitel was making when she started out. Then, within a year she went on to make 120 000 USD$. Her secret? Instagram.
"Why is social media and Instagram so important?" she asked the audience.
"Because that's where the clients are."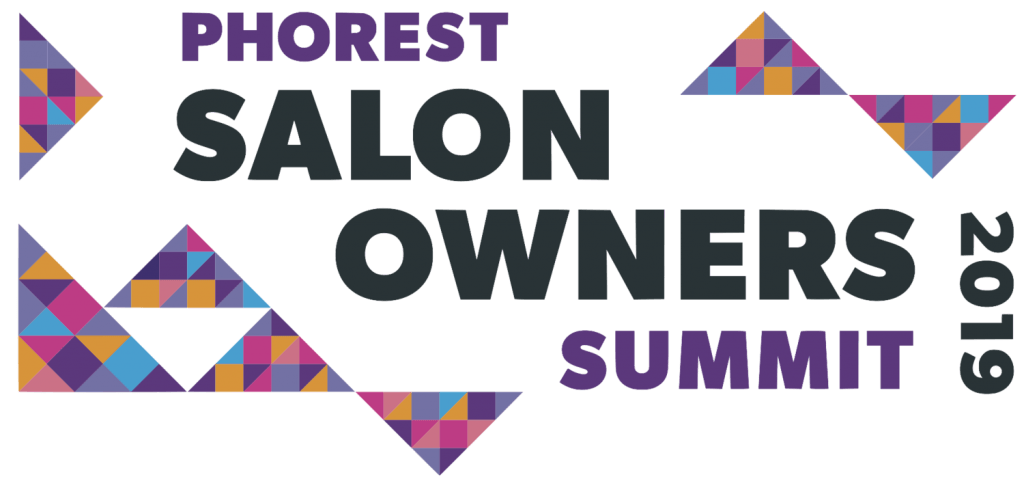 Top Insights
After realising there was a severe lack of branding and social media knowledge in the hair & beauty industry, Christina Kreitel founded her salon in 2017 and used social media to skyrocket to now 58.2K engaged followers! And although this lead the leading stylist & colourist and Cosmoprof brand ambassador & educator to be featured in some of America's top beauty magazines such as Modern Salon, American Salon and Behind The Chair, she stresses that the number of followers does not matter! It's all about your branding, your engagement, and working with your ideal clients.
What's Your Goal?
Here are some shocking statistics. In the USA:
80% of the hair & beauty industry businesses fail within the first year
Of the remaining 20%, 10% fail within three years
The question you need to ask yourself is: why are you doing this? A "brand solves problems," continues Christina, "so what's your problem?"
For her, the journey is inspirational: she went from hairstylist, to motherhood, to business and health. What's your story? Are you in it to educate? Inspire? Motivate? Make sales? That's your starting point to building your brand.
What's Your Look?
Next, you want to curate that magazine worthy feed on social media. While we can't control the hair, the skin colour or the hair length, we can control the accessories, the clothing, the background and create a feel for your brand. A bit of stoicism here, but it's all about understanding the things you can and can't control. Based on that idea, here are a few things to ask yourself:
What's your favourite colour?
What textures and patterns do you like?

Am I creating and posting for my ideal client?

What else am I posting other than hair/skin/products that can help me stand out?
And if you didn't know what you liked – yet! – you were strongly recommended to look at your personal Pinterest mood boards!


What's Your Spirit? What Are You All About?
We all just wished we loved ourselves as much as Kanye loves Kanye.
But are you what you follow? Are you what you want? Why do people love you and come to you?
At the time she was doing 20 000 $USD per annum, she asked her Facebook followers this one simple question: "What words come to mind, HONESTLY, when you think about me?" The top two words she got were:
Badass (24 people)

Unapproachable (23 people)
To her, that was a wake-up call: "It makes sense that I only made 20K $ a year… who wants to come to an unapproachable badass!?"
To change that perception, Christina showed more of who she was on social media. Shared the more personal stuff. Built a more personal brand. When she re-did the exercise, these were the words she got instead:
Badass
Inspiring
Boss Mom
Amazing
Mentor
Guess where that led her? "Intrepid," her salon name. And the brand's hashtag? #WeAreIntrepid.
Last Few Tips
It's important to remember that there is no winning formula for social media. There are just confidence, integrity and trying. To help attendees come up with their own ideas, Christina highlighted a few things that have worked for her in the past:
Perfection Is False: You don't have to show that you're pretty. Show that you're fun and real.
Talk Back: You're never too cool, too popular or too busy to answer people on social media. Make people feel special, and they will be irrationally loyal.
Videos Help You Gain Followers: Be present in your videos. Use your adaptive narcissism. The shorter the video, the more views it will get (20 sec or less)
Take Advantage Of The Shock Factor: post something people don't expect to see (see her video below for an example).
Food For Thought
"What makes you or your salon so special or memorable? Brand solves problems. If you try to appeal to everyone, you will appeal no one."

"Cater for people first, and then show them you're great at doing hair."
"What you put out is what you're going to get back."

"Do not falter from your brand."

"B's hire C's. A's hire A's."
"Train people well enough so they can leave. Treat them well enough so they don't want to." This is how loyalty is created.

"How do you want your followers to feel after visiting your page? Will they want to come back? Are you worth following? People want to feel special, they want to belong. The moment it becomes about you is the moment you're failing. The fact is, happy and successful stylists are what make a happy and successful salon. Not the other way around! If you have a high turnover rate, it's not them, it's you. It's a harsh truth. But it's a truth."
For information on everything surrounding the coveted event's next edition, keep an eye on www.salonownersummit.com! Got feedback? Let us know either in the comments below or tweet us @ThePhorestWord! (Pssst! We're on Instagram too!)
Thanks for reading! #LetsGrow
---
Not a Phorest Client?
This event is exclusive to Phorest Clients only. However, if you are looking to take your salon to the next level, then why not request a free quote or demo of our software today, and join the list of esteemed Salon Owners Summit guests!
---
Featured imaged shot on location of the Salon Owners Summit 2019, in Dublin. Photo by Alan Rowlette. © 2019 Phorest Salon Software.