Having happy, returning, loyal clients is the goal of every hair and beauty salon on the planet. The problem is that you can provide the best service and employ the best people and still struggle with a high client retention rate. Why? The answer is simple… Clients forget to book again. They get busy with work, life and everything in between and  your salon and the services you offer are simply forgotten until something happens to remind them to book again. Are you really willing to leave it to pure chance? 
Phorest salon software comes with a clever tool in the form of rebooking emails to help you secure these all-important rebookings. It is easy, it is free and most importantly it will help you improve and grow your business. Once you activate these rebooking emails, your clients will receive an automated email six weeks after their initial appointment simply to remind them that some time has passed since they last saw you.
How will using the Rebooking Emails as Reminders help your business?
1. You will be able to retain more clients.
This rebooking emails feature will help keep you in the forefront of your customers minds when it comes to hair or beauty treatments. They will see you in their inbox every now and then and will be less likely to 'stray' and book in with another salon for the same treatment.
2. You will increase your salon's revenue.
The Rebooking Emails Feature will help to increase your revenue without having to acquire any new customers. Instead of leaving 2 months in between facials you will see clients in 6-8 week intervals. This simply means more visits from clients during the year.
3. You will increase customer satisfaction.
Treatments are more effective when they are regularly repeated, whether it's facials, hair treatments, massages or manicures. Make sure your clients are aware of this, tell them during treatments! A lot of people also find it easier to book online and this feature allows your clients to book exactly the same treatment with the same therapist as before.
How to activate the Rebooking Reminder on Phorest?
It really is easy: in just a few steps you can unlock a completely free and powerful marketing tool on the Phorest software.
Step 1. In your Phorest software click the Marketing button in the side menu.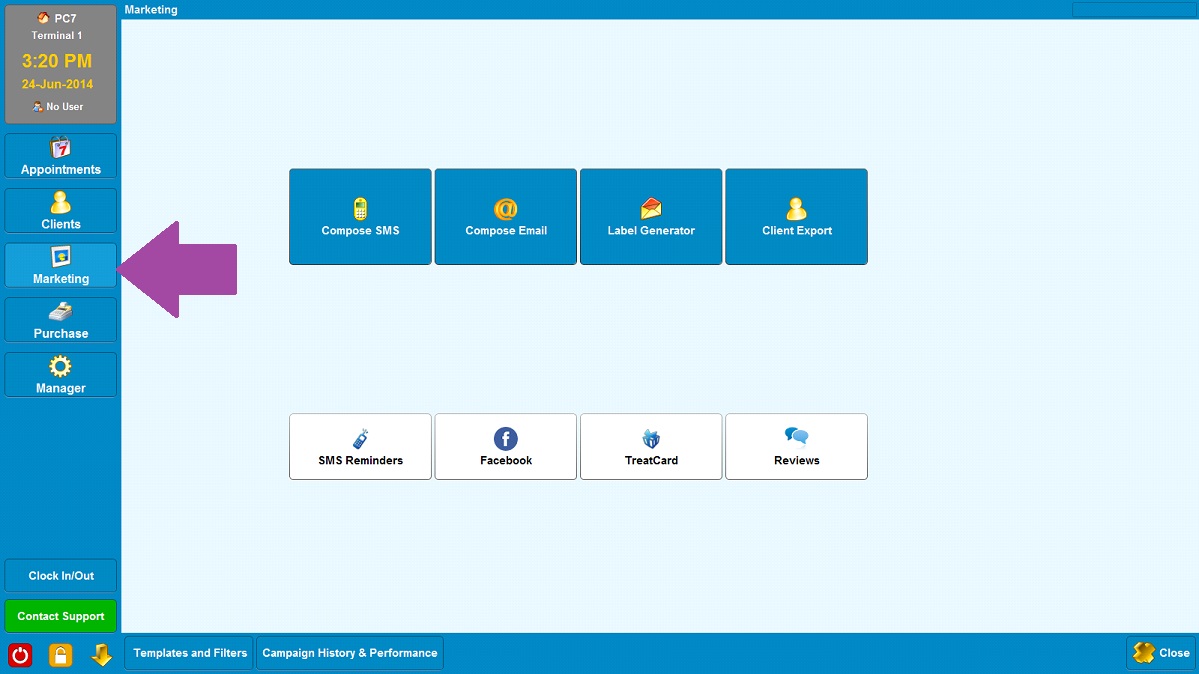 Step 2. Go to the bottom of the page and click the Templates & Filters button.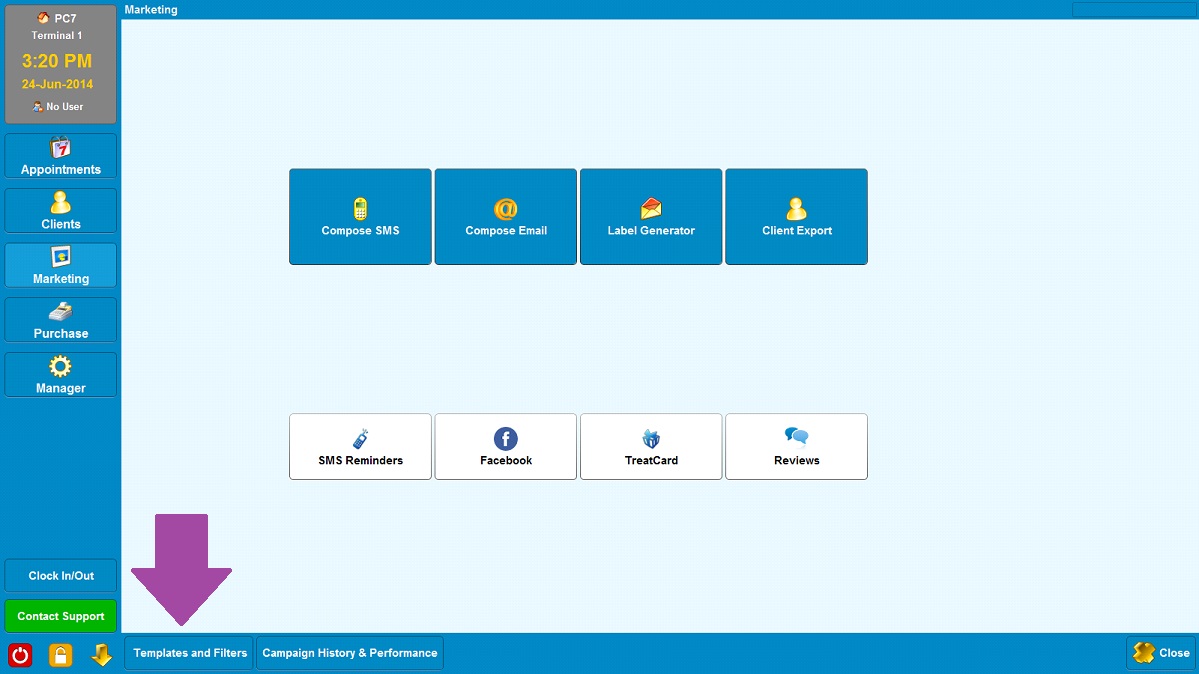 Step 3. Click on the @Rebooking Emails button.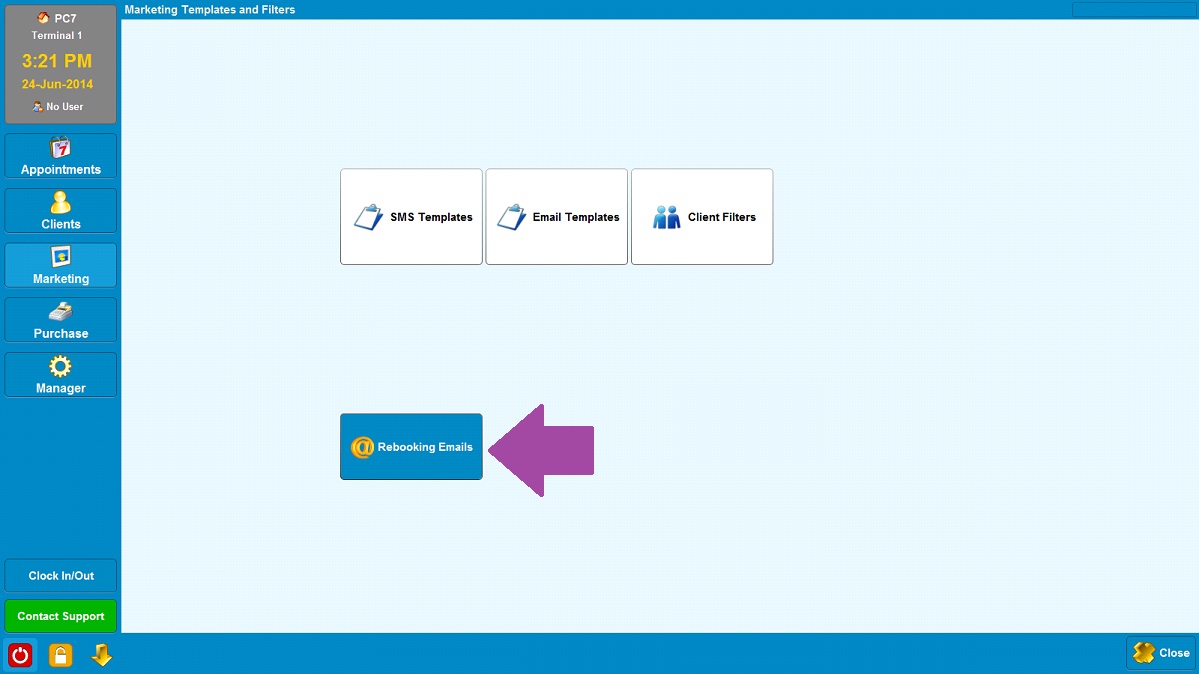 Step 4. The message below will appear. Click yes & you're done!!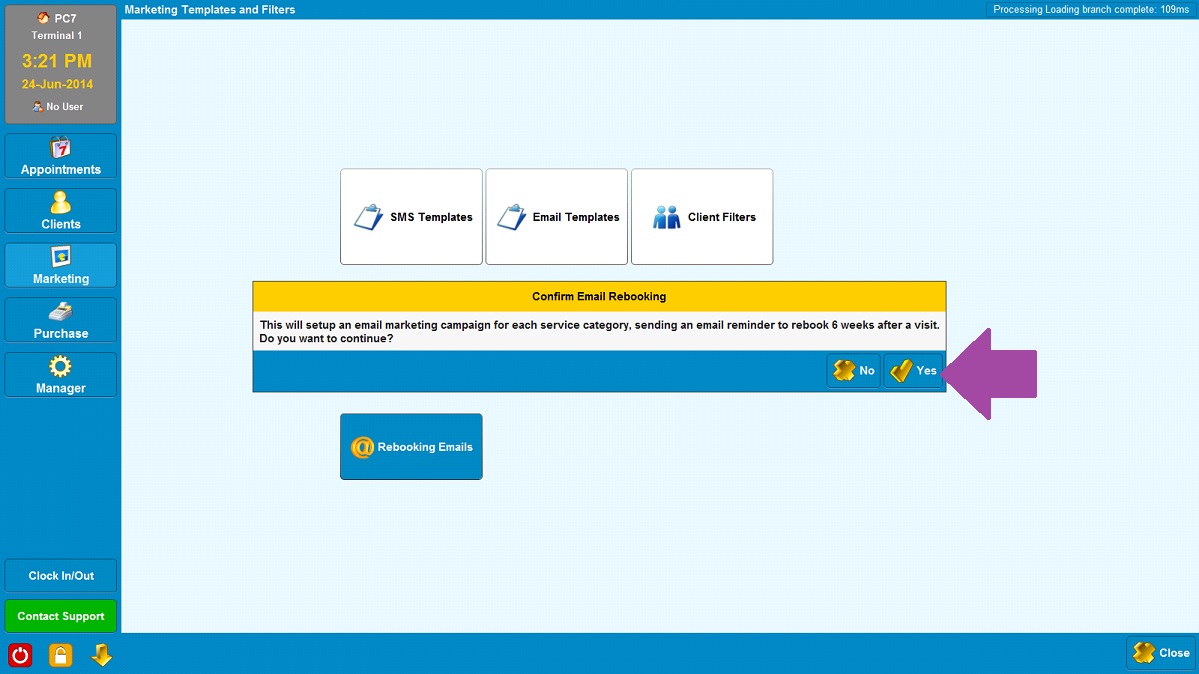 Your Rebooking E-Mails are now set up!
What exactly will my client receive in the email?
You don't have to be worried that your customer will get annoyed with you, the email is a gentle reminder and sent for their convenience. The email will go out to your customers 6 weeks after they have been in for a treatment and they haven't rebooked with you already. You can make changes to the wording of the email on your system (same as SMS and emails) but if you go with the default template your client will receive the text below:
Subject:  Friendly Reminder from <<Salon Name>>
Hi <<Client First Name>>
We hope you are well?
We have created an easy online form to help you rebook your next appointment in <<Salon Name>>. Just click here to rebook.
Looking forward to seeing you again soon.
Yours,
<<Salon Name>> 
If the wording of the standard template doesn't suit your business you can change it in your Phorest system in a few easy steps (click here for detailed instructions).
If you have any questions about this feature email us on info@phorest.com, we will be happy to help!!
Ronan Perceval is founder and CEO of Phorest Salon Software. Have a question for Ronan and the Phorest team on this post? Drop us an email here marketing@phorest.com