Build Trust during these Uncertain Times
Kati Whitledge will be educating on how to ignite passion for your brand when everyone is watching, waiting and paying attention.
Learn the strategies to promote community, engagement, and sales. We can use this time, our hearts and social skills, to bridge the gap between our brand and our bank accounts. Kati will show you a few simple strategies that you can start today!
---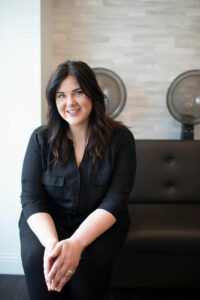 Kati Whitledge is an entrepreneur, professional speaker, and author. Kati started three beauty industry businesses, wrote her first eBook, and has presented nationwide all before the age of thirty-five. You'd think she must have always been a go-getter, but that is not the case. The path to her current status has not been a steady, upward climb. She has experienced many dips and valleys throughout her journey, yet she's never given up.
For those of you who know, Kati is a high-energy character! Her presentations are full of excitement and motivation, yet Kati is undeniably relatable. She is real, transparent, and willing to expose all facets of her life if it means inspiring you to become a better version of yourself. Kati wakes up every day to grow and develop herself, and it is her mission to empower you to do the same!
Register for Kati's Webinar
Watch on Demand