Ramiro: CoFounder of Haus Of Heir : Client experience is my number one priority. I specialize in curating a distinctive environment by recognizing the relationship between hair, music, beauty, & fashion. I provide a piece of myself to the salon from every detail; by the fresh floral arrangements I design weekly to the music playlist (#HAUSOFHEIR on Apple Music) I revise constantly. Beyond the sensorial aspect I truly believe connection to each individual client is a must. My career in the salon industry has been based on creating a warm, inviting Front of Haus existence and a salon where a team can grow daily while enjoying their art.
Cameron: Founder of Haus of Heir (HOH) & part owner, beauty curator and 2020 Modern Salon Top 100 Stylists. My love of passion, creativity, and integrity are the driving force to continue to elevate and evolve not only my craft, but the Haus of Heir brand.In 2005 I became a makeup artist, where my love of this industry was solidified. I have been so fortunate to be featured in publications like, Modern Salon Magazine, Wella Initiatives, the New York Times, Beauty Launch Pad, & Salon Today.When not in-HAUS you can find me making excuses for being a Aries/Taurus, traveling the globe, making the most of every opportunity, spoiling Ramiro and I's pup, being with the ones I love, & dancing to 2000's pop.
Ramiro: I love Phorest because its truly is a do all service. For my salon software to go beyond scheduling and provide our marketing tools, app, reports, and e-commerce is unreal. Phorest acts a key tool in my business allowing my more time to focus on my clients & team.
Cameron: Working with multiple softwares throughout my salon career, Phorest has exceeded every expectation I could ever have. To choose a favorite is so hard! I love sharing our client reviews daily. To begin our day by sharing and receiving such positive feedback is so fulfilling.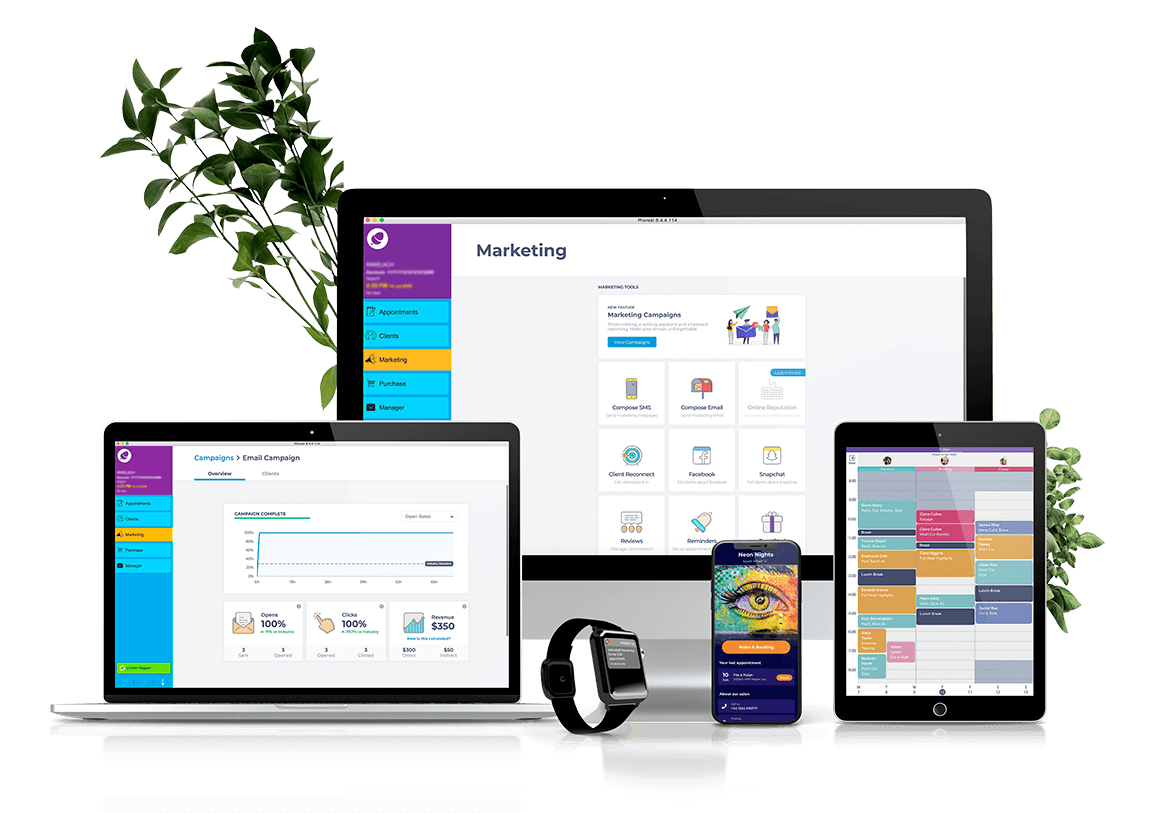 Would you like to find out more about Phorest?