It is the cornerstone of the most important processes of your business – client bookings, retention, sales, product promotion, staff rostering and great marketing that gets people back more often, spending more and generating referrals.
So it's extremely important as a business owner that you shop around, see what features are available from different providers and how do they align with your salon needs.
At Phorest Salon Software, we love to be honest and transparent. Knowing that software is such a big commitment, it is vital that we don't hide anything from you at this important consideration stage (it will only hurt us both at a later date, right?).
That is why we wanted to show you a thorough head-to-head comparison with some of our closest competitors and show you where we excel, and in some cases honestly show you where we might provide a little less (usually to the benefit of a more important feature or service).
Please note that we have chosen these competitors as we believe they are either some of the most popular in the industry, or offer a product that is closest to what we offer here at Phorest. There are some smaller competitors out there, and we encourage you to do your research before making a decision.
We explored these platforms, looking at key features, unique benefits and client support that not only help run a salon but also grow a salon's business.
This is an overview of how the competition stacked up.
Phorest
Mindbody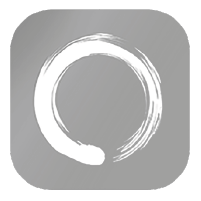 Vagaro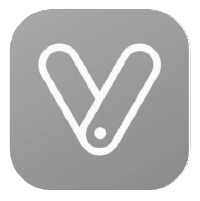 SalonIris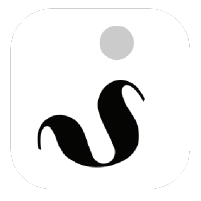 Shedul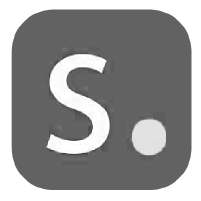 iSalon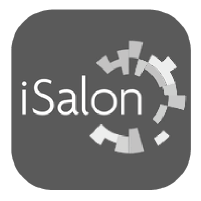 As you can see, Phorest ticks the most boxes in terms of features offered, with MINDBODY and Vagaro running neck and neck in second place; Salon Iris, iSalon Software, Millennium and STX coming in around the middle; and Shedul in last place.
Below we'll go into more detail about the pros and cons of each of these competitors and you can make up your own mind as to the best offering for you.
You can click on the links below to take you straight to the section you're most interested in:
Phorest Salon Software vs MINDBODY
Phorest Salon Software's passion for the salon and spa industry is something that we take very seriously. Phorest is software for salon businesses only, so we put the salon first in every decision we make. This, we believe, is one of Phorest's greatest strengths.
MINDBODY is business management software that salons use. However, the software is designed for gyms, yoga studios and personal trainers as well. This means that the layout and usability of their software and user apps will have some confusing elements that aren't tailored to your salon business needs, or miss some features, which can hinder a streamlined experience for you and your customers.
While retail is such an impactful, integral part of a salon's success; most Personal trainers and yoga studios don't actually have a substantial product element to their business. MINDBODY features are lacking in this area as a result. MINDBODY don't offer low stock prompts, itemised order lists or the ability to manage stock transfer between branches.
The lack of features in this area in the MINDBODY software makes business growth and management more difficult to salon owners. Without automated stock prompts and orders, your time is spent doing manual stock checks and orders to the disadvantage of more pressing areas of business (as well as your customer service).
Because MINDBODY have to cater to a variety of diverse and different industries, their employee and facilities management features are quite limited. Particularly when it comes to the ability to integrate with payroll or schedule facilities. This would be an issue if you rent chair space to freelance hairdressers in your salon for example. Without the ability to schedule facilities (like chairs and basins) things could get messy.
Phorest Salon Software vs Vagaro
Like MINDBODY, Vagaro too incorporates gyms, yoga studios and personal trainers into their software offering, and as a result doesn't keep the needs of the salon business at the front and centre of every feature. Just like MINDBODY, Vagaro is thus lacking in features to help streamline product sales – features that personal trainers and yoga studios have little need for, but that are essential for salon businesses. Vagaro doesn't support the management of stock transfer between branches, adding more manual admin work to your day. Vagaro doesn't offer automated stock prompts and automated itemised order lists either. This leads to the same problems that MINDBODY customers encounter.
One of the reasons for these oversights is that gyms rely on memberships to keep customers coming back, while salons do not. This lack of customer loyalty features can have a major impact on your client retention rate — Vagaro doesn't offer salon-branded loyalty cards for customers, nor do they offer the ability to segment and target customers who are overdue a booking.
Another fundamental difference-maker comes in the form of an app that is branded to your business. You see, Phorest provides you with a fully customised salon-branded app, ensuring that your client experiences the very best customer service, from YOUR business, at the touch of a button, 24/7.
While Vagaro, on the other hand, only offers website integration for client self-service appointment bookings.
However, in the interest of honesty and transparency, Vagaro does offer a feature that Phorest is lacking (at least for the time being!). With Vagaro you can seamlessly integrate your third-party accounting software – such as Xero or Quickbooks – to share accounting, sales and POS data across the platforms. With Phorest you can still share your financials with your accounting software via exporting from Phorest and importing to your accounting software (or via an API for bigger salons), but for the time being Vagaro has the upper hand with direct integration.
Phorest Salon Software vs Salon Iris
Salon Iris offers much of the same day-to-day management features that Phorest does (except the ability to manage the transfer of stock between branches), but where Salon Iris could use some significant improvement is in the more client-facing areas.
Like Vagaro, Salon Iris doesn't offer a salon-branded booking app for your customers, offering only website integration for client self-service appointment bookings.
The marketing features they supply are also quite limited. You cannot use Salon Iris to segment your customers and find those who are overdue an appointment booking, or even segment customers by demographics of any kind. And it doesn't seamlessly support customer contact for marketing purposes – no SMS or email campaign templates, no support for social media management and no access to request or respond to online reviews for your salon.
And like Vagaro, Salon Iris does offer a feature that Phorest is lacking (at least for the time being!). And that is the integration with third-party accounting software – such as Xero or Quickbooks – to share accounting, sales and POS data across the platforms. As mentioned in the Vagaro section, with Phorest you can still share your financials with your accounting software via exporting from Phorest and importing to your accounting software (or via an API for bigger salons), but for the time being we don't integrate directly.
Phorest Salon Software vs Shedul
With Shedul, the term 'you get what you pay for' springs to mind. While Shedul is a free software and the rest of the solutions on this list are paid, just a quick glance at the features comparison at the top of the article will show you exactly why – Shedul's feature offerings are few and far between (But in fairness, their goal isn't really to provide these services).
As the name suggests, Shedul really is just for scheduling appointments. It allows you to access and manage your salon bookings via the cloud, and store some customer contact details, and that is the extent of the offering. They don't offer any form of self-service appointment booking for your customers, with no website integration and no booking app for your salon.
Aside from that, no POS, retention, rostering, HR, stock/inventory management, reporting or marketing feature exist. They make it clear that they are providing one thing and one thing only. It has also been noted that their customer support channels have been tricky as well, with no way of contacting support via phone or email.
Again, that is fair, considering the fact that they are free. However, this leads many salon owners to have to source solutions for the rest of their marketing and management needs. And in doing so, they often end up patching together a variety of different softwares and systems that aren't built to work together.
Phorest Salon Software vs iSalon Software
iSalon Software matches Phorest feature-for-feature when it comes to appointment booking, CRM and POS software functions; with a bespoke booking app for your customers; Facebook booking integration; a detailed client CRM system; and a Point of Sale hardware and software system with credit card processing and roving tablet payments.
However, that's where iSalon's offering ends. iSalon doesn't offer any features to assist with the daily management of your salon business – no stock and inventory management (a huge part of a salon business' revenue neglected); no facilities and staff rostering functions; and no reporting features.
What we believe Phorest offers better than these competitors do
For most of the technical features of the software, there is at least one competitor who also offers that feature – be it appointment scheduling, CRM, POS integration, loyalty cards, inventory management or staff rostering – some or all of these elements are offered by competing providers to varying degrees of effectiveness, although none of the competitors tick as many boxes as Phorest Salon Software does.
However, there are elements of the Phorest package that we believe Phorest does better than anyone else.
Dedicated marketing support for your business
Our full marketing suite allows you to communicate with clients across multiple platforms and easily manage your online reputation like no other salon software can.
Phorest lets you manage and respond to reviews on third party websites (like Google, Yelp and Facebook) from within the salon software interface. What's more, this feature can be automated to help you get more 5* reviews on Google, Facebook and Yelp, generating referrals for you while you sleep!
The Phorest Marketing Suite integrates with the client management CRM and uses machine learning to predict when your clients are due to rebook and delivers an automated reminder to them to get them back in!
But it is our dedicated marketing support for your business that we really think can have a major impact on getting your clients flooding back through your doors. The Phorest in-house marketing becomes an extension of your marketing team when you're a Phorest customer. The team is always on hand to help you with bespoke marketing ideas for your business, coaching you in how to use the Phorest Salon Marketing Suite to grow your business every day. The team adds to the library of tried and tested SMS and email marketing campaigns regularly, so all you have to do is search for the right message and press send.
Onsite Training
A salon management system is no good if your team don't know how to use it. Phorest's hands-on, in-depth training at your premises is second to none, which will guarantee that your team is fully comfortable with the system.
Hardware & IT Support
Phorest also offers free of charge support for the hardware associated with your salon management software. If your computer system or POS system is acting up, our hardware support team is on hand to take your call and talk you through troubleshooting the issue to make sure your business stays up and running when it matters.
Still haven't made up your mind?
We can tell you that Phorest has everything you need to optimise and grow your business, but why don't you see for yourself? Want to see what Phorest can do before getting a quote? Request a free demo today!