MADE
FOR YOU
LBP's exclusive software partner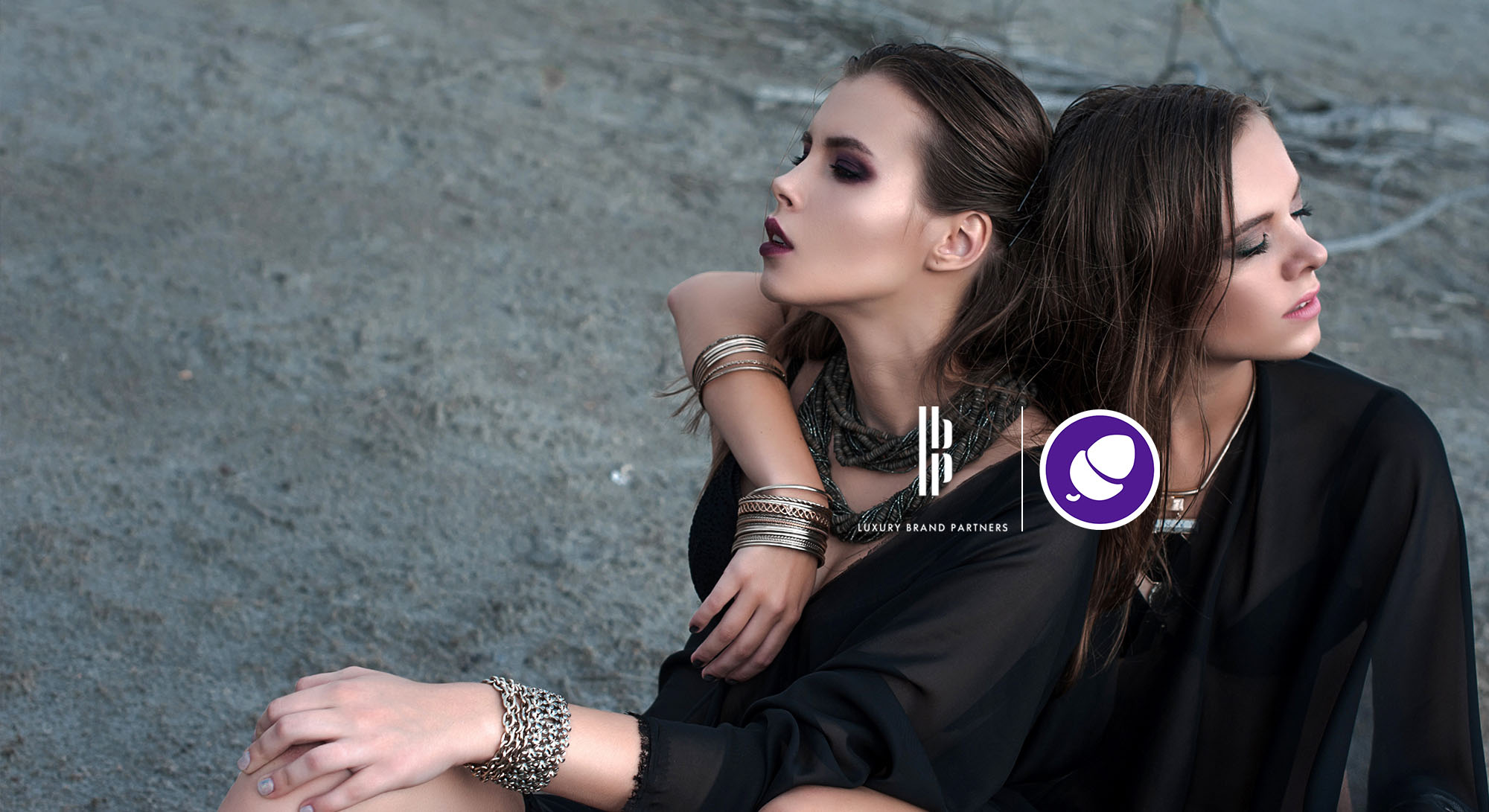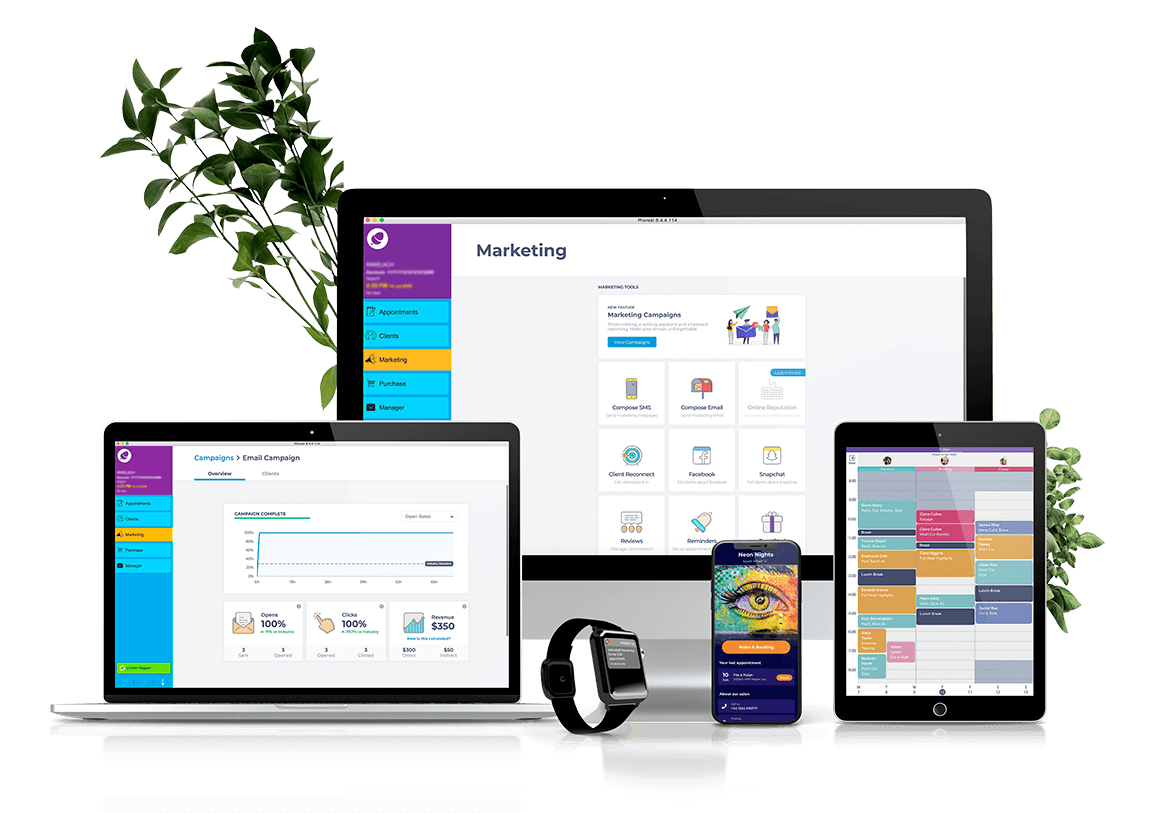 Phorest is a cloud-based salon software, however, it is not just a tool to manage appointments. It is a powerful system designed to assist with day-to-day business, driving new business and generating referrals
Our system is built exclusively for the salon industry and like LBP, we are constantly looking forward & innovating with the salon community at the forefront of our minds!
Manage
your business
Everything you need for a smooth running salon. Phorest is crammed with integrated features to help you make smarter decisions, boost your brand and increase your bottom line.
+
Manage your Business effectively with Phorest
No more admin: Phorest does it for you. Run your salon with ease thanks to 24/7 scheduling, powerful reporting and all your favorite features in the palm of your hand with Phorest GO. That's your staff, clients, inventory and more taken care of from any device, any time.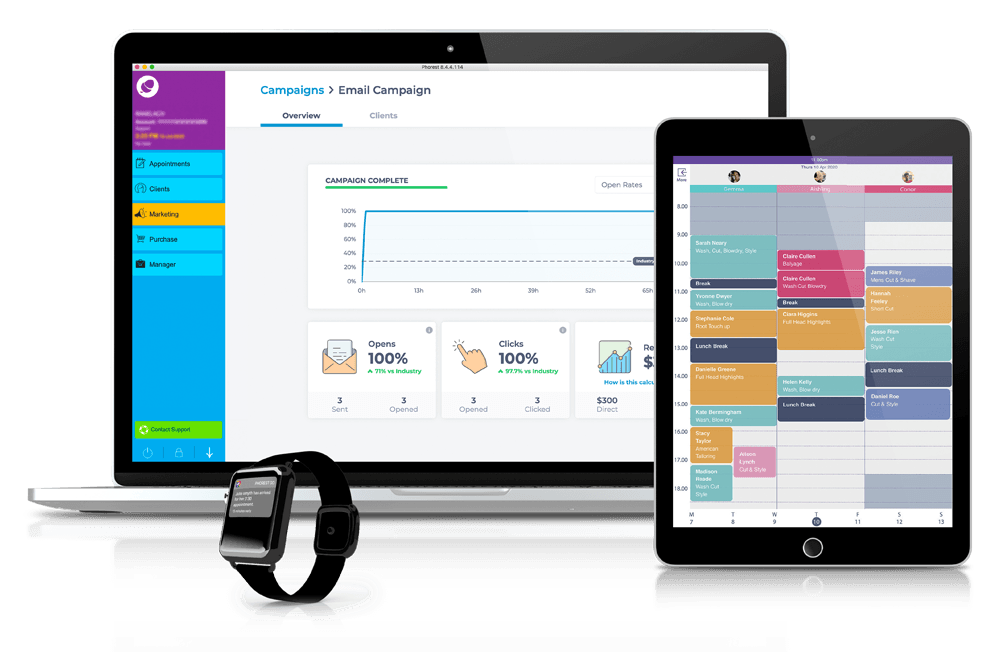 Market
your business
We pride ourselves on offering the most sophisticated marketing tools in your industry to help you own your brand, and reach your ideal clients.
+
The best Marketing Suite in the industry!
Your marketing has never looked so slick. Phorest's Online Reputation Manager keeps your 5-star reviews on point while Client Reconnect never lets you miss a beat with an overdue client. Plus, our jewel in the crown: expert-made SMS and email marketing templates with over half a million images to choose from. Last month, salons in the US made an accumulation of over $875,000.00 using Phorest's unique email templates!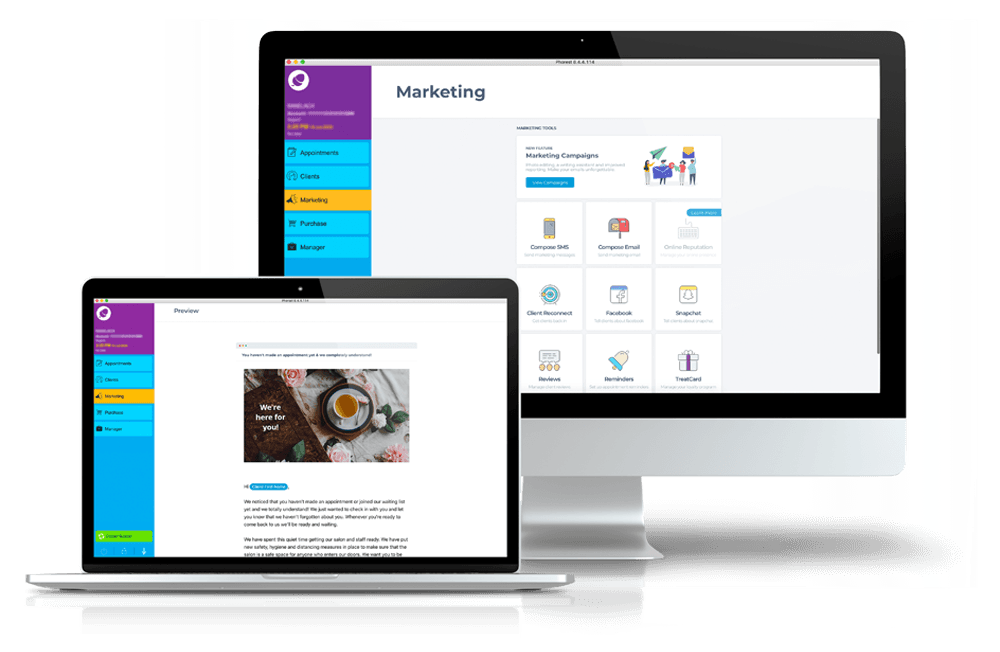 Grow
your business
Keep revenue coming into your salon, even outside of business hours. Let your clients purchase gift cards & products autonomously online, 24/7.
+
Grow your revenue, even when you're closed
Meet the most integrated revenue tools your business can have. Your easy set up Online Gift Card and Online Store sales can send your revenue through the roof. No web development, no prep time, just an easy, fully integrated way to deliver bespoke product recommendations and sales to your clients, online.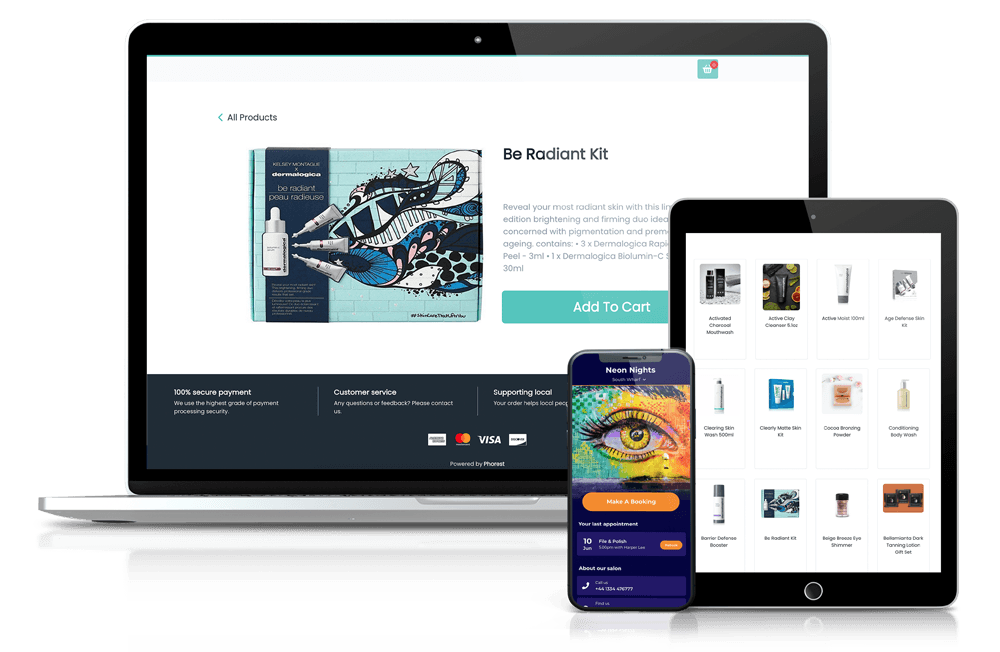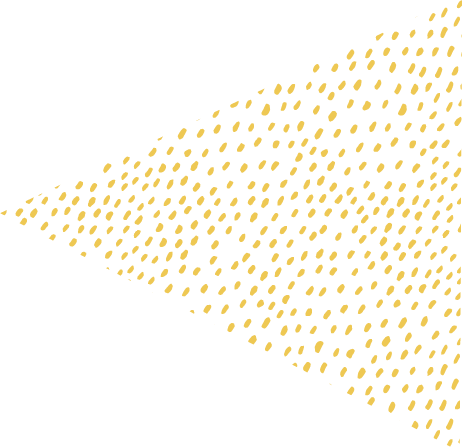 Lisa Yaldoo & Olivia Shouenyia, Owners
The Beauty Lounge, Michigan, USA
"My favorite thing is that the reports get emailed to you every night, and the best part is, the staff get them too – their daily sales, their tips, whatever they want. Everything's customizable, it has met every single option and expectation that we've had."
Cameron Kepford, Co-Owner
Haus of Heir, IA, USA
"The online reviews and the internal reviews we get – we celebrate those the most. It has changed our business. We have people who come into our salon just because of our Google rating. We have always been a 5 star salon – but when you're a 5 star salon with less than 20 reviews in 5 years, it doesn't make as much of an impact as when you're a 5 star salon with 500 reviews."
Would you like to find out more about Phorest?