Spa & Salon POS Software
Check them out in style
Run your salon seamlessly with Phorest's salon POS, offering chair checkouts, smart app payments, online bookings, simple retail sales, and more. Taking payments and closing your clients out is a breeze with Phorest.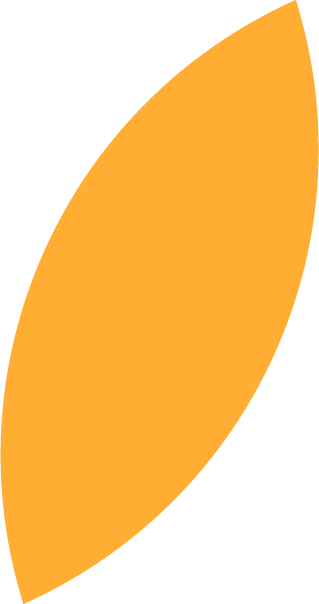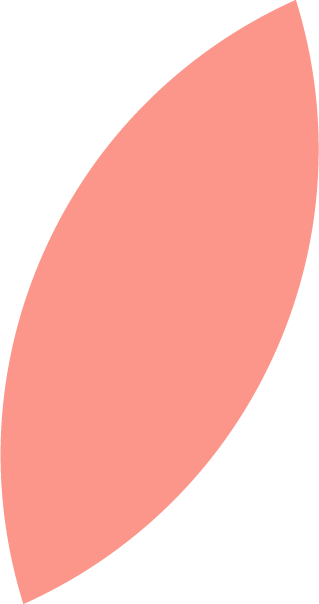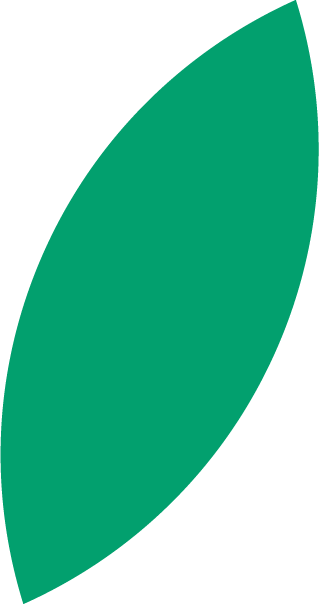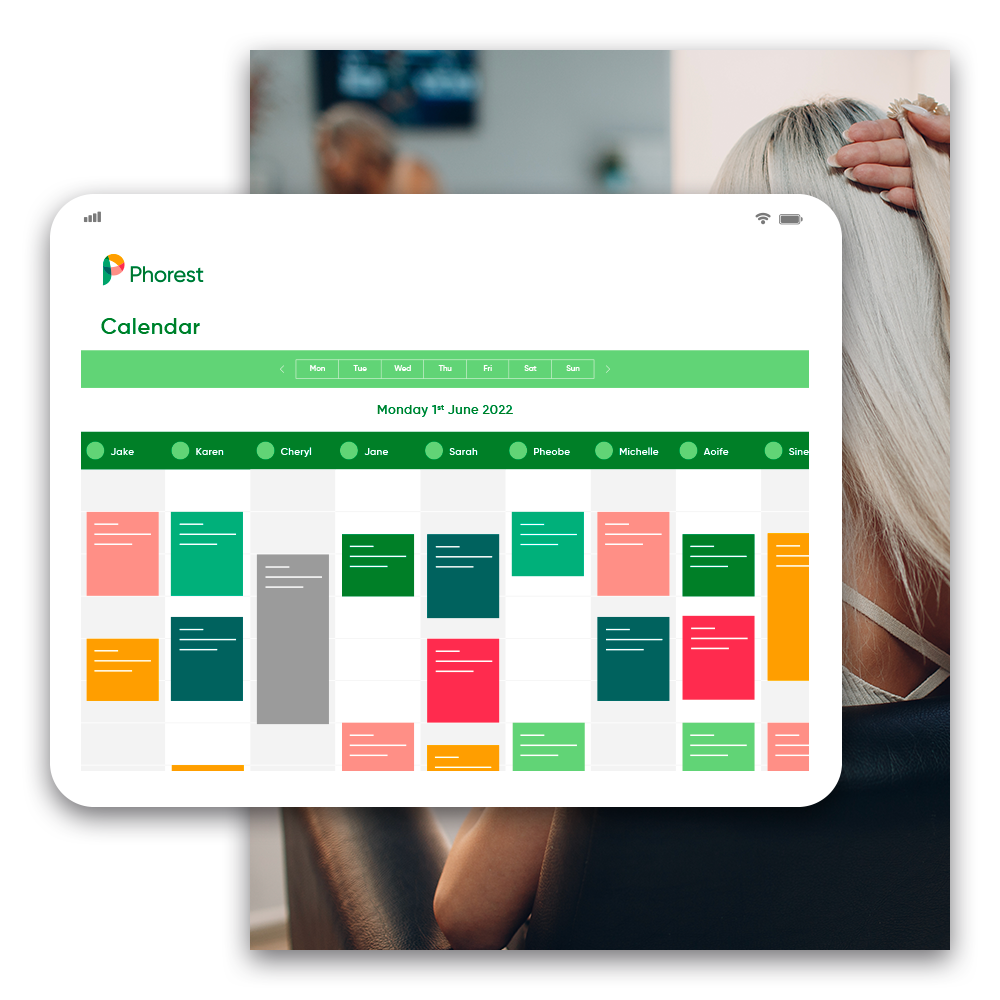 A Smooth Running Front Desk
Check clients out quickly & professionally
Check your clients out quickly and professionally with a salon POS software that integrates with your appointment calendar.
The payment screen opens directly within the appointment, where you can quickly make any adjustments necessary, including adding retail products to the transaction.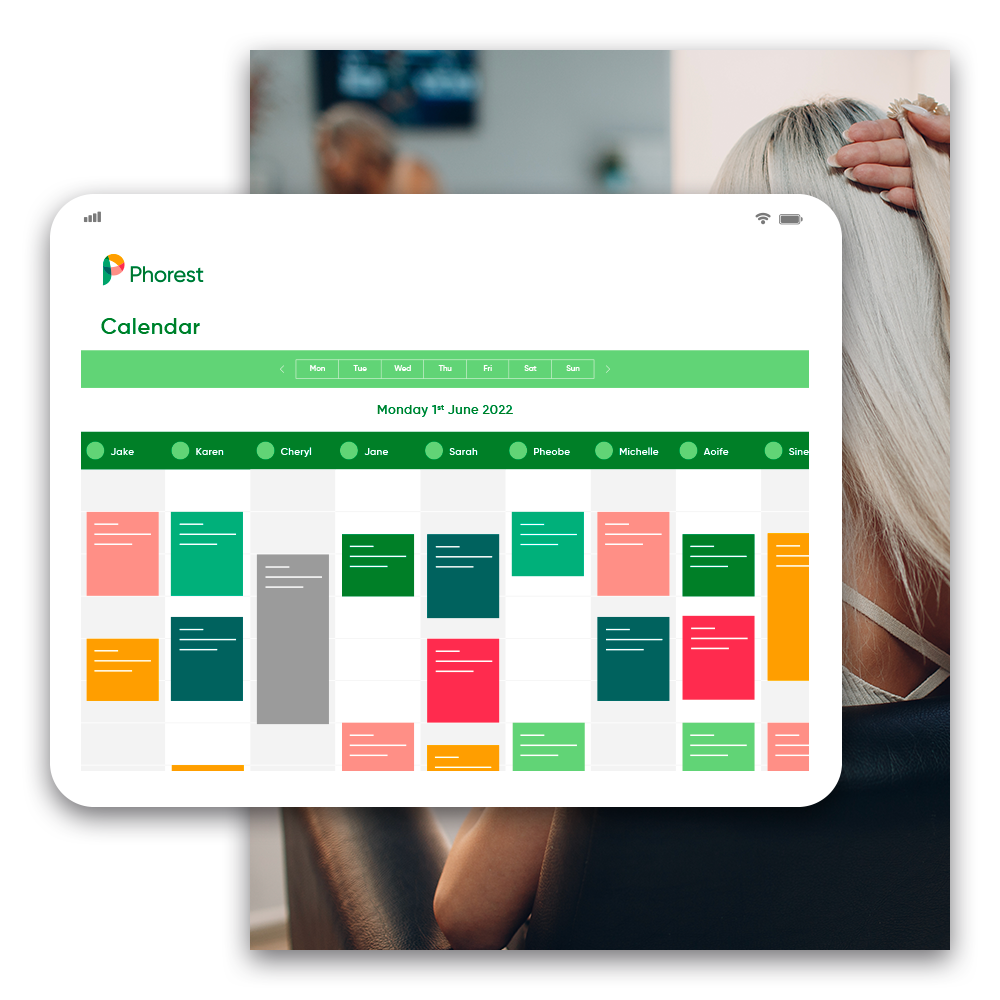 Salon POS App On Tablet or Smartphone
Eliminate client waiting times at your front desk or reception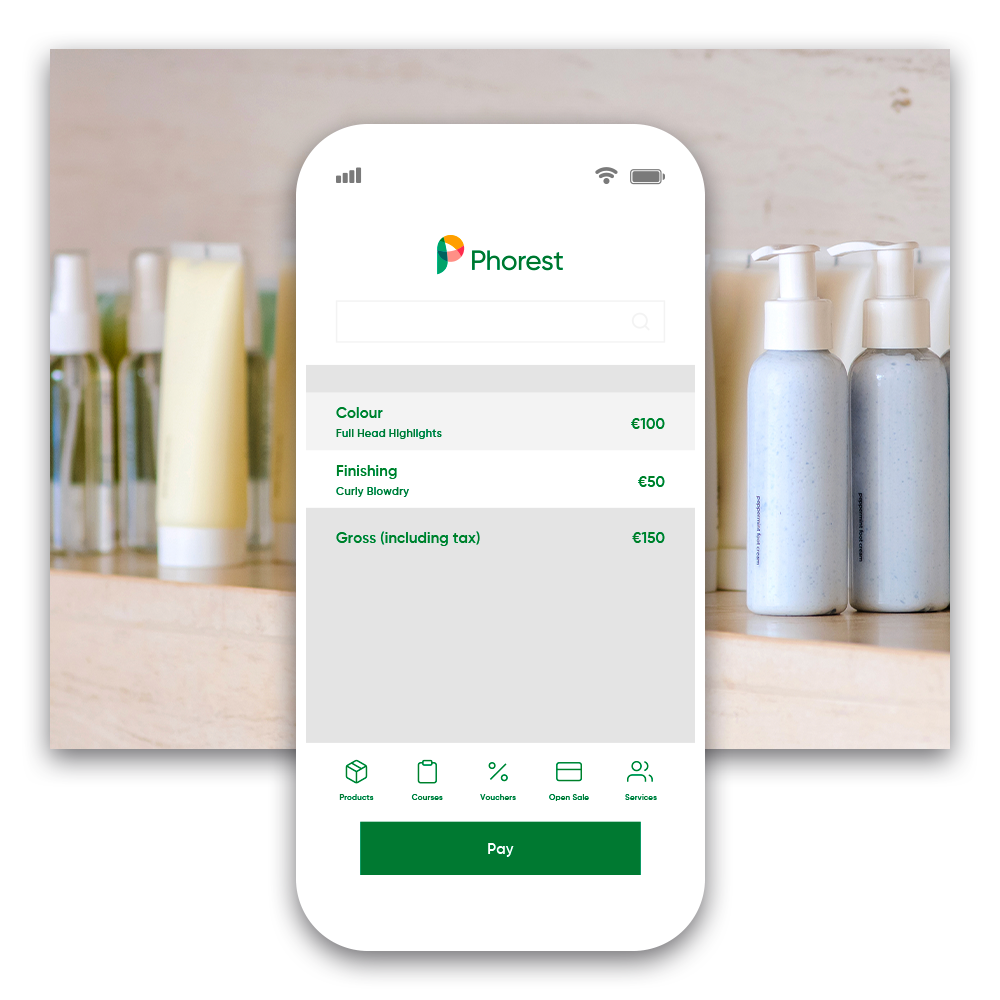 Upselling Direct From the Chair
Upgrade clients' services and sell products in one click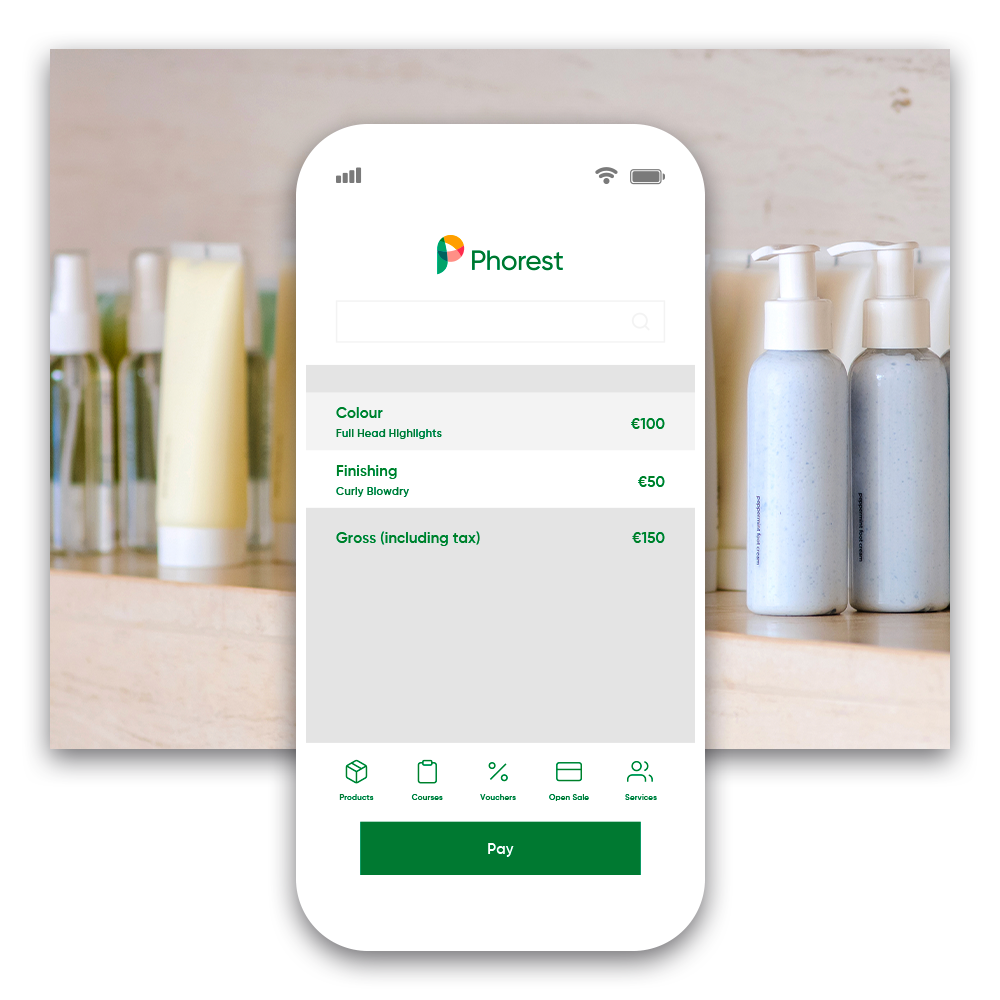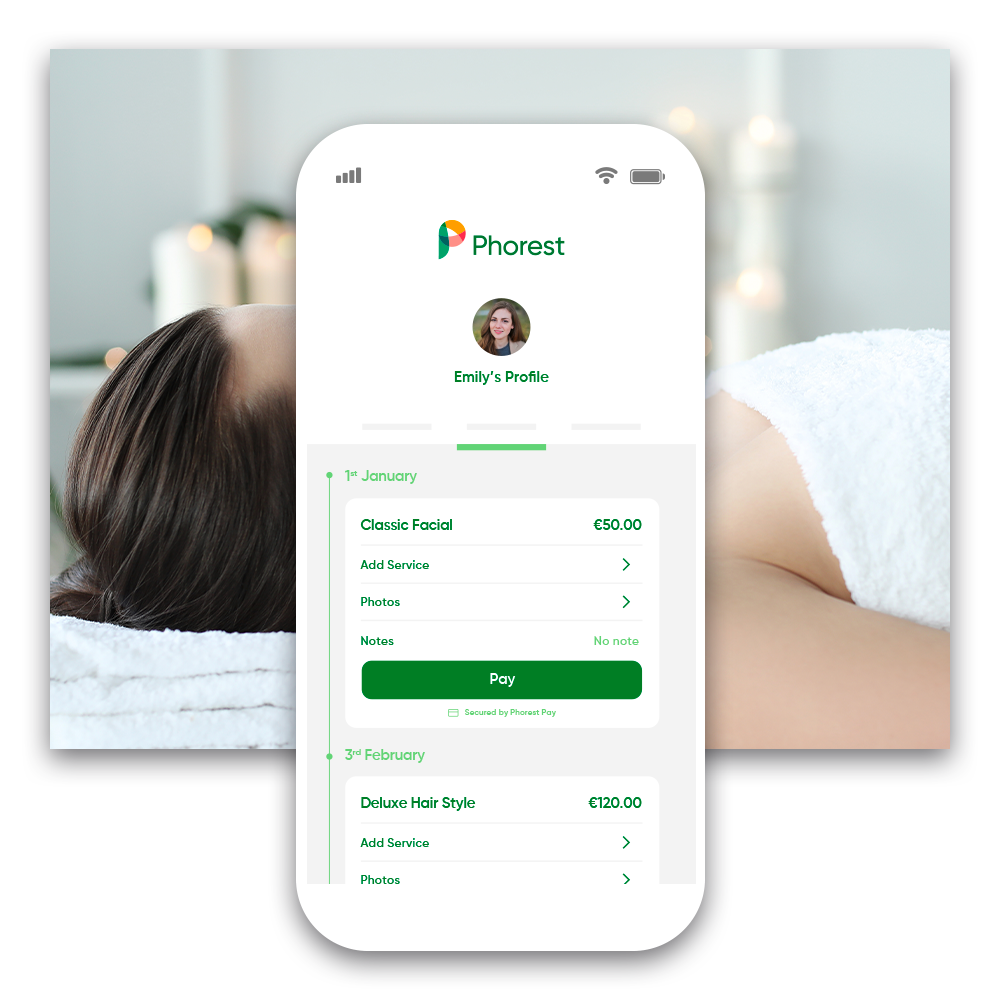 Industry-Specific Selling & Payment Options
Offer flexible payment options that work for your salon or spa business
Sell services, products, course treatments and gift card vouchers from the one salon POS system.
Allow your clients to make full or part payments and set VIPs up to pay on account.
Accept payments in cash, card, voucher, deposit and even with their Treatcard loyalty points, saving you time and delighting your clients.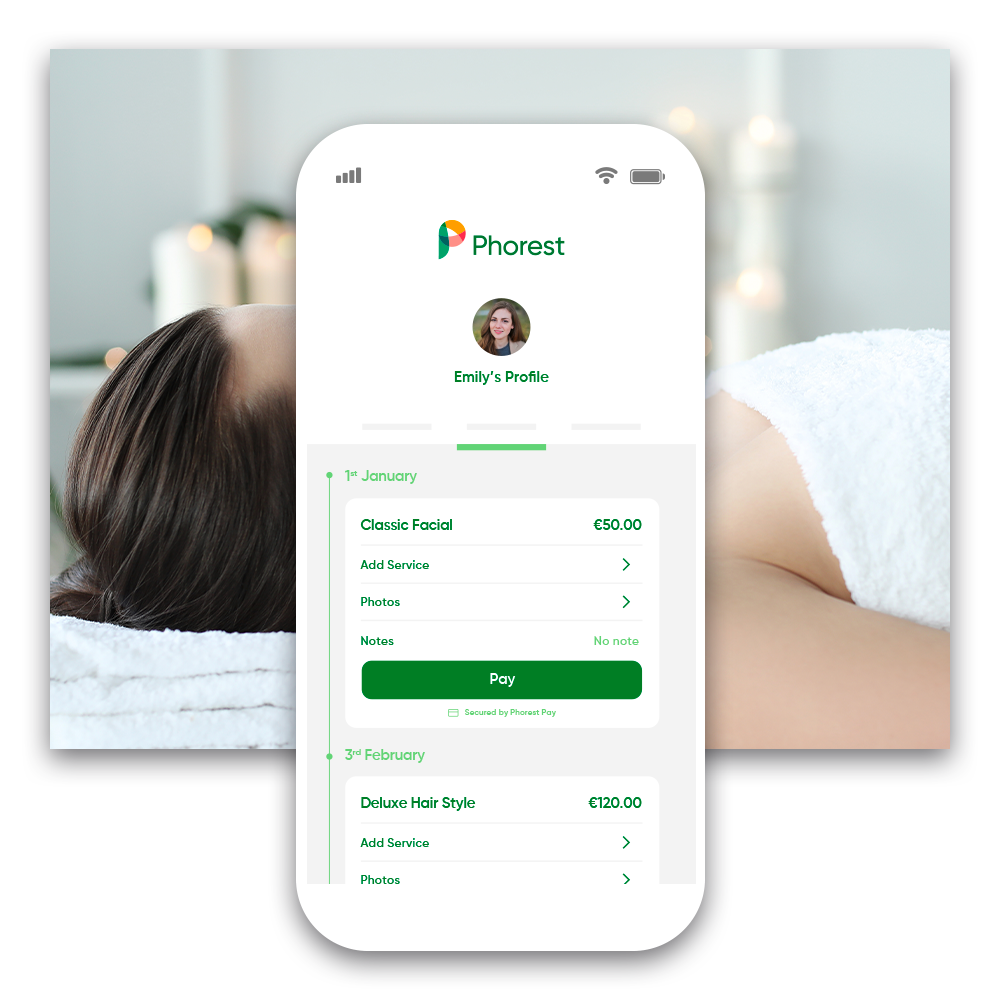 A Top-Class Client Experience
Integrate your salon POS with your calendar, loyalty points & client cards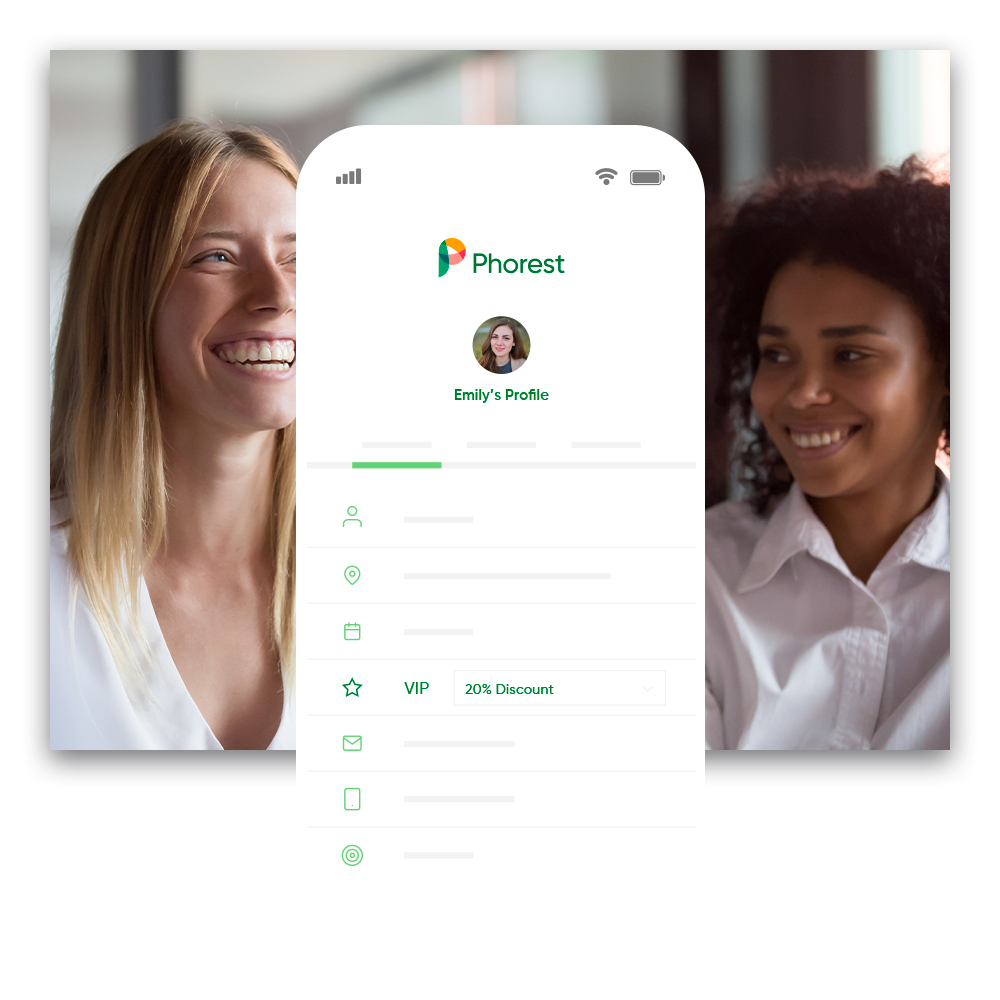 Up-to-Date Stock Counts
Turn on re-order prompts so you'll never run out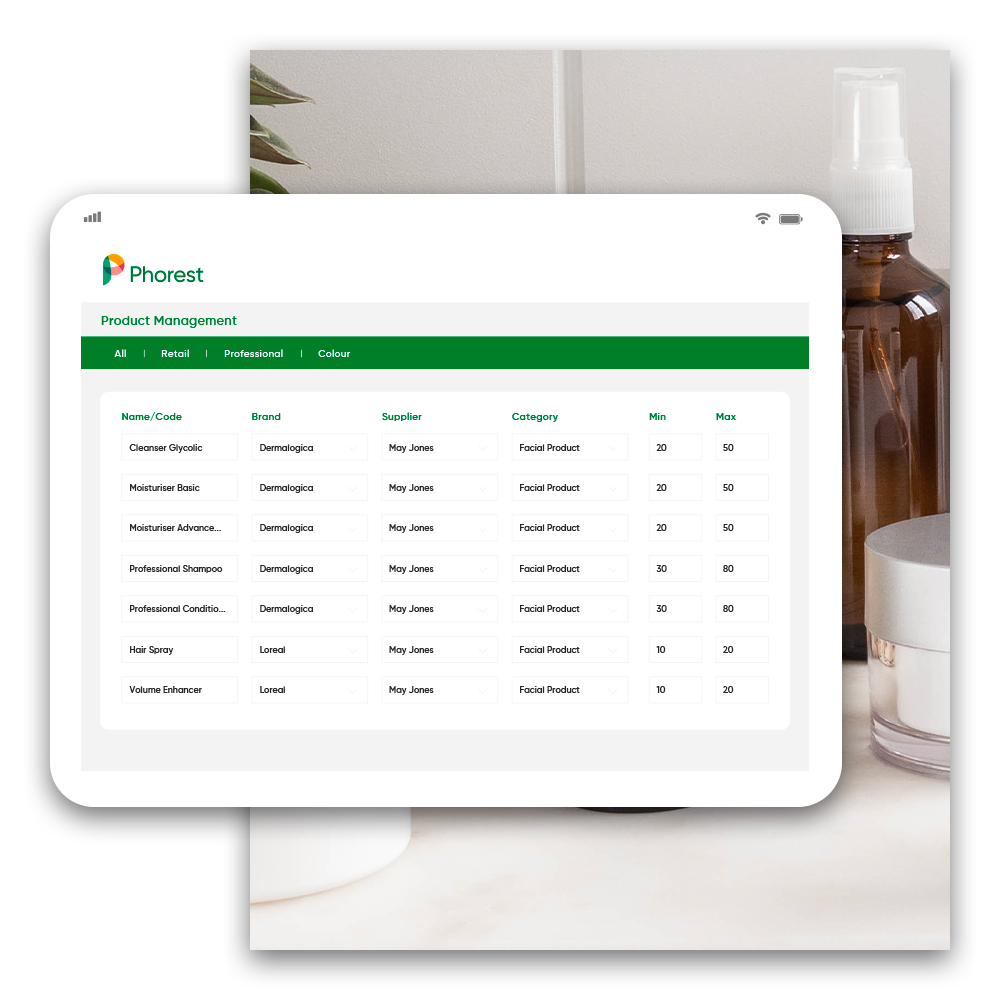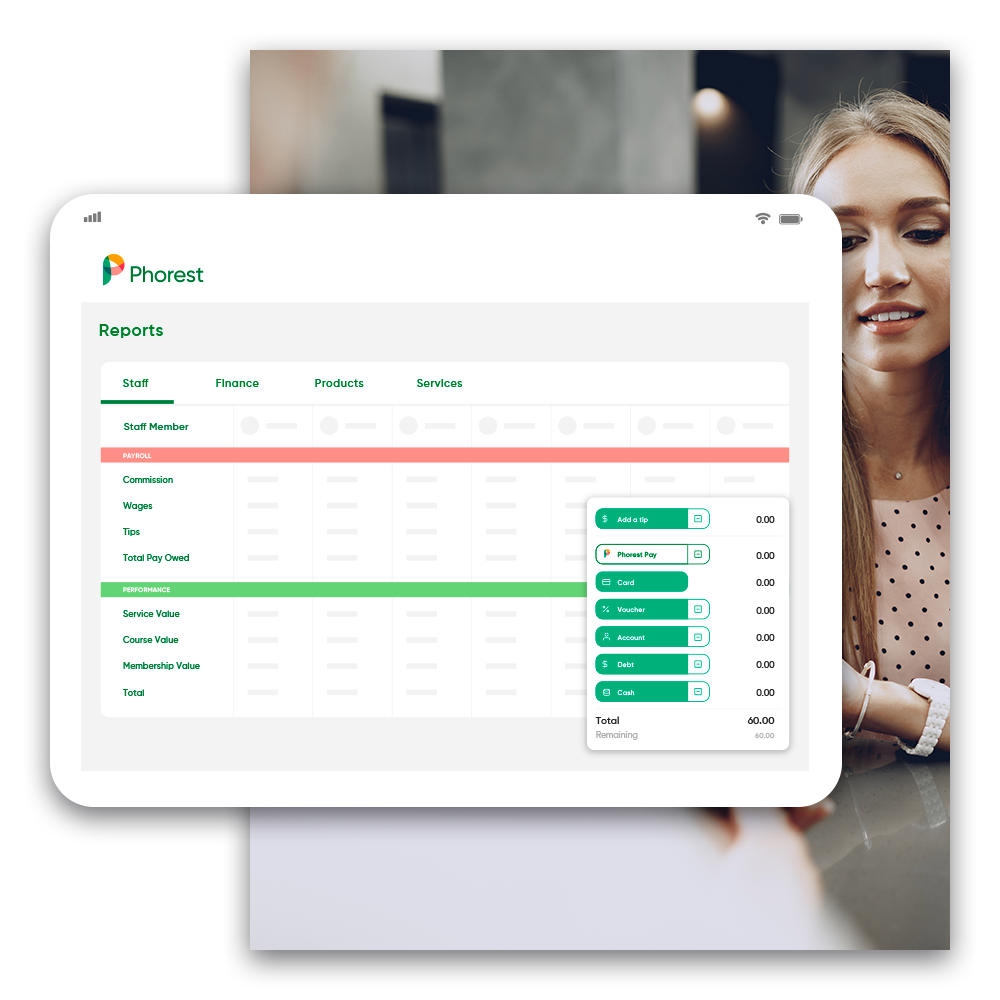 Simple End of Day Cash Up
All you need to do is bring it to the bank!
Run your cash up report at the end of the day and Phorest will calculate how much cash, credit card receipts and gift voucher receipts should be in your till.
Needed a quick buck? Phorest POS can process and track petty cash transactions too.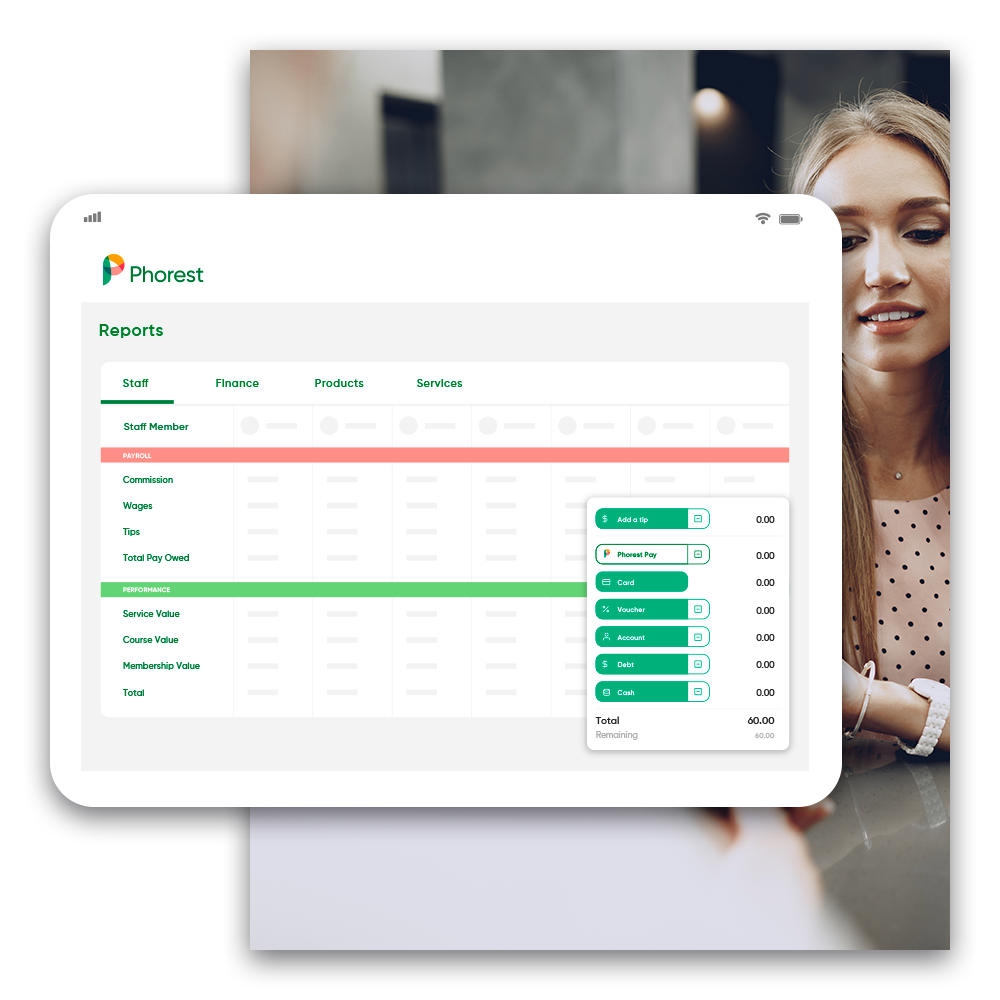 Simple Commission Calculations
Integrated with your staff and finance tools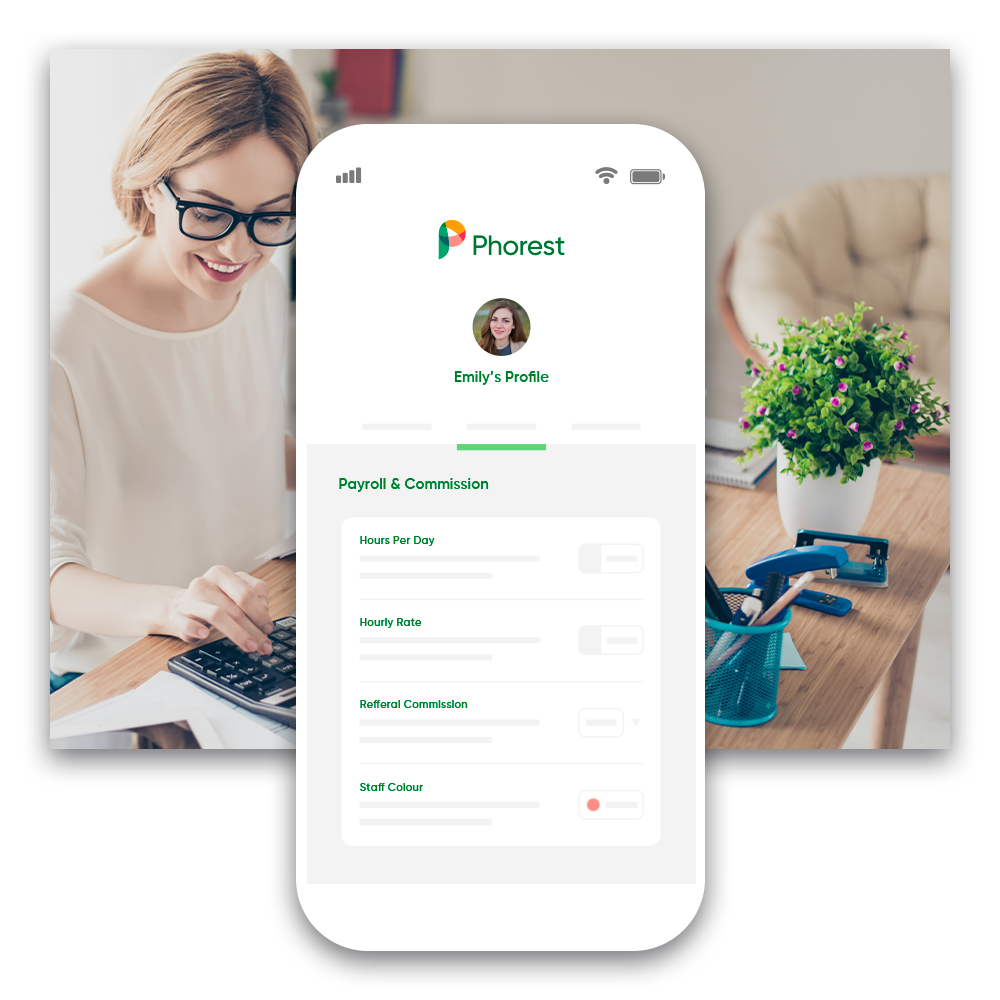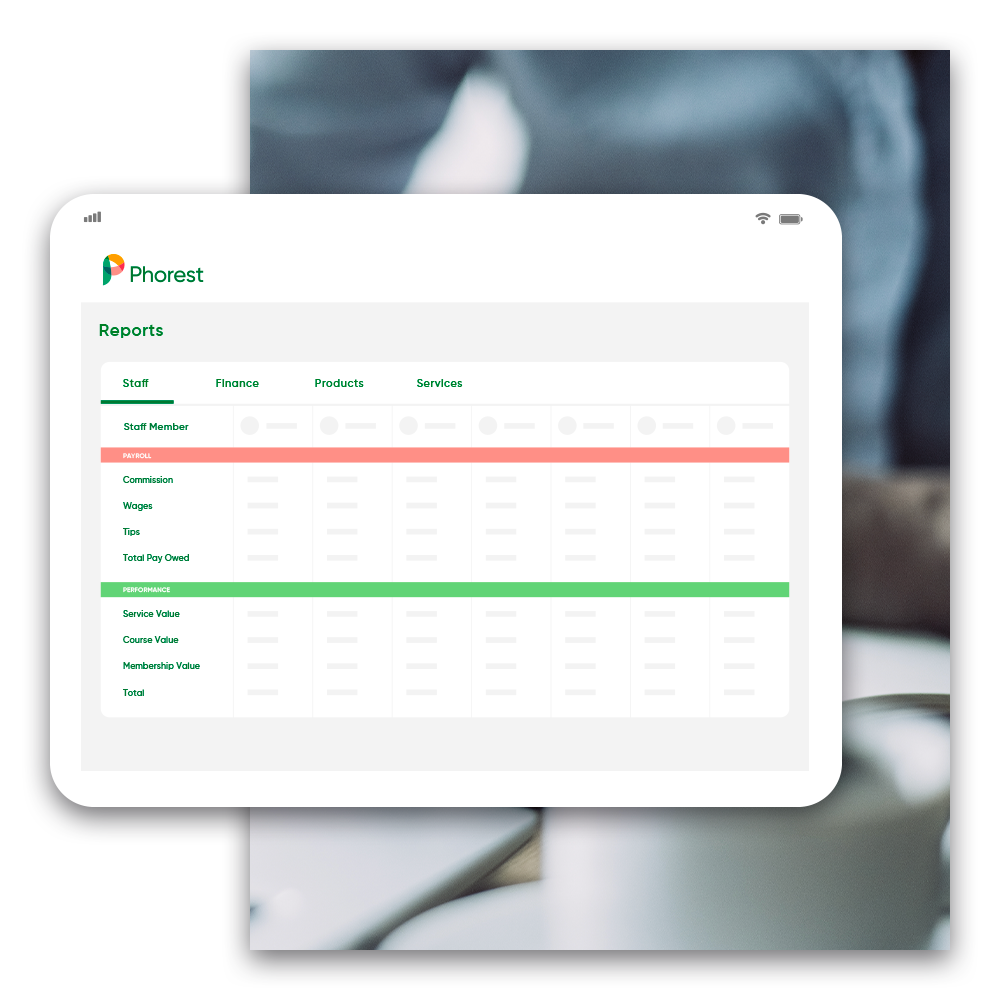 Powerful Reporting Right to the Till
Marketing, loyalty, staff performance & more
Track the performance of your salon, staff and marketing all the way to the point of sale at the till, with Phorest's reporting suite. All figures integrate seamlessly with your salon POS so you can see exactly what campaigns worked to bring in extra revenue.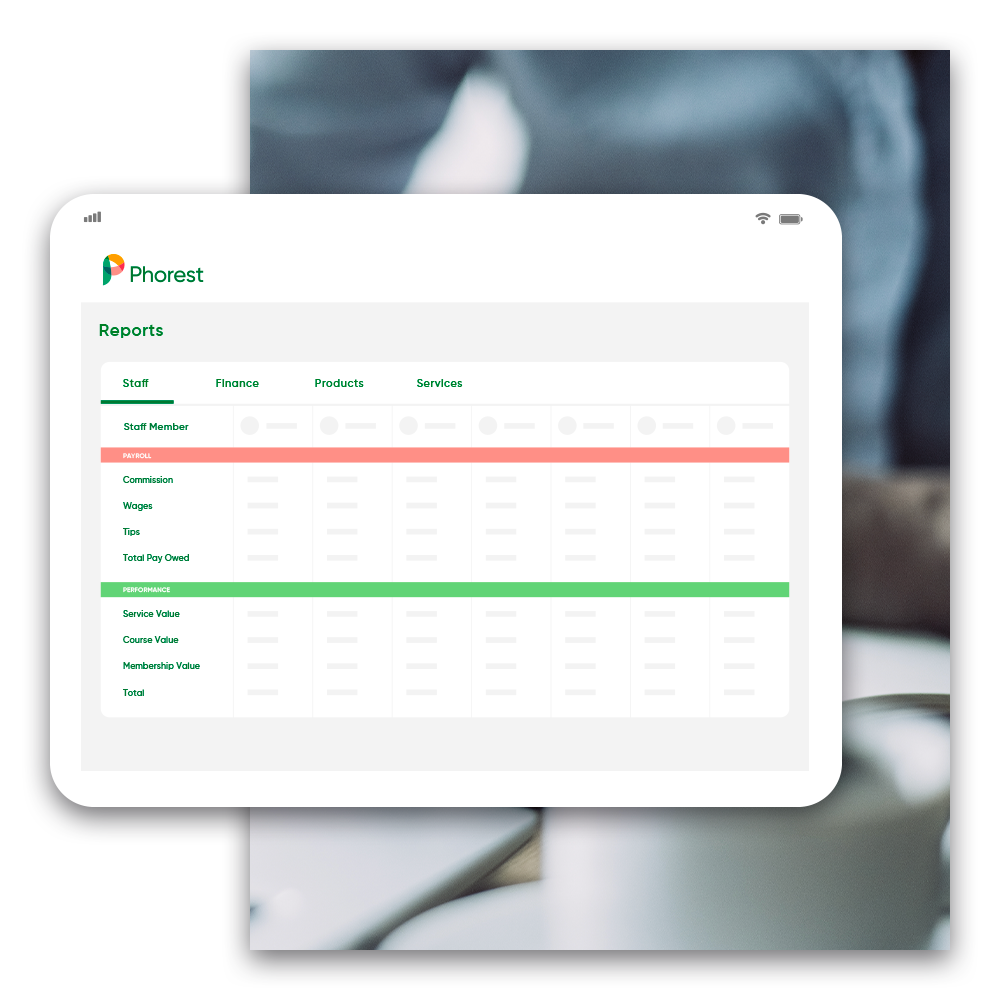 "Love the visual aspects of the software, the smart marketing it offers, reports for accounts, all of it!"
Daisy, Salon Manager
Tara Rose, Abu Dhabi, UAE - Hair Salon of the Year 2022
"Phorest is an unbelievable management tool that is so easy to use and provides us with the most up to date management data available, both online and through the Phorest Go app. Choosing Phorest as our booking platform has been one of the best business decisions we have ever made."
Peter Rowledge, COO
The Lounge Spa, Dubai, UAE
"The transition from our previous system to Phorest has been really easy and smooth."
Zandelle, Salon Manager
Mojo Beauty Bar, Dubai, UAE