Planning ahead for the Holidays is the best way to ensure an organised, stress-free, and successful festive season in your salon. As most salon and spa business' busiest time of year, Christmas gives you the opportunity to attract clients old and new, generate more revenue and have fun while doing so! Over the years, we've come up with many blogs, promotions, and graphics for you so to facilitate your search for inspiration, and now we've made this bundle of Christmas salon marketing ideas for you to enjoy; think of it as our early Christmas gift to you!
Plan Your Strategy Before Your Competitors!
Feeling that holiday rush starting already? Prepare your business for the busiest time of year by pre-planning your marketing campaigns directly in your salon management system. With so many appointments flooding in around November and December, the last thing you want as a salon owner is to be stuck in your office trying to gather last-minute marketing material to send! To do this, why not hold a marketing brainstorm with your team and put together a marketing calendar that shows everything you need in advance? Encourage your team's wildest ideas, and set aside time to research salon-specific blogs, podcasts, and articles that cover this topic.
As well as being a convenient tool to avoid last-minute, reactive marketing, this can be an opportunity to catch up with the team and make everyone feel involved in the festivities.
Create Festive Packages & Encourage Group Bookings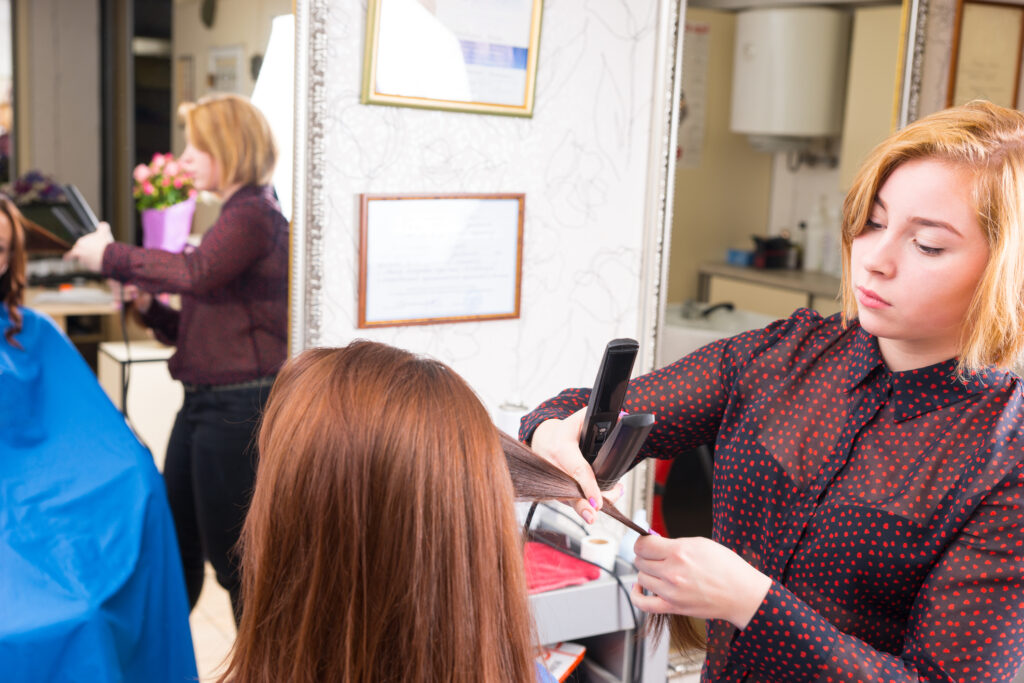 From festive couple pamper nights to group blow-dry services that help workmates get ready for their Christmas party together, the holiday season gives you the opportunity to get ahead of the crowd with packages that cater to Christmas-specific requirements. Depending on what type of services you offer, why not create packages that make it easier for groups of friends, couples, and families to indulge in some pampering in time for the festive season? For example:

Create a "winter warmer" couple's massage and facial package using festive products scented with cinnamon, orange, and nutmeg
Open your nail bar or hair salon up for group bookings and greet clients with a glass of mulled wine on arrival to enjoy alongside their service
Combine a blow dry with an express manicure and makeup application service to help clients get ready for their Christmas parties
Partner with a local business to offer festive snacks and drinks, such as homemade gingerbread cookies, hot chocolate, and mince pies, alongside any treatment or service
The opportunities to create seasonal packages are endless, drawing in clients who want to celebrate the season with loved ones and giving you the chance to increase client loyalty by providing a five-star service that keeps them coming back throughout the rest of the year.
Advertise Christmas in the Salon with SMS & Email Marketing
One of the quickest and easiest ways to advertise everything you're offering in the salon; from festive packages and new treatments to Christmas retail products, is by creating an SMS or email marketing campaign. Create your own or choose from Phorest's range of pre-made Christmas marketing templates to attract clients in. Showcase all the fantastic offers you have available and create a sense of urgency by advertising that stock is limited and appointments are filling up fast.
With most salons having 30% of clients' email addresses, and over 90% of clients' phone numbers, creating an email and SMS marketing campaign (and making use of our Fallback SMS feature) ensures that no one is left in the dark when it comes to your holiday offers. 
Or Target Clients Old & New With Social Media Ads!
Go the extra mile advertising your business using Phorest Ads Manager to run social media ad campaigns! Phorest Ads Manager makes it easier to create and track social media ads, integrating directly into your Instagram and Facebook profile to ensure you're targeting the right people, at the right time. Create holiday-specific ads, advertise special offers, and keep your salon or spa front of mind for your clients as a surefire way to boost revenue and keep your appointment book full during the holidays!
Show Your Personality on Social Media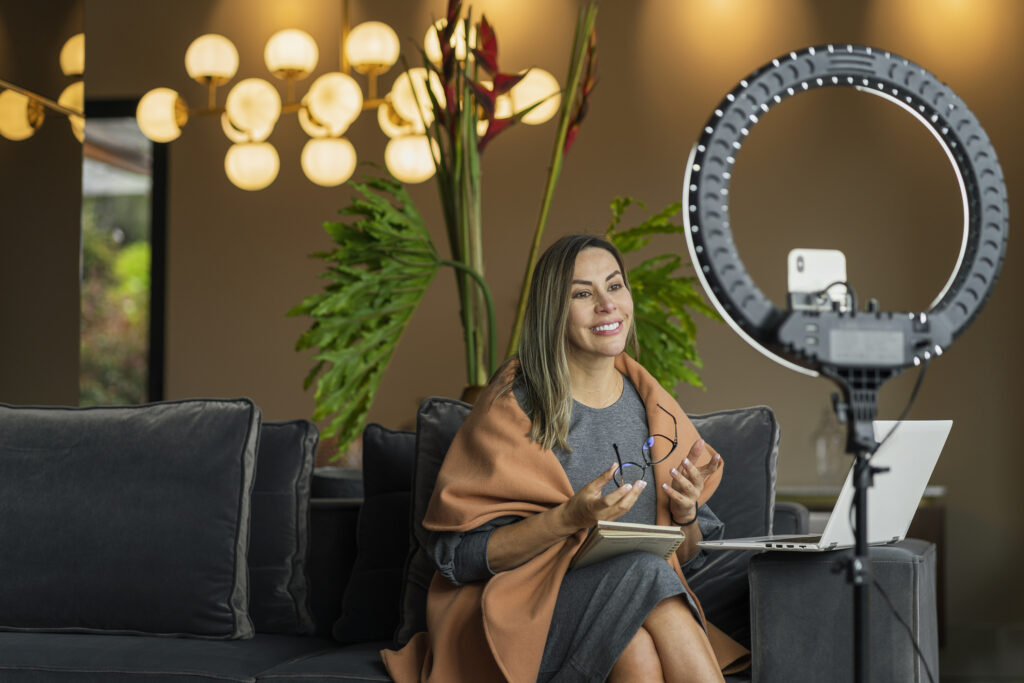 Social media is continually growing in success as an advertising platform for businesses in all industries, and the holiday season is the perfect time to attract clients to your salon in time for Christmas. Plan your social media strategy in advance and create pictures, videos, reels, highlights, and stories that showcase your festive offerings while also giving insight into the personality of your brand. Keep your online booking button at the centre of all social media channels, and include CTAs that encourage clients to book or buy before appointments/products are gone.
From photo dumps that allow clients to see your stunning Christmas decor in all its glory to funny "day in the life" videos that give insights into the hectic workday of a beauty professional, letting your personality shine through via socials will make your social media profiles stand out and can help attract more traffic (and potential clients) while also boosting your online visibility; something that will stand to you later on in the year.
Award Extra Loyalty Points for Christmas Services Booked
It's the season of giving, so why not gift clients who book Christmas treatments and services with an end-of-year treat by offering extra points via your salon loyalty programme? This can be done by advertising double points on higher-cost services such as Christmas pamper packages and group bookings, or could be structured to allow clients to avail of Christmas services as "treats" for a lower amount of points than usual.
While this will increase festive service bookings, it will also help fill your salon appointment book and give clients something that they will love and remember for the holidays! In terms of revenue generation, 27% of clients who are rewarded a complimentary service as a "treat" come back in the future to pay in full for the service, meaning you're never losing out on long-term revenue.
Have Fun With Festive Decor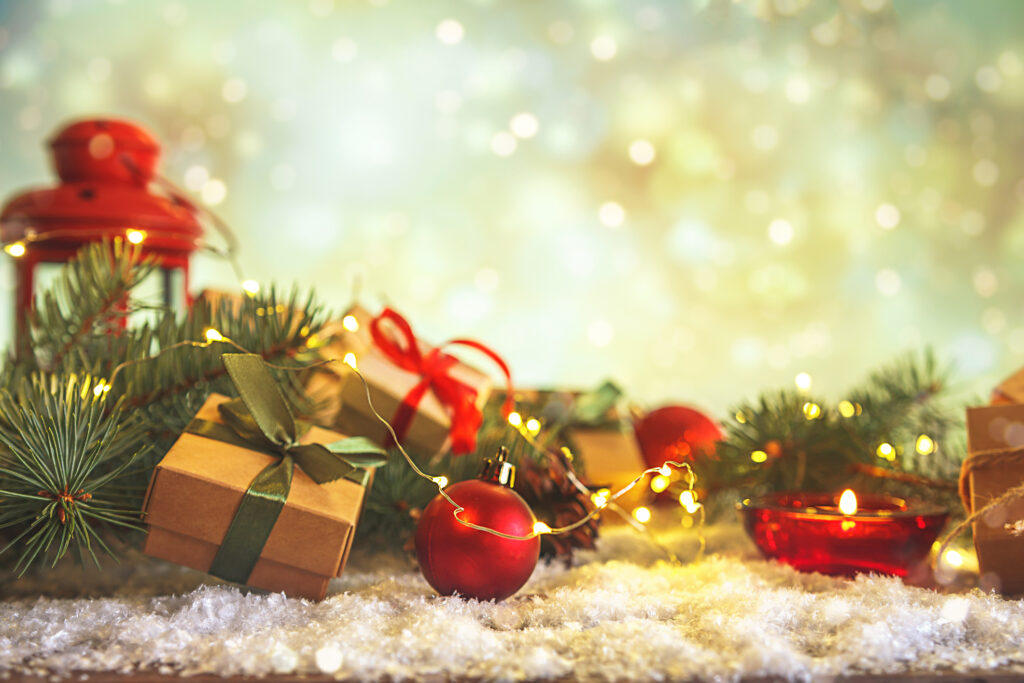 Inject some Christmas cheer into your space while simultaneously encouraging clients to spend more and visit the salon by getting creative with your salon's festive decor. Don't be afraid to go "all out" over the holidays and let your team help out with hanging decorations and creating stunning Christmas retail displays that attract the eye; the perfect way to make your salon the festive destination for clients. When you get this right and turn your salon into a truly unique space that oozes Christmas spirit, you can build an association in clients' minds that your business is one not to be missed over the festive season. This, in turn, encourages them in year after year to indulge in some seasonal self-care and sets your business up for years of repeat visitors.
A great way to make your salon an attractive place for clients to visit is by erecting a festive photo wall or other photographic decorations for clients to take pictures in front of. By encouraging clients to take photos here and share them on social (and reminding them to tag your salon!) you can, delight your in-salon clients, increase your salon's online visibility, and attract more clients in with minimal effort.
Looking for more information on salon marketing ideas to make use of this holiday season? Get in touch on togetherwegrow@phorest.com or DM us on our Instagram; @phorestsalonsoftware! 
Ready to see how Phorest Salon Software can help your salon or spa to grow?
Book a Demo
---