Janna Ronert is a powerhouse in the professional beauty industry. CEO & Founder of Image Skincare and Hush & Hush Beauty, she is an entrepreneur and industry advocate who knows what it takes to rise to the top. Taking to the stage at the Salon Owners Summit, Ronert is here to talk about what it takes to become a winner. 
Beginning her talk by reminiscing about her childhood, Ronert notes that her first foray into beauty came as a child, remembering fondly how her mother was a glamorous woman who taught her to "look good, even when no one is looking." This remark would soon influence her entire career trajectory.
Despite her dream to work in the beauty industry, Ronert recalls how she started her career in a highly corporate job, feeling like an outcast but working her way up the ladder to huge financial success. Despite her many wins in the corporate world, she decided to change career completely in her 30s. She started from the bottom again by returning to school and becoming an aesthetician- much to the surprise and worry of her parents and peers. This, she notes, is something most of the audience could probably relate to.
Taking Risks Pays Off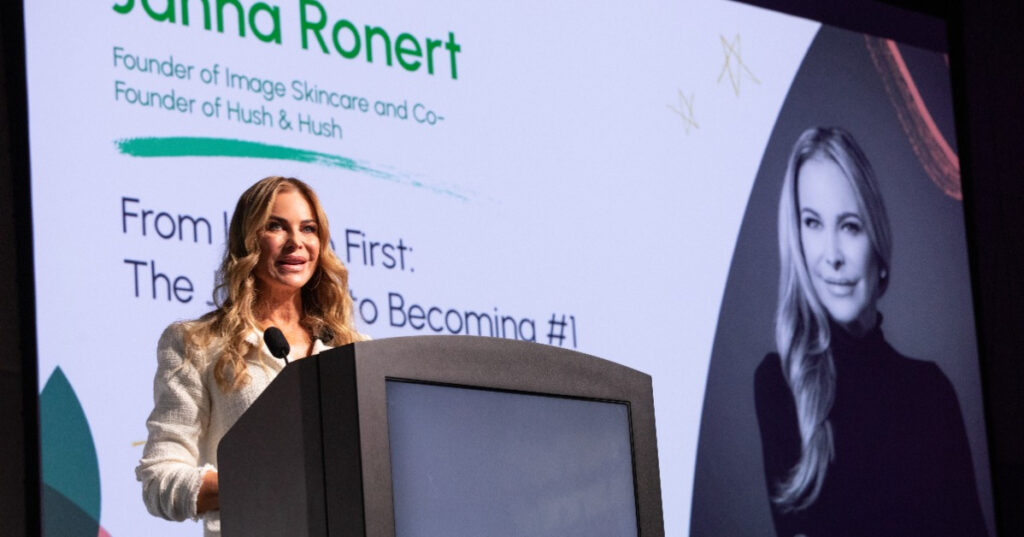 Soon after becoming a qualified aesthetician, Ronert established Image Skincare and began learning the ropes of owning a beauty brand. Amidst all the product, financial, and service knowledge required to be a CEO, Ronert said the most impactful thing she learned about becoming number 1 was the importance of surrounding yourself with the right people. Here are her insights;
Find Team Members That Love What They Do
Ronert notes the importance of hiring people who share a genuine passion for your business and a willingness to grow. To do this, prioritise the soft skills and core values that people can bring to your business, rather than the achievements listed on their CVs. While most skills can be taught, being a kind person, a hardworking person, or a quick-thinking person, cannot be. Ronert notes how she conducts "innerviews" rather than interviews when hiring a new team member; aiming to learn more about the person's values, ethics, and personality rather than their accomplishments to determine whether they would fit into the team and business.

Choose Hustlers That Want to Make Money
In any business, making money is the main goal, and choosing hardworking "hustlers" is the best way to achieve this, notes Ronert. So when building a team, hire hard-working people who aren't afraid to roll up their sleeves and get involved in all aspects of the business. That being said, these "hustlers" should be people-oriented, too. By hiring a team of people who genuinely care about one another, a business will flourish. "I call this the one, two, three, punch," she quotes, explaining how great business success follows when you equip yourself with a great team.
Winners Hang Around With Other Winners
Janna Ronert's final tip about finding the right people to help your business thrive emphasises the importance of cutting toxic people from your work environment. These include people who aren't willing to get involved, who don't have the business's best interests at heart, and who bring the overall ethos of the team down. "It takes 20 years to build a reputation and 5 minutes to ruin it", she says, quoting Warren Buffet. Don't let someone do that to the brand you've worked so hard to create.
Prioritising Customer Needs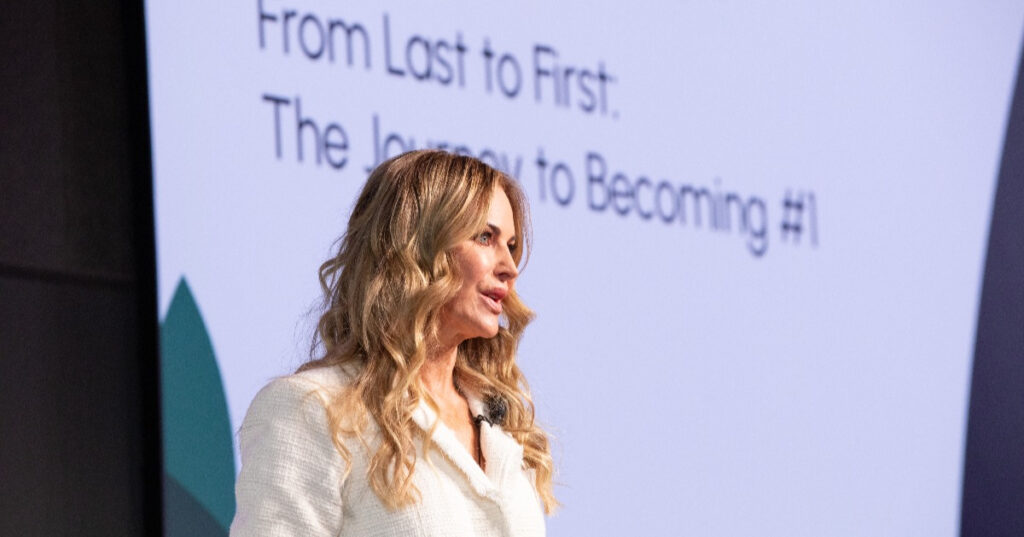 Ronert goes on to explain that no matter what industry you're in, or what kind of products you sell, your customers' needs are always the same; they're looking for results from a kind, friendly, and innovative brand. In addition, they want to be involved with something meaningful and this starts from the bottom up with you and your team.
Wrapping up her talk, Ronert reflects on the qualities that helped her achieve number 1 status in the beauty world; "Winners don't quit", she ends. "If you have a dream, a goal, a vision, don't let anyone or anything get in your way."
Keep Learning from the Experts
Read more of the 2023 Salon Owners Summit Recap
Feeling the Salon Owners Summit FOMO?
Want to make sure you're in the room to hear insightful talks like this next year? Get your tickets for the next Salon Owners Summit!