We all know how Phorest works, but how much do we know about the unique ways that its individual features are used by salons across the globe? My name is Niamh- I work as part of the Phorest Customer Support team and have over a decade of experience as a Salon Manager and Senior Beauty & Laser Therapist. After working for over a decade in a Phorest salon and then starting to work in Phorest as a company, I soon realised that there are a number of ways in which the system can be utilised to increase both revenue and loyalty.
With this in mind, I decided to investigate how different types of salon and spa businesses are using various areas of the system, and how these top salons are using the features to their best advantage. In this blog, let's explore the Treatcard Loyalty System, and the tricks that salons across the world are using to generate more revenue and increase client loyalty while still saving time and money.
First Things First; What is the Treatcard Loyalty Programme?
Treatcard is an industry-specific loyalty programme available to all Phorest salons. It's integrated fully with the Phorest system, allowing you to reward clients with points redeemable on "treats" every time they spend money in the salon. Clients can view points available on their salon branded app, and staff can view points on their salon POS or PhorestGo app. It's available as a virtual system or can be used with physical, barcoded keytags. The system has over 4 million end-users, making it the industry's largest.
Unlike many other loyalty programmes, Treatcard is fully customisable, meaning you can:

Decide how many points clients are rewarded for money spent
Assign specific products or services to reward as treats
Have full control over what clients, what products, and what services are included in the programme
Assign treats to revenue-generating activity, such as referring new clients, same-day rebooking, or online review sharing
Being Strategic with Your Salon Loyalty Programme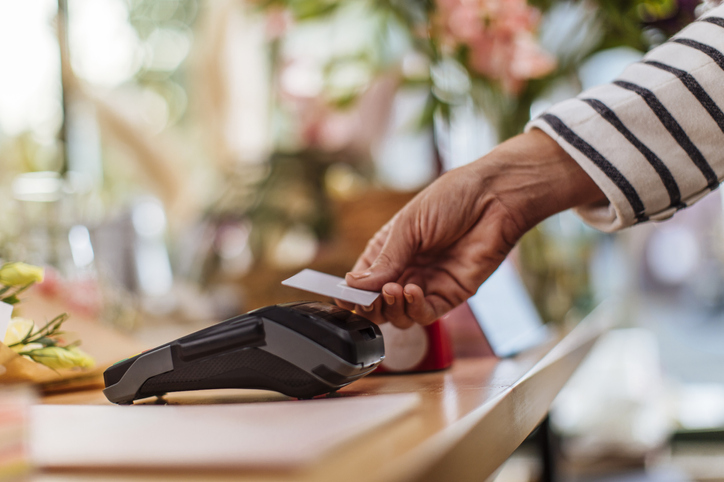 While there are endless ways to customise your Treatcard Loyalty Programme, here are some of the top tips I've gathered from past salons I've worked with; salons that are at the top of their game and use Treatcard to drive client loyalty and boost revenue significantly:
Offer a treat alongside the client's next paid appointment- this encourages clients back into the salon and ensures you're not spending too much time providing complimentary services on the day
Offer a treat that costs less than the paid appointment; for example, offer a free 15-minute back massage alongside a paid, one-hour facial
Try to create treats that cost less time and money to perform; offer a back massage or file and polish as opposed to a facial or hair cut
Use Treatcard as a way to offer a service your client has never had before; Phorest research shows that 27% of rewarded clients come back in the future to avail of the "new" service at full price
Set up product rewards that are relevant to the clients' service, such as a complimentary mini hand cream with a manicure, or a small bottle of hair treatment with a full colour treatment. If the wholesale cost of the products is low, this is a great way to entice clients into buying the products in full in the future.
Advise your client that only one reward can be used per visit. This avoids clients "hoarding" points to spend on more expensive and time-consuming treatments or services
Being strategic with how you structure your salon's loyalty programme ensures that your business never loses out on money, utilising it instead to boost client loyalty and increase satisfaction without devaluing your services. How does your salon use your Treatcard Loyalty Programme? Let us know in the comments below!
Interested in learning more about how a loyalty program could benefit your business? Get in touch on togetherwegrow@phorest.com or reach out on Instagram