Salon recruitment is a hot topic in the industry right now, so it's no surprise that Dennis Van Lierop's workshop room at the 2023 Salon Owners Summit is full of people eager to learn. A trained hairdressing master, salon coach, and owner of HALO academy, Dennis Van Lierop is here to talk about how to recruit Gen-Z staff (born 1995-2010) and find the right people to work in your salon business.
Salons Are Cultural Institutions
Starting off, Dennis explains how salons are cultural institutions; i.e., they are a micro-representation of the world we live in. As cultural norms and values change, so too do salons. In order to thrive nowadays, salons must create sustainable ways of working in all areas of their business; financially and culturally, and socially.
"Who is looking for staff members right now?" he asks. Over half the room raises their hands.
Van Lierop goes on to explain that the reason there's such an issue with salon recruitment of late is that the way people work is changing. With a massive influx of Generation Z in the professional environment, workers' priorities have switched and people now expect more from the places they work. To adapt to Gen-Z's way of working, the way that businesses are run must change.
"70% of Gen Z are planning on leaving their employer in the next 12 months," Van Lierop reveals. "The pool of talented workers looking for jobs is soon going to grow", he continues, asking, "will you be prepared to make them an offer?".
What Does Gen-Z Want?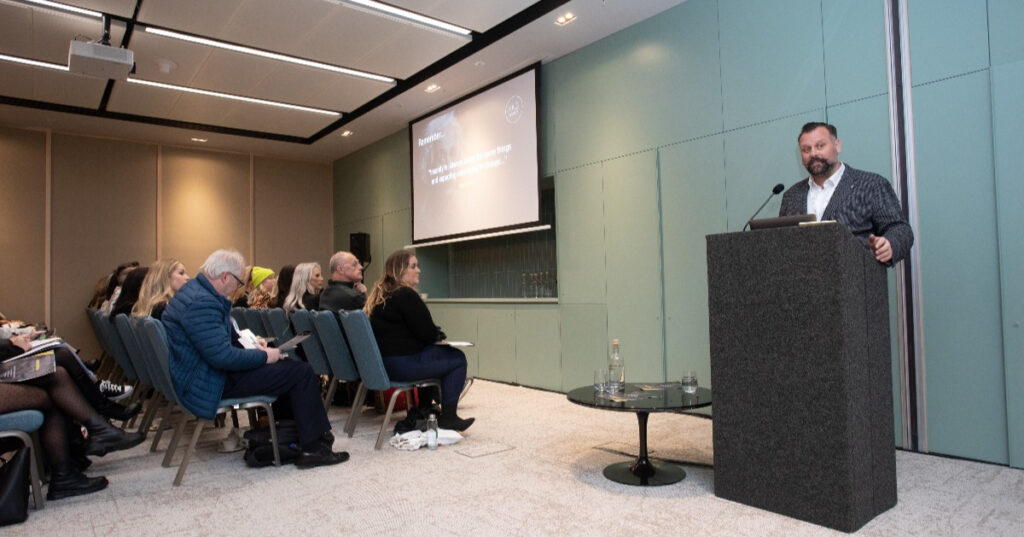 To recruit and retain a generation of talented younger workers, Van Lierop explains how it's important to understand what they want and what their world looks like. For Gen Z workers entering a new job, the following matters more than anything:

Digitalisation: For Generation Z, online is real life. It's where they nuture relationships , where they get their news, where they store their money, and where they learn. They understand how social media works and how to use new technology with ease. With this in mind, there must be some element of it present in their job.
Respect: Unlike generations beforehand, who believed respect must be earned, Gen Z believes that everyone fundamentally deserves respect. Being treated equally is of utmost importance to this generation, both inside and outside the workplace.
Flexibility: Post-pandemic, Generation Z has refused the old way of 9-5 working, opting instead for more flexible work and better work/life balance, "not because they have to, because they want to". This could include 1-3 part-time jobs, voluntary work alongside a full-time role, or nontraditional working hours. Allowing flexibility will encourage Gen Z workers to stay with your company.
Purpose: Gen Z workers are seeking purpose, and don't want to waste their time doing meaningless work without an ultimate goal or mission. They want to feel that their work matters. When they do, they will be passionate and dedicated employees.
Dennis Van Lierop goes on to explain that Gen Z's world is even better understood when you look at the top 3 industries or career paths they choose after leaving school; the salon industry's main competitors. These include;

University: Education nurtures personal and professional growth, giving people direction.
Public Service: Public jobs are stable and generally flexible, with enhanced work/life balance.
Startups: Startups are often fuelled by a passionate mission for growth, giving employees meaning to their work.
How can the salon industry compete with these institutions?
Making Your Salon A Place Where Gen Z Wants to Work
As a business owner, you have the power to make changes that will attract talented workers. To do this, Van Lierop notes, it can be helpful to learn what the younger generation is looking for from a career, and how your salon can offer this. For example;

Give New Recruits a Purpose & Vision

As Van Lierop mentioned earlier in the workshop, Generation Z craves purpose and wants to know their work means something. Implement this in your salon by creating a mission statement that encapsulates the reason you do what you do. Go back and find that spark that made you so passionate about your business in the first place, and reiterate this through an in-depth onboarding and training process for new staff members, as well as how you advertise yourself online. On socials, post about why you do what you do, rather than just what you do to get emotional buy-in. The emotional side of salon ownership; i.e the purpose, mission, and vision of your business, will attract passionate, engaged people who want to work for your business.

Be Open To Change & Flexibility

With such a diverse group of people working in the salon industry, salons, spas, and clinics are the perfect places for genuine innovation. When hiring Gen Z workers, be open to the changes they suggest, especially around technology, social media, advertising, and marketing. Their digital fluency means that they are likely to have valuable input when it comes to modern marketing and salon technology, and will often have suggestions that could really benefit your salon marketing strategy.
Similarly, reverse-mentoring programmes, or cross-generational coaching (where different generations pair up to teach each other different skills) can be great for helping improve communication and enhancing the utilisation of skills in your business. This, in turn, leads to a more communicative, empowered, and educated experience for everyone in your salon, regardless of age or experience.
Create a Space Where People Can Grow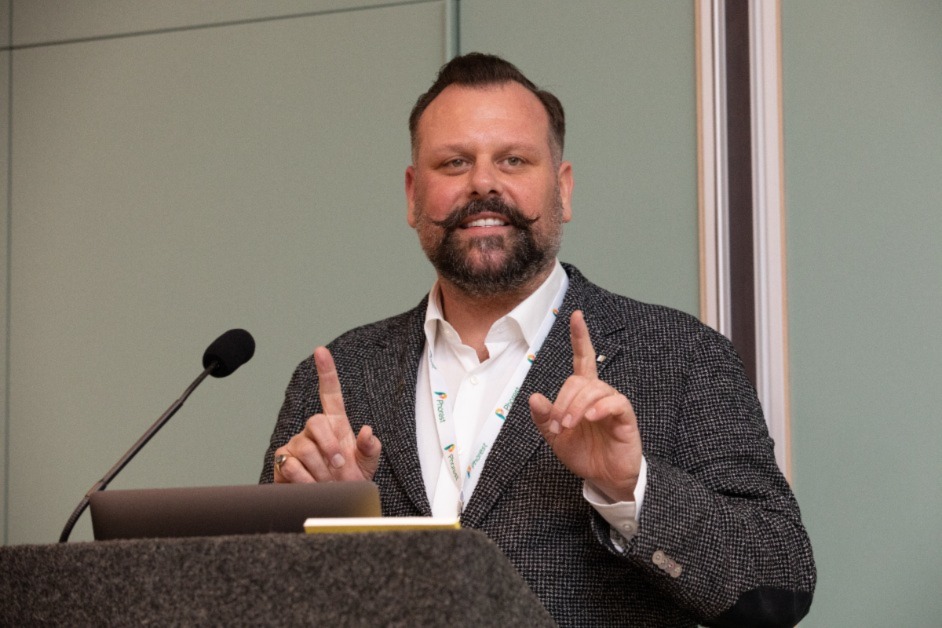 Is your salon a place where your team can see themselves progressing long-term? If not, you're going to lose valuable workers to competitors. When hiring Generation Z, ask them where they see themselves in the future, establish yourself as a leader and a mentor, and take action to help them achieve their professional goals while working in your business. Similarly, make your salon one that's flexible and offers a fair work/life balance. With social media ruling Generation Z's world, it can help to make your salon a "lifestyle", Van Lierop explains, with a smile. Your brand needs to be Instagrammable-and your Gen Z team can help you achieve this!
Toward the end of the workshop, Dennis Van Lierop explains that, while it may seem like a lot to overhaul how you run your salon, communication is everything when attracting and retaining great teams. When business owners communicate respectfully and enthusiastically to clients, staff, and new recruits, they are helping make their business a place where people are excited to visit and work. Change can fuel this.

Ultimately, making your team one of co-creators, rather than co-workers, i.e, people who collaborate, share ideas, utilise their skills, and achieve professional goals together, will help you boost retention and streamline recruitment. "With a great team of people around you, creating a sustainable salon business for years to come is possible," ends Van Lierop, to a booming round of applause from his audience.
Keep Learning from the Experts
Read more of the 2023 Salon Owners Summit Recap
Feeling the Salon Owners Summit FOMO?
Want to make sure you're in the room to hear insightful talks like this next year? Get your tickets for the next Salon Owners Summit!