If you look closely at Phorest's annual Client Experience Award, you'll see that every year, it features the same line: "Our Clients Love us!" That's because the Client Experience Award is different from other industry awards–the only judges are your clients, who "vote" by leaving you reviews throughout the year.  
Phorest knows that there are few things that ultimately matter more to your success than happy, loyal clients. So there's a reason the award is a window sticker. Of course, it's a chance to celebrate and highlight your accomplishment. However, with every award season that rolls around, there is also a new set of opportunities to leverage your award in order to bring in more business. Hanging up your window sticker can be just the start!
You've Won The Phorest Client Experience Award… Now What?
Here are 6 ways to make the most of your win:
1. Physical Displays
Depending on your goals, there are many places to show off your award in addition to your window. Brochures. Service Menus. Give the award extra oomph by printing one of your best reviews alongside it. Display a copy at reception or at individual stations to help prompt conversation with guests about the importance of leaving a review.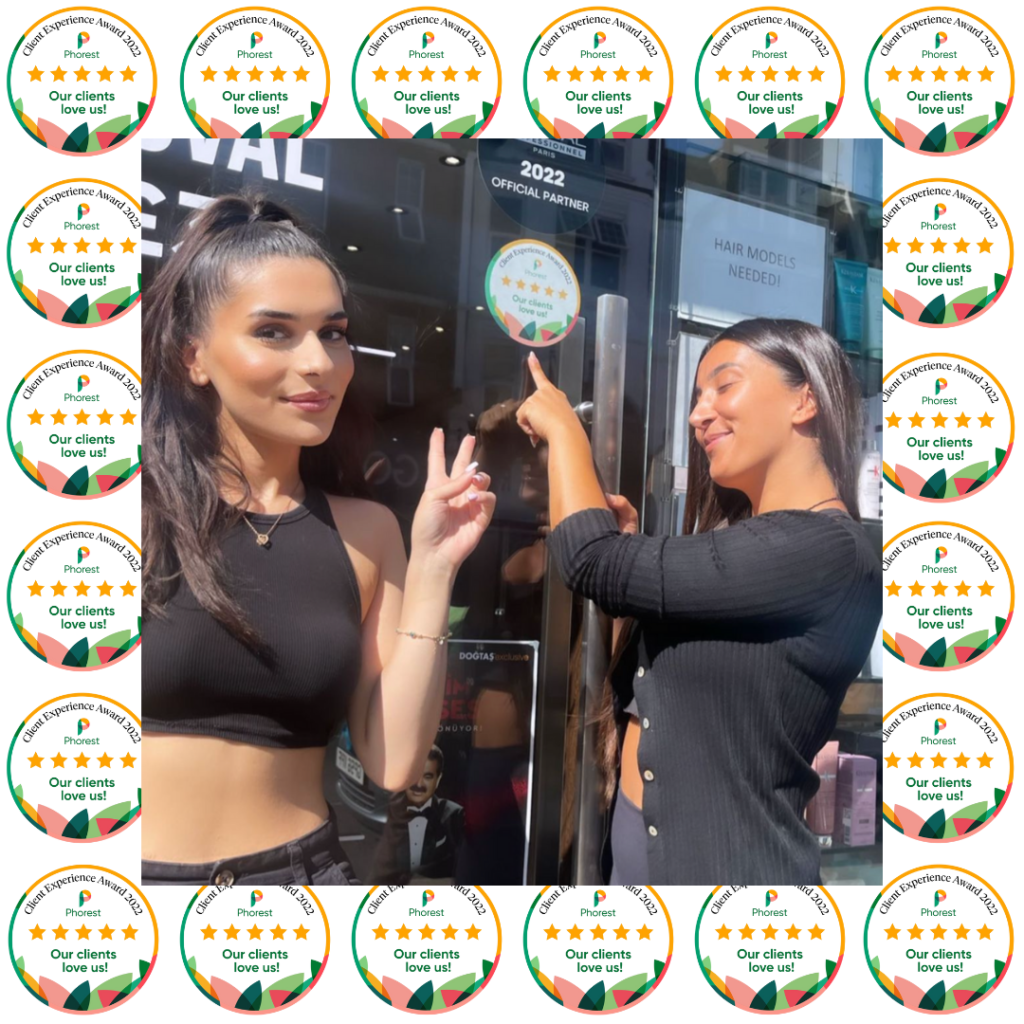 2. Digital Promotion:
After the window, your next stop is social media. This is a chance to express gratitude to your clients for their reviews, to your team for their hard work and to show new clients the quality service they can expect when they book. However you post, give it some personal flair. . And don't forget to tag Phorest (@phorestsalonsoftware) so we can reshare this feel-good moment.
The possibilities are endless with digital. Add your Client Experience Award to your website or to your Google Business listing. Another great way to remind your clients of your world-class customer service is to add the digital version of the award to your consultation forms.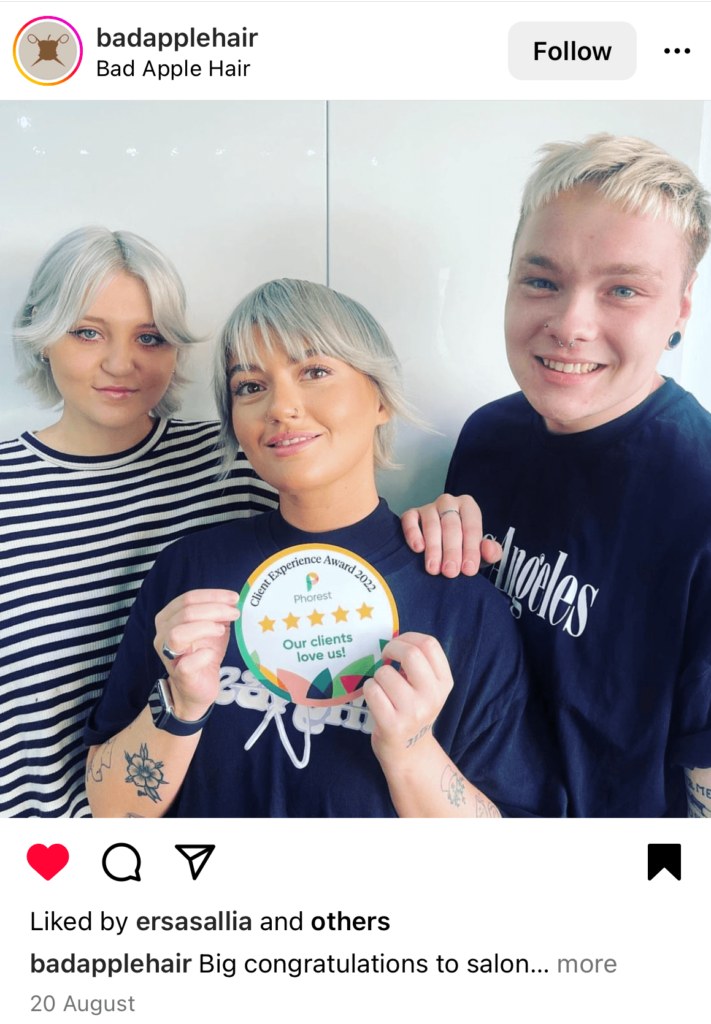 3. Give Back To Your Clients With A Special Offer
Something very popular amongst Client Experience Award recipients is an email and SMS campaign that includes a special promotion to thank customers for their loyalty. To share this win with them, some give clients extra Treatcard points for the month or create other limited-time offers. You can even use the opportunity to encourage clients to buy their friends and family gift vouchers for an award-winning salon. 
4. Share the News Locally
If you're looking for ways to attract new clients, getting your salon featured in a local publication or newspaper can give you great exposure. However, you will need to prepare accordingly, i.e, write a proper press release and gather photos to send along with it. This might seem intimidating at first, but following a simple template will help you to feel confident before you send it off!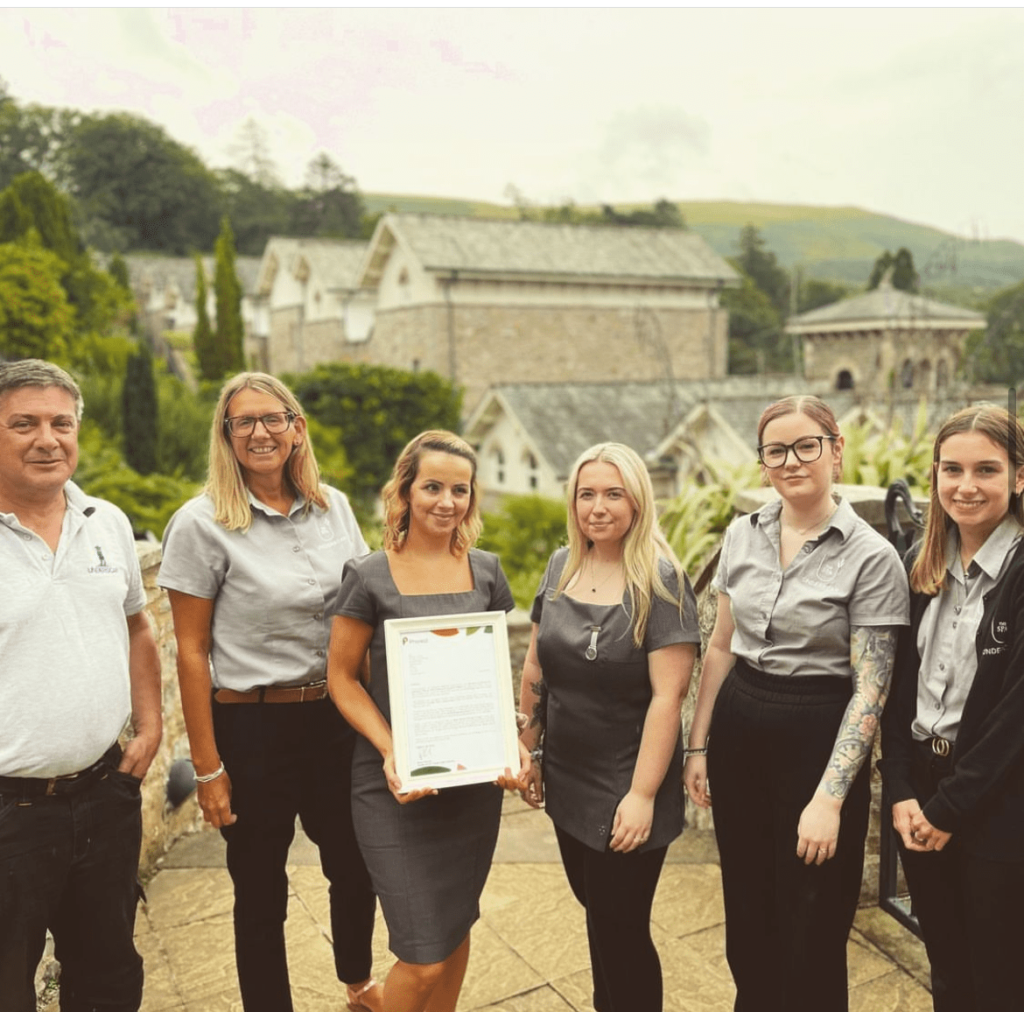 5. Host a Celebration Event
It's always nice to drop your local community a little reminder that your business is right around the corner and that you're celebrating your clients' love and appreciation! Why not invite clients and locals to a lively soirée? Keep it casual and budget-friendly, or roll out the red carpet. It's up to you!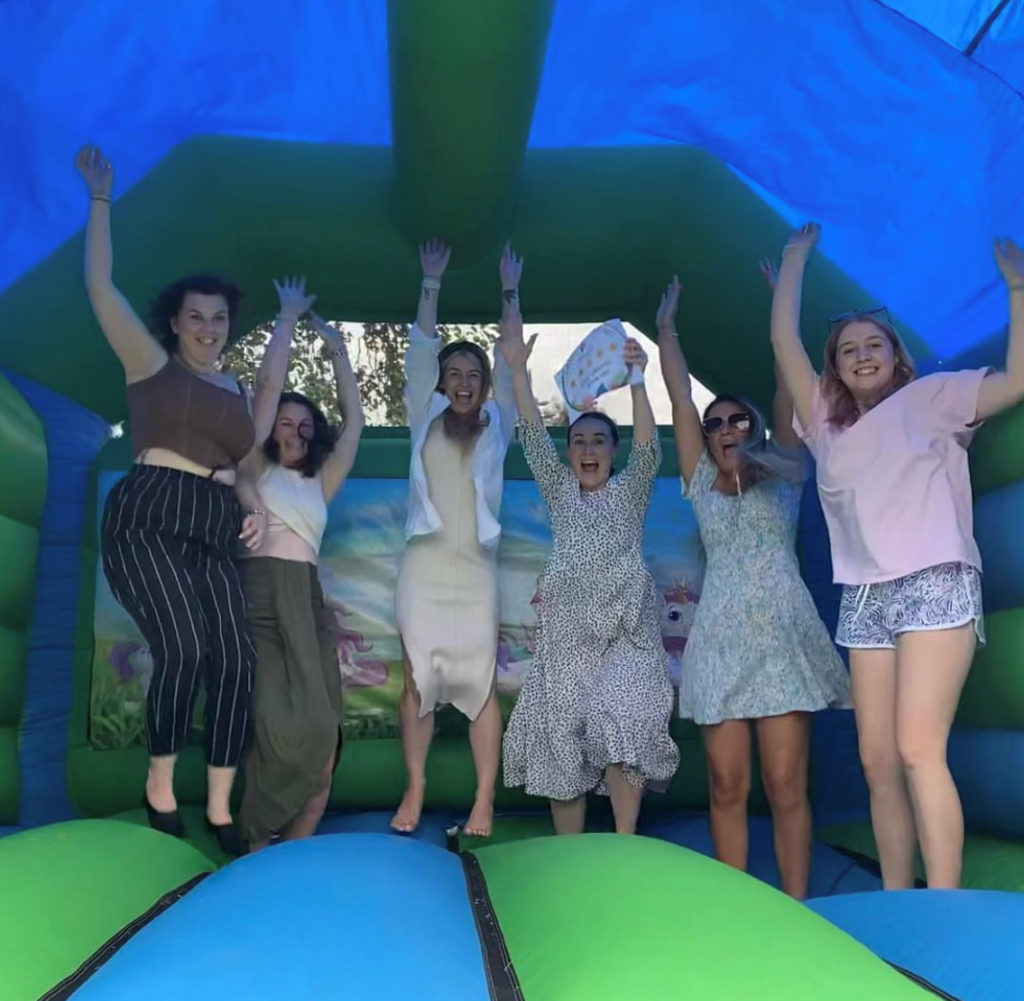 6. Use It To Apply For Other Industry Awards
We've been seeing it more and more: past recipients have been using the Phorest Client Experience award in their application for other industry recognitions. To be fair, why wouldn't you? You deserve it. Winning a Phorest Client Experience award demonstrates your commitment to exceptional customer service. In order to qualify, Phorest salons must have maintained an average rating of between 4 and 5-stars from at least 60 online reviews for 12 consecutive months. And that's no small feat!


Bonus! Recognise Your Team:
Use his opportunity to look back on some of the best reviews staff members have received this year. Take a team photo with your Client Experience Award and hang it in the break room. Print mini versions of the official award sticker to give to staff for their mirror, iPad, or water bottle.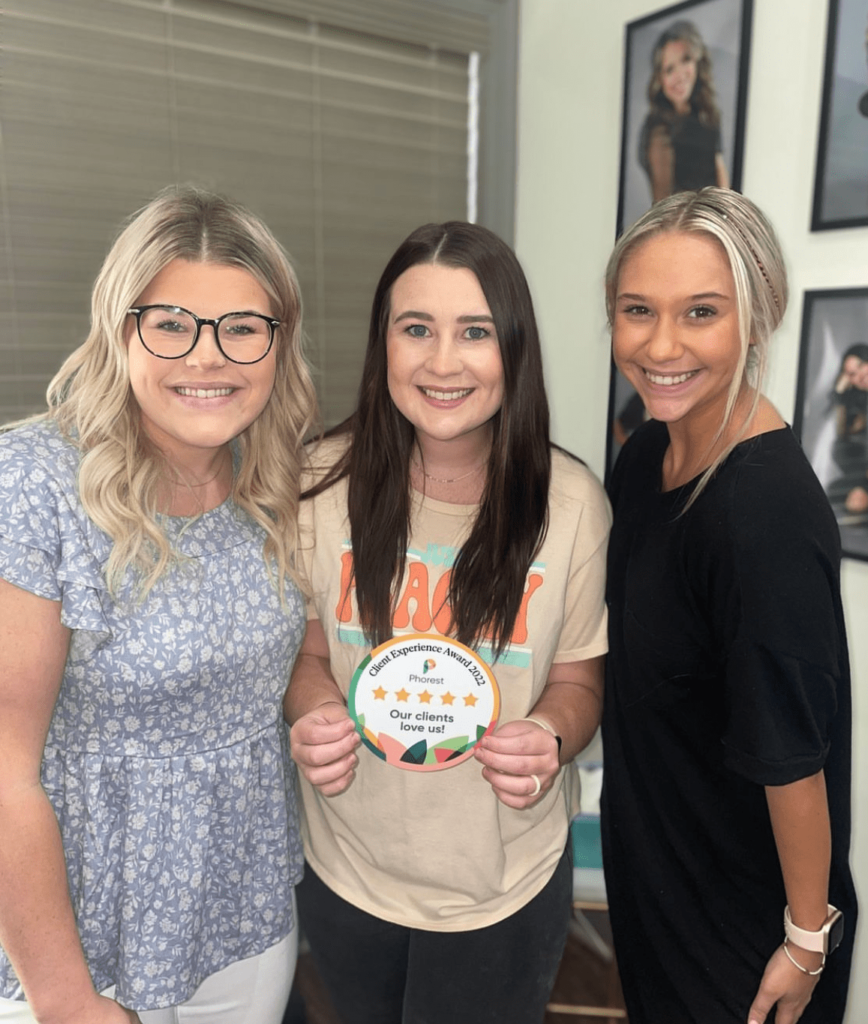 Want to be a winner next year?

Phorest's Online Reputation Manager is the industry's most sophisticated system for gathering client feedback and getting more 5-Star reviews. Phorest clients can get in touch with their dedicated business advisors for guidance on their strategy. #TogetherWeGrow

Thinking about joining the Phorest Family? Book a demo to learn more.
The article was originally published on the 17th of July 2017 and has been updated.