Mother's Day is fast approaching and you need to be ready now to make the most of the opportunity. Here at Phorest we believe that days like Valentine's Day and Mother's Day are great opportunities to make a quick buck, but most importantly if done right, they are of immense value when it comes to bringing long-term clients through the door.
Here are some great Salon Mother's Day Marketing Ideas that will help you to avoid 'doing the usual' and to stand out this March.
And of course, above all, make you some money.
A Mother is not Just for March
If you can get someone through your salon door three times then you are well on the way to having a long-term client. If it's their first time though, you need to think about the rebook and retaining that client from day one.
Here's some ideas that work on that concept.
1. Salon Mothers Day SMS Ideas:
Have you a list of loyal clients that keep coming back? The star clients, or 'super-clients' as we call them? You know the ones. They really appreciate what you have been doing for them over the years and buy into your brand, not just your services.
Extend your gratitude to their family to generate referrals with an SMS while getting them hooked on your amazing product range:
"Patricia, treat your mum for Mother's Day to a wash & blowdry & both get a complimentary product worth £10. With Love, Trina's Hair 02071009290"
The key here is the follow-up on the product. You need to try get a rebook on the day and when they come back, ask them what they thought of the product, and if they'd like to get it again. You can do this automatically with with Phorest Salon Software's product reminder feature.
Or for beauty:
"Patricia, treat your mum to a facial this Mother's Day, & both get a free manicure in April. Quality time with quality treatments. Tiffany's Palace 02071009290″
This works differently. That free treatment has to be something that they haven't had before. You should batch your target clients like so, for example:
Clients who regularly get a (massage) but have never had a (pedicure)
Clients who regularly get a (facial) but have never had a (manicure)
Work out five different scenarios and release five different texts. Remember, the extra effort is so worth it because it's targeted. The second treatment of course should be at a much lesser cost then the first treatment. Introduce products for free instead of services if you like.
2. Younger Audience – Social Media:

The younger generation, 18-35, may have less disposable income but they are receptive to tongue-in-cheek offers through SMS and social media. Of course you need to be careful not to offend, but tongue-in-cheek doesn't have to be offensive.
Here's some social media posts for you:
Facebook post: (more suitable for the older 20s and early 30s – works for both hair and beauty)
"Give your mother a break. It's time you repaid her for all the obnoxious behavior she's had to endure. But that's enough about your dad… Buy her a voucher this Mother's Day for £40 or more and we'll treat her to a free product up to the value of £10."
Pick a striking image that makes them laugh, such as this: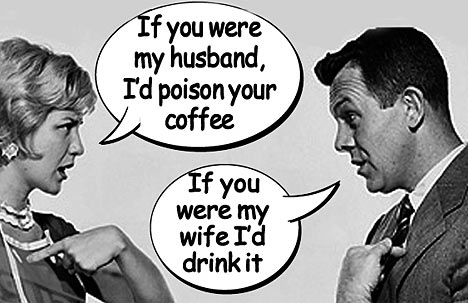 Or use one of these salon Mothers Day graphics on Facebook & Twitter: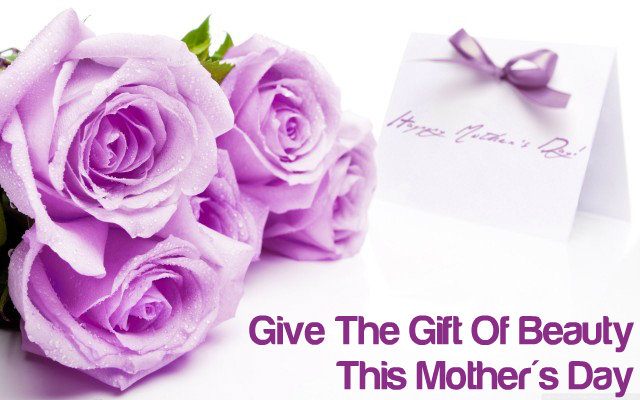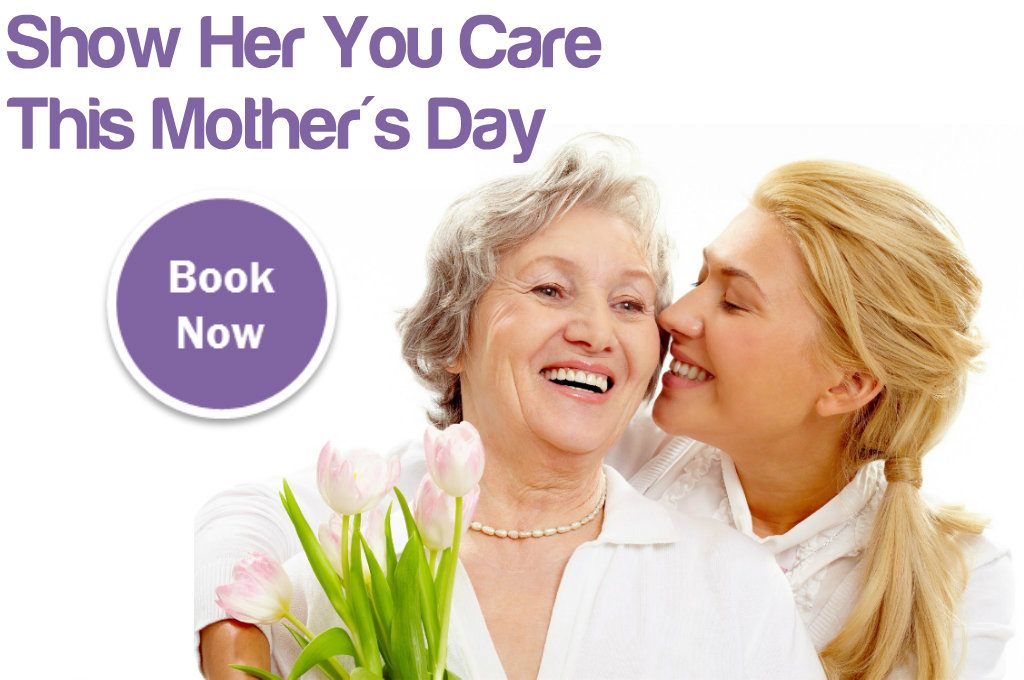 How about using these salon gift vouchers graphics:
Salon Mothers Day Quotes:
Can't find the words? How about taking some inspiration from the greats and posting a salon Mothers Day quote >>>
"Mama was my greatest teacher, a teacher of compassion, love and fearlessness. If love is sweet as a flower, then my mother is that sweet flower of love."
Stevie Wonder
"The mother's heart is the child's schoolroom."
Henry Ward Beecher
"There was never a great man who had not a great mother."
Olive Schreiner
"There is no greater name for a leader than mother or father. There is no leadership more important than parenthood."
Sheri L. Dew
"When your mother asks, 'Do you want a piece of advice?' it is a mere formality. It doesn't matter if you answer yes or no. You're going to get it anyway."
Erma Bombeck
"The debt of gratitude we owe our mother and father goes forward, not backward. What we owe our parents is the bill presented to us by our children."
Nancy Friday
"Life began with waking up and loving my mother's face."
George Eliot
"You make sacrifices to become a mother, but you really find yourself and your soul."
Mariska Hargitay
Salon Mothers Day – Twitter: (18+)
Facebook is having a problem with this demographic at the moment i.e. the 18-25s. They're on the 'cooler' platforms like Twitter and Instagram. To get a chuckle, you could run a few funny memes with a link, (not sure how to upload an image to Twitter? Contact our marketing department on 0207 100 9290).
Something like so:
"There's easier ways to show respect. Buy a voucher for £30 & she'll get free product for £10 www.yourwebsite.com"
(include the following image and if your website address is too long, just pop it in here to shorten it: https://phore.st/ – again feel to ask our marketing department for some help)
Again you have to pay heed to the follow-up on the product. Get the team to push it out on their Twitter accounts too. Send us your @twitterhandle to letsgrow@phorest.com and we'll push it out for you too!
3. Teaming up with Local Business – Salon Mothers Day email campaigns
In our recent post, "Do your clients really care about Valentine's Day", Mary Gilmore or Beauty Essence wisely told us that couples' packages often don't work but that Mother and daughter or sisters etc. are more effective. Now is the time to use them.
Think about the whole experience. Can you team up with local business for an all-in package like lunch and pampering e.g.
Email Campaign to Younger Females:
Dear Mariah,
Last March, you may have uttered the words, "Next year I'll make a bigger effort." It's now next year and your wonderful Mother is ready to be pampered!
Spend a quality day with her. Spend over £30 pounds each in our salon and you'll get a complimentary ready-made picnic lunch worth £15. Book your appointments before March 12 to avail of this once-off offer!
Worried about the weather? We have you covered. Alternatively, the Yorkshire Inn will give you a complimentary dessert when you show your receipt to the waiter. We'll even book the table for you!
We look forward to talking with you before March 12th.
Have a wonderful Mother's Day! – Triona's Beauty
p: 0207 100 9290 / e: hello@trionasbeauty.com
Another salon Mothers Day option would be to get a discount with a local photographer so your clients can get wonderful professional photos with their mothers after their treatment or style!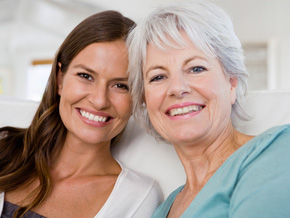 4. 'Himself'
Husbands and sons will be last minute. Guaranteed. I speak from experience (sorry mom). Target male clients and men who have previously been to your salon to buy vouchers. If I were you, I'd leave this until the week of the 24th and hit them with a funny SMS reminder and pump out a few social media posts.
SMS: "<<clientfirstname>>, u've now been booked into the Dog House. To cancel, buy your mum a voucher for a luxury pedicure & facial b4 Friday. Beautify 02071009290″
You simply say 'voucher' without the treatment for a hair salon.
It's simple to do on social media too. You could even introduce the dreaded mother-in-law angle e.g.
"She's not your Mother… thankfully, but it never does any harm to stay in the good books. Treat her to a wash and blow dry this Mother's Day for just £25. A small price to pay for peace and quiet."
(an image like this would work)