The most common mistake in salon rebranding is to think it's going to solve every problem that has arisen prior to the makeover. Rebranding is much more than a name change. We can't stress the seriousness of it enough: it's a huge calculated risk to take, and one that can very quickly lead to a slippery slope.
Listen to the audio version of this blog, and subscribe to the Phorest Blog Podcast here:
Rebranding For The Right Reasons: The "Why"?
Recently, I've had the opportunity to work on a client's rebranding plan. In this particular situation, it made more sense to give his business a makeover. He wasn't rebranding to change the staff or the style: he did it because he was opening a second business location close-by, and wanted to link both salons and create a micro-branch.
If you're about to rebrand your salon, ensure you're doing it for the right reasons. If you don't, rebranding becomes an expensive nightmare and simply puts a bandaid on the core of your problem.
Legitimate Reasons To Embark On A Salon Rebranding Journey
To give your salon a special compelling story. Has your salon been passed on from generation to generation? Is there something special about your business (e.g. do you have speakeasy bar at the back of the business)?
To broaden your appeal.

In this case, revisit your mission statement and embrace what makes you different from the other businesses in your area.

To broaden your market.

Markets change and sometimes, you've no choice but to surf the wave. Regardless, this is a great opportunity to widen your salon's clientele.

You're about to change the name and other business principles.

Putting a bandaid on the problem will only work for a few weeks, at most a few months. Make the changes where they are needed.
Delivering the good news!
Okay, so you have a valid reason for rebranding! How should you best go about it?  Well, you do have to let people know, right? Announce the news on your social media platforms, send am email to your client list and host an official launch party!
Make sure you explain the reasons why your salon is rebranding: changing direction, opening up a new branch… whatever it is, you need to clearly inform your current clientele of what's going on and ensure there's only one message going around.
Keep it positive. Clients generally don't like change. You have to establish the fact that everything they love about your business will stay the same or get better, without insulting your previous brand. The last thing you want is loyal clients to think they were wasting their time with you before!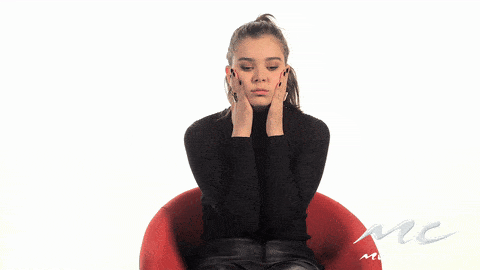 Salon Rebranding: Your Marketing Plan 10-Point Checklist
Why is your salon rebranding?

What problem are you trying to solve?

Did something change in the industry that hurt your regular clientele visits and figures?

Has your regular customer profile changed?

What image do you want to promote? To whom?

Have your clients' needs changed and you need to follow?

Is your salon name and brand associated with something that is no longer meaningful

(or perhaps might be confused with something negative)

?

Are you about to follow a trend, or will you go somewhere entirely new?

Based on what you can anticipate, will this rebranding still be relevant in 5 to 10 years from now?

If you were launching your first salon today, would this be the branding you would come up with?
Your Free Email & SMS Templates
SMS Templates
SMS Template 1

<<clientfirstname>>, hello, it's us @*insert salon name*! Introducing @*new salon name*. We're not changing anything, just giving you another location! More to love! Come say hello at our launch party or visit us at *insert website page*!

SMS Template 2

<<clientfirstname>>, the @*insert salon name* team is delighted to introduce you @*new salon name*! Just like our clientele, we decided to treat ourselves to a little make-over. Pop by our launch party or visit us at *insert website page*!
Email Template
SUBJECT LINE

*|FNAME|*, From *insert salon name*: More To Love With Our Additional Location

BODY

*|FNAME|*, dearest client. The *insert salon name* days have come to an end.

Worry not. Like a phoenix, we rise. In fact, mindful that your taste and interests are changing, we're taking the turn with you… with an additional location to top it off!

Introducing *insert new salon name*.

It's with great joy that we invite you to join us in our celebration launch party at *insert location* on *insert date*. *insert what will be offered* will be on the menu for the night. Pop by and say hello!

We hope to see you there,

All the best.

*Insert new salon name*

Make sure you check out our new colours and website!

*insert social media links here*
Like we mentioned earlier, salon rebranding can be quite hurtful to your business when it's not done right. If you have any questions or queries about rebranding your salon or spa, drop us an email at marketing@phorest.com and we'd be delighted to help you through this delicate time. 
Did you rebrand your salon or spa recently? Share your story! Let us know either in the comments below or on Instagram
Thanks for reading! #Togetherwegrow