Every year, thousands of salons across the country apply for the chance to be crowned a winner in the Salon Today 200 Awards. As one of the most sought-after awards amongst salons and spas, Salon Today 200 honors the best of the best of the industry in North America, celebrating those going above and beyond in salon leadership and management.
With categories ranging from a salon's growth to customer service and salon culture, the award is an incredible achievement and one a salon should not be afraid to shout about. And while each winner has something unique to bring to the table, there is one common thread—their choice of salon technology.
Salon Today's Top 200 Love Phorest
In 2023, a whopping 33.5% of Salon Today's Top 200 Winners use Phorest Salon Software as their preferred software of choice, an increase of 11.9% on 2022 figures. With a vast array of features ranging from the state-of-the-art marketing suite to in-depth reporting & dashboards, Phorest Salon Software helps salons attract new clients whilst ensuring their existing ones continue to come back time again and spend more.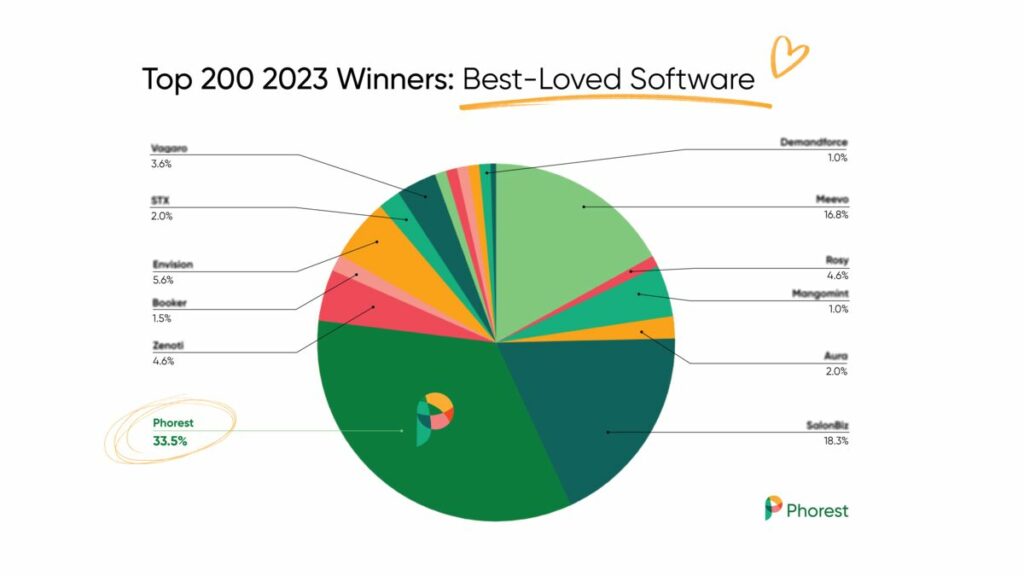 Congratulations to all our Phorest Salons who have won this year!
As Barry Quinn, Phorest President of North America, puts it,
"We're incredibly proud to not only sponsor the Salon Today Top 200 but to also work with so many of the winners. We're always striving to bring the latest innovations to the salon industry, doing everything we can to help salons focus on their clients and continue to grow their business, reaching their fullest potential. We are extremely proud to have such forward-thinking salons as clients, as they are instrumental in pushing us to our best too. A huge congratulations to all the winners, it's a true testament of your hard work and dedication."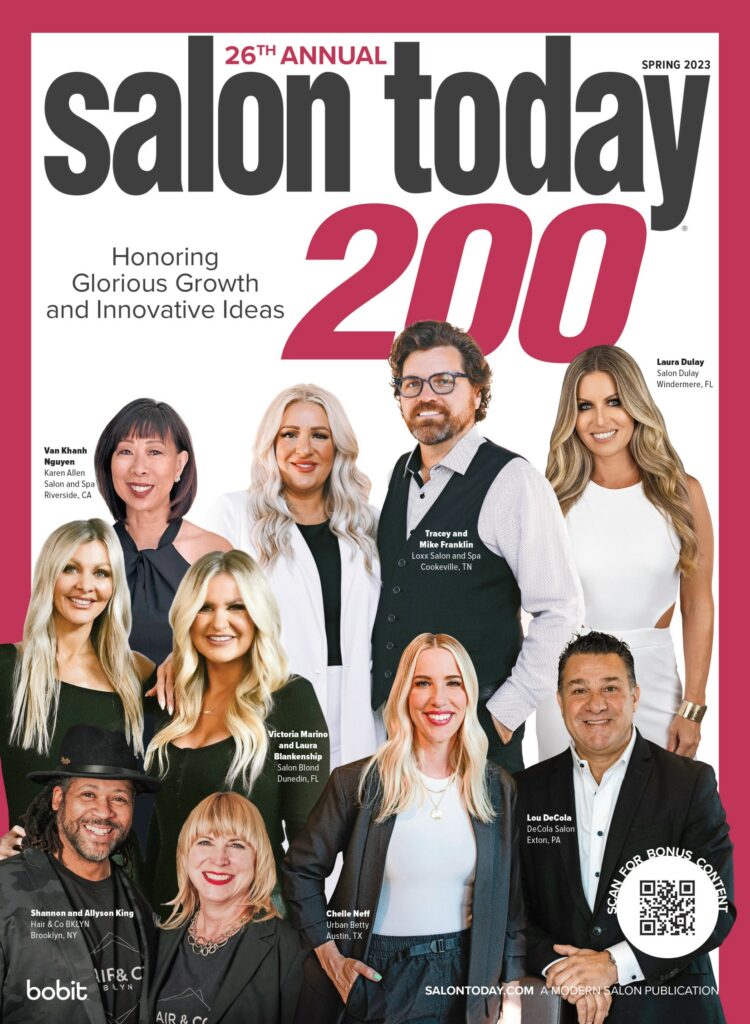 Thank you to the Salon Today winners for sharing your journey with us and to all our salons and spas around the world for trusting Phorest as your software partner. We are here for you every step of the way. If you'd like to learn more about joining the Phorest community, book a demo with our team.

#TogetherWeGrow