In June this year, we launched PhorestGo 2.0 as part of the Phorest Summer Collection. The project to rebuild the beloved PhorestGo app began 18 months prior to that, and so it was a long-awaited release for everyone who worked on building it.

One of the most asked questions that we received regarding PhorestGo 2.0 was; Why build a new app? What's wrong with the old app?
The Move to PhorestGo 2.0 – A New Engine to Power More Innovation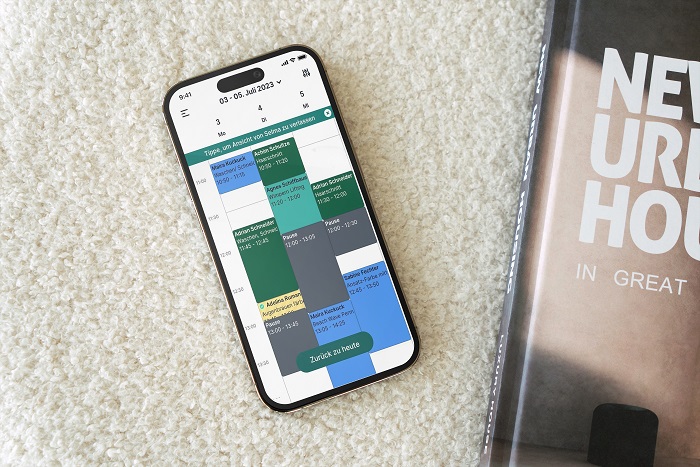 Before the launch of PhorestGo 2.0, we had over 60,000 users using the original PhorestGo app. And while it was beloved, it wasn't perfect. The technology that it was built on was old, which made adding updates, building new features, or fixing any bugs incredibly difficult. As the app grew in popularity over the years, we could increasingly see the need to provide more and more features. How could we future-proof PhorestGo for our users? Doing so on the old app would have been near impossible. And so the decision was made to build PhorestGo 2.0; a new app, built using the latest technology, that can grow with our users and our industry.
Fast-forward to June 2023, when we launched PhorestGo 2.0 into the world. We knew we were a few features shy of having everything that the old app had, so we kept the old app running and launched the new app alongside it, to give you the opportunity to get your hands on all the improvements, while still having the old app on your device should you need to revert to it. This also gave us the opportunity to get early feedback on PhorestGo 2.0, directly from you.
And since launch, we have caught up. In fact, the Phorest Development team doubled their efforts to deliver functionality to users. Not only did we have a list of the existing features that we had to deliver, but we also received a huge amount of new feedback from users of PhorestGo 2.0 after the launch. We immediately started to move on this feedback, designing and developing improvements based on your first reactions.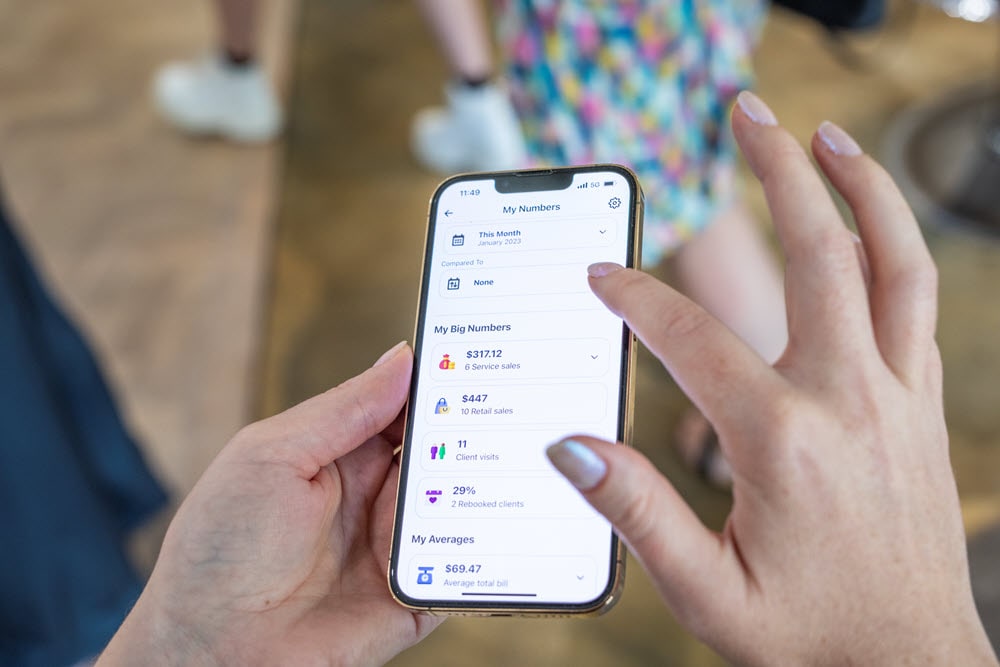 Here are some of our top learnings:
1. Knowledge
One thing that never surprises the Phorest team is how well users of PhorestGo know the app. You know every corner, every button, and every screen. Anything that we missed or overlooked, you told us about. We had multiple direct feedback channels from users of PhorestGo 2.0 which proved invaluable as we continued to tweak, build and release the app.

2. Dependency on a mobile solution
More salons than we realized depend entirely on PhorestGo as the sole front-of-house solution, instead of a desktop app. You check clients in, check clients out, and do all rebookings from an iPad. If we were missing some functionality from PhorestGo 2.0, it meant you didn't have a backup desktop app. We needed to provide the same functionality that you depended on in the old app in order for you to run your business successfully on PhorestGo 2.0.
3. Familiarity
This surprised us a little more than we expected. While many users were excited for our latest PhorestGo 2.0 updates, many of you told us that you don't like change. You liked the old app, you were used to it. Which we understand. Change is difficult.  To overcome this challenge, we made many of the features and the design experience similar to the old app, with the aim of making the transition easier.  

PhorestGo 2.0 Improvements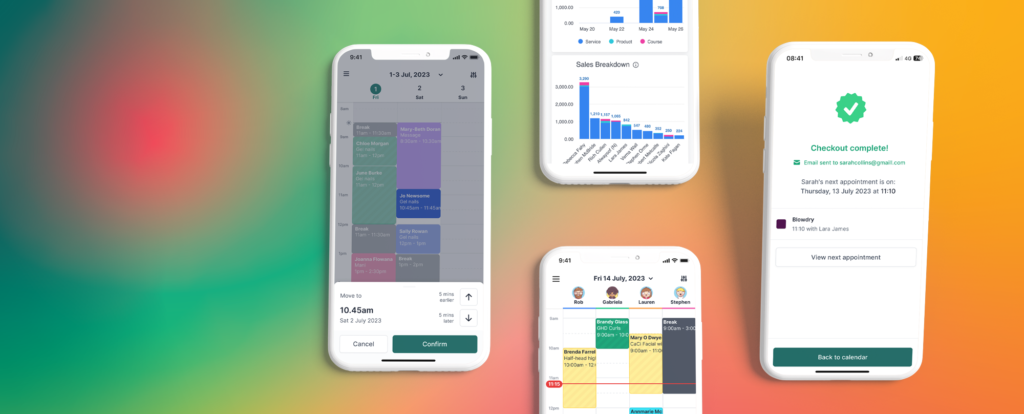 PhorestGo 2.0 now has almost all of the same features as the old PhorestGo app. In a few more weeks, we can confidently say that PhorestGo 2.0 will do everything that the old PhorestGo app did (and more). Here's what's been added since PhorestGo 2.0's launch date in June 2023;
The calendar performance is x3 times faster. The calendar view defaults to show up to 8 members of staff
'Special days' are shown clearly on the calendar
You can now change the duration of an appointment or a break via the dragging button
A 30-minute dash mark is shown across the calendar
+10 weeks +12 weeks buttons make it quicker to book future appointments
Appointment duration is clearly shown
Managers or owners can turn on a setting, on the desktop app, to deduct the cost of a service from performance figures that appear in Staff Performance on PhorestGo 2.0
The quality of the camera and photos within the app have improved
A Photos Portfolio has been added to the side menu
Inventory count has been revised and improved with all the functionality that the old app had
Print receipt and email receipt settings can be turned on and off within the app
You can select future dates on any report
Deposits can be taken and refunded via a stored card
Appointment notes, client notes, and appointment history have been improved
Here's what one of our customers has to say about PhorestGo 2.0:
"The whole team at k:SPA use the new PhorestGo app daily. It has everything we need at our fingertips from our schedules to clients' consultations, even payments & rebooking. It makes running a busy salon a much smoother process so we wouldn't be without it now." -Kelly Shaw, Founder of k:SPA
What's next for PhorestGo 2.0?

We will reach feature parity in Autumn 2023, meaning PhorestGo 2.0 will have every functionality that the old app had (and much more!). Then the world is our oyster. We have a long list of features and functionalities that you want to see on PhorestGo 2.0, and now that we have the technology to act on this feedback, we can start building them.

Following a long period where relatively little was released on the old PhorestGo app, you will no doubt be surprised at what we will be able to deliver to you on PhorestGo 2.0. We will also get ready to say goodbye to the old app as we begin to accelerate functionality in PhorestGo 2.0. The future is exciting. We know that no journey is without its learnings, and we have had many. We will continue to talk to you, our users, and we can't wait to deliver game-changing updates to you through PhorestGo 2.0.
Want to learn more about PhorestGo 2.0? Get in touch with the team on grow@phorest.com or book your Phorest Demo today!