Marketing can be a confusing, intimidating thing to try and get our heads around. Mainly it's when we look at the big picture, we can start to get a little hesitant. And that is mainly down to questioning what we do first (or even next). But when we break it down, marketing can be really simple. All we have to do is think about who we are talking to, and to find them and what to say. And how do we find out what to say? Well, how about we ask them with a Salon Survey!
That's right. One of the most effective ways to really lock down what your clients love, what they hate and what they can't live without is by creating a simple salon survey and sending it out.
First things first… What do we ask in the salon survey?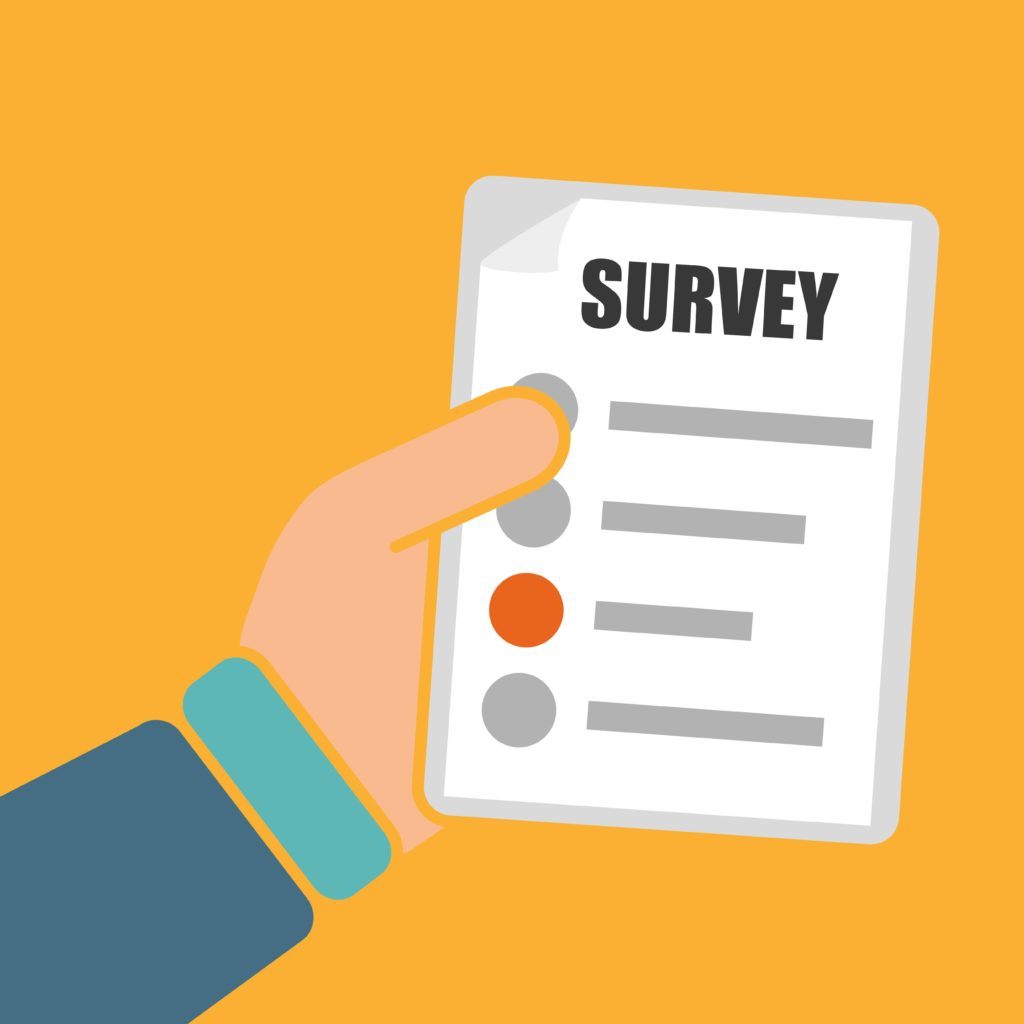 Okay, so think about some of the big questions that you would love to know the answer to. Is it about marketing? Is it about products and retail? Is it about services and treatment?
I would recommend that you treat your survey like how you would tell a good story: Keep it lean and keep the topic focused. Don't hit them with too many unconnected questions as it may confuse them. So select an area of concern that you would like to know more about!
And it wouldn't be the Phorest Blog if we didn't come up with some practical stuff that you can use, right?
So here is some nice & easy questions that you can ask in your salon survey to really get a focus on what you want to know about your clients:
Marketing Salon Survey:
Soon we'll give you surveys on products, services and customer service. But let's find out what your clients favourite way to be contacted is with this marketing survey first 🙂
This is an anonymous survey:
Are you male/female? _______
What age group do you fall in?
18 – 24
25 – 29
30 – 34
35 – 39
40 – 44
44 – 49
50 – 54
55 – 59
60 – 64
65 – 69
70 – 74
75 – 79
1.) How frequently do you visit a Spa, Hair & Beauty or Massage salon?
1-2 times per year
1-2 times per month
3-4 times per month
2-3 times per week
Never
2.) What makes you choose a specific salon? (Select all that apply)
Word of mouth
Magazine recommendations
Coupon offers
Google or other online media
I try out the ones that are close to where I live
I only choose renowned names
Other (please specify)
3.) Where have you seen or heard of hair salon advertising in the last 6 months? (Please select as many answers as you wish from the below list)
Radio
Newspaper
Magazine
Internet
Social Media i.e Facebook etc
Outdoor/Billboard/buses/taxis etc
Other (Please Specify)
4.) What social network apps do you actively use on your mobile?
Facebook
Twitter
Instagram
Pinterest
Snapchat
Other (please specify)
5.) Would you say there is one celebrity in particular that influences your style?
Yes/No
If Yes, Who? __________________________________

Okay so now you know what to ask, the next question is:
Where do I post my salon survey?
Well, I would recommend that you use SurveyMonkey. It's a quick, clear and easy way to create surveys and send them out to your clients. It also analyses all of the information for you so you do not have to manually add everything up and work it out!
If you'd like, we could make a video showing exactly how to create your own salon survey using SurveyMonkey..
If you would like that video, then simply let us know in the voting box below…
And coming soon, we will write a post about what you should do with your salon survey once it's done.
Thanks for reading! And if you liked this post, then definitely check out this one: The 7 Most Annoying Habits That Salons Have (According to Clients)
If you liked this post, then I think you're gonna love our eBook: 'The Salon Owner's Ultimate Guide To Client Retention. Get the tools and knowledge to bring your salon to the next level… For FREE: