We've made some exciting updates to the way you get the support you need! Introducing our brand new Help button!
From today, you'll notice a new Help button in the top right corner of most screens in Phorest. When you click it, we'll automatically recommend help guides to you based on the screen you're currently viewing in Phorest, making answers available to you instantly at the single click of a button!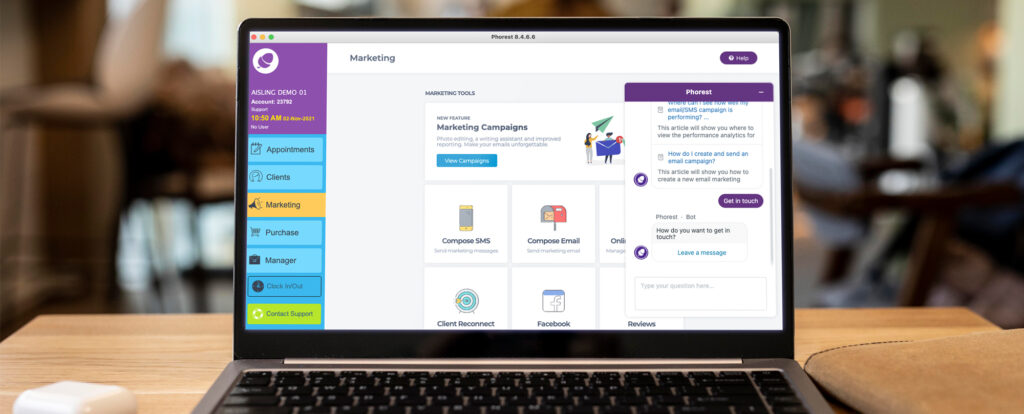 We've also integrated our brand new Phorest Support Bot, which has been trained on years of previous support knowledge and is available 24/7.

If the recommended guides aren't what you're looking for then put the bot to the test and ask it a question!
We've already seen some amazing results during our testing phase, so make sure to check it out!
Also don't worry – Our wonderful Support team is still here for you whenever you need us, and you can still log a ticket by clicking Get in touch in the new Help area, or by going to the older Contact Support area and clicking Contact.