Instagram continues to be a crucial social media platform for salons. With new features and trends emerging, it's important to focus on increasing engagement to keep your salon front and centre.
We understand the challenges you face in staying ahead, so we're here to share 10 detailed Instagram tips to help you grow audience engagement with your salon.
1. Switch To An Instagram Business Profile (It's Free!)
This is simple but may not always be obvious, but you should make sure your salon's page is an Instagram Business Profile. You can switch to a business profile anytime from the settings menu.
Switching to a business profile will provide a clear line of communication on your profile. It adds useful contact buttons for customers to find your business address, call your salon, email you, or even book an appointment. Additionally, you get invaluable analytics about your followers. So, much can be gained from changing to a business account.
You should make it as easy as possible for your followers to book with you by adding a 'Book Now' button to your profile, which is a feature exclusive to Business Profiles.
Read here how to set up an Instagram business profile.
2. Use High-Quality Images and Videos to Communicate Your Brand Identity
High-quality visuals capture attention and make a lasting impression in your followers' oversaturated Instagram feed. Try incorporating more engaging video content, and always ensure the images and videos look professional (they don't necessarily need to be shot by a professional).
Great visuals that clearly demonstrate the quality of service will impact your audience, drive engagement and bring more clients through your doors. Make sure to keep it on brand by using your brand colors and logo where needed.
Eilish Boyle, Global Social Media Strategy Manager in Phorest says, "When taking photos of your salon make sure to hide clutter, rubbish, dirty towels, and wires! Even if you're only moving it out of the way for the photo, your photos will look so much better for it. Your salon doesn't need to look like it is styled for a magazine shoot, but avoid capturing anything that could distract from your fabulous space."
3. Post Consistently and at Opportune Times
The Instagram algorithm favors accounts that post regularly rather than with irregular gaps or long lulls without posts. As mentioned in our first tip, one of the best things about having an Instagram business account is that you can access your audience's analytics, including what times of the day they are most active.
For instance, if your audience is most active at 7 p.m. on weekdays, schedule your social media posts to go out at this time. Social media scheduling tools like Later.com or Sprout Social allows you to schedule your posts ahead of time so you can plan at your convenience.
Check out our social media guidebook for more tips on posting regularity and additional handy tips!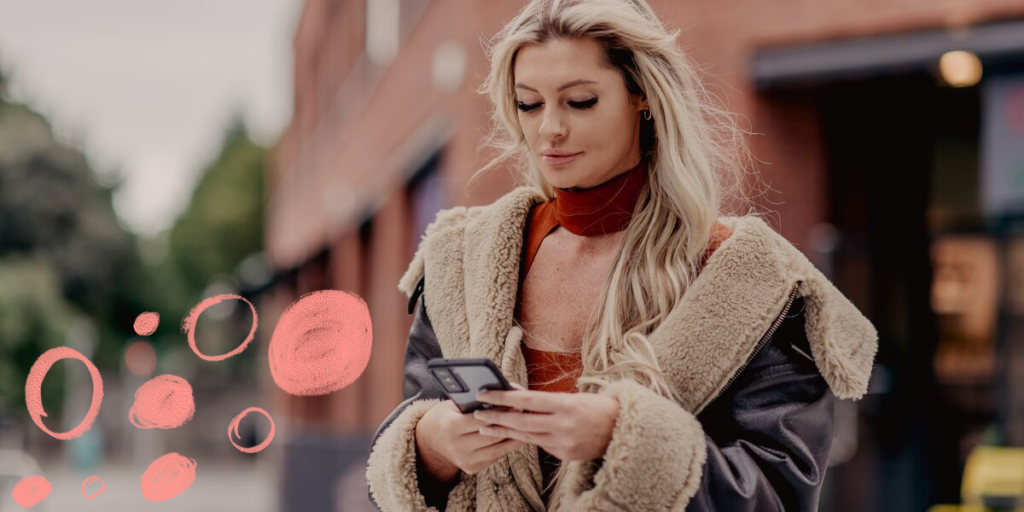 4. Advertise to existing, new, and lost clients with Phorest Ads Manager
Phorest Ads Manager is a fantastic tool to connect directly with your clients. The tool is an industry-first innovation that helps salons and spas unlock the opportunity of social media advertising by offering advanced ad targeting options to existing, new or lapsed clients.
Targeting old or lost clients can be lucrative, as they are already aware of your brand and are thus more likely to engage (or reengage). Similarly, targeting new clients with sleek, branded content can ignite interest and generate new revenue streams.
Read here about how you can get started with Phorest Ads Manager.
5. Utilize Instagram Stories
Instagram stories provide an excellent opportunity to connect with your audience more authentically and personally.
Easy to access and quick to use, Instagram Stories can help you give customers and potential clients or followers a taste for your brand. The feature can also indicate what content resonates with your Instagram audience without clogging up your page's feed.
Instagram Stories are a great way to remind your followers to click the 'Book Now' on your profile.
The beauty of this functionality is that you can also tag other profiles and locations— the same as you would for a post! Get creative with before & after shots, Q&As, tutorials, and new product announcements!
6. Engage with Your Commenters
The best way to build engagement with your brand is to engage with others! The more you build conversations and meaningful discussions with your followers, the more they are to engage with your business on Instagram in return.
When you reply or like comments, the user who left the comment will get a notification on their phone, making it more likely that they will view your profile and engage with your content.
7. Tags and Hashtags
A great way to encourage engagement is to tag accounts and other brands (within reason) that may have some relevance to your business or content.
Tag clients in before and after photos and prompt them to share them on their own Instagram profile. This is not only a great way to boost engagement but also to reach new audiences.
By effectively incorporating hashtags into your posts, you increase your chances of being discovered by potential clients who have a genuine interest in your salon and the services you offer.
"Tagging on Social Media is crucial for brand visibility, it is a powerful tool to facilitate interaction and amplify content, helping to boost your social media presence. When you tag someone, the chances are that they'll re-share your post to their own followers and friends, amplifying your reach."

Eilish Boyle, Global Social Media Strategy Manager, Phorest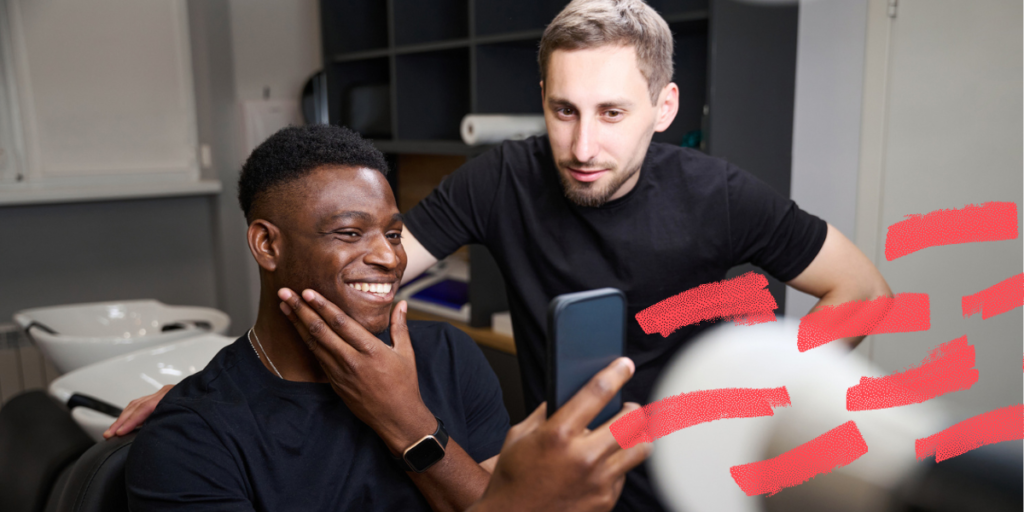 8. Run Giveaways, Contests, and Promos
Instagram is a prime platform for sharing exclusive promotions with your followers. It's a great way to engage new people who might not have interacted with your salon previously. A great approach is the 'like, share, tag' promotion often used by brands, which is a fantastic way to boost engagement.
While promotions like this are a great way to build engagement, scams relating to these kinds of promotions are on the rise. We would always recommend adding a line or 2 at the end of your competition post to advise your clients. We recommend adding something like this: The winner will be contacted directly from this page ONLY. Please do not interact with any fake pages claiming to be us or click on any links. We will never ask a winner for their bank details in order to claim a prize.
9. Collaborate with Influencers
Influencer marketing continues to be a powerful trend on Instagram in 2023. Partnering with influencers who align with your salon's values and aesthetic can help you tap into their engaged audience, exposing your brand to potential clients.
A study has shown that 14% of 18-to-24-year-olds and 11% of millennials had bought something within the last six months because a blogger or influencer recommended it. This demonstrates the power of influencer marketing in growing engagement and the resulting revenue generating benefits.
Click here to read some top tips for making the most out of Phorest Ads Manager.
10. Show off Your Team
Your salon is only as strong as the team behind it. Showcasing your team on Instagram highlights their talent and dedication and gives clients a glimpse into the special culture that sets your salon apart. Current clients may also be more likely to engage with content if they see a familiar, friendly face.
Don't forget to check out our Social Media Guidebook for the most up-to-date tips on increasing your salon's social media performance!
eBooks
Social Media Guidebook for Salons and Spas
Learn from top salons turning curious followers into loyal clients, with real examples and actionable tips to make big wins today!