How do you manage admin in your salon business? Are you a pro at filing and scheduling, or do you leave piles of paperwork to the side of your desk and hope, somehow, they'll sort themselves out? Don't worry; you're not alone! In such a creative industry, many salon and spa owners dread the thought of admin work, leaving it on the back burner and without a proper task list to conquer. That being said, learning how to manage your business in an organized manner can significantly reduce stress levels and make your workplace run more efficiently; both for you and your team.
Here are some of our top tips on how to effectively organize your salon business for future growth.
Listen to the audio version of this blog, and subscribe to the Phorest Blog Podcast here:

1. Tidy Up Your Office
Let's face it; it can be challenging to get enough downtime to clean up your personal space. While your salon floors and mirrors may be gleaming, how is that back office looking?
Not wanting to spend time in a messy office is normal. However, if you don't carve out some time to clean it, you'll avoid stepping foot in it for as long as you can; procrastinating paperwork and other office duties and contributing to future stress.
Make some time this January to tidy up your office by:
Getting rid of clutter; if you're hoarding old brochures or paperwork, file them or dump them
Completing a deep-clean your office; a tidy space is a tidy mind!
Setting up a filing and organization system that encourages you to spend time in the space and makes you happy to work there.
Adding some plants to freshen the air and create a sense of relaxation and tranquillity
Placing photos or trinkets in the space to liven it up and make it feel more like "your own"
For inspo, here are some salons doing it right when it comes to salon decor.
2. Go Paperless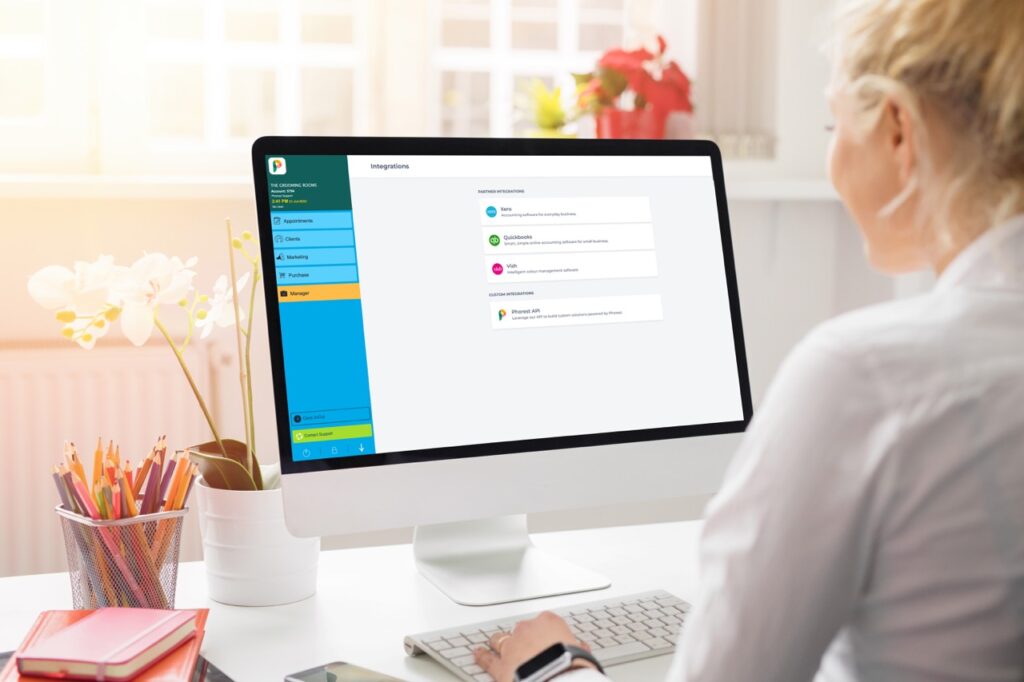 As far as organization tips go, having a paperless system is one of the easiest ways to cut down on waste and clutter, and streamline the running of your salon or spa.
Imagine having your rosters, reports and consultation forms (to name a few), all safe and securely stored in a cloud-based system. By investing in a software solution such as Phorest Salon Software, this is possible. Safely store all essential documents in a digital format, cut down on time needed for back-office business tasks, and allow more time for doing enjoyable, creative and important jobs.
3. Make A Business Plan
Something all successful salon owners have in common is how much they plan for their business. Marketing, staff, growth, expansion; you name it.
This blog explains step by step how to create an effective business plan to help you assess risks and opportunities, and react more effectively when unexpected things come up. It also makes it easier to stay on track with your objectives and KPIs, naturally leading you to a more financially secure future.
When making an effective business plan, make sure to focus on the following:
Set yourself up with a vision for how far you'd like to plan ahead for your business; separating weekly, monthly, and yearly goals can give you insights into what you want to achieve, and when you want to achieve it
Write down any notable events that could disrupt your everyday work routine and work around them; vacations, personal time, etc.
Start with tackling your finances; be informed about how much your business is making vs how much you're spending. Are there any areas you could be saving or spending money with the intention to grow your business?
Get a salon calendar to help you map out and view your schedule at a glance. A professional calendar can also help you map out staffing, marketing, and other significant parts of running your salon for the year ahead. Digital calendars are a great tool; they're quickly accessible, detailed and flexible.
For more time management tips, listen to Phorest FM Episode 85 with James Parnell:
4. Manage Your Time More Effectively
Take planning one step further, and get better at managing your time on a day-to-day basis with time blocking. 
Depending on how busy or overwhelmed you feel, break your day into blocks: 15 minutes, 30 minutes, or 1-hour slots.
Note down your list of tasks and assign them to a slot in your agenda.
Try putting the more difficult or less enjoyable tasks at the time of the day that you feel you have the most amount of energy. This makes them easier to face and is particularly helpful on days when you're focusing specifically on office work rather than on the salon floor.
Give yourself distraction-free focus time to complete these tasks. Tell staff that, unless it's an emergency, you should be left in "do not disturb" mode to work alone during this focus time.
You'll realize that an hour of complicated admin suddenly seems a lot more manageable when split like this– especially when it's followed by something you enjoy and look forward to, like family time or chats with a lovely client. Structuring your time this way will help you understand what tasks you need to prioritize. To step up your organization and time-blocking game, investing in a helpful salon appointment scheduler can help on both sides of the business; ownership and client management.
5. Embrace Automation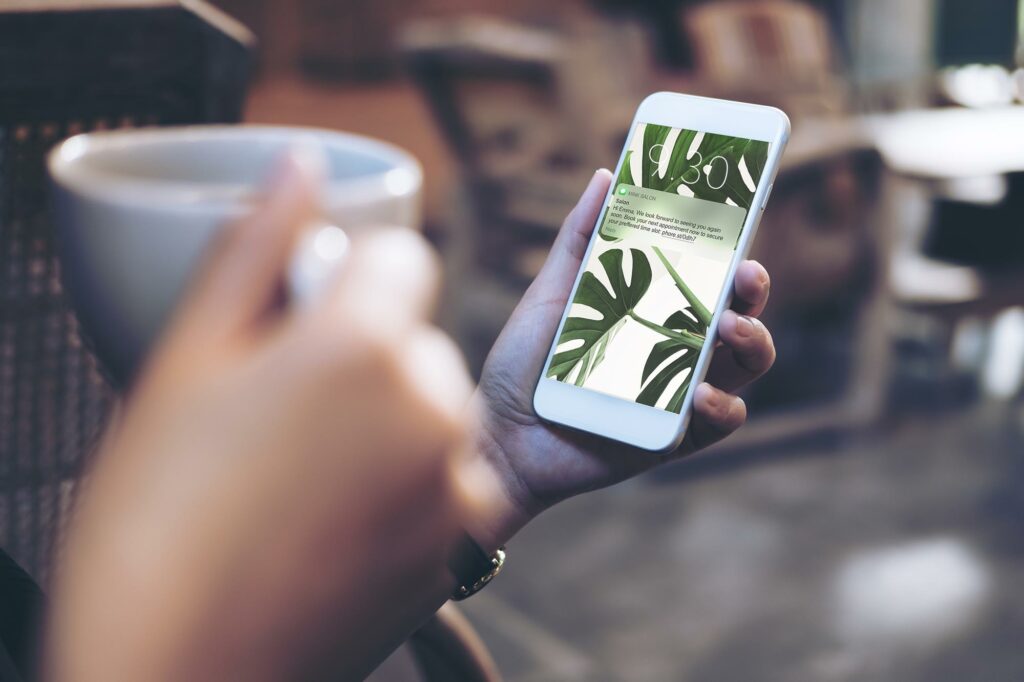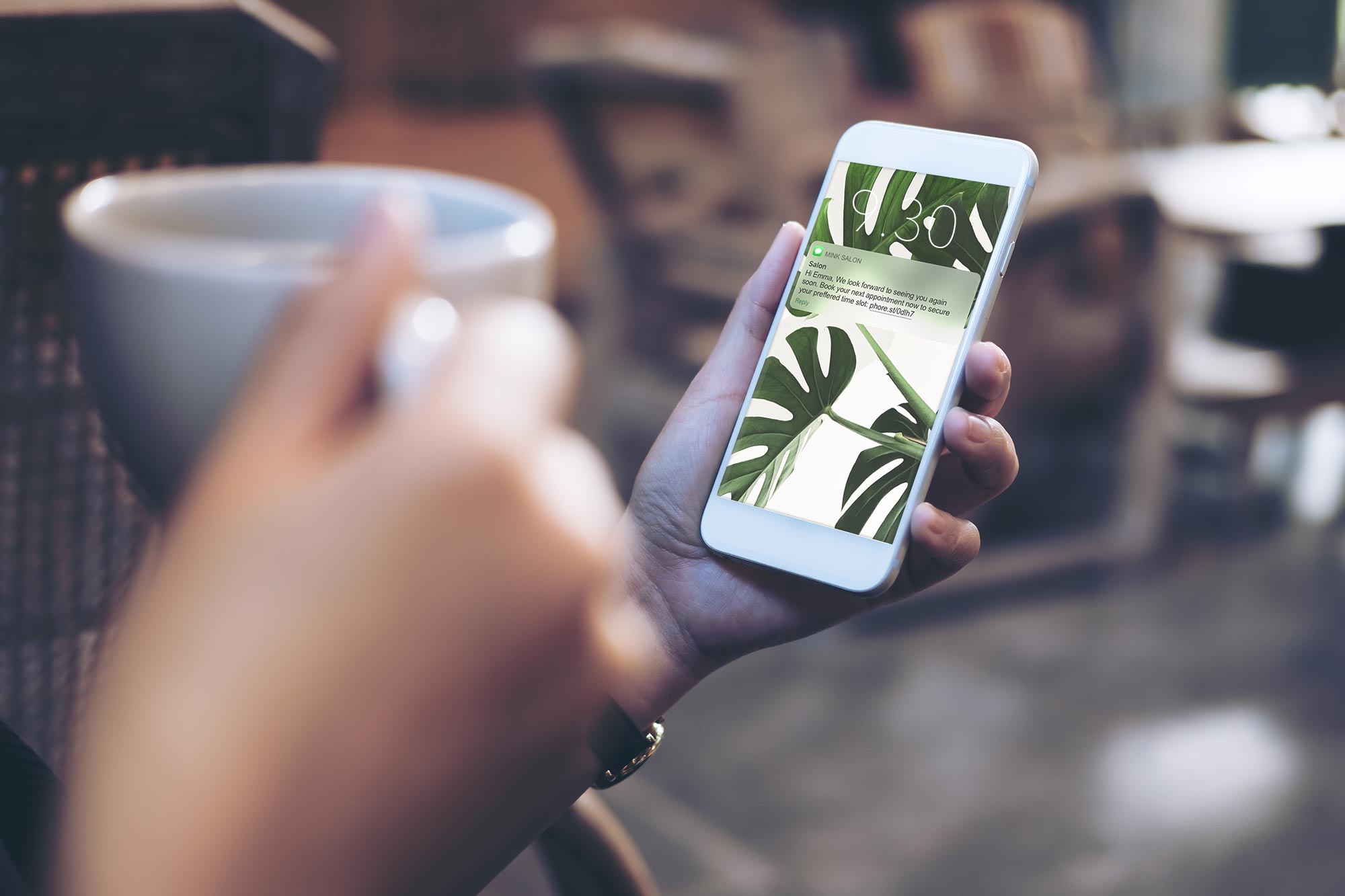 Client communication is one of the most time-consuming jobs in salons of all types. From texting out appointment reminders to following up by phone after a client no-shows, if you're still reaching out to clients manually, you are wasting hours every week.
To cut down on the time and resources required to manually connect with clients, why not embrace automation and invest in a salon software that offers automated appointment reminders, no-show follow ups, late cancellation charges, and client retention tools? Go a step further with scheduled marketing and online booking that allow clients to control how, when, and where they book; filling your appointment book with minimal effort on your end. With these features saving, on average, 5-9 hours of admin a week for salon owners, they're a quick and easy way to streamline operations and get your business organized.
6. Take A Break
One of the best ways to increase your productivity is to take a break. Whether it's a few hours, a couple of days or even a week in the sun, taking a break is essential to recharge your mind and body. It will stop you from burning out, and renew the enthusiasm you usually have for your business.
Stepping away from the chaos of running a business also puts things in perspective and helps you relax. Coming back fresh, you can easier focus on what's important to your business, and have a clear mind to eliminate or automate the time-consuming tasks that don't help you reach your goals.
Do you have any more organization tips that help keep your productivity and motivation up? Let us know either in the comments below or on Instagram.
Thanks for reading! #Togetherwegrow