How prepared are you for Black Friday and The Holidays? For most salon and spa businesses, these events signal the busiest, most chaotic time of the year and can feel daunting to plan ahead for; as if we haven't had enough upheaval in the past few years! While a busy space combined with a full appointment book can feel pretty hectic for any salon or spa business, focusing on the unique opportunities that the festive season brings; driving sales, increasing revenue, and attracting clients, can make this time of year exciting rather than nerve-wracking. When you are equipped with the knowledge to help you to prepare for busier times in your salon or spa business, things start feeling a lot more manageable. Here are some of our top tips on how to plan ahead for Silly Season, with strategies designed to help your salon generate more revenue, smash sales targets, and fill up your services calendar; all while things on the floor remain calm as ever, of course!
Preparing Your Salon for Black Friday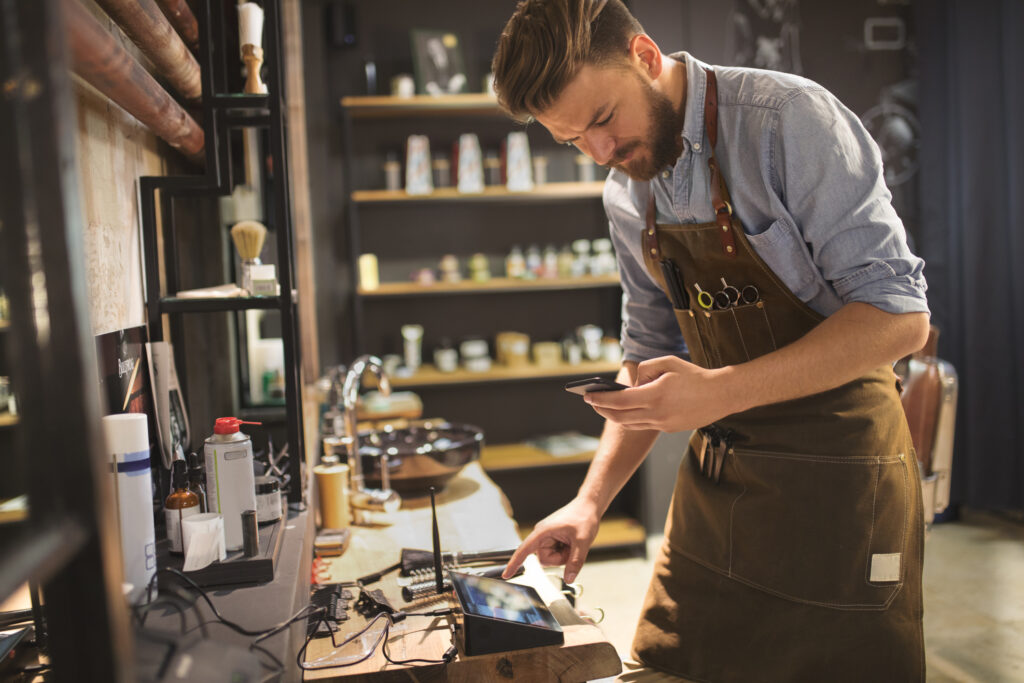 Black Friday offers businesses in the salon industry ample opportunities to make more money. Alongside the obvious benefits of selling more retail, Black Friday also helps salon and spa businesses to add value to existing products and services to get more clients booking in and helping you to create a sense of excitement in preparation for The Holidays and the New Year.
Before deciding what kind of discounts or value-adding services you'd like to offer on Black Friday, it can be smart to first consider how you're going to advertise your deals. With so many businesses jumping on the Black Friday Bandwagon, ensuring that you're offering something different and advertising it to the people who matter most is vital.
When planning your Black Friday marketing campaign, target existing clients by using email and/or SMS campaigns that advertise your deals, or send discount codes that can be used in-store or online on the day. To engage customers that haven't interacted with the salon before, identifying your ideal client base and targeting them via ads on their preferred social media channel can also be effective. Unsure how to word your marketing emails or SMS messages? Phorest has a range of resources available in the system or on our blog and podcast to help.
Offer Value, Not Discounts
While many salons and spas feel pressure to heavily discount products for Black Friday, this is not always the easiest or most effective way to make money, and can sometimes result in a loss. Discounts on some products, such as slow-selling or short-dated ones, can be helpful, but a more effective way of generating revenue on Black Friday is to add value to existing products and services. This can be done in several, for example:

Including an express service, such as a mini manicure or head massage, with every full-price product or service purchased on the day
Rewarding double loyalty points to clients who are signed up to your salon loyalty program when they book a service or treatment on Black Friday
Gifting a small gift card that can be redeemed on salon products or services to every client who books an appointment on Black Friday
Offer 10% additional credit on your gift cards, e.g. $110 for $100 – remember that 35% of gift cards sold are never redeemed, so you won't be losing out on cash in the long run
Offering a complimentary service or product to clients who spend more than a certain amount on Black Friday
Implementing VIP Black Friday deals or service add-ons for loyal clients who visit frequently (this can be checked in the reporting section of your salon software system)
By adding value, rather than discounts, to your existing products and services on Black Friday, your salon can avoid the dread of trying to get rid of slow-selling, discounted products while still making your clients feel special and showing them that you really value their custom.
Making Use of Cyber Monday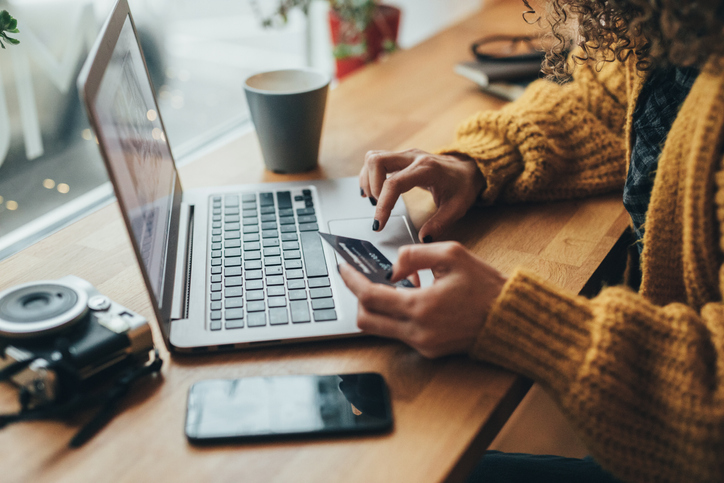 For salons and spas that have an Online Store, Cyber Monday gives you the chance to increase retail sales significantly while also promoting your online store in time for The Holidays. Cyber Monday is a recent phenomenon, set up by online retailers to offer value and discounts to customers who choose to buy online rather than in-store the Monday after Black Friday. As we mentioned above regarding Black Friday, marketing your Cyber Monday sale in advance via SMS, email, social media ads, and your salon app and focusing on adding value rather than discounts is a great strategy for a successful sale day for pro-beauty businesses of all types. Some effective Cyber Monday deals include:
Sending customers a gift card to redeem on an in-salon service when they purchase a full-price product online 
Awarding double loyalty points to customers who buy anything online on Cyber Monday
Creating an online "Scavenger Hunt" with hidden discount codes placed across your website and redeemable on certain products on your Online Store
Adding a complimentary "mystery product" to purchases made over a certain amount
Offering discounted online gift cards, i.e, selling $50 gift cards for $45
Awarding extra loyalty points or a complimentary service when clients book online via your salon booking software
Creating a high-quality Cyber Monday offering not only helps you to increase retail sales and boost revenue generation, but also allows you to attract new customers who, in turn, could become in-salon clients purchasing high-value services from your business in the future. Alongside this, the publicity gained from your Cyber Monday sale can introduce clients new and old to your product offerings just in time for The Holidays.
Preparing Your Salon for The Holiday Season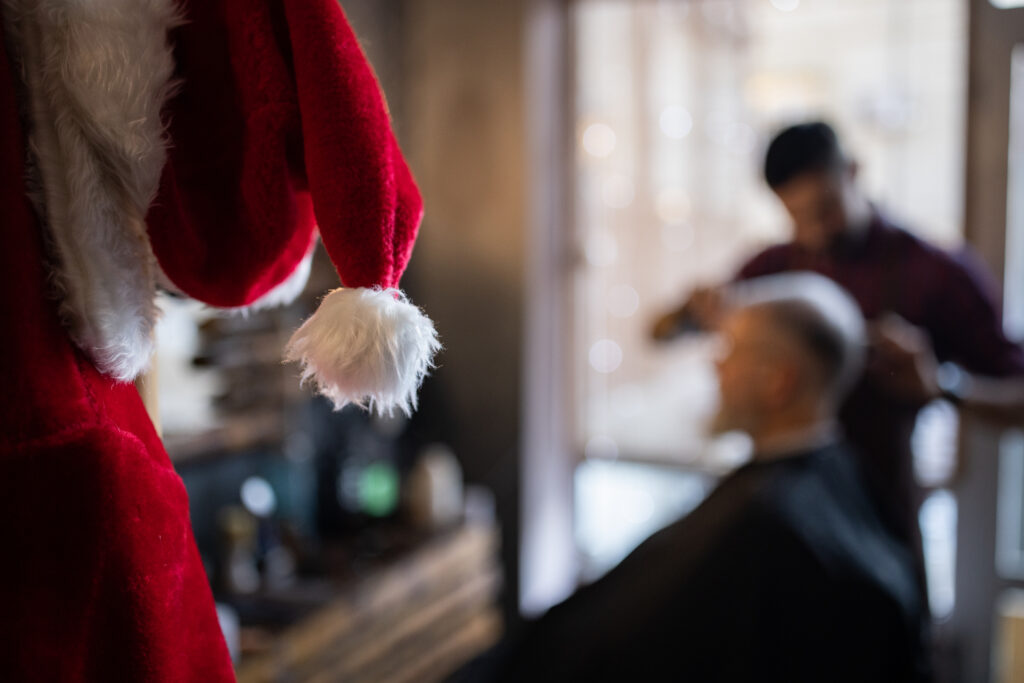 For many businesses in the pro-beauty industry, preparing for the Holiday rush is a delicate balancing act of generating hype and celebration while making sure your day-to-day operations remain running smoothly for staff and clients. In the run-up to The Holidays, your time is more valuable than ever; especially if your salon booking system is full.
To avoid disappointment for clients and your team, in the weeks leading up to The Holidays, it's helpful to establish a rebooking strategy. Rather than leave clients to book in closer to the time that they require a treatment or service, start encouraging your visitors to book well in advance; ideally while they're still in the salon. This keeps your Holiday appointment book full of loyal clients and also reduces the risk of upsetting someone if their preferred dates and times are not available. Do this by training your team on rebooking best practices, which can be as simple as informing each in-salon client from October that your books are filling up for December, and encouraging them to schedule their next appointment there and then. By making this a natural part of your check-out process, most clients will be happy to book in again and will feel valued in the salon; sometimes it's as simple as informing them that "*service* is best maintained with a monthly top-up, so I can book you in again for the same time next month if that suits you?". Interestingly, in surveys conducted by Phorest, 40% of salon and spa clients said that they would be happy to rebook their appointment while in the salon; take advantage of this while delighting your client base.
If rebooking on the day isn't something that would work for your business, setting up an automated rebooking SMS or email prompt on your salon software system can help. This feature automatically messages clients at the best time to remind them to rebook, helping you get those loyal clients back into the salon without having to worry about contacting them manually; freeing up your time and theirs.
Make Holiday Appointment Booking as Easy as Possible
It's not just your salon team that feels squeezed for time during the holidays; your clients are feeling it, too. That's why it's vital to make scheduling appointments as quick and easy as possible, drawing in those clients who want to book on the go and organize their appointments at the click of a button. To do this, ensuring your online booking system is set up properly and offers all the services you want to be available for The Holidays is a must. Place your online booking button across your website, socials, and any other online channels you may use, and encourage clients to book online via your salon-branded app, also.
Sending marketing material that advertises your online booking offerings in the run-up to The Holidays is a fantastic way to drive bookings and fill up your salon calendar in a way that requires little to no work from you and your salon team.
Similarly, implementing a remote check-in service in the salon, such as the PhorestGuest remote check-in app, can help free up time in the salon for your staff and clients, eliminating lines and ensuring your day runs smoothly without any hiccups. With a streamlined booking and check-in service, your team can focus less on managing clients and focus more on delivering that top-class customer service and festive joy that's all the more appreciated during the holidays.
Managing Seasonal Retail Products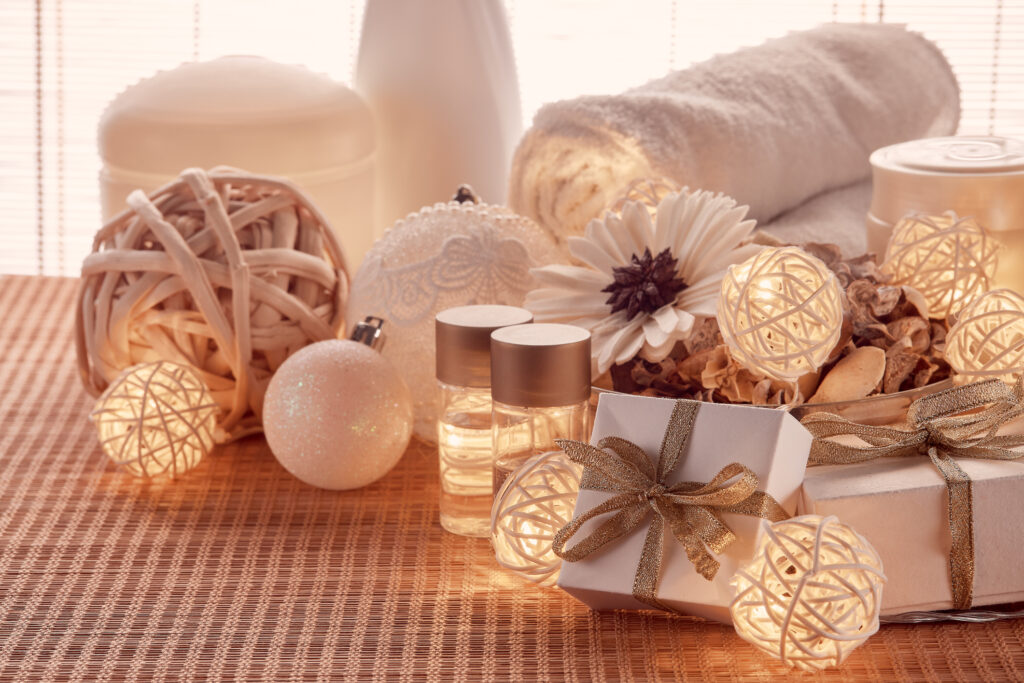 Like Black Friday and Cyber Monday, The Holidays are the perfect opportunity to increase retail sales; both in the salon and online. Similar to what we mentioned about Black Friday earlier in the article, planning a targeted marketing campaign via SMS and/or email is an effective way of advertising all the amazing products you have available and encouraging clients to choose your business as their preferred retailer to buy gifts from.
When planning the type of retail products you want to push for The Holidays, combining popular products with slower-selling products in gift sets and handmade hampers can help you sell what could be otherwise stagnant inventory while simultaneously introducing clients to a range of products that they may come back to buy in the future. Offering unique, value-added services, such as discounted gift cards or complimentary treatments alongside full-price products can also help encourage customers to choose your salon to buy from over a competitor. While it's not recommended to discount products or services during the festive period (especially so soon after Black Friday and Cyber Monday), adding genuine value and giving customers more for their money can go a long way in attracting future business and establishing customer loyalty.
You can also create some unique gifting bundles to make it easier on customers to purchase for their loved ones while looking like they put some thought into their gifts – a gift set for curly hair types, a self-care set for new mums or dads, or a collection of products for combination skin for example.
Free Up Space in the Salon By Using Your Online Store
With more and more people now choosing to buy their Holiday gifts online, ensuring your digital storefront is packed full of fantastic products for your customers is a surefire way to boost retail sales and delight clients new and old. By offering a remote way for customers to buy, and delivering products direct to their door, you can avoid the chaos of customers queuing and browsing in the salon, freeing up your physical space to focus on your in-salon clients instead.
In the run-up to The Holidays, it can be beneficial to conduct a quick audit of your online store to ensure the products you want to sell are available and accurate in terms of inventory counts. If selling gift sets and hampers are on your radar, upload these products to your online store in advance and advertise them clearly to draw customers in. Searches online for 'Christmas Gifts' start to pick up pace as early as July/August according to trends from Google!
Gift cards make for a popular gift, too, so don't be afraid to sell these online if it suits your salon or spa. Practically speaking, it's important to check that your delivery options are up-to-date and align with the delivery option that suits your business; whether that's door-to-door delivery, in-store pick-up, or both. All of this is simple and straightforward to do on your Phorest system, which integrates fully with your online store, reporting suite, and salon POS to avoid any end-of-day drama.
Don't Be Afraid to Have Fun!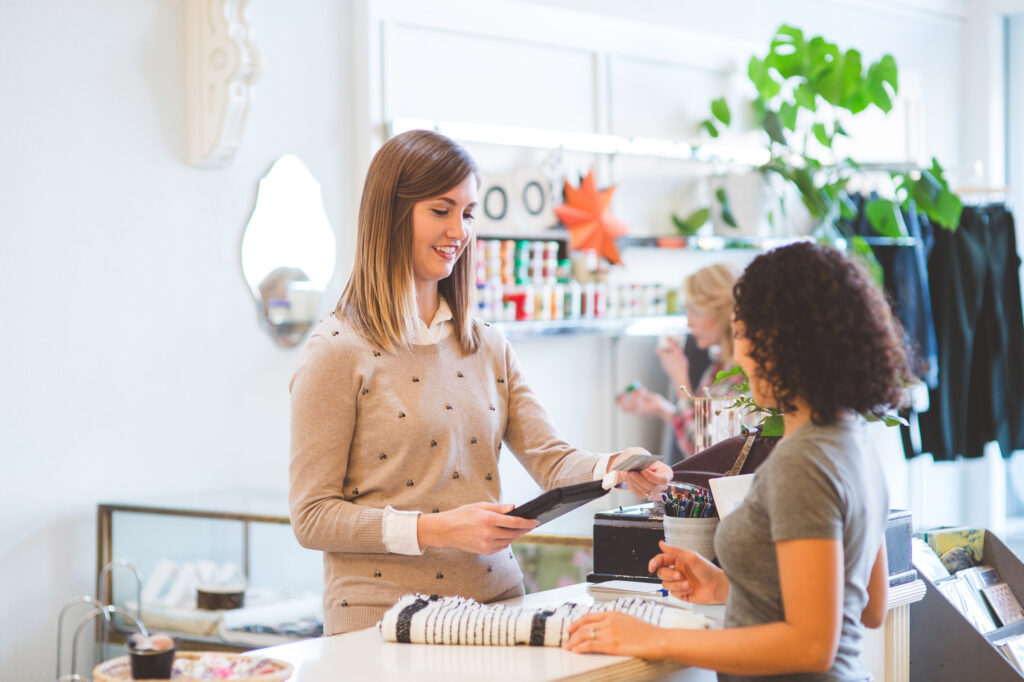 While the run-up to both Black Friday and The Holidays can be stressful for any business owner, there can be plenty of fun amidst all the chaos. Make sure you celebrate wins big and small with your team and take some time every day to acknowledge the hard work you've all done to make these events as successful as possible in your business. Don't be afraid to decorate your salon and get your team and clients involved; some festive arts and crafts can be an instant mood booster and will instantly inject that warm-and-fuzzy feeling into any salon or spa! Amidst the chaos, there are countless positives, and taking the time to appreciate them at this pivotal time of the year is key for a happy salon, happy staff, and happy clients that charge forward with success and hope into the New Year.