Do you use Instagram and Facebook to promote your business every week? What would you do if these advertising platforms were suddenly taken away from you? Have you ever worried about your Instagram account being hacked or stolen by someone else?
We all have heard horror stories of businesses that have amassed an online following and then suddenly lose control of their account to hackers and cannot get it back, no matter how hard they've tried. Sadly, due to a rise in online hacking and security breaches, this is becoming more common.
It is essential to be proactive. Take the necessary precautions now to protect yourself from hackers and prevent the worst-case scenario from happening to your business. Two-factor authentication is one of the main ways you can secure your social media accounts.
But wait, what is two-factor authentication, and why do you need it?
Two-factor authentication, also known as 2FA, is a security process that adds an extra layer of security to your social media accounts. Two-factor authentication drastically reduces the chances of fraud, page loss, or identity theft. When you have 2FA switched on, it makes it harder for a hacker to access your social media account, information and followers. Let's take Instagram, for example.
When you log into Instagram from a new device, you are required to enter your username and password. However, if you have 2FA turned on, you are also required to enter a unique code sent to your phone, typically via text message or an authentication app, to log in successfully. This way, even if a hacker manages to steal your password/login details, they still can't access your account without the second piece of information (the unique code).
If you have yet to turn on two-factor authentication, you are putting your accounts at risk every day. You might think you're safe from hackers because you have a strong and complex password, but this is far from the truth. Yes, passwords do protect your account to a certain degree, but they're far from perfect and can also be compromised through no fault of your own.  Hackers can still use a variety of intricate tactics to steal your account information, gain access to your social media pages and take full control of your accounts. Two-factor authentication helps to prevent this by requiring the unique code sent to your device to access your account, making it much more difficult for a hacker to break in.
Another benefit of using 2FA is that it can notify you if someone else is trying to log into your account.
If you receive a code without having tried to log in yourself, it's a red flag that someone else is attempting to access your account unauthorized. You can then change your password and take the necessary steps to secure your account to prevent further unauthorized access attempts.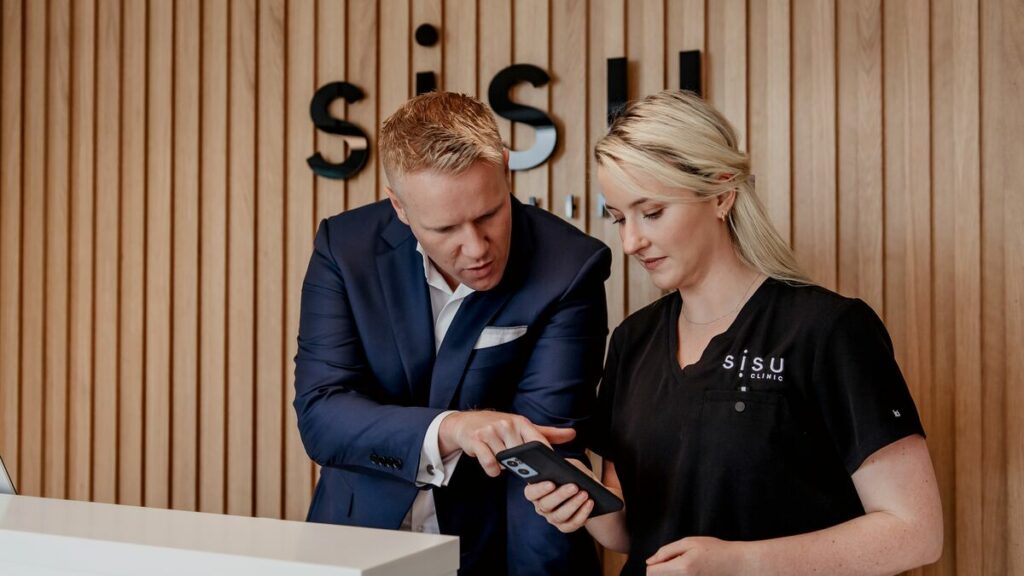 How to set up 2FA on Instagram:
Setting up two-factor authentication on Instagram is really easy. Simply go to your profile, click on the three lines in the top right corner, select "Settings," and then "Security." From there, choose "Two-Factor Authentication" and follow the prompts to enable it for your account.
How to set up 2FA on Facebook:
Log into your Facebook account and click on the arrow pointing down in the top right corner of the page. Select "Settings and Privacy" from the dropdown menu, then click "Security and Login." Scroll down until you see the "Two-Factor Authentication" option and click "Edit." Choose your preferred authentication method and follow the prompts to enable it for your account.
And that's it! It really is that simple.
With two-factor authentication enabled on your account, you can rest easy knowing that your information is much safer. But please remember to be mindful of who has access to your business accounts and never share your password or authentication code with anyone you don't trust. Unfortunately, hacking threats are even more severe and complex today. The more security-conscious every member of your team is, the harder it becomes for hackers to target them. Remember that Instagram/Facebook will never call or email you asking for your login details or 2FA codes.
So why not add that extra layer of security and take a few minutes to enable two-factor authentication on your Instagram & Facebook accounts today? Remind your staff to be mindful of scams and encourage them to enable 2FA on their accounts – it is available for both personal and business pages.

Better safe than sorry!