It's been a busy month in Phorest's Product & Development team as we launched a fantastic new email editor with a host of other updates that we're sure you will love!
Major Feature Releases
Email Editor
You now have a new email editor and template hub with a host of new features to make sending beautiful emails to your clients easier than ever before.
Phorest Go Inventory Count On Android
You can now do your Inventory Count on Android devices. Choose just the brands you want to count. Then use the camera to simplify the process – just scan the barcode and enter the count.
New Features & Enhancements
Salon Branded App
You can now request a set of marketing images for your app which are branded to your salon.
We added the option for your clients to leave our development team feedback on their booking experience. In addition to this if they leave a 5* review we prompt them to rate the app on the app store. This will help increase the visibility of your app.
For multi-site salons the site selector will now use your brand color.
Salon clients can now add their appointment directly to their devices native calendar when making a booking.
Based on feedback from your clients we have added a Frequently Asked Questions (FAQ) page to the salon branded app to assist them.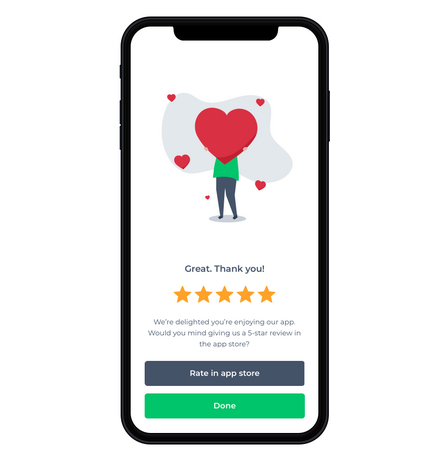 Email & SMS Marketing
We updated our Email & SMS sending to recognize duplicate contact details. Now only 1 message will be sent to an email or sms regardless of how many times it appears in your client list.
If a client has never visited any branch they will now show when you are sending a campaign from a single branch.
VAT Rate Updated For Republic Of Ireland Salons
We updated the assigned VAT rate for Republic of Ireland salons to save them time after the government reduced the standard rate of VAT.
Removed Appointment Block
We removed a setting that stopped appointments being created before 6am and after 11pm. This means you can now create appointments at any time of the day.
Bug Fixes
SMS Marketing
There was an issue with the character count for unsubscriptions in German which we have now fixed to include the 2 extra characters.
Phorest Go
Previously in a multi-location salon a staff member who had no access set in one branch would not be able to access Phorest Go. Now the staff member will be able to access Phorest Go branches that they have access to.