Phorest's new Cardless Checkout solution allows salons to offer a slick and seamless payment experience, by securely checking out clients using their stored card details, saving time at the front desk and offering a faster, more convenient way to pay for clients.
---
Why use Cardless Checkout?
Improve Customer Experience – offering the ability to pay with Cardless Checkout will improve the customer experience in the salon, saving your clients time that is normally spent at reception or waiting for a terminal to free up.
Available on Desktop or PhorestGo – staff members can easily use their PhorestGo mobile or iPad app to checkout a client in the chair or can still use the desktop if preferred.
Reduce Queues at the Front Desk – Cardless Checkout reduces the time spent at reception by clients and saves staff valuable time.
A secure way to pay, powered by Stripe – Phorest Payments are Powered by Stripe, who have the very highest security and Level 1 PCI Compliance. Your staff, nor Phorest, have access to the raw card details at any stage.
Reduce Reconciliation Issues – Cardless Checkout helps reduce the number of reconciliation issues that salons experience when cashing up at the end of the day or entering duplicate amounts into the system.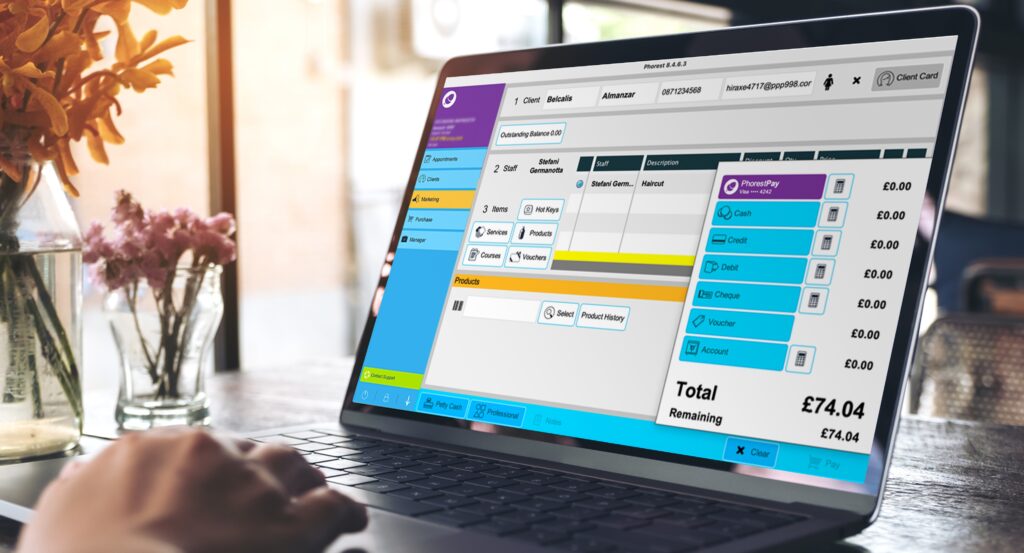 How do I use Cardless Checkout?
Stored Card payments are available on desktop and the Phorest Go app. If a client has a stored card on file, you will see an option to checkout using that stored card.
Phorest Go
On the Pay screen, if the client has a card on file, you will see an option to charge it. If there are multiple cards stored, you can select from any one of them. On each card we show the last 4 digits of the card, so your client can be sure of which one they wish to use.
Phorest Desktop
Just like Phorest Go, you can also choose to pay with a stored card on the desktop. You can use the default card on file or choose from another if your client has more than one on file.
For more information on how to use Cardless Checkout, please see the following guide: