If you have your Online Booking switched off, in your online settings section you can now enable an appointment request form on Online Booking and the Branded App!

Clients visiting Online Booking or the App will be told online booking is closed but they can add themselves to a waitlist. They'll fill in their details and Phorest will send you an email with those details, with the
subject line: Appointment request (The Client Name)
This is what the form looks like for clients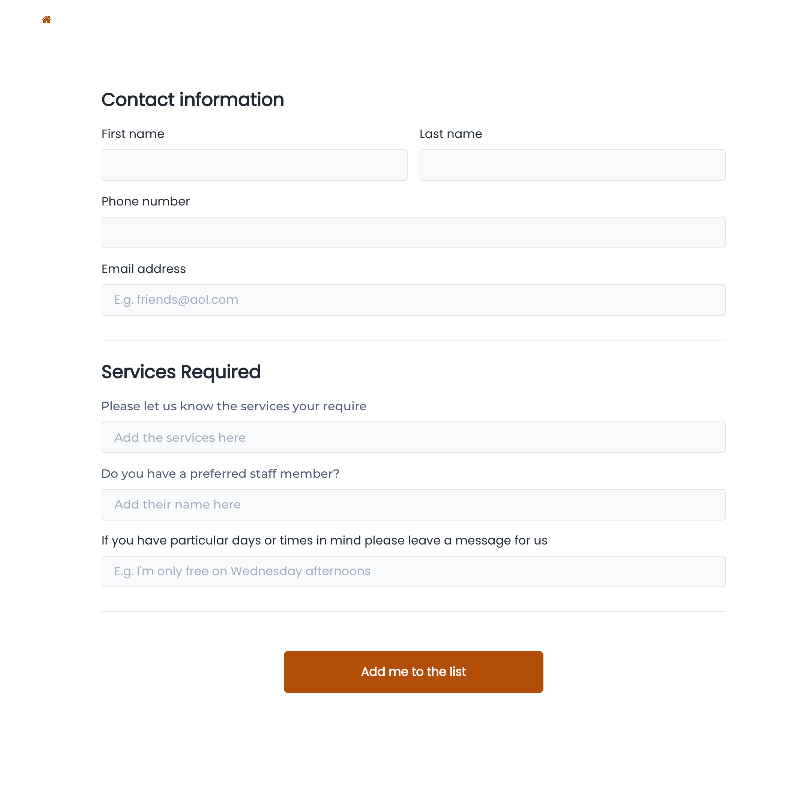 You'll then be able to go to your email, search for any emails with "Appointment request", and then contact the clients you want to book in with the details in the email.
Click here to visit our help centre and see how to set it up for your business
Please Note
This is not connected to the waitlist on the appointment screen at all, it is a temporary measure for the duration of the pandemic to help salons manage the surge of clients wanting to book in when re-opening.