From the current cost of living crisis to the aftermath of the pandemic, being a business owner in today's climate can feel unstable and frustrating. As consumers continue tightening their pockets, service-based businesses, especially those that are seen as "luxurious" like those in the salon industry, are worried about what the future looks like.
While professionals' worries are valid and understandable, all is not lost; especially not for salons. Time and time again, the people that make up our wonderful industry have overcome hardship and flourished; even in the toughest of times. It just takes a little innovation and thinking outside the box. Here is Phorest's comprehensive guide to generating more revenue as a salon management professional, with tips that can work even in the harshest economic climates.
First Things First; How is Your Salon Performing?
When asked how their salon is doing in terms of revenue generation, many business owners would reply "good" or "bad" without knowing the intricate details. I mean, that's what your accountant is for, right? While understanding the hyper-detailed ins and outs of your business isn't necessarily essential (if someone else is doing this for you), having a good overview of what's working, what's not working, and what the future looks like is so, so important for positive growth.
One of the best ways of getting a detailed insight into the state of your business is by accessing high-quality, in-depth, and flexible reports that cover all areas of your salon business. These are available on Phorest Salon Software, or can often be drawn using a third-party accountant or business consulting service. Reports like this give you a great overview of salon-specific metrics like the value of future appointments, staff performance metrics, ROI for marketing campaigns, client rebooking behavior, retail sales, and popular services, which are all important factors in relation to your business financials.
By regularly studying reports like this, and comparing them to previous months and/or years, you can accurately gauge what areas of your salon are making the most money as well as what needs to be improved. A successful salon is one that stays on top of figures and makes tweaks to how it's operating based on actual figures rather than assumptions. Understanding how to optimize profits in each section of your business is what will make your salon stand out and flourish amongst others. If your reporting or accounting software offers the feature of setting up alerts for important metrics dropping below a certain threshold (like your average ticket price or your rebooking rates) it's a really good idea to set these up. That way you can have conversations with your team early and nip these things in the bud before they snowball.
Utilizing Salon Clients to Help You Generate More Revenue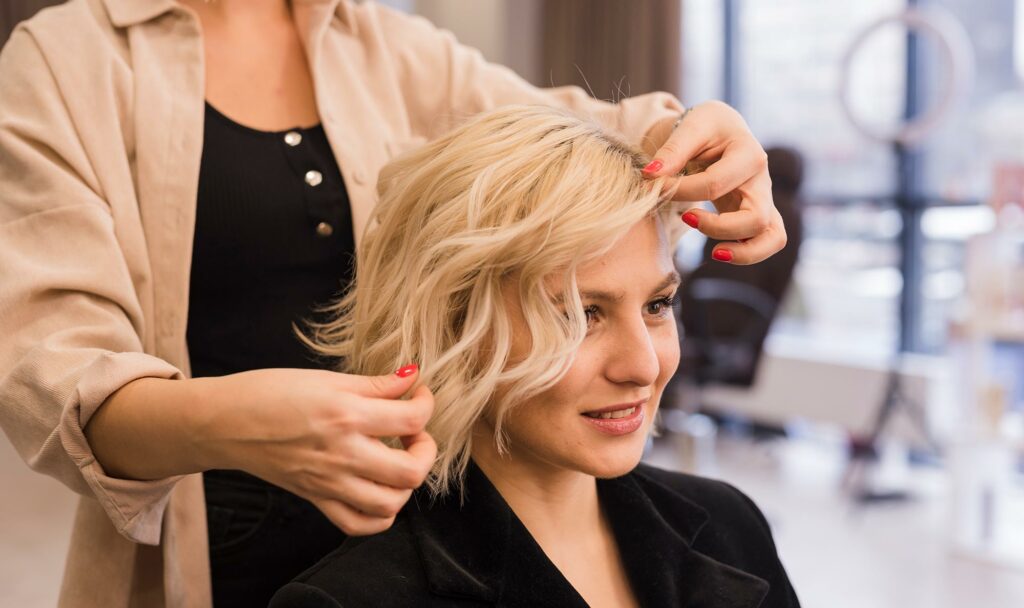 So, you've studied your reports and want to know how to increase revenue. That's where your clients come in. Loyal clients can make or break a salon business, which is why it's so important to retain high-value visitors and encourage them into the salon more often, spending more. For financial success, keep a close eye on how these repeat clients are interacting with your salon. Are they trying out new treatments occasionally, or are they coming in for the same service every time? Are you giving clients the option of spending more money by upselling retail products? The goal here is to make your business a place where your clients see value and want to spend more money.
Ways of Achieving This Include:
Making Appointment Booking & Checking-Out Seamless
Opening a Salon-Specific Loyalty Program
Using Client Feedback in Your Marketing
Providing Valuable and Relevant Marketing Material
Making Appointment Booking & Check-Out Simple
Clients don't want to wait around on the phone when trying to book an appointment. In research conducted by Phorest, clients across the world said that Online Booking was their preferred method of making appointments as it was quick, easy, and straightforward. By implementing an Online Salon Booking system on your website or social media, or alternatively, offering a salon app, not only are you making it easier for clients to schedule appointments, but you're also keeping your business open 24/7 for bookings, meaning you're making money even when you're closed! With one-third of salon appointment bookings being made outside of business hours, it's a no-brainer for both revenue generation and client satisfaction. 
Similar to this, clients on busy schedules find that having to queue at the front desk to be checked in or to pay out an appointment is time-consuming, boring, and frustrating. Streamline your check-in system with a portable, "from the chair" check-in app (like PhorestGo) and make the payout process quicker by allowing clients to pay using their stored card on your salon software for that Uber-like experience. Alternatively, a client-specific check-in and check-out management app like PhorestGuest allows the client to do all this admin themselves, simplifying it for you and speeding it up for them. By integrating all of these features in one salon computer software, you can ensure a simpler process for you and your team.
While the process of speeding things up for your clients may not instantly increase revenue, what you're doing here is establishing your salon as one that values its clients' time and operates in a modern, professional manner. This ease of service offers clients a top-level salon experience and works to indirectly influence clients to rebook more often, increasing retention and, in turn, profits.
Another element of booking that can improve your revenue potential at checkout is taking up-front deposits. By taking deposits at the time of booking, not only do you protect yourself from losing revenue due to no-shows (a 60% decrease in no-shows to be exact), our research has also found that clients who have paid a deposit are more likely to add retail products to their bill at checkout, as they feel they are paying less for their services (having paid the deposit on a previous date).
Open an Industry-Specific Salon Loyalty Program
Introducing a loyalty program may seem counterintuitive when it comes to generating revenue, but our research shows a totally different story. In fact, salons that implemented Phorest's Treatcard, the largest salon loyalty program out there, had 27% of clients who were rewarded with "treats" (complimentary services) come back in the future to avail of the same service at full price. Let us explain how.
As previously mentioned, loyal clients are the greatest revenue-generating opportunity your salon has. Having a loyalty program gives these guests an extra reason to keep coming back to your salon, spending more long-term. That being said, many businesses are hesitant to implement a loyalty program as they feel that rewarding clients with a complimentary service once they've spent over a certain amount could devalue the service, or make the salon lose out on money that the customer would have paid for their usual service.
This is a valid concern but can be avoided completely with an industry-specific loyalty program. By only implementing a program that is fully customizable, and only offering specific "treats" to specific clients who have spent over a specific amount of money, you can safeguard your revenue and make sure you never miss out – introducing them to new services or products they don't normally pay for, in the view that over a quarter will come back to pay full price for those services they tried as a treat. Alongside the money-making benefits we've mentioned, genuinely saying "thanks" in the form of complimentary service is a way of making your clients know that you genuinely appreciate them and giving that oh-so-lovely warm and fuzzy feeling whenever they visit your salon.
To promote revenue-driving activity among your clients, you can offer extra loyalty points for things like referring a new customer, writing you an online review, or purchasing products that give you the highest markup on your purchase price.
Using Client Feedback in Your Marketing
Collecting feedback from your customers is great business practice. Negative reviews can show you areas to work on, but positive reviews are a goldmine for attracting new clients and generating more profit. Tools like our Online Reputation Manager can help you gather that negative feedback privately, while simultaneously prompting 4 and 5-star reviewers to post their reviews on Google or Facebook. Our research shows that 26% of people look at online reviews when looking for a new salon or spa, so getting your current clients to put in a good word for you in your online reviews is free marketing! You can also take snippets from your positive feedback to post on your own social media feeds with your clients' permission.
Send Marketing Material That Genuinely Adds Value
You may notice a pattern here- everything related to clients helping you make money comes back to adding value! And it makes sense, too. We're not here to help you scam your clients into paying more for services or buying things they don't need in the salon. The only way of getting clients to spend more money in the salon and keep them coming back is by adding genuine value to your services and enhancing their experience while they're visiting the salon.
Sending hyper-targeted marketing material that really speaks to your salon clients on a personal level can help with boosting client retention and encouraging higher spending in the salon. Rather than sending large-scale, generic marketing campaigns, opt instead for smaller, more specific campaigns that you know will stand out to a set group of clients.
For example, if you've just partnered with a new, blonde-only hair product range, segment your clients by hair color or past services and send the campaign promoting your new products only to the blondies in your books. Similarly, if you'd like to shout about a mid-week deal that you're promoting, segmenting your clients based on age or occupation will allow you to target those who don't work 9-5 jobs and, therefore, can actually avail of the offer during the times it's available. Want to encourage some lapsing clients back into the salon? Create a special offer and market it by segmenting your audience based on their past booking behavior and date of last visit.
When you establish your salon as a business that only offers high-quality, relevant marketing material, your clients will see the value in your services and make a conscious effort to read your salon marketing emails and/or SMS, rather than hitting "delete" without opening. This, in turn, attracts your clients back into the salon, spending more, while simultaneously boosting marketing ROI, which means lower overall marketing costs. It's a win-win for everyone involved!
And if you really want to make sure your marketing lands, test out different channels. Our research shows most salons only have email addresses on file for 30% of clients, but phone numbers for almost 100%. And open rates are significantly higher for SMS than for emails. If you really want to see a return on your marketing efforts, SMS could be the way to go.
Create New Revenue Streams to Safeguard Your Salon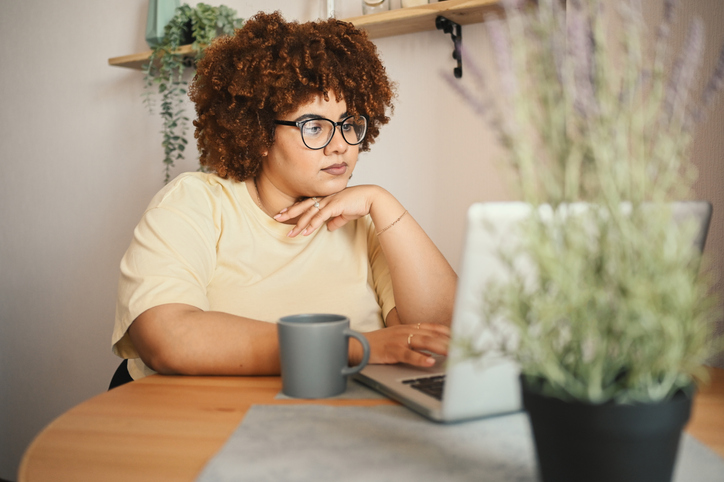 While it's important to focus on adding value to your services for existing clients, another great way of making more money is by creating new salon revenue streams. In today's constantly changing economic landscape, ensuring that you're not limiting yourself to only making money while your business is open is a must to safeguard your profits and encourage professional growth. The salon industry has plenty of opportunities to generate revenue by offering online services, with the most beneficial including opening an online store and offering video consultations. Let's explore how both of these new revenue streams could benefit your salon business:
Online Stores & Gift Card Sales
As more and more people choose the internet as their shopping destination of choice, salons that don't offer an online store are missing out big-time. Opening an online store is a fantastic way of giving clients and non-clients alike the option to purchase their favorite products and salon gift cards directly from you. Unlike in-person services, which can only happen during your business' opening hours, your online store is open 24/7, making money even when your salon is closed.
The benefits of an online store go far beyond money, too, as they can help you grow your online presence, build your brand, push gift card sales in a more organic manner, shift slow-moving retail stock, and safeguard your revenue in the event of an unexpected salon closure. While it may seem overwhelming to compete with other stores online, local salons have the unique advantage of quicker delivery times, local in-store pick-up services, and direct contact with clients, meaning existing clients and locals alike are more likely to choose your business to purchase from.
When you choose an online store that syncs directly to your salon software, you can bypass the need for lengthy inventory uploads and manage stock with ease through integrated reporting, meaning all that's left to do is package and process orders for your excited customers. For a feature that's quite simple to set up and easy to manage, the monetary rewards of selling products and gift cards online are endless for your salon business.
Remote Video Consultations
Video consultations allow you to meet with clients remotely, freeing up physical space in your salon and allowing you to provide your services from anywhere in the world. From pre-service client vetting consultations to online masterclasses, opening video consultations as a service is a fantastic way of generating revenue from beyond the salon floor and safeguarding your business in the event of an unexpected closure.
Think of all the time that you normally spend on shorter consultation services during the week, and now compare that to the money you could make if that time could be freed up to be spent on a larger in-salon service. Video consultations make this possible. When video consultations are available with full integration into your salon software system (like they are on Phorest!), you can log in and chat with clients in a safe and secure online environment while simultaneously accepting payments, taking notes, and offering that five-star service that you always do; remotely. Another major benefit of video consultations is that clients can avail of the service on their own schedule, without having to leave the comfort of their homes. It's a no-brainer in an industry that values peace, self-care, and doing things in an innovative manner!
Encouraging Your Salon Team to Become Confident Salespeople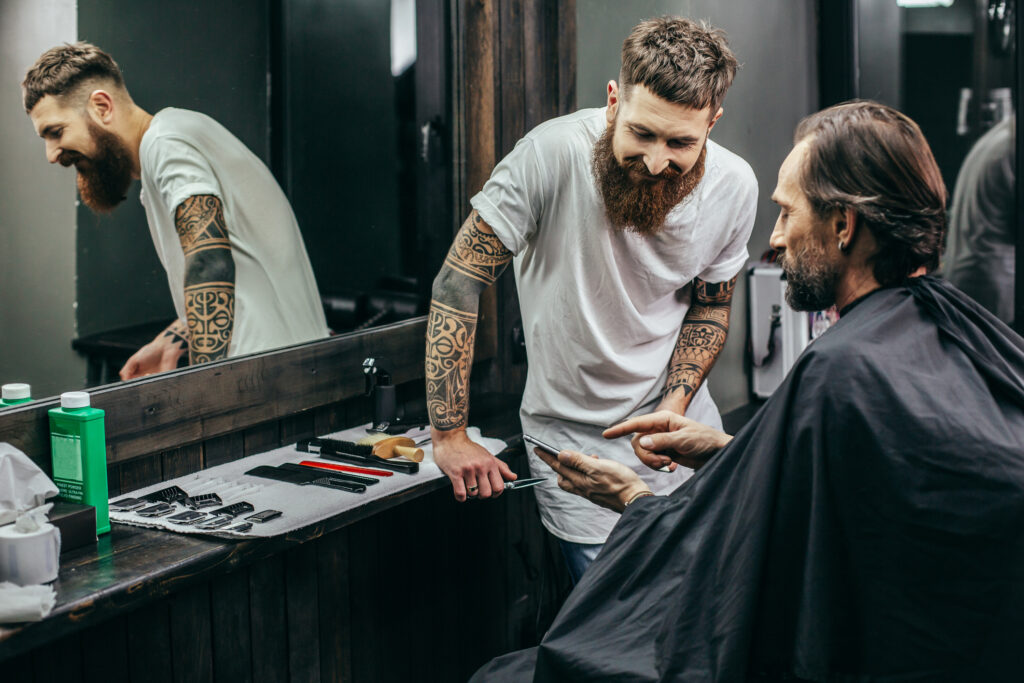 How are your staff performing when it comes to revenue generation? Oftentimes, staff feel intimidated by the thought of platforming retail products, add-on services, or in-salon rebooking to clients, fearing it might make them seem pushy and scare off clients for good. Thankfully, this isn't the case! In research conducted by Phorest, 40% of clients said they would like to rebook their next appointment while at the salon, and 38% said they would rather buy retail products directly from their salon than a high street store, pharmacy, or beauty store. For many consumers, the only thing that seems to be stopping them from doing this is the lack of opportunity given to them to avail of these services while they're in the salon. Your staff can change this for the better.
Empower Your Team With Education
One of the main reasons that staff feel awkward upselling in the salon is that they don't have the right resources to do so. They're intimidated by the thought of selling something, and terrified of rejection or annoyance on the side of the customer. By investing in education for your team that teaches them how to conduct sales professionally, you can empower them to become the sales superstars you know they could be.
Like anything else in the salon, learning how to sell effectively is a skill that can only improve with proper training, experience, and practice. If you want to help your team become confident salespeople, allow them to spend time educating themselves and developing the skills that will help them thrive. Encourage them to attend salon summits and/or conferences to network and introduce them to educational resources like courses, online trainings, blogs, and podcasts that could help. Even just learning the best language to use while selling a product or service can make all the difference in your team's in-salon confidence and success.
Incentivize Revenue Generation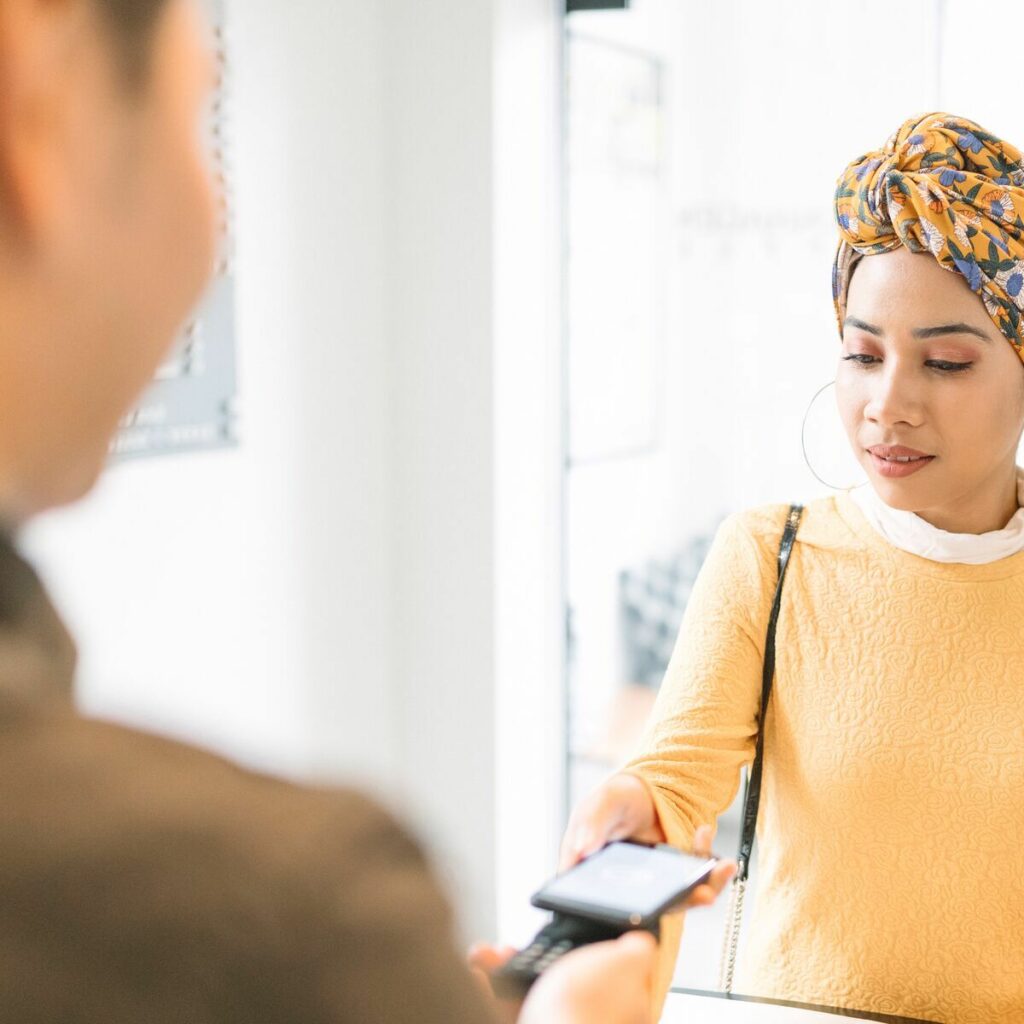 If you're serious about encouraging your team to rebook clients and upsell products, establishing a generous commission structure and creating a little healthy competition in the salon can be a fantastic way of doing so. After studying your salon reports, identify what products or services could do with an extra push and add commission via your salon software. Phorest allows commission to be added based on individual products, brands, product lines, product types, and more, so there are countless ways of organizing this, tweaking it, and being flexible with it.
Better yet, assign individual targets via your software's Staff Goals feature and add extra rewards to those who exceed their targets; such as an extra day of annual leave or a gift card for a local business. Doing this will raise extra cash for your salon and encourage clients to spend more, while also giving team members good reason to achieve more. Having targets to hit, that offer great rewards, creates a fun, competitive environment in the salon, and shows your team that you genuinely care about their success.
Building a Revenue-Generation Model That Stands the Test of Time
Being a business owner is challenging at the best of times, especially when things like the cost of living, client spending behaviors, and the future of many businesses feel so uncertain.
That being said, the salon industry is full to the brim of the most resilient, innovative, and successful professionals out there. If anyone is going to show the world how to thrive amidst the chaos; it's you. Here's to generating more revenue for salon businesses across the world, providing a top-class service, and growing our businesses while doing so.