Online Booking
Your salon's 24/7 receptionist
Because 50% of online bookings happen outside of business hours. Phorest will add your online booking function to your salon website and social channels for you, so you can let your appointments roll in even when you're catching up on your beauty sleep.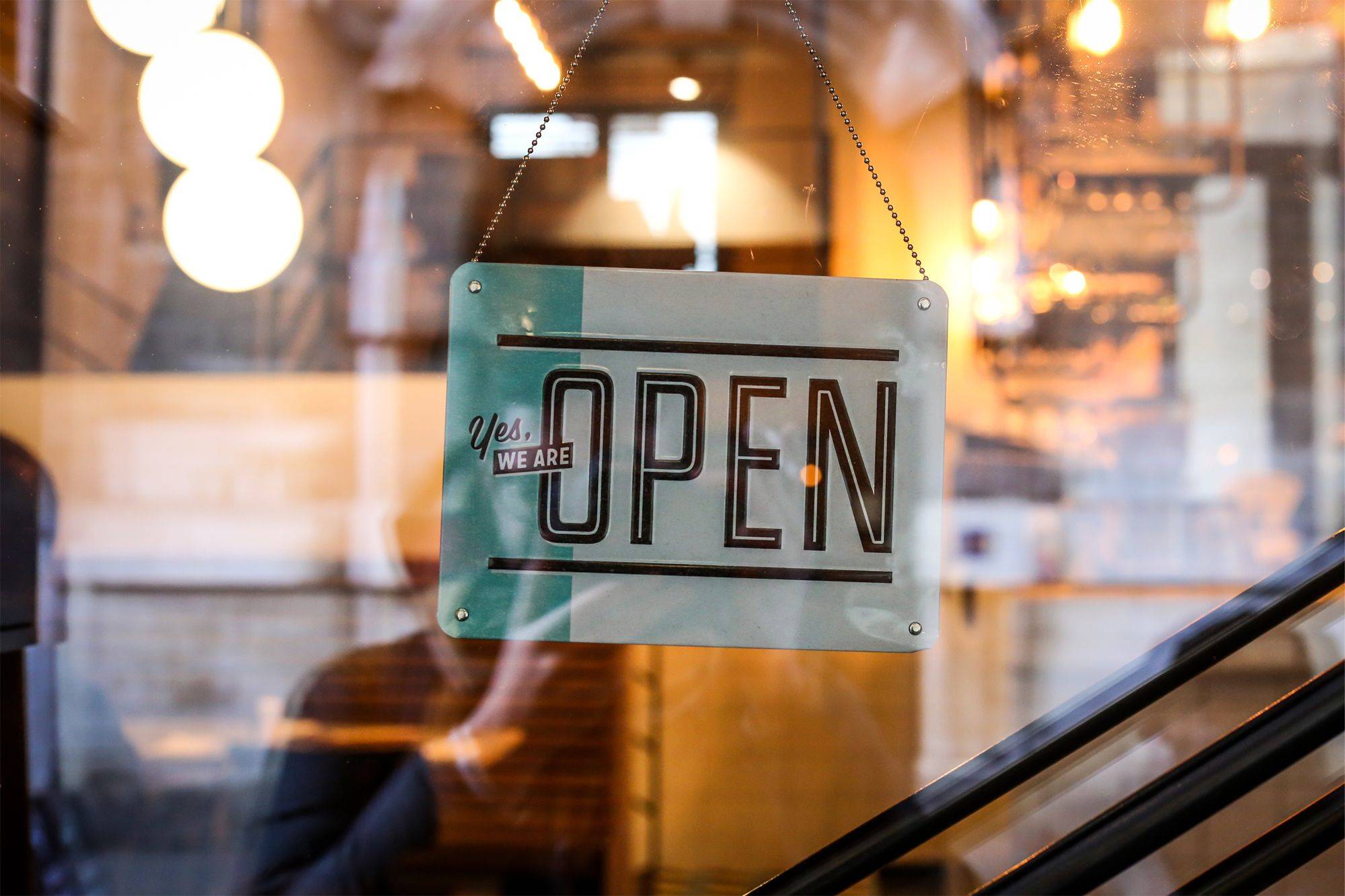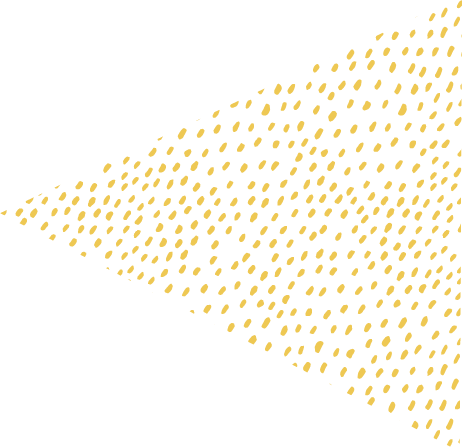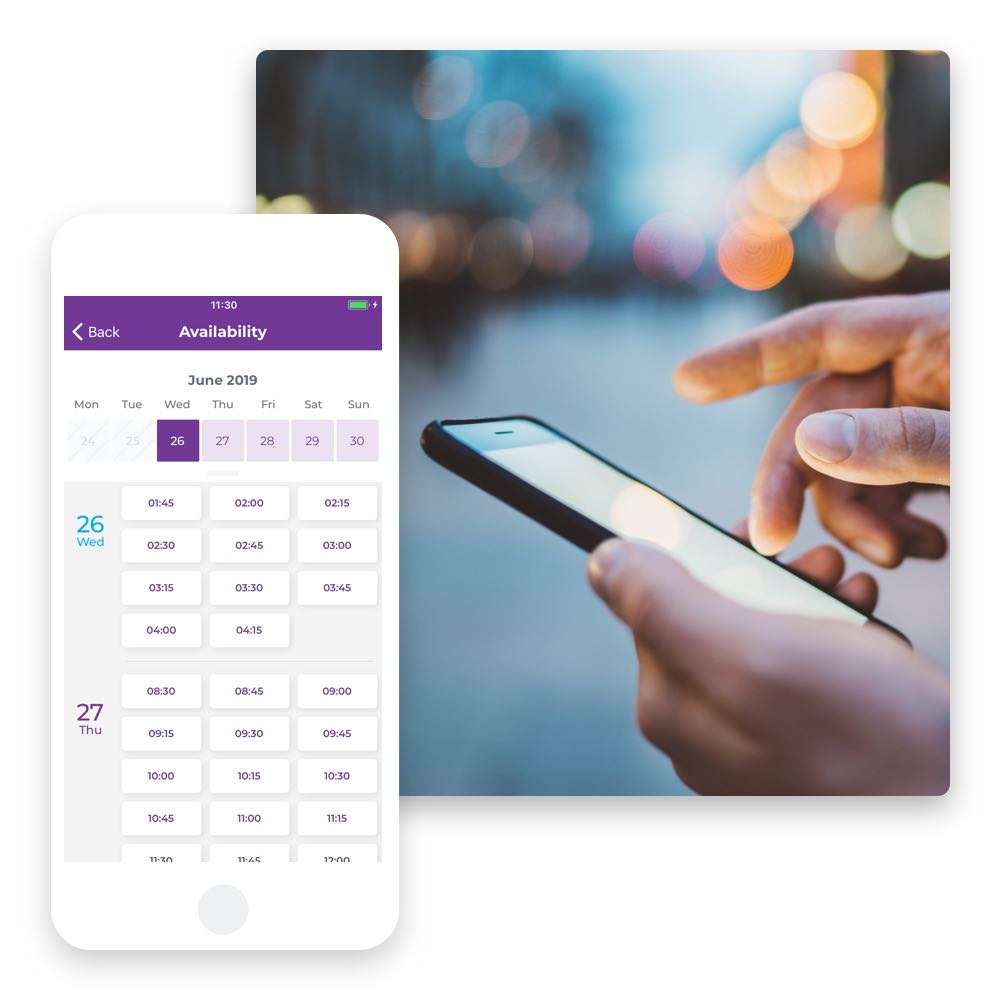 Increase Your Bookings & Revenue
Let your clients book on their time
Busy clients demand flexible booking options. Don't let them leave it too late by offering online booking for your salon, available 24/7.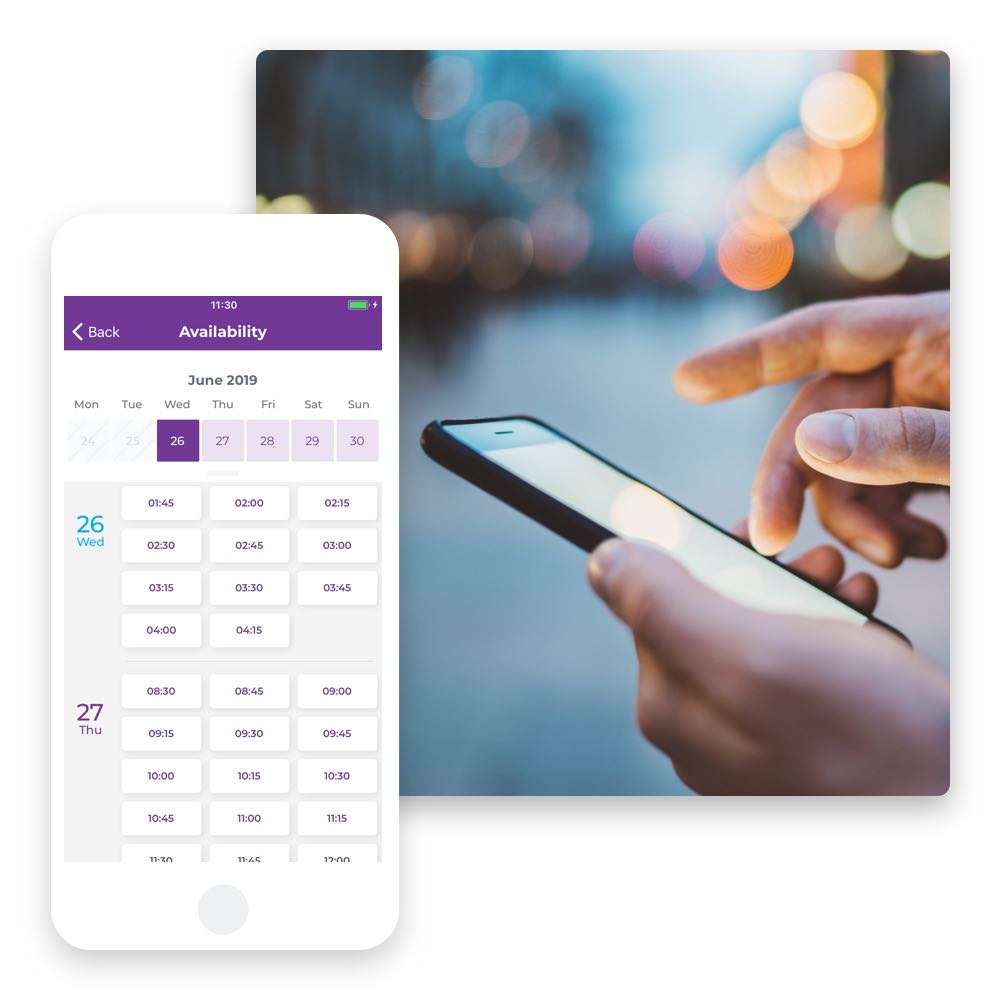 Bookings From Website, Facebook & More
Let the bookings roll in from multiple sources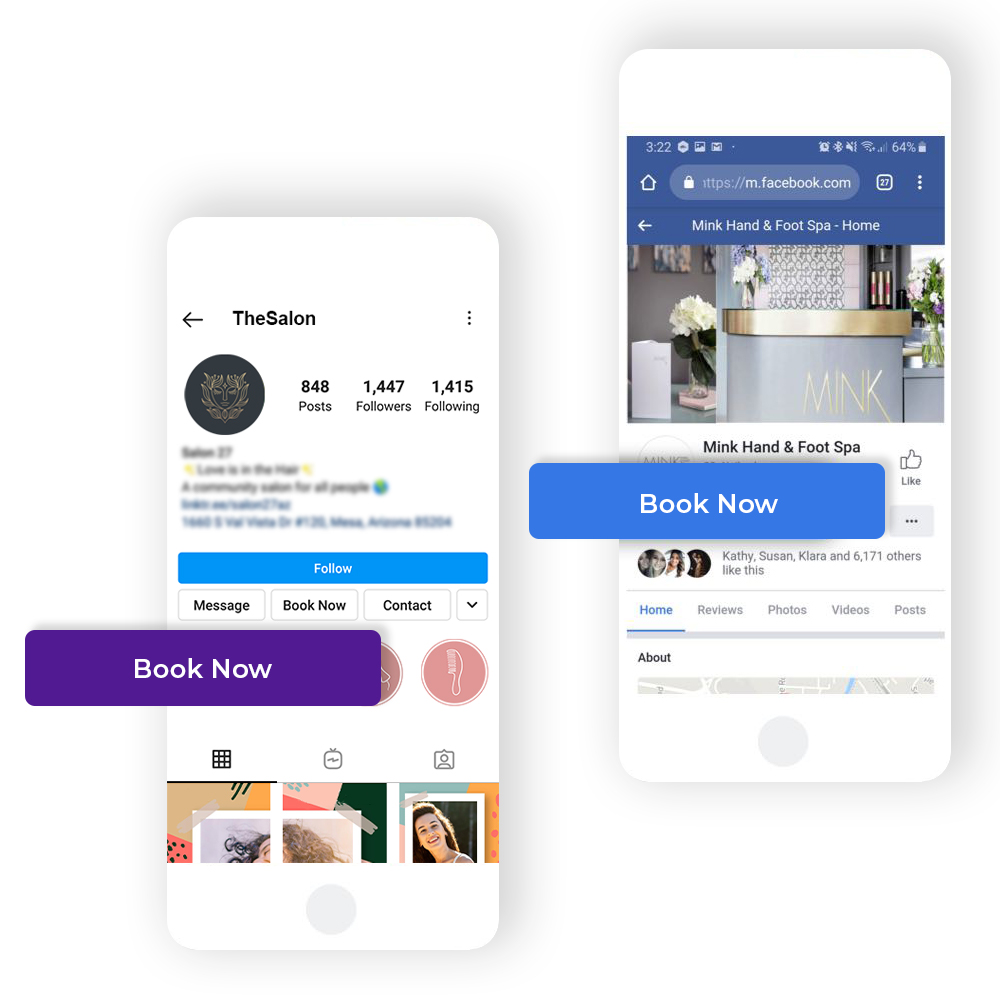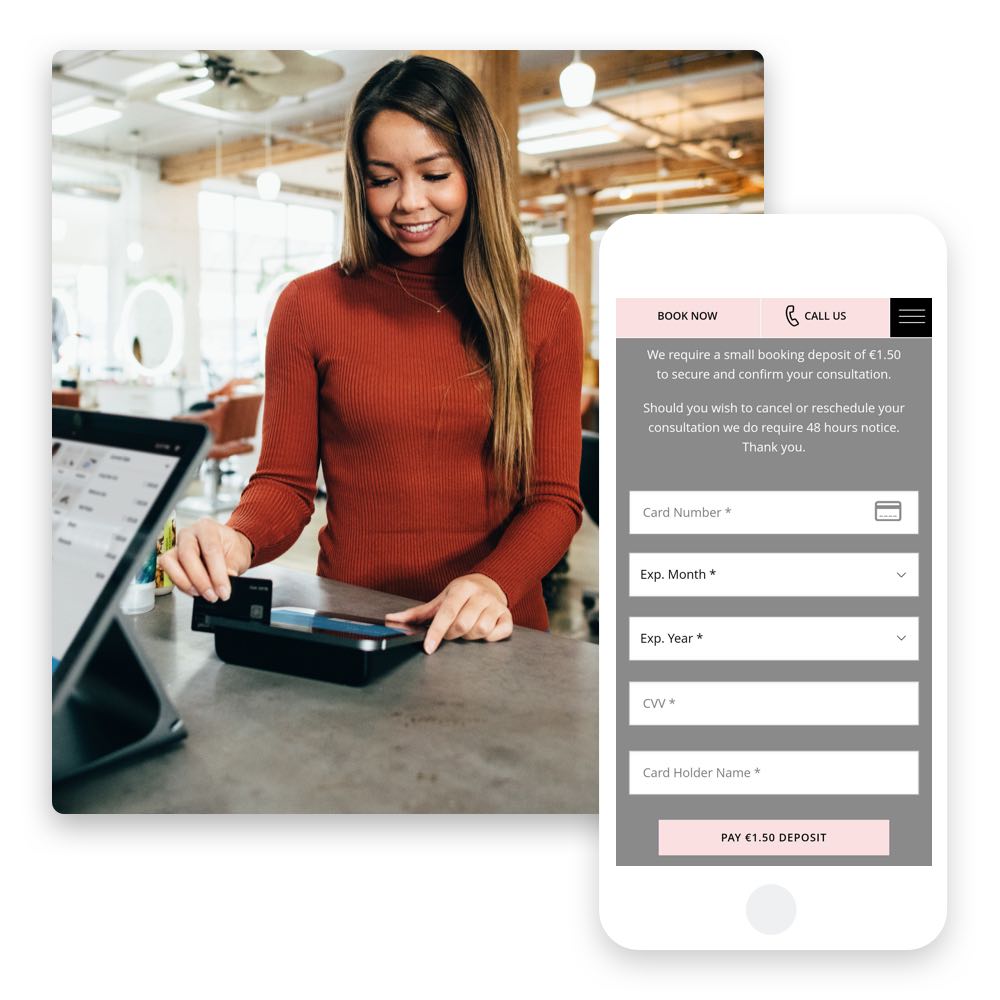 Reduce No-Shows by 99%
Never have an empty chair again
Online bookings are secured with credit card, so clients are more committed to showing up.
You also have the option to process a no-show charge, which has been proven to reduce no-shows by a whopping 99%!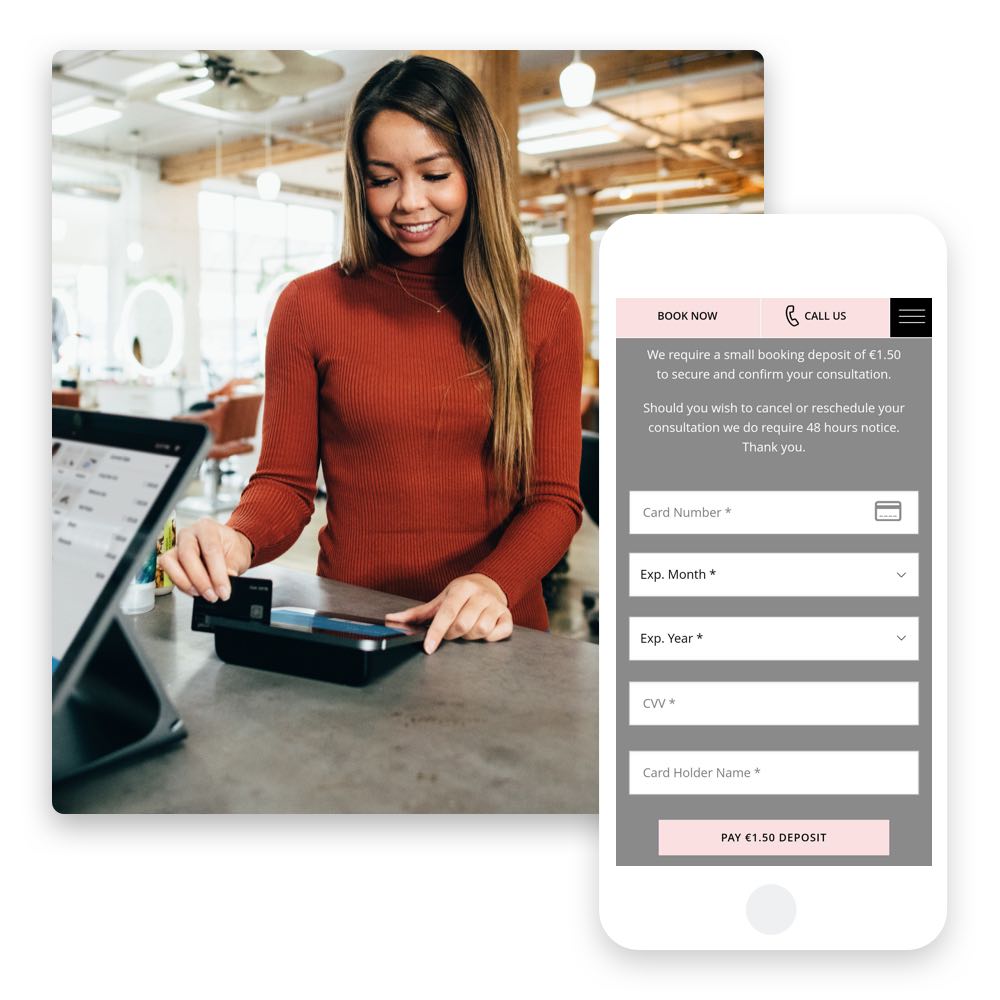 An Extra Member of Staff You Don't Have to Pay!
Save an average of 5-7 hours per week in admin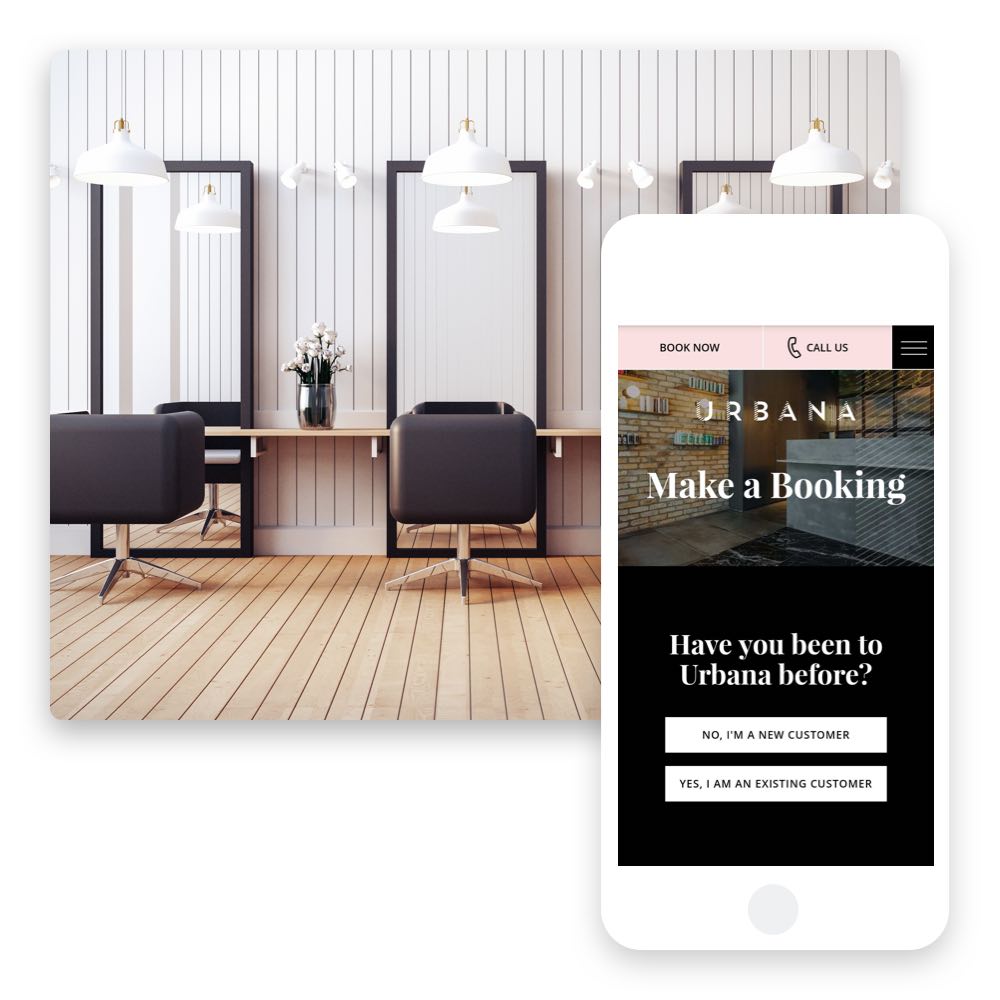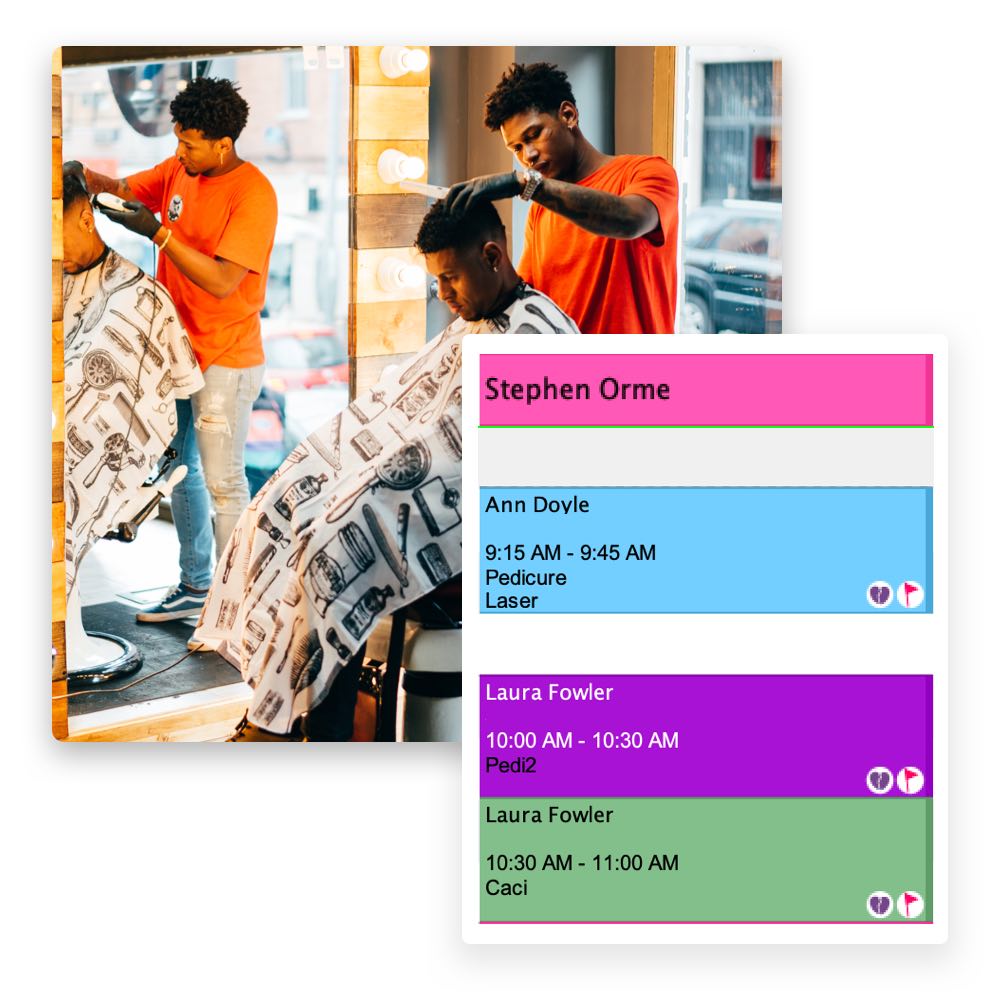 Complete Control
No surprises or late cancellations
Keep control by choosing your minimum notice and which staff members and services can be booked online. Include staff breaks so stylists and therapists are only booked when they're available.
Give clients notice of necessary patch tests before their appointment.
Link services with the qualified staff, rooms and/or equipment so the right people, time and tools are available.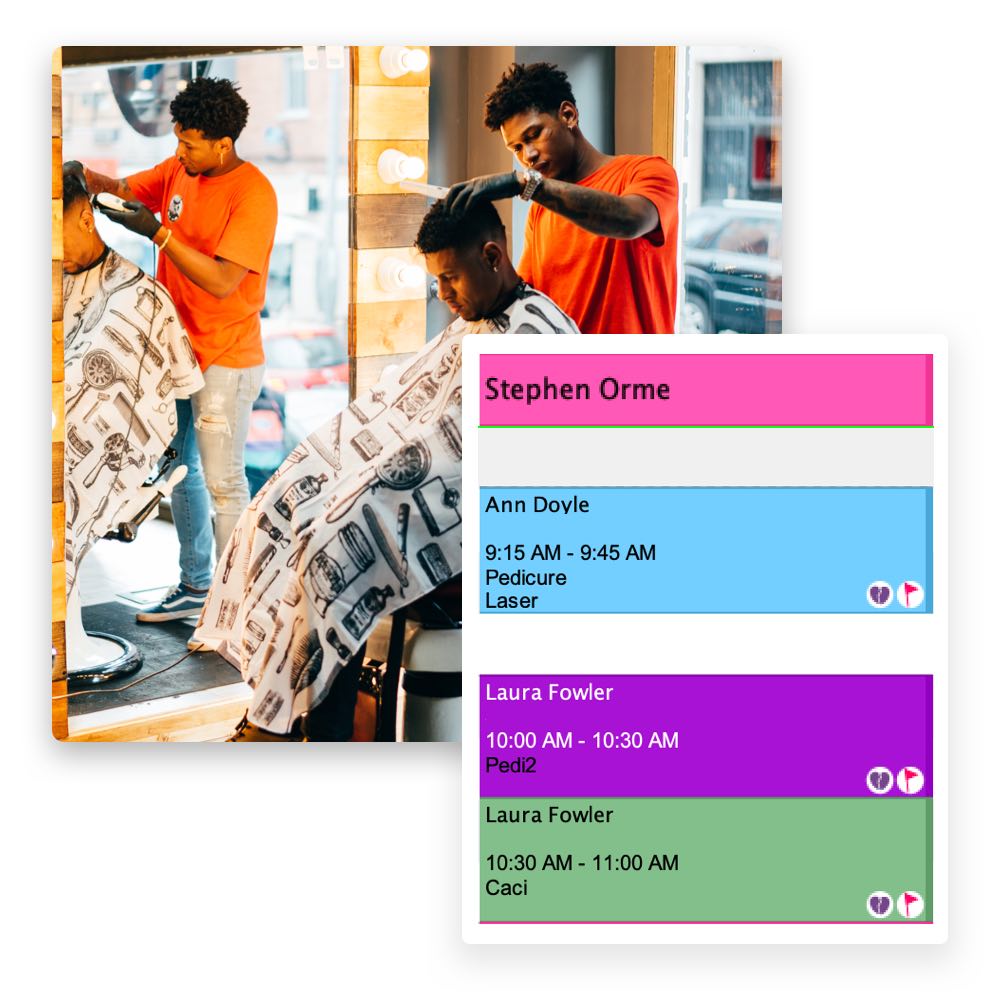 Machine Optimized Scheduling
Make the most of all your time slots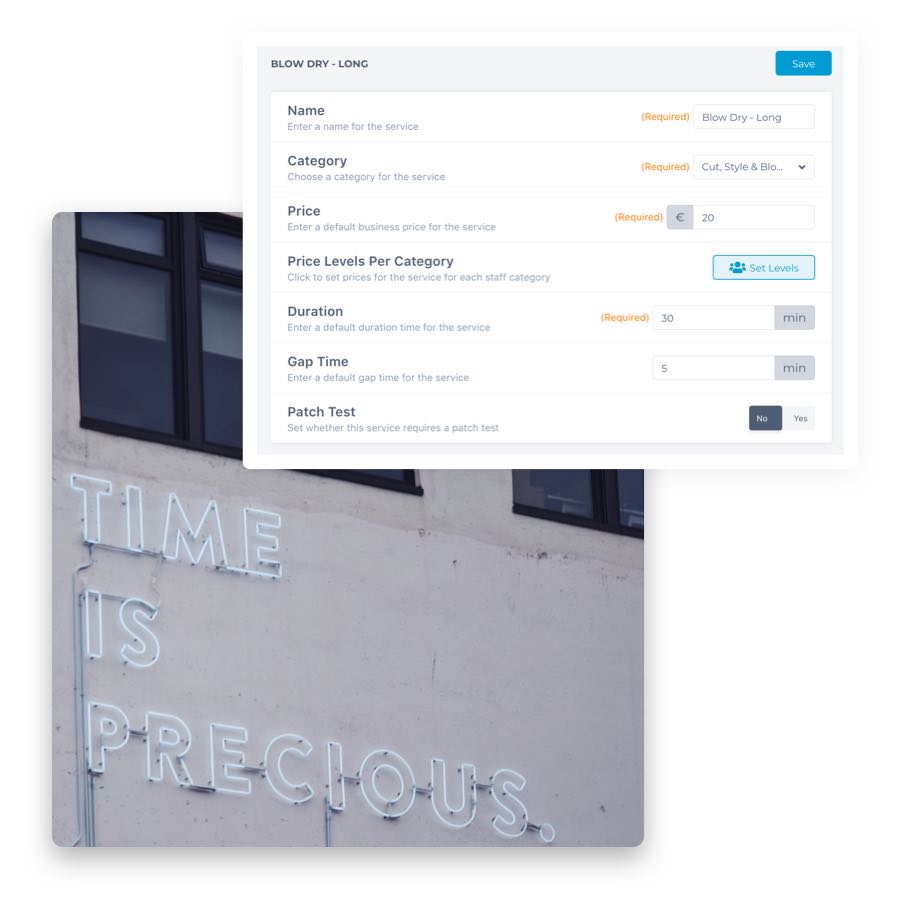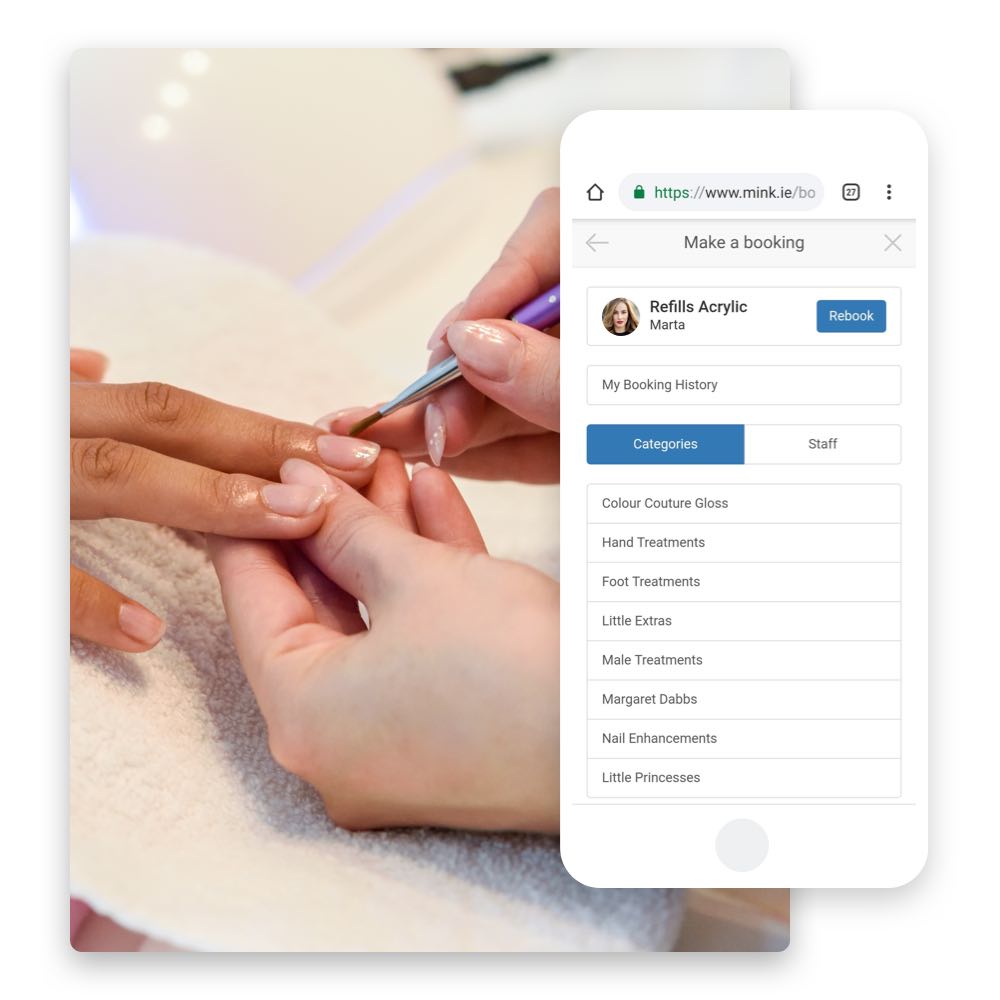 Branded Salon Booking App
Make it even easier for your clients to book
We'll build you your very own salon-branded app to make it even easier for your clients to book, rebook and manage their appointments online.
App bookings are also secured with credit card so no-shows are reduced by 99%.
Salon Booking App Features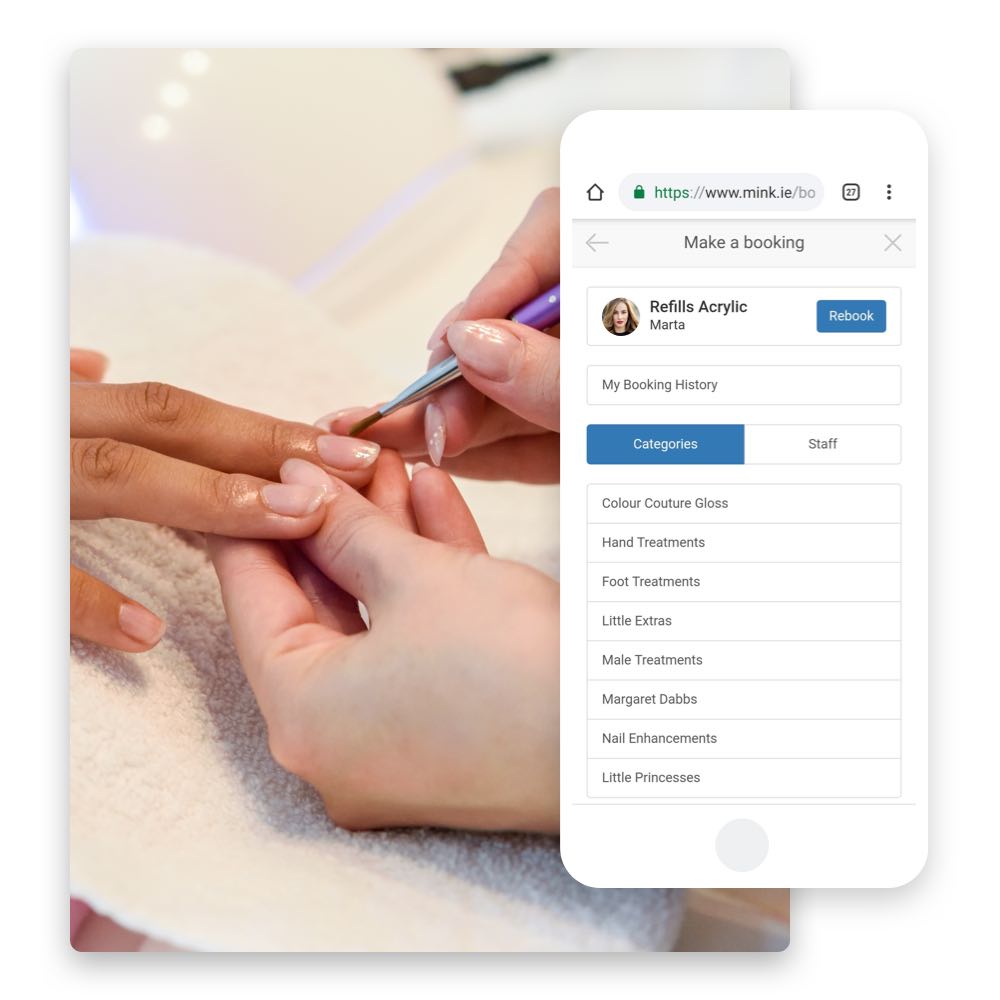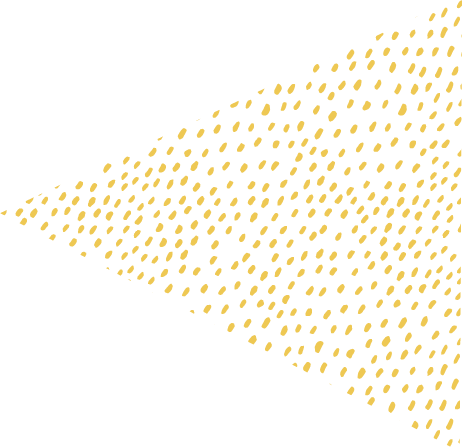 Belinda Merlino, Owner
The Skin Clinic, Concord NSW, Australia
"We spend less time on the phone and more time with our guests thanks to online booking. Our clients can book through multiple platforms – Facebook, website and app, which has significantly decreased our phone traffic while increasing bookings."
Sara Bingham, Owner
Sassy's Beauty Salon, Wolverhampton, UK
"I got 65 bookings since 6pm yesterday – I actually can't believe it! I love it and so do my clients – you need to get this!"
George Nikollaj, Owner
6 Salon, MI, USA
"Everybody calling the front desk, keeping the receptionist busy on the phone was one of those things I wanted to alleviate. Phorest lets clients get online and book an appointment, instead of calling and being put on hold."