Credit Card & Payment Processor for Salons & Spas
Transactionless payments & online gift cards
Sell gift cards online, take painless payments from anywhere in your salon and get a unique memberships option for maximum recurring revenue.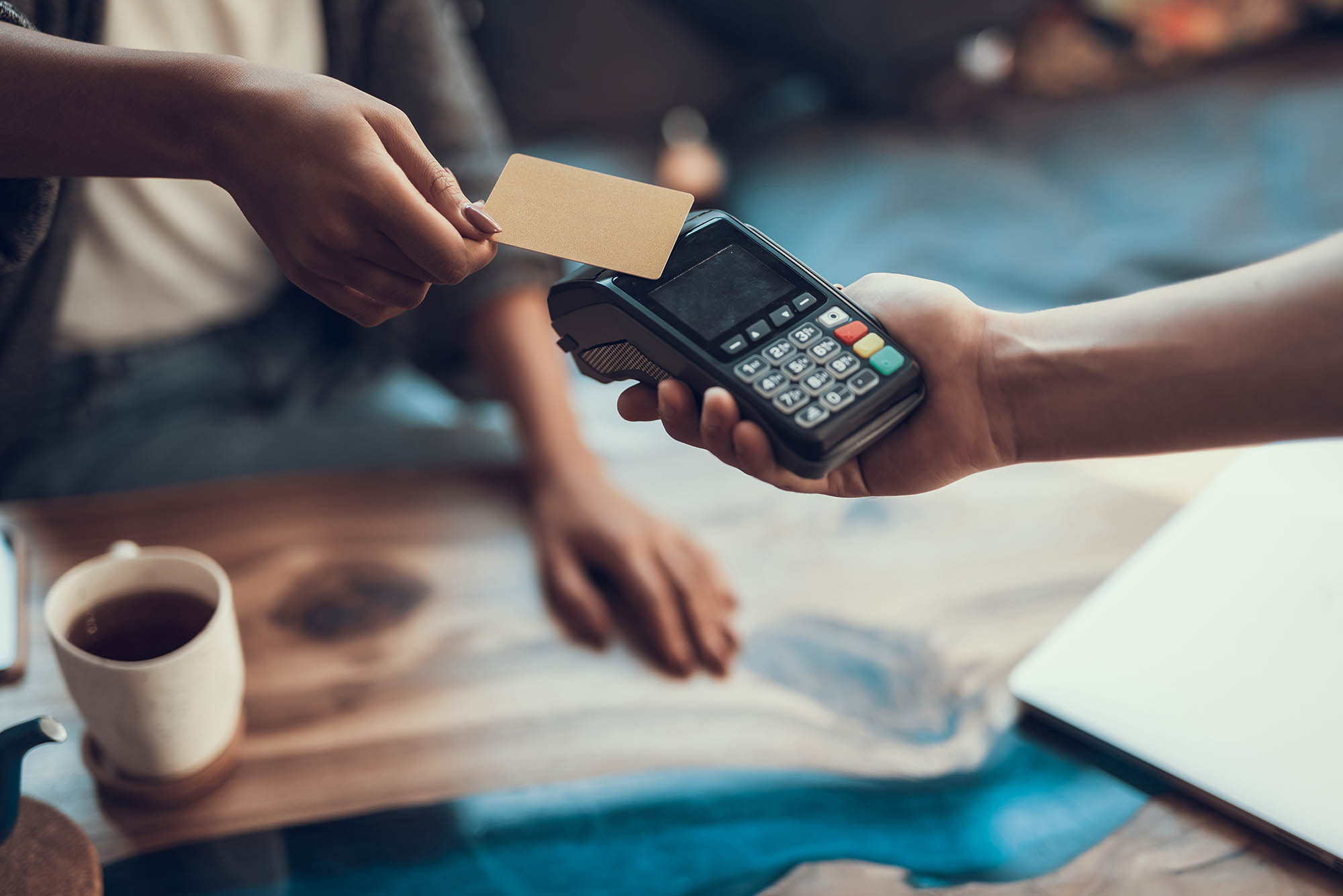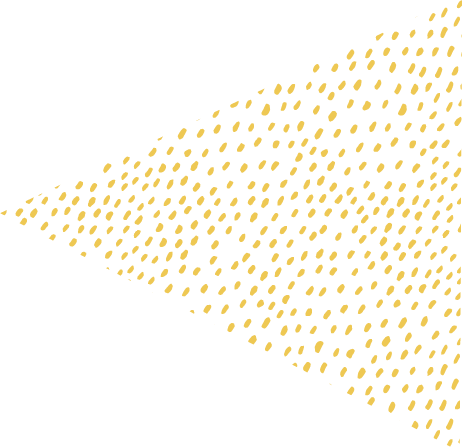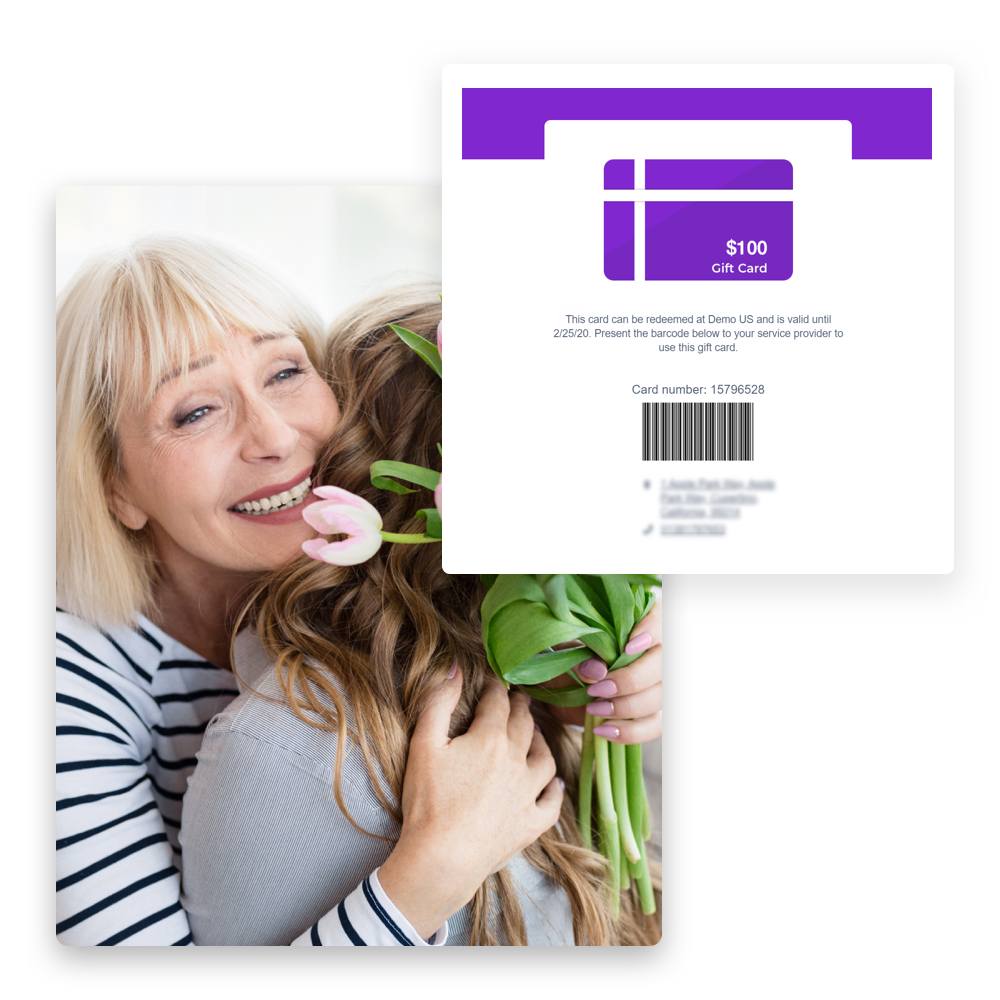 Sell gift cards online, even when you're closed
24/7 revenue
Switch on your online gift cards to keep revenue coming in to your salon even when the doors are closed. Campaign special offers, promotions and new treatments to your clients through the marketing suite and smart link directly from emails and SMS messages, making it even easier for your customers to spend with you 24/7.
Sell gift cards online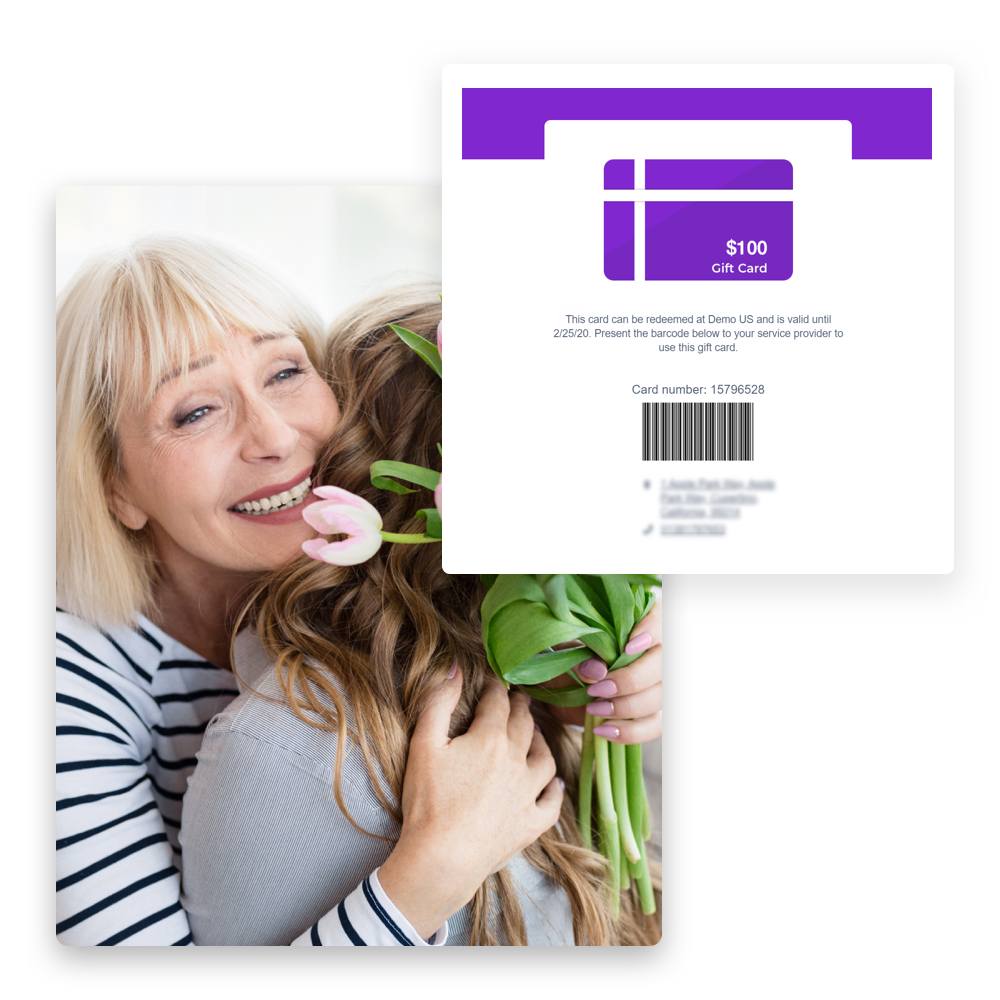 Accept debit & credit card payments
with PhorestPay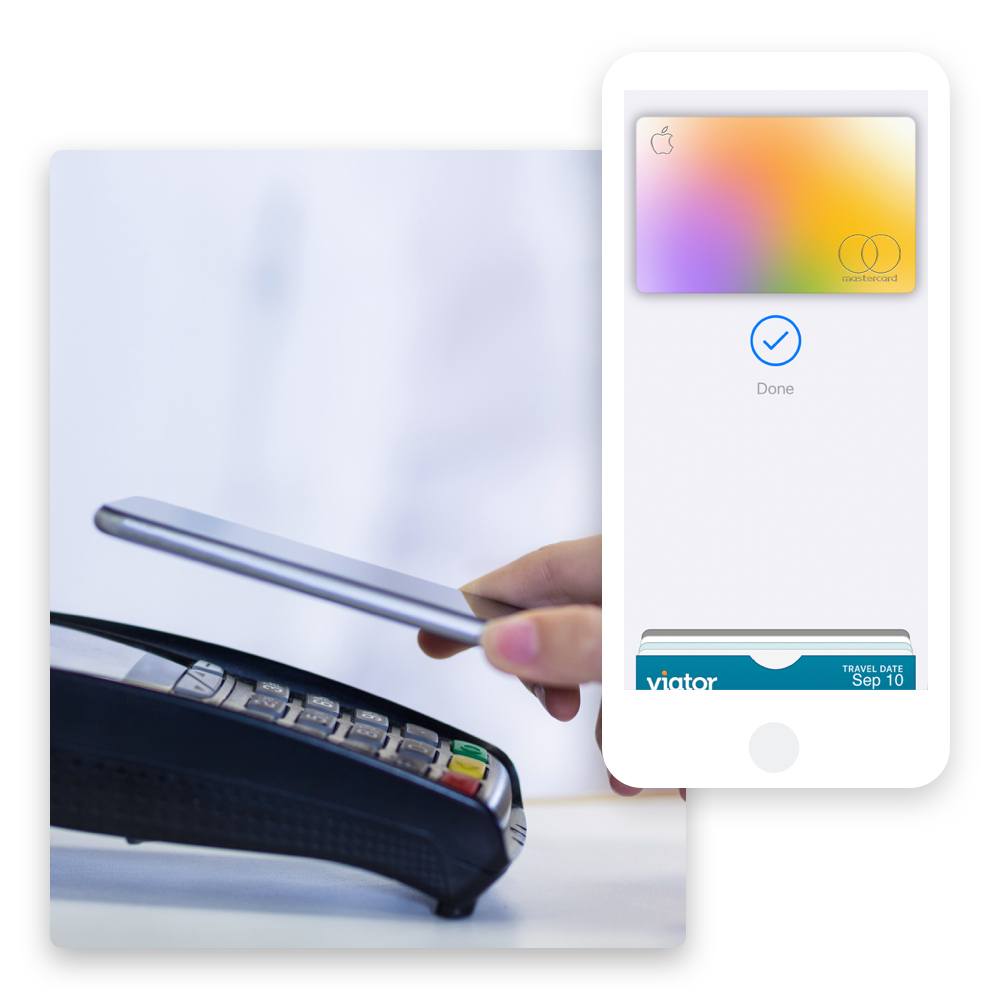 Take deposits and payments over the phone
with manual card entry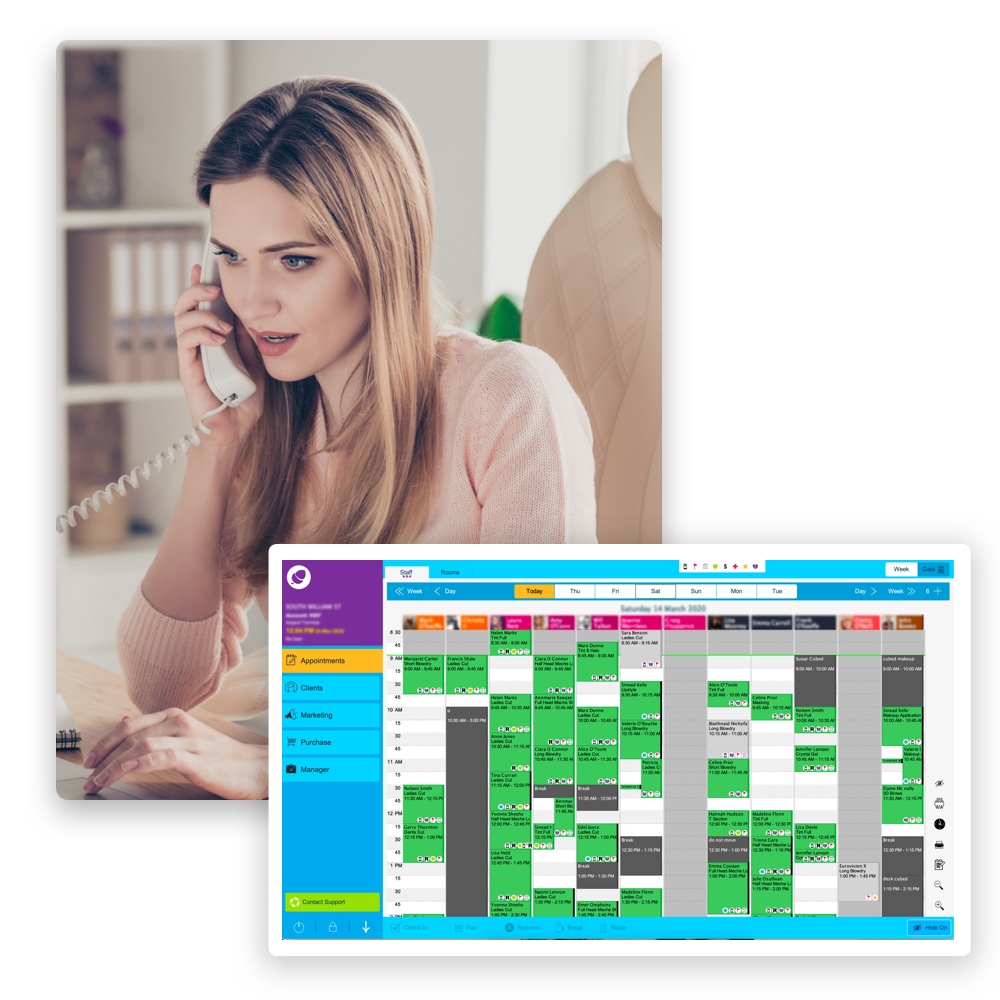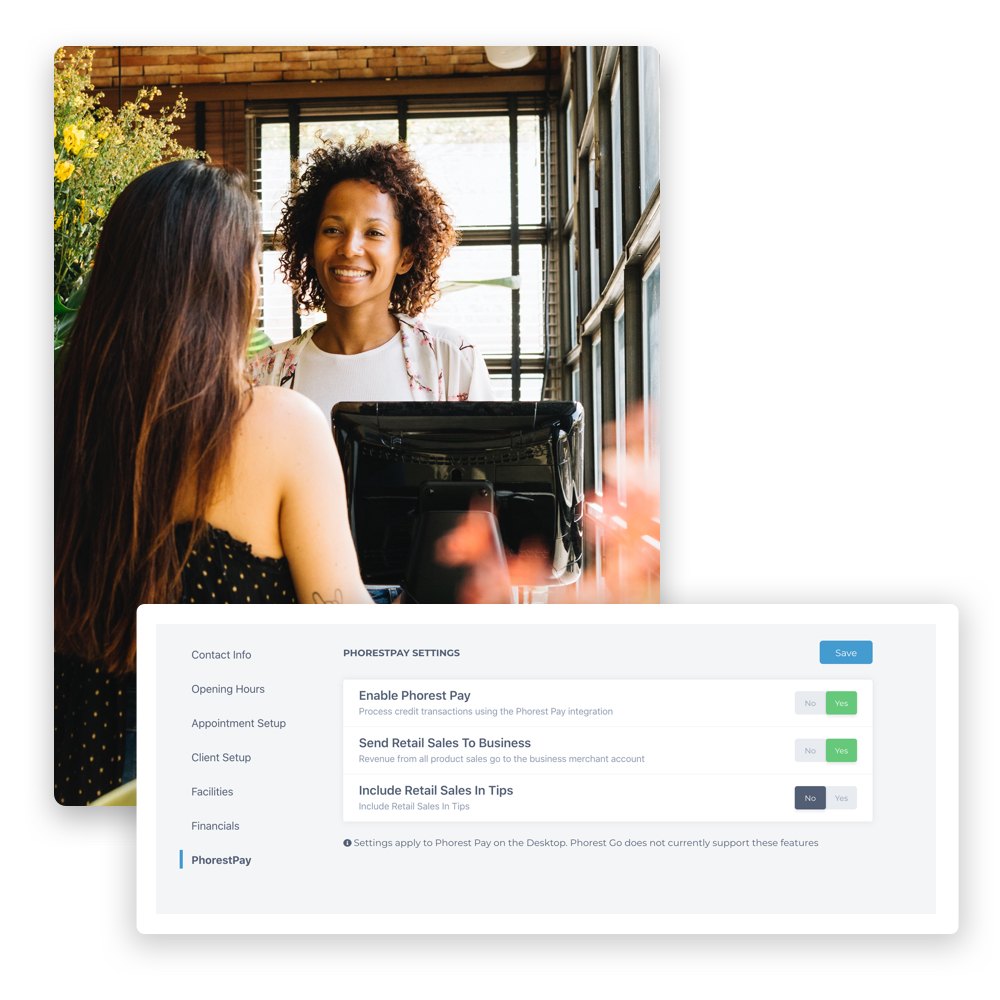 Simple tip prompts
Option to exclude retail
Most of your customers probably don't expect to tip on retail, so you can specify if tip percentages are applied to retail and service, or just services.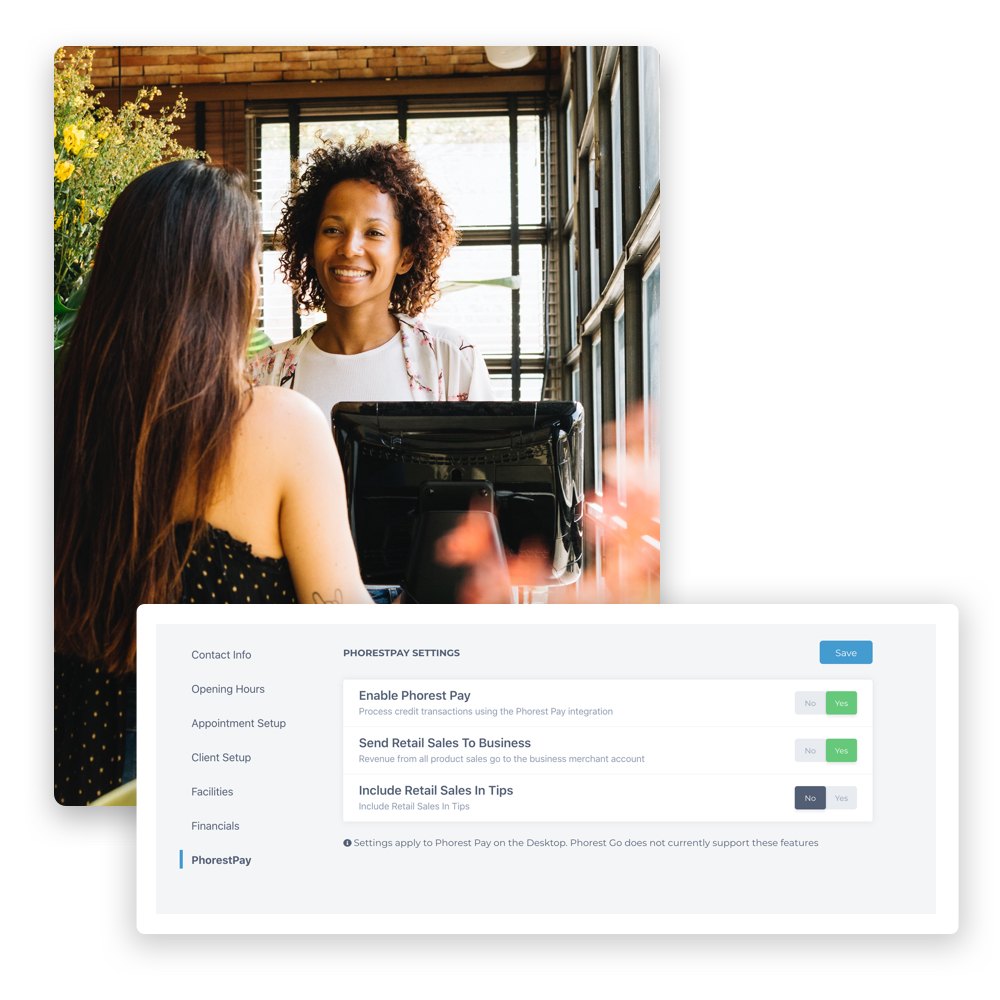 Save card details to your client records
Protect your salon from no-shows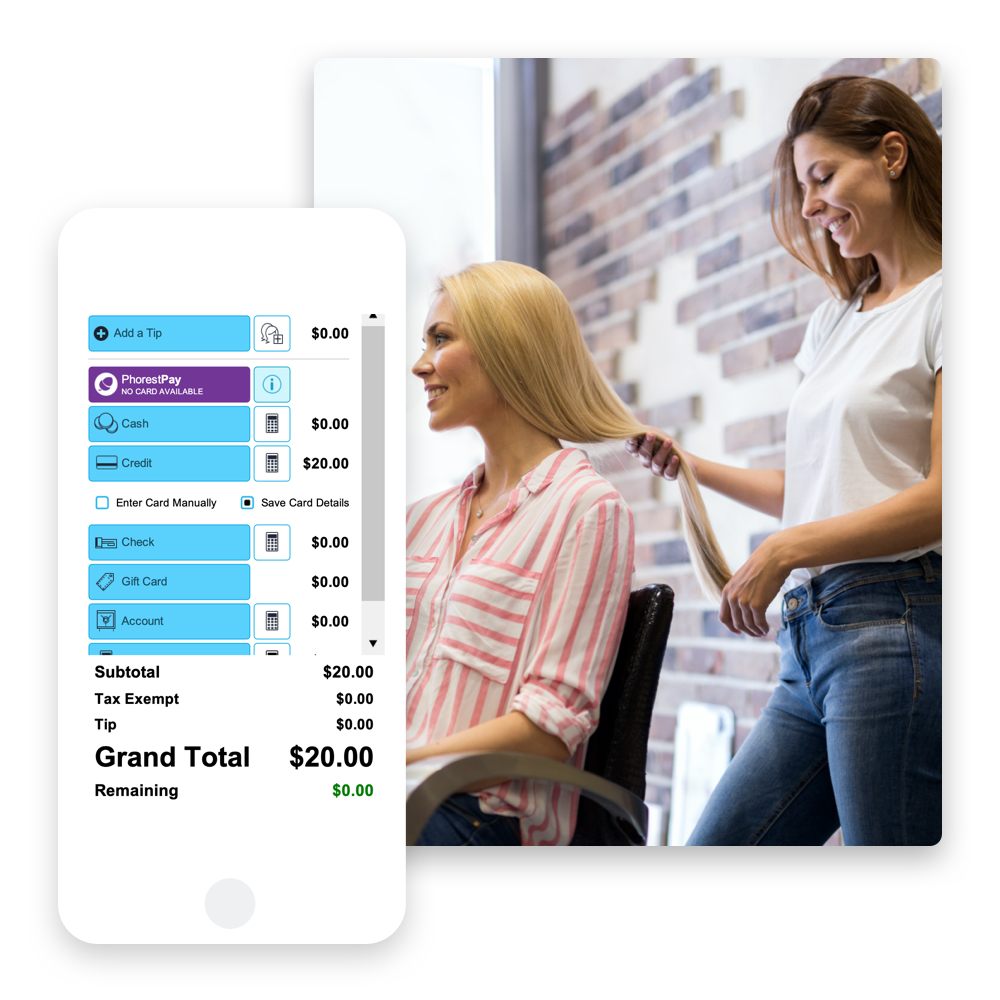 Speedy check out with stored card payments
No need for cards or cash at the front desk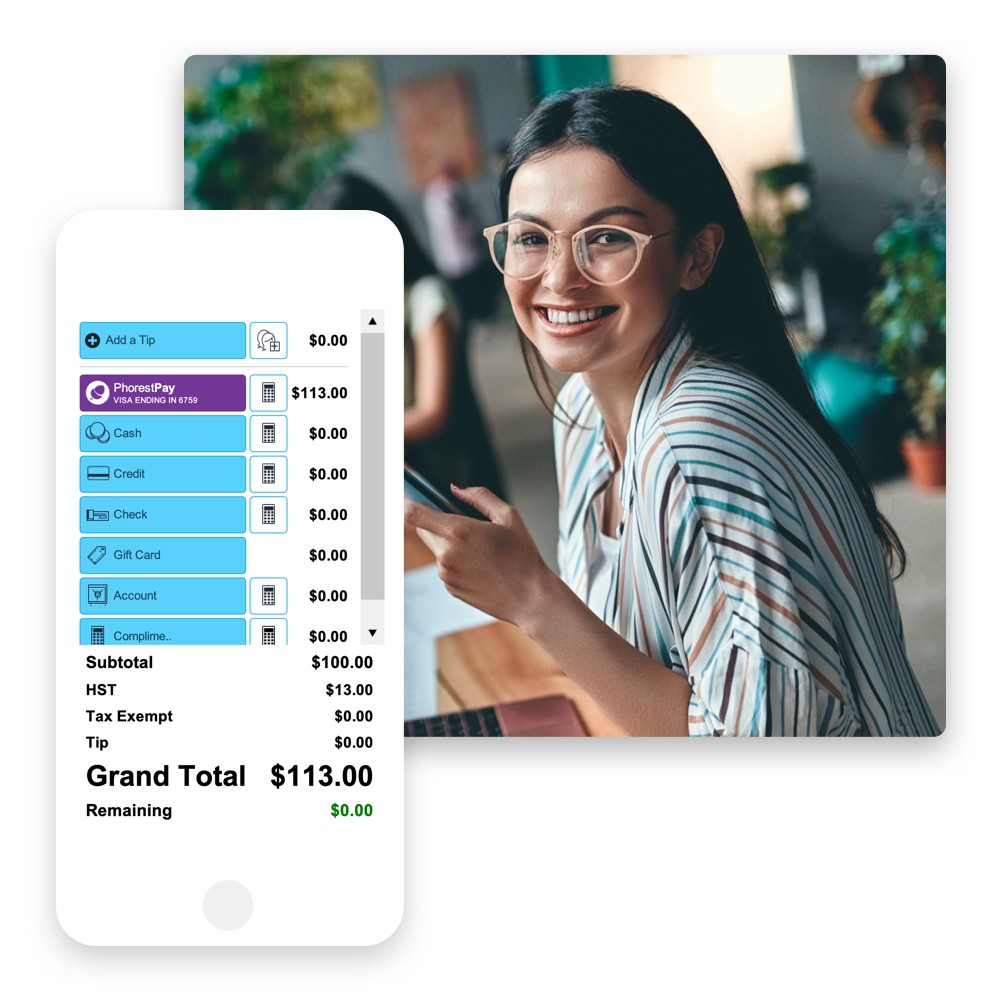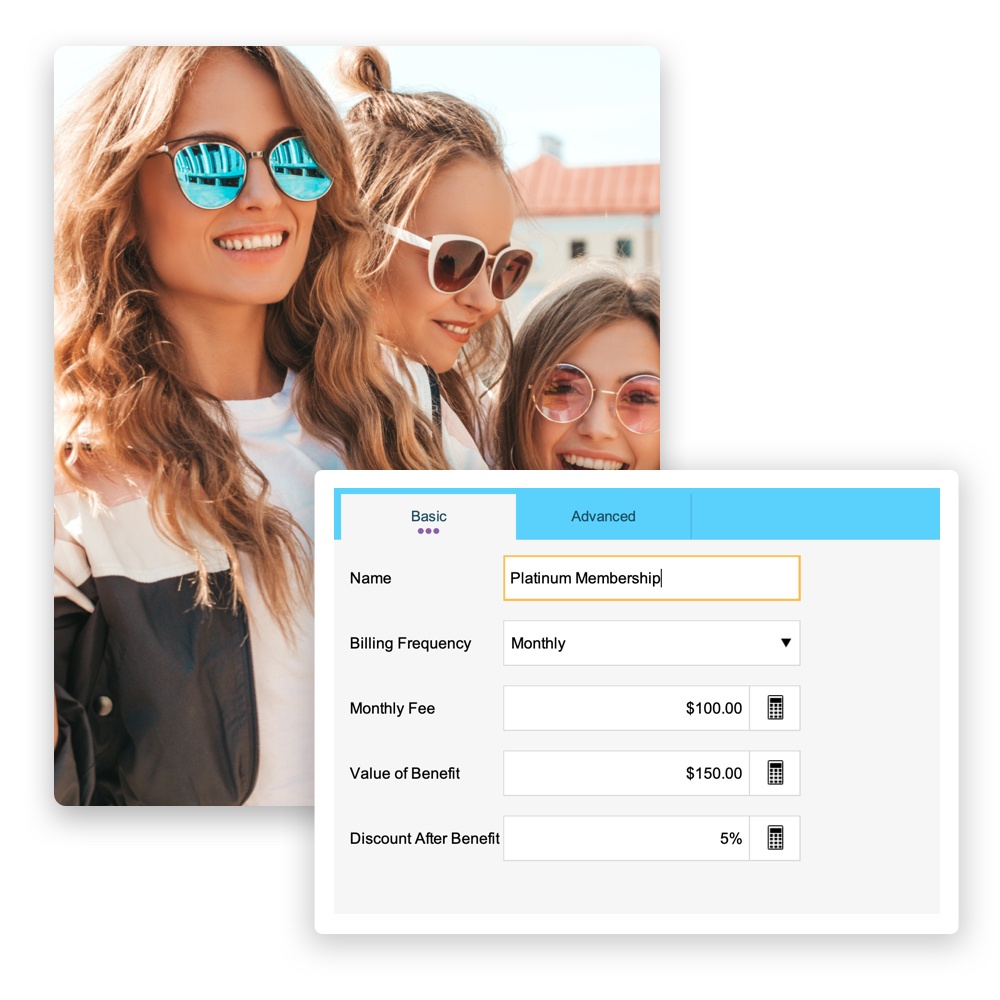 Recurring income with Memberships
Automatically take recurring payments
Take your client loyalty to the next level with Memberships, allowing you to automatically charge weekly, monthly or annual subscription payments, and offer your clients special benefits. Make them as simple or complex as you like – $200 per month for unlimited blow drys; $150 worth of services or retail for $99 per month; optional product discounts; set up fees and more.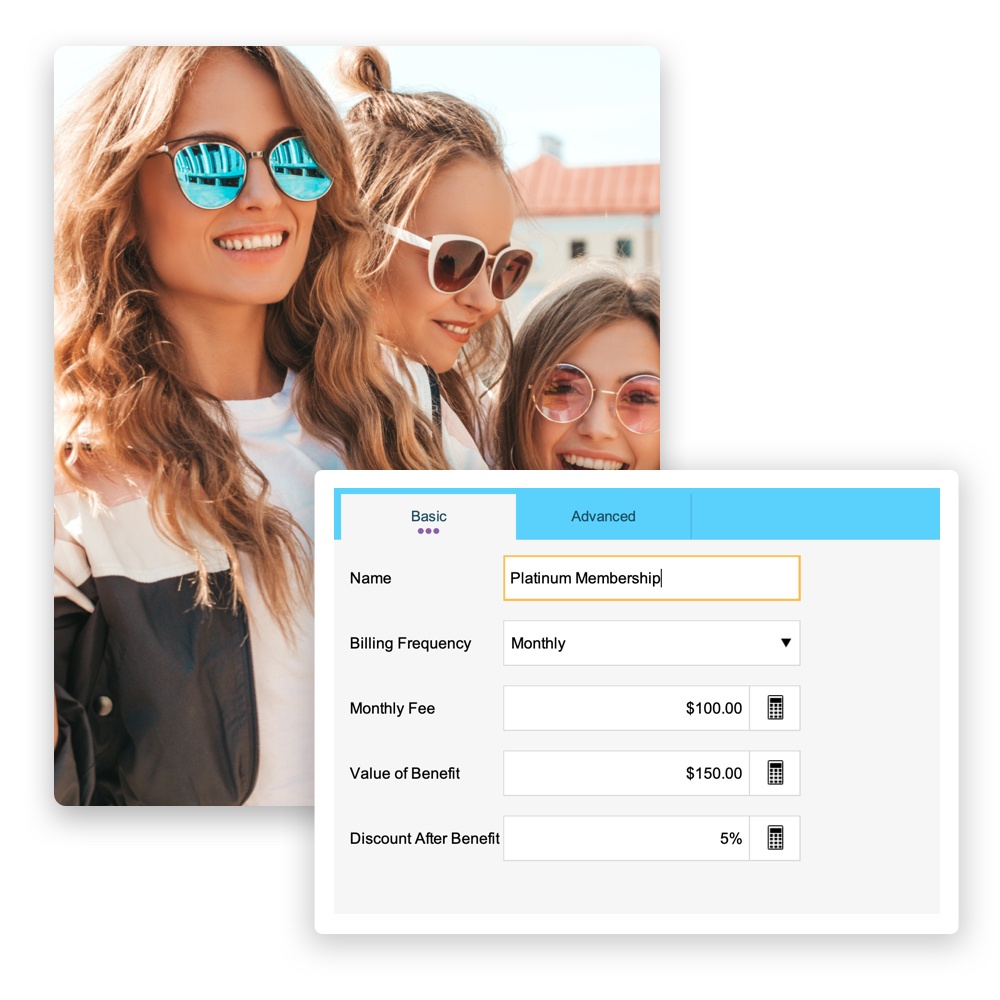 Split payments with self-employed staff
Multi-merchant split payments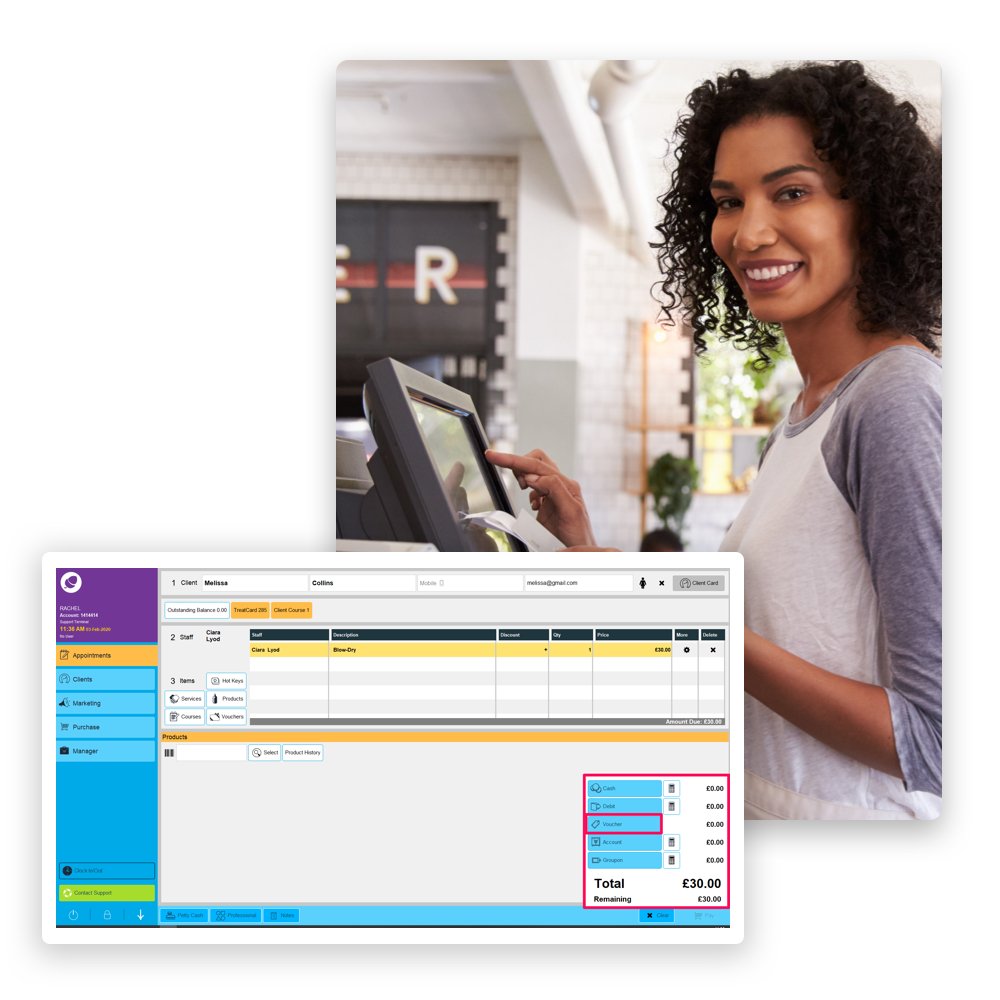 Send retail revenue to the main salon
Even if the salesperson is self-employed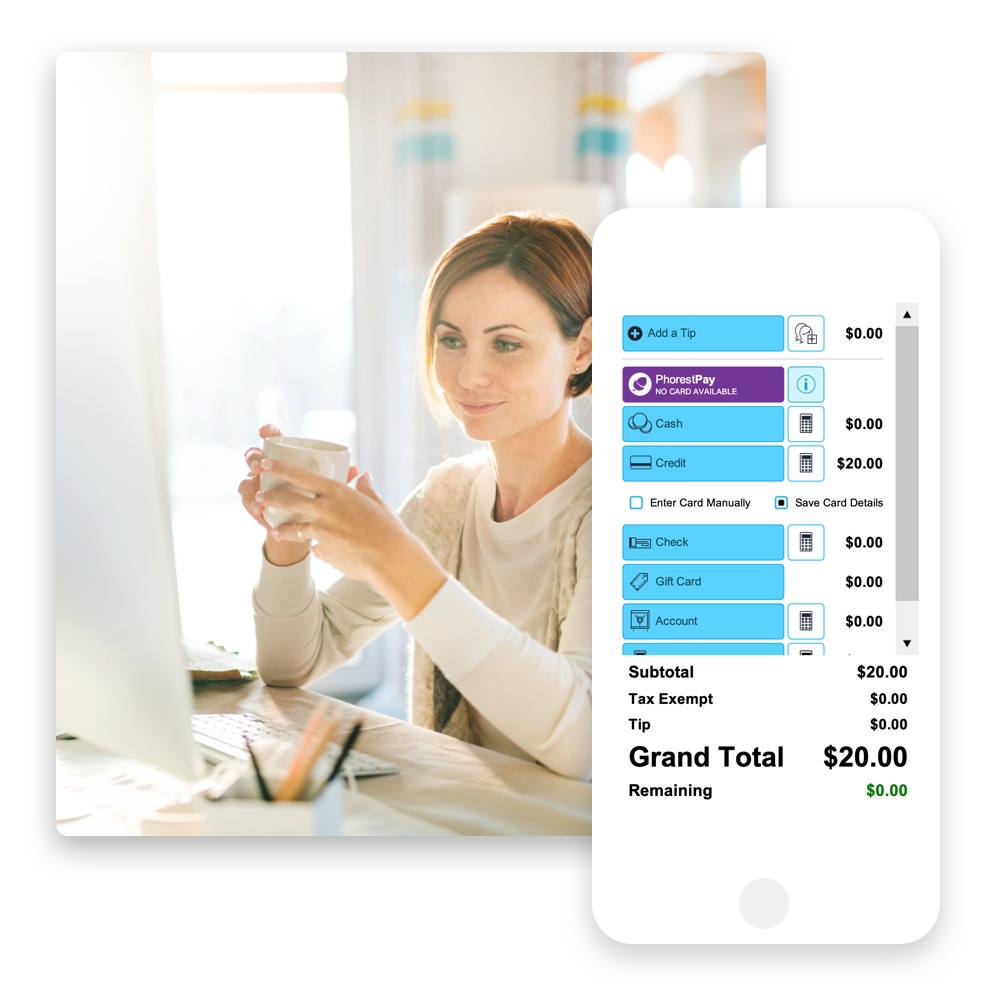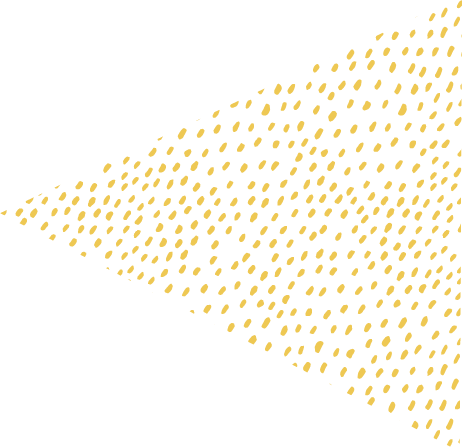 Angela Taormino, Owner
Union Beauty, Brooklyn, NY, USA
"We've sold $15K in gift cards online since Thursday, in the middle of the coronavirus shutdown. Holy cow am I glad I switched. I really feel like this is a company that is nimble and constantly trying to get us the best product."
Pamela Ryder, Owner
Journey Hair for Life, Miami, USA
"We don't have a traditional front desk, we run our whole business from a cellphone and an iPad, and we walk over to every client so they can make a payment from the comfort of their chair, using PhorestPay. We love it because it's really easy to use – from the cellphone, from the tablet, from the computer, and the best part about it is all the payments automatically go through at the end of the day."
Natalie Grider
Appearances Salon and Retreat, Illinois, USA
"After just 5 days of using the Gift Card feature we took in $9,000! Setting up the online gift card link was really simple, and there are email templates already built into the Phorest system to promote it. Phorest supplies you all the tools, so you just need to set it up & watch it go!"