Phorest & Art Of Business
For the past 15-years, Phorest Salon Software has dedicated a lot of  time and resources to future-proofing salons just like yours. Built exclusively for the hair and beauty industry, we are constantly innovating our product with the salon owner at the forefront of our minds. 
Earlier this year, we announced an exclusive partnership with Art of Business, we feel that both of our companies are really closely aligned, especially when it comes to our values, our passion for the industry and our desire to see our customers smashing their business goals!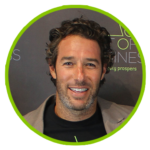 "We are proud to align ourselves with Phorest, not only do they share our values of helping salons and stylists to succeed, their software is amazing!  Our clients that use it currently rave about it. Particularly, the automated client marketing and social media functionality truly drives revenue and makes your life easier." 
Josh Hafetz, President of Art of Business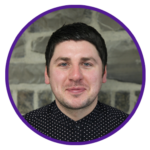 "We are thrilled to partner with Art of Business, it's very clear our two organizations are obsessed with serving salons and helping salons grow. We are really excited about being able to help thousands of more salons on the East Coast, to get their clients back in more often, spending more. The team in Art of Business clearly have very deep relationships with their salons, something which we cannot wait to be a part of." 
Barry Quinn, GM of Phorest US 
"It has been 4 months since the switch and we have never been happier.  Anytime we needed them, they were there. They offer everything your salon needs, and makes it simple so you don't have to be a computer geek to figure it out."
"Phorest is one package deal. The biggest thing for me was the "Smart Marketing", like the Client Re-Connect. We have been able to increase our retention rates and decrease our cancellations."

ABOUT PHOREST 
Phorest offers a full suite of salon software solutions from scheduling to payments,  custom branded booking apps, consultation forms, online gift card sales and the most premium integrated marketing suite on the market. 
It also boasts groundbreaking features such as:
The Online Reputation Manager: Automatically gather 5-Star reviews as you launch your salon to the top of Google.
Client ReConnect: Don't let another lapsed client slip through the cracks. Use the industry's first and best client retention tool available.
Online Retail Store: Sell your inventory online with our brand NEW E-Commerce feature!
---
OUR LATEST FEATURE
This month, we are launching a new 'Online Store' Feature to help salons plug the COVID-19 revenue gap. One of the key differences between this brand new feature and any other e-commerce platforms on the market is that it syncs with your inventory and client history & will allow your stylists to target their guests with specific products recommendations.
Consumers want now more than ever to support small businesses! This feature will allow you to generate custom online product links and set up targeted sales to ensure that the investment you have put into your clients is returned to your cash drawer.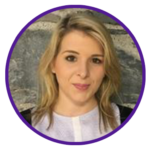 Hi, I'm Siobhan & I am Phorest's dedicated Salon Business Advisor for Art of Business Accounts.  I'd love to share with you some of the ways that Phorest can help you manage, market and grow your business so if you're interested, request a demo & I will reach out and set up a time that suits you to take a tour of the system.