Yesterday, Ronan Perceval, CEO of Phorest Salon Software, was discussing the recent, millennial-driven move "away from materialism, towards doing things that make you happy", and how consumers, in general, are starting to value experiences more than possessions. Bottom line is, as your business grows, it may become harder to communicate your vision – to both your team and customers. A salon and spa culture can not only help your team move with you (in the right direction!) but also help turn clients into fans and ambassadors of your business.
Listen to the audio version of this blog, and subscribe to the Phorest Blog Podcast here:
Building a salon & spa culture: getting it right
When you hear the business and entrepreneurial buzzword 'culture', you might think Google, Facebook, Apple. To give a stereotypical example, any company where everyone is happy and can bring their pets to work. However, if there's one thing you should take away from this post, it is that you don't need to be a huge company to develop and implement a great working culture. You don't even need the fancy perks you might already be thinking about.
So what is it that I mean when I say salon and spa culture? Simple. Strip it back to the Oxford Dictionary's definition of the word 'culture': "The attitudes and behaviour characteristic of a particular social group." In short, company culture gives everyone on your team the proper framework to embrace your vision and, in turn, can transform your clients into fans and ambassadors.
"If you create a culture where people love coming to work and are moving in the same direction, you will land where you set your heights. Millions of startups pop up every year. Be among the successful minority who break out in large part because they hold steadfastly to building and sustaining a strong culture." – Tony Hsieh, CEO of Zappos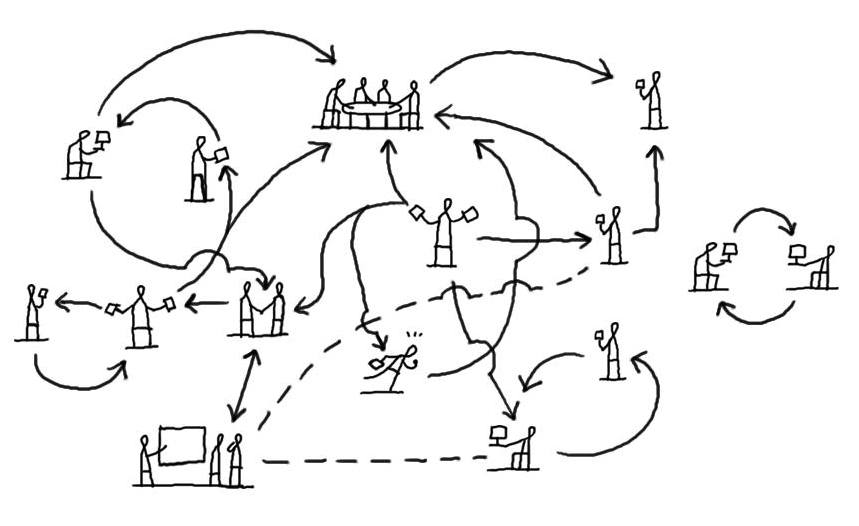 The essentials
Learn from past experiences. Think about previous jobs and employers. What did you like about them, what did you not?
List your core values and give your mission statement another read. Build your culture around these values and vision; define a common language and set standards for your team.
Hire the right people. This means hiring for the culture, not just for skills… skills can be taught, but attitude and culture can't.
Don't undervalue staff meetings. Instead, hold them regularly and see them as big brainstorming sessions.
Work as a team, and designate cultural ambassadors. Clients come to you for an experience. With cultural ambassadors to rely on (employees who live, eat and breathe your culture), you will help everyone else understand what your salon stands for, and the service standards to be delivered.
Nurture, nurture, nurture. Building a winning culture is only half the job. Keeping it alive is the other 50%.
Challenges to keep an eye on
Internal salon and spa communication. The better the communication, the healthier your working relationships. It will also increase productivity, decrease errors and misunderstandings, and allow for operations to run smoothly. Spa organisation is key for this.
Being as transparent as possible with your team, but also with clients and potential customers. Listen to Louis Grenier, a

digital marketing consultant, on the matter.

Devoting yourself (or managers) to leadership in this culture-building process.
Related | 3 Messaging Tools To Improve Internal Salon Communication
One last culture tip
Be authentic, stick to your vision, and don't let a bad culture fit employee ruin it for the rest of the team. If you get your salon and spa culture right and stay authentic throughout all decisions, you'll be amazed to see what new heights you can reach for your business. Pair culture and teamwork with a high-quality salon or spa software that gives you the tools you need to thrive professionally and you're set up for success.
Get started with retail: download the Salon Retail Success Playbook

What to expect from this eBook:
Industry insights: Recommendations from Nilam Holmes-Patel, beauty expert & consultant, co-founder of High Definition Beauty Group (2009- 2017) & owner of Dermaspa clinic
Strategy recommendations: Why retailing makes sense and how to best approach it
Marketing and social media tips: Identifying what works best when it comes to leveraging your expertise in marketing campaigns and on social media
… and so much more!
Fill out the form below to get your PDF copy by email:
Got feedback? Let us know either in the comments below or tweet us @ThePhorestWord! (Pssst! We're on Instagram too!)
Thanks for reading! #LetsGrow