Over the last few decades, the price of living has gone up, and customers' habits have changed. Despite this, in the hair and beauty industry, there's still quite a bit of fear associated with raising prices. While price increases should be seen as a given for heightened reputation or enhanced service offerings, many still view this as something that will drive loyal clients away. It won't. Not when you raise prices for legitimate reasons and have numbers to back yourself up.
In fact, in studies done by Phorest, price was only cited as a small reason for people leaving their regular salon, falling behind things like a clients' relationship with their service provider, the quality of services given, and the convenience of the salon's location. Here are some of our top tips to help make your announcement go smoothly.
Listen to the audio version of this blog, and subscribe to the Phorest Blog Podcast here:
A step-by-step guide to raising your prices
1. Know your worth
How much does it cost to keep your salon open? What's your break-even number? And most importantly, how confident are you with your level of service versus what your numbers say? When we discussed this topic with David Barnett on PhorestFM, our first question was "How do you know what you're worth?
"He explained: "Let's say it's €1000 a month to keep the lights on. If your average ticket is €50, or whatever it may be, then how many clients have you got to see to do that?
Then we break it down to a daily basis. […] If it's €1000 a month, you've got to see 20 clients in that time. Of course, that wouldn't be hard to do. You'd be seeing one a day to keep the lights on. If it ends up being €4000 or €5000, then obviously, the number [of clients to see] is a lot higher.
You need to have that number. […] You've got to have that intimate relationship with your business that you know exactly how much it is to keep the lights on. Then you can start to say, 'Okay, this is where my prices need to be. This is where I can afford to have them.' Once you've found out that price point, then it's, 'Now, how much more am I worth?' […] Your experience, obviously, comes into that, where you've worked previously. How many years you've been in business. What the guest's experience is like."
In addition to that, focus on what makes you unique. Look at the extra services in your salon or spa, that aren't offered by others, and how this sets you apart.
Listen to David Barnett's full interview and subscribe to the Phorest FM Podcast here:
Neil Ducoff's advice on Phorest FM Episode 162 echoes the above and goes into specifics a bit more:
Decide the margin you want (the difference between the selling price and cost)
Figure out how many inventoried hours you have for sale (how many staff members will be working and for how many hours).
Estimate the productivity (say, for example, 80%)
Multiply the hours you have for sale by that productivity number-for example, 80%
Take all of your company's expenses for an average month (except retail) and divide it by the number of hours you have for sale (that's your cost per hour)
Put a profit margin on that cost per hour (recommended 15%)
2. Review your staff's performance
Before raising a specific stylist or therapist's prices, David Barnett suggests reviewing your staff's performance and comparing this against the benchmarks he's worked with throughout his years in the industry. If they surpass said benchmarks, raising prices won't be an issue.
These benchmarks include:
The stylist or therapist should be at least 75% booked
The number of services (not clients) provided by the stylist or therapist in a month should be at least 130
Their retention rate for the past three months should be at least 60%
With staff without much of a clientele, track new clients and make sure they get at least 8 new clients per month.
Get the retail ticket per client to at least $10
Use your salon software's staff management features to find these figures and set actionable goals that will help your team to improve them.
3. Aim for added value rather than plain profitability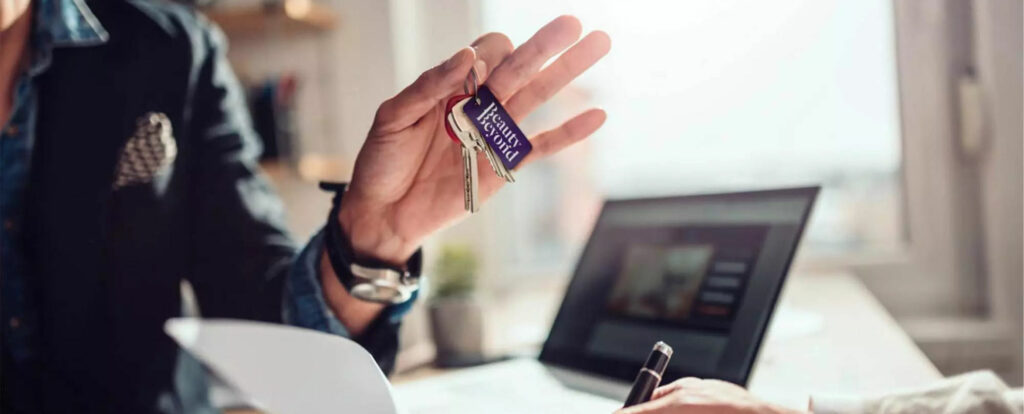 One of the best ways to ease into your salon or spa's price increase is to add value to the services you provide to clients. Perhaps you could add small complimentary services for the first week or two after the announcement, or re-evaluate the Treatcard points attributed to your products and services. Similarly, making your booking experience more convenient by implementing online booking or a branded salon, spa or barber app can help add more value to your services in clinets' eyes.
Added value takes the sting out of a price increase and gives the client a little something extra that makes spending more seem "worth it". 
4. For retail products, consider packages
Creating different-sized or additional retail packages can help make your retail products seem like a bargain, even at their new price. Let's say you were selling five products for $100, but need to raise that price to $120.
By creating new, three-product retail packs for $80, your five-pack offering seems like a fantastic deal, even at its newly increased rate. This also gives clients who cannot afford the higher-priced packages the chance to purchase something for themselves, opening your product offerings to everyone.
5. Communicate and be transparent
Transparency is key when raising salon prices. Send your clients an email, write an announcement for your website, and announce the increase using your social media accounts. Whatever you do, communicate both with staff (ahead of time) and clients.
This honesty will be appreciated both ways and avoids clients feeling like they've been blind-sighted by a price increase when they visit the salon. Phorest offers a range of CRM features and salon appointment features to help make this value more obvious for your clients.
6. Make yourself available to chat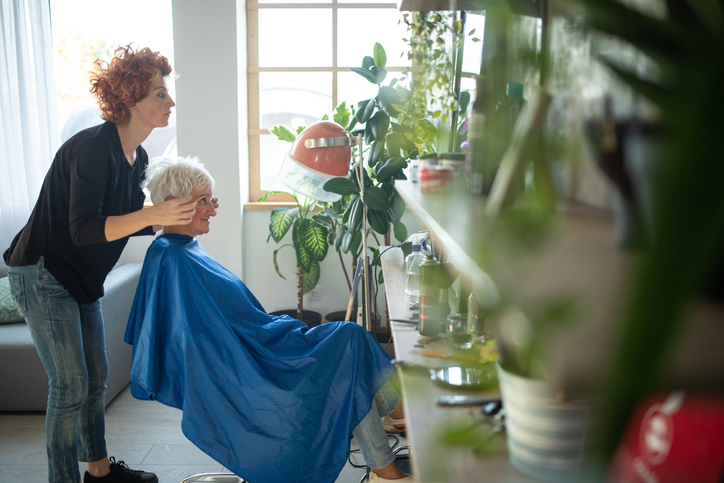 When you've announced your new salon prices, be prepared to answer any questions coming from your clients. Taking the time to chat with them will smoothen the entire process and will allow you to explain the reasons for price increases to clients who may not understand. This attention to customer care will be appreciated by your clients and will encourage them to return to the salon again.
7. Stand your ground, don't apologize
Let's face it; nobody likes to hear that a product or service they regularly avail of has increased in price. When you increase your salon prices, there may be some frustration on the side of your clients; and that's okay.
What's important to remember here is that all businesses have to tweak their pricing from time to time and, if you've been fair with numbers and transparent in communication, stand your ground to clients who dispute your new pricing structure. Agreeing to honor the old pricing for some of the perhaps more difficult customers undervalues your work and harms your brand.
8. Review your pricing yearly
You should review your costs and pricing at least once every year. When you do, the increases will feel much smaller in the eyes of clients. Imagine keeping your prices the same for five years and then increasing everything by $25. How do you even start to communicate such an increase?
Instead, if you were to spread that same amount over five years, you'd be looking at a $5 increase year-on-year, which in comparison, is only the cost of a lovely latte at your local coffee shop, and would be far better received by your visitors.
Got feedback? Let us know either in the comments below or on Instagram
Thanks for reading! #Togetherwegrow
---
This post was originally published in July 2016 and has been updated for accuracy and comprehensiveness. Featured imaged shot on location of GMALE Barbers, in Dublin. © 2017 Phorest Salon Software.