Sometimes, SMS or email booking reminders just aren't enough to get a client to show up. And while it might be unattainable to eliminate no-shows completely, there are ways to reduce their frequency and ensure that the majority only occur when there's a real emergency.
Here are some of our top tips on how to help you and your team reduce no-shows and create a culture in your salon where clients show up when they're supposed to.
Dive Deep into the Reasons Why Clients No-Show
Does it seem like some days or times see more no-shows in your salon? Do you notice certain clients consistently failing to honor their appointments? Are there particular team members who experience no-shows more often? Understanding the root causes behind no-shows empowers you to make more informed decisions on how to reduce them. 
Using Phorest's reporting suite and client management features, you can keep a watchful eye on clients who may not be as dependable as others by recording these insights directly on their client profiles. Similarly, setting up notifications on your system that flag clients who have a history of recurring no-shows before they book can help you address this head-on and ban clients from booking online if need be.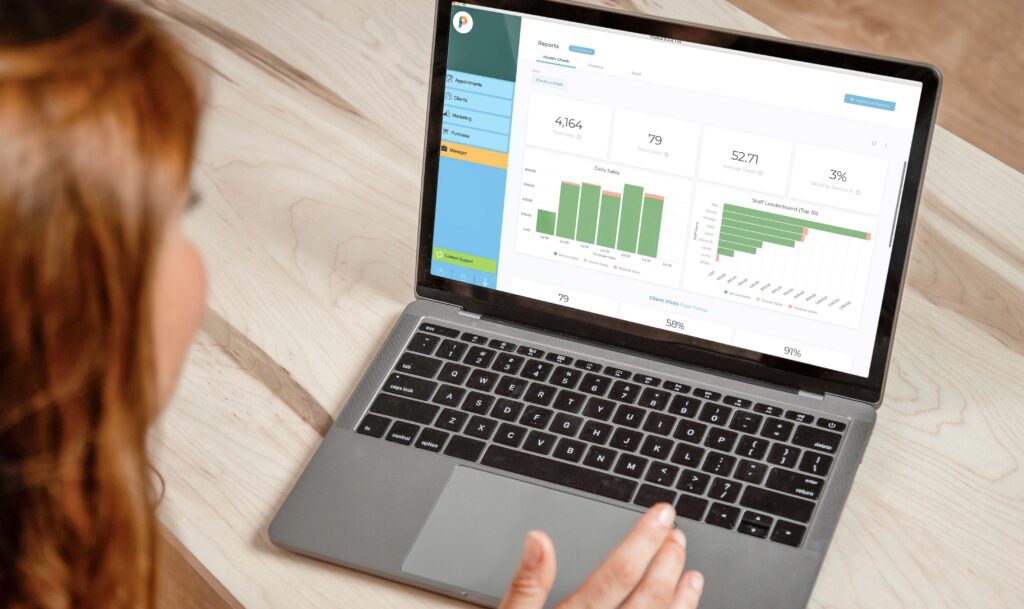 When you begin to notice patterns or similarities related to recurring no-shows, you can better tackle this challenge and create a more reliable appointment schedule for your salon, your loyal clients, and your team.
Harness The Power of Appointment Reminders
Did you realize that a significant 62% of no-shows happen simply because clients forget about their scheduled appointments? With this in mind, it's time to use technology to work in your favor. Send out swift and convenient email and/or SMS reminders at a set time before clients' appointments, ensuring they don't forget that they've booked in with you.
By automating this task using Phorest, you can ensure your clients are being reminded to attend their appointments without you having to put any time or effort into sending these comms. These simple reminders help ensure that your clients remember their appointments, resulting in a more efficient and profitable salon operation, while also giving you grounds to enforce stricter no-show fees should they still choose not to show up.
| Related: Learn more about crafting effective SMS appointment reminders in our Salon Owner's Guidebook to SMS Marketing
Create a Concrete No-Show Policy to Share With Your Team & Clients
We all recognize that life can throw a surprise curveball, leading to occasional no-shows due to genuine emergencies. However, when there's no solid reason behind no-shows, it can leave a sour taste in your mouth; not only is your revenue taking a hit, but it's a clear demonstration that your client does not value your time. 
To retaliate against no-shows, creating a strict policy can help. Whether you begin charging a percentage of the treatment price when a client doesn't show up or perhaps implement a three-strike rule, your policy is entirely up to you and should be created to suit your unique business requirements.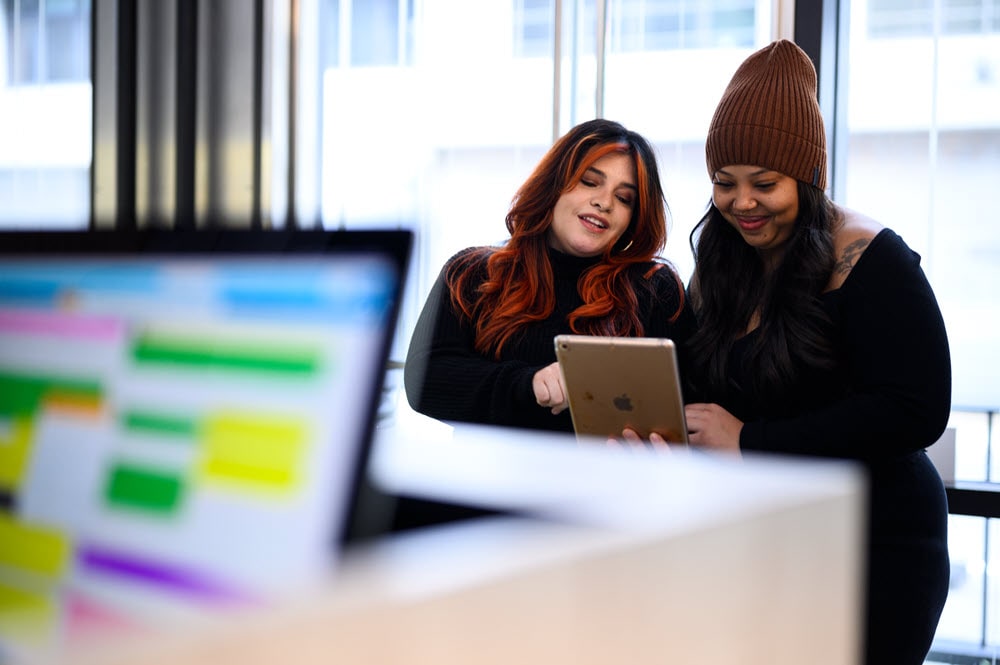 Your no-show policy doesn't need to be a convoluted document filled with legal jargon; it should be straightforward and shared transparently with your clients. This can be done in your appointment confirmation messages, included in the T&Cs of your online booking platform, or shared online via your social media channels.
Clients tend to be more accepting when they receive this kind of information professionally. Craft a script for your staff to use that conveys the message with a friendly, approachable tone while in the salon. Your clients will appreciate your transparency and understanding approach.
Consider Whether a Late Cancellation Policy is Required
Ever walk into your salon, view your digital calendar, and realize that a number of appointments for that day have been rescheduled overnight, leaving your team with multiple gaps in their calendar (and very little time to fill them)? You're not alone.
In recent years, many salon clients have attempted to dodge no-show fees by rescheduling their appointments far into the future with very little notice, with no intention of ever actually visiting the salon. This is an emerging negative trend in the professional hair and beauty industry and has had some devastating consequences on the time and revenue of many businesses across the globe. In an attempt to reduce this happening, we recommend implementing a late cancellation policy.
Similar to a no-show policy, the terms and conditions of this are entirely up to your salon but could include:
A cut-off time for rescheduling appointments

A fee for rescheduling appointments

The ability to only reschedule appointments if the salon is called in advance
If you'd like to put a stop to clients rescheduling appointments at short notice, you can do so by setting up a minimum cancellation notice period on your Phorest Online Booking settings, which stops clients from making any amendments to their booking a set amount of time before their appointment.
Online Booking Deposits are a Game Changer For Reducing No-Shows
Did you know that no-show rates for appointments made online are 49% lower than those made over the phone or in the salon? And 65% lower when clients are asked to pay a small booking deposit! Implementing online booking deposits is a simple yet effective strategy that protects your bottom line and ensures that your time and resources are respected. With Phorest's online booking deposits, flexibility is kept front and center.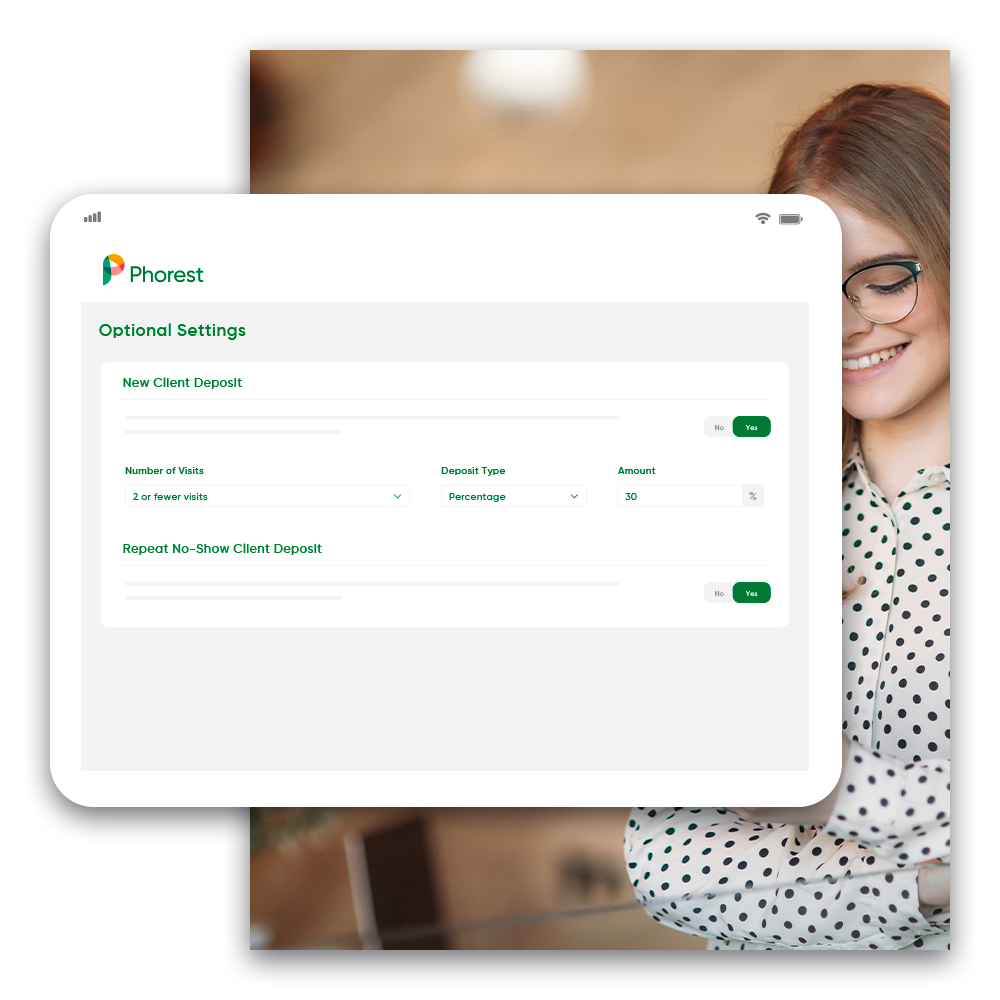 Deposits can be tailored to fit your salon's unique needs, accommodating various service types, clients, and pricing structures. For example, you have the option to charge a higher deposit for new clients or those who have not shown up in the past, while loyal clients can pay a smaller deposit. Similarly, when clients book online and provide their card details, you gain the power to charge the full price or a nominal fee in case of a no-show, which serves as a deterrent for the client and a financial guarantee for your business.
Implementing a deposit system in your salon also boosts the overall efficiency of your salon. Clients are proven to be more likely to show up when they've made a financial commitment, leading to a more streamlined schedule and increased client satisfaction. It's a win-win that not only secures your business but also fosters a respectful and professional atmosphere.
Building a No-Show Policy That Works
To establish an effective no-show policy, it's important to start tracking the root causes of your no-shows before defining your policy and communicating it clearly with your team and clients. Balancing policy enforcement with flexibility is key, as certain situations call for understanding while others call for stricter action.
Ready to streamline your no-show process? Partner with a software like Phorest, whose goal is to help salon owners like you make more money and attract more clients.
Why not schedule your demo with a member of the Phorest team today?
Book my slot!