4 Steps to Get More Clients from Instagram
In the hair & beauty world, social media is so important. I understand that it can be a hassle and you may wonder why you do it if you aren't "getting clients" this way, but what you do is very visual. Sharing your work, your expertise and targeting your ideal customer can all be done on Instagram. If you want more clients, this webinar is for you.
Instagram is a social platform that allows you to reach your perfect client at the touch of a button. They are simply a hashtag, a tag or even a DM away.
---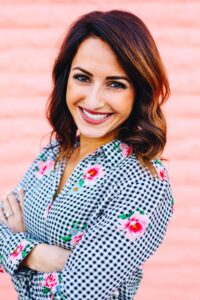 Angela Anderson is hosting a webinar on Monday, March 23rd at 12pm EST to teach you the four steps that will help you gain more clients on Instagram. 

More about Angela Anderson: 
Angela owns The Beauty Social Breakthrough. Her company combines her passion for beauty and marketing with her burning desire to make an impact by helping others succeed. Angela's mission is to help beauty professionals take their businesses to the next level by equipping them with the knowledge and tools necessary to properly market themselves in an ever-changing digital world. 

Follow @BeautySocialBreakthrough on Instagram. Or find her on The Phorest Salon Mentorship Hub to book in a free 15-30 minute consultation.
Watch for Free, Today.
Download the webinar and watch at your convenience