With many countries across the world experiencing an ageing population, now more than ever it's important to understand how to service clients who are experiencing the effects of menopause or perimenopause in a respectful and informed manner. As service-based businesses, salons, spas, and clinics, can have a massive impact on how clients feel about their changing bodies.
Does your hair or beauty business offer tailored services that cater to the needs of people experiencing the symptoms of ageing and menopause? By making an effort to provide relevant and high-quality services that genuinely benefit clients at this stage of life, you can make a difference in your visitors' lives while simultaneously boosting client loyalty and retention.
When we reached out on social media to ask what kind of practices you implement to make your clients at this stage of life feel more comfortable, many people replied, explaining that they don't feel educated enough on the topic. With that in mind, we're here to help.
What is Menopause?
Menopause is defined as the time that marks the end of menstrual cycles for people who experience them, with Perimenopause relating to the transitional time before this happens. In this blog, we are referring to both.
Perimenopause/menopause usually occurs when people are in their late 40s/early 50s, but can be brought on earlier or later as a result of illness, surgery, hormone imbalance, or genetics. Despite being a natural, biological process, menopause can be a time of intense distress and discomfort for those going through it, with the following symptoms often experienced beforehand:

Hot Flushes/Flashes
Chills
Night Sweats
Sleep Problems
Weight Gain
Mood Changes
Thinning Hair
Dry Skin
Emotional Irregularity
Brain fog
Despite these symptoms often interfering with the person's life, research by Forbes unveiled that a massive 73% reported that they weren't treating their symptoms.
Salon, spa, and clinic professionals often have direct contact with people who are experiencing these difficult symptoms. With this in mind, what can your business do to alleviate the discomfort associated with perimenopause and menopause? How can you make your salon a safe space where people experiencing these changes can feel comfortable, affirmed, and cared for throughout their service or treatment?
Empower Your Team With Education
By staying educated about the unique challenges experienced by clients at this stage of life, salon professionals can offer more informed and relevant services that meet these clients' specific needs. To achieve this, why not invite a menopause expert into the salon and ask them to host a talk or masterclass? Better yet, open this up to your community and help educate everyone on the subject. Using your salon space as a community hub can help attract in new clients while also establishing your business as one that's reliable and helpful in your town or city.
If this isn't feasible, sharing online resources in the form of articles, videos, or online training programmes can be a great way to educate your team on how to successfully serve menopausal or perimenopausal clients. By empowering your team with the tools needed to create a supportive environment for these clients, you can foster a more inclusive space that visitors enjoy coming back to again and again.
It All Starts With a Consultation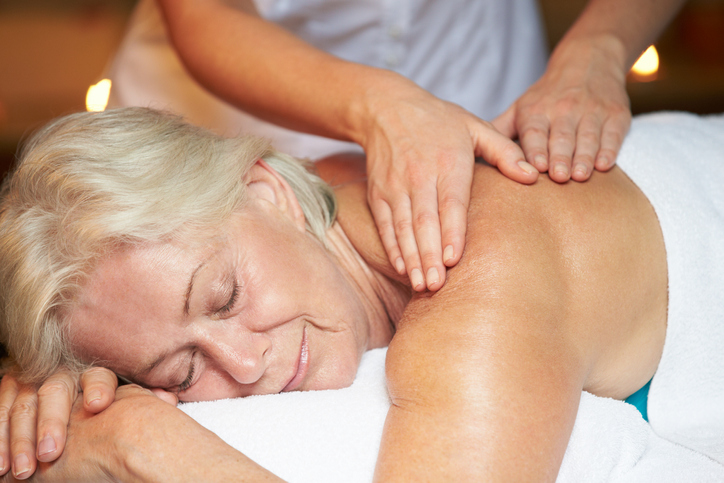 Something important to remember when it comes to perimenopause and menopause is that it affects people differently. Help clients feel listened to by providing personalised consultations before every service or treatment. This allows you to understand the unique needs of your clients while also ensuring they feel understood before a service or treatment.
Some examples of questions that are appropriate to ask clients at this stage of life during a consultation include:

How are you feeling today? Are there any specific concerns or areas you would like to address during the treatment?
Have you experienced any changes in your skin/hair/nails that you would like us to consider?
Are there any particular products or ingredients that you prefer or avoid for your skin/hair/nail care?
How would you like to feel after the treatment? Relaxed, rejuvenated, or focusing on specific concerns like hydration or addressing fine lines?
Is there any specific scent, music, or ambiance that helps you feel more comfortable and at ease during your treatment?
Is there anything I can offer, like a blanket/cup of tea/ snack/glass of water/breaks/open window, to help you feel more comfortable during your treatment?
Do you have any medical conditions or allergies that I should be aware of before starting the treatment?
Is there anything else you would like to share or discuss with me to ensure I provide the best possible experience and results for you?
By asking specific questions, and actively listening to your clients' responses, you create an attentive and individualised experience that builds trust, rapport, and long-term loyalty. As a Phorest client, why not pre-send digital consultation forms to your clients via email or get them to fill them out in the salon before an appointment? All digital consultation forms are stored safely and securely in your clients' Phorest profile, giving you access to their preferences at the click of a button for a smooth, streamlined service.
Offer Menopause-Friendly Services
Make your professional beauty business one that includes everyone by creating menopause-friendly services that target the unique concerns of those experiencing this significant life change. Menopause-friendly services are often designed to target and alleviate the changes caused by fluctuating hormone levels, which can have a huge impact on skin, hair, and nails as well as emotional wellbeing.
Depending on the type of business you run, why not consider:
Soothing scalp massages & treatments designed for thinning hair
Moisturising facials that combat dry skin
Relaxing massages to clear the mind & aid relaxation
Nail-strengthening treatments to combat weak or brittle nails
Aromatherapy or other sensory treatments to aid stress
All-in-one spa packages designed specifically to treat related symptoms
Investing in menopause-friendly products for sale in-salon or on your online store
Similarly, it's important to consider how your client feels inside the physical salon space while receiving treatments or services. Conduct private personal consultations, offer blankets and/or a fan if needed, and be sure to take your clients' emotional needs into consideration at every step.
Being Inclusive in Salon Marketing & Communications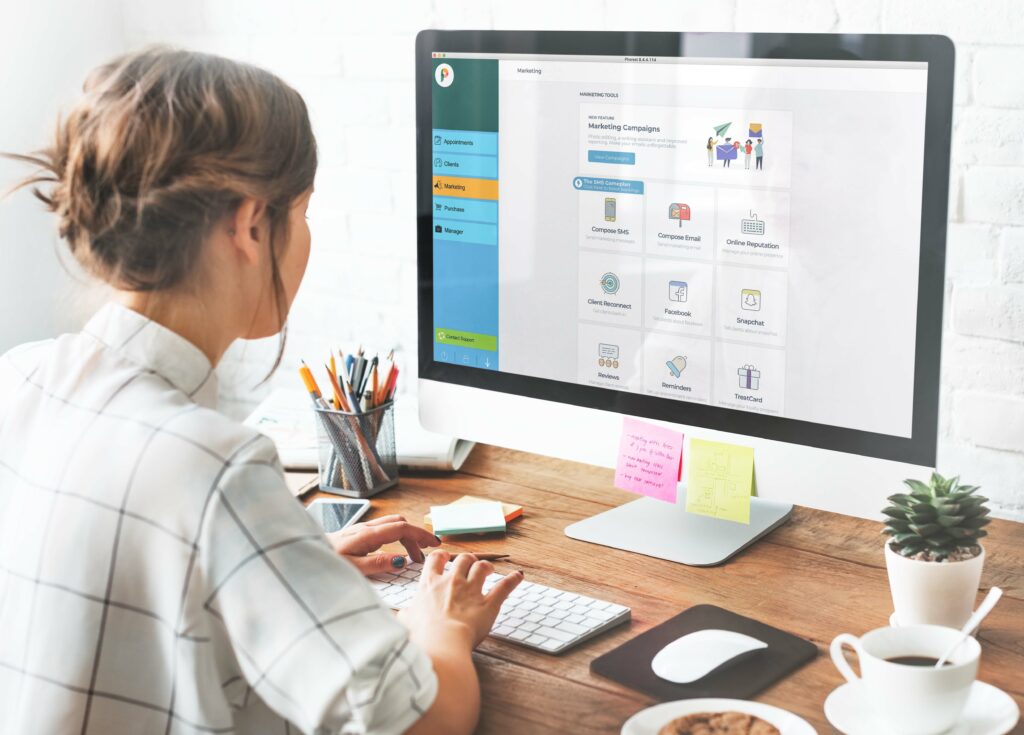 All too often, professional salon and spa businesses can fall into the habit of only showing young and stereotypically attractive people in their marketing and communications material. Break this habit by:

Representing people of all ages in the images you include in marketing material
Speaking candidly about perimenopause and menopause in marketing material
Creating special offers and promotional packages specifically for related symptoms
Advertising your business as one that's menopause-friendly & inclusive
Messaging like this not only helps to break stereotypes surrounding menopause, but also creates a safe space where your clients feel validated, valued, and empowered. This dedication to inclusivity is good for business too; by showing that you truly understand and cater to menopausal experiences, you help build trust and long-term relationships with clients who are going through, will go through, and have gone through this life change.
Tip: Use Phorest Ads Manager to create social media ads that target women in your area over a certain age, and advertise a luxurious pamper package designed specifically to alleviate the symptoms of menopause. The more specific the targetting, the better the results of your ad!
Building Client Loyalty Through Education, Understanding & Inclusivity
With over half the world's population set to one day experience menopause, it's important that we, as salon professionals, have something to offer our clients during this huge life change. From investing in education for your team to designing menopause-friendly services and treatments, there are many ways your business can be more inclusive to all visitors.
Embracing inclusivity in your professional hair or beauty business will create a harmonious environment where menopausal clients feel valued and comfortable, boosting long-term client loyalty and making a meaningful difference in the lives of your clients. Make the change today, and help your business become a place where people are helped along this transformative life journey with compassion, respect, and empathy.
How are you offering age-inclusive care in your salon? Let us know in the comments below or on Instagram! #Togetherwegrow