It's November. When the longer nights are lit with the twinkling lights of Christmas, it is safe to say that it's time to start planing and implementing your salon marketing for the festive season.
For some people this might seem a tad early, and they may have a point. However, it is important to know that your competition is already putting their strategy together to maximise business this festive season.
So let's get started…
Christmas Salon Marketing Ideas
Christmas Competition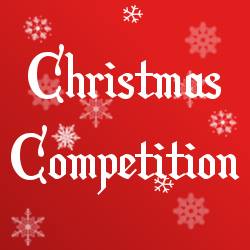 If you are looking to gain more social media fans and followers whilst spreading the word about your business this Christmas, then why not have a Christmas Competition?
What do you offer in this competition? You could offer a package of your services or even some free products.  You could also buy (or make) a beautifully packaged Christmas Hamper which would be something the winner could use on Christmas Day. Or equally (if not more importantly) it could be a great way to introduce a client to some great new products.
Once you select your prize, all you have to do is take some photos of it (the better the photo, the more people will want to win it) and set up a Facebook or Twitter campaign.
'Like & Share' competitions are one of the most popular types out there. If you were thinking of going this route, then I would recommend using a third party app such as WooBox. This will ensure that only people who like your page can enter the competition. It also accumulates email address for entries.
So not only will your Facebook fan numbers grow, you will also have a new list for your email marketing!
Christmas Salon Marketing SMS
SMS is still one of the most effective forms of marketing that you have. And it's literally at the touch of a button on our software.
If you are looking for some Christmas salon marketing SMS inspiration, then check out this article right here: 4 Great SMS ideas for CHRISTMAS
Christmas Salon TreatCard Marketing
As you know, the holiday season is a very busy period with everybody trying to look their best for their Christmas parties and events. It's important to ensure that your clients think of you when it comes to looking their absolute best.
One great way to incentivise them to come back to your business is by offering some bonus TreatCard points. This could be on select services or specific products purchased.
This could also be used in conjunction with your new #SalonSelfie review feature.
Here is a graphic that you can use on your social media pages (or even print it and put it in your salon).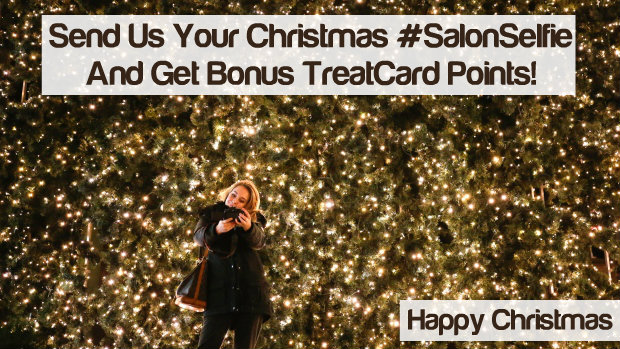 Christmas Kindness
Since the holidays are all about giving, why don't you center your Christmas salon marketing around charitable acts? Simply select a particular service (Blow Dry, Manicure, etc), and inform your clients that for every person who requests that service, you will make a donation to a charity.
What a great way to really get into the spirit of the season, whilst also showing your clients that your business isn't just about… well, business.
So there you have it! What do you think? If you have any questions about these strategies, let us know in the comments box below. Otherwise, best of luck with your seasonal strategising!
If you are interested in maximising your Salon's true potential, why not request a demo of our salon software today? Simply fill out the demo form underneath!
Chris Brennan is our Social Media & Content Marketing Executive at Phorest Salon Software. For any and all help in this area, why not drop him a quick email at marketing@phorest.com. Let's Grow!