2015 was one heck of a year for the hair and beauty industry! It feels like we are standing right at the edge of something special for this industry. There is a momentum that is launching so many salons and spas to prosperity. But we couldn't really figure out if this momentum was real or just in our heads… Until now!
The amazing team at the National Hair Federation (NHF) have been so, so, kind to give us access to their exclusive hair and beauty stats and findings from the UK industry from 2015. And we are absolutely thrilled to be able to present these insights to you right here on the Phorest Blog 😉
NHF UK Hair & Beauty Stats
Now that is some juicy hair and beauty stats! It's amazing to see all of these results when they're tallied up. It's also a fantastic snapshot at our thriving industry in the UK as well.
When asked about this, the NHF President Paul Curry said: "We work in a fantastic industry which makes a vital economic contribution to the UK economy, as well as providing flexible employment for a third of a million people. No wonder it's an industry which attracts creative young people into apprenticeships and gives entrepreneurs a great opportunity to start up thriving independent businesses on the high street."   
The NHF have even packaged up these hair and beauty stats into this beautiful infographic which you can save and share: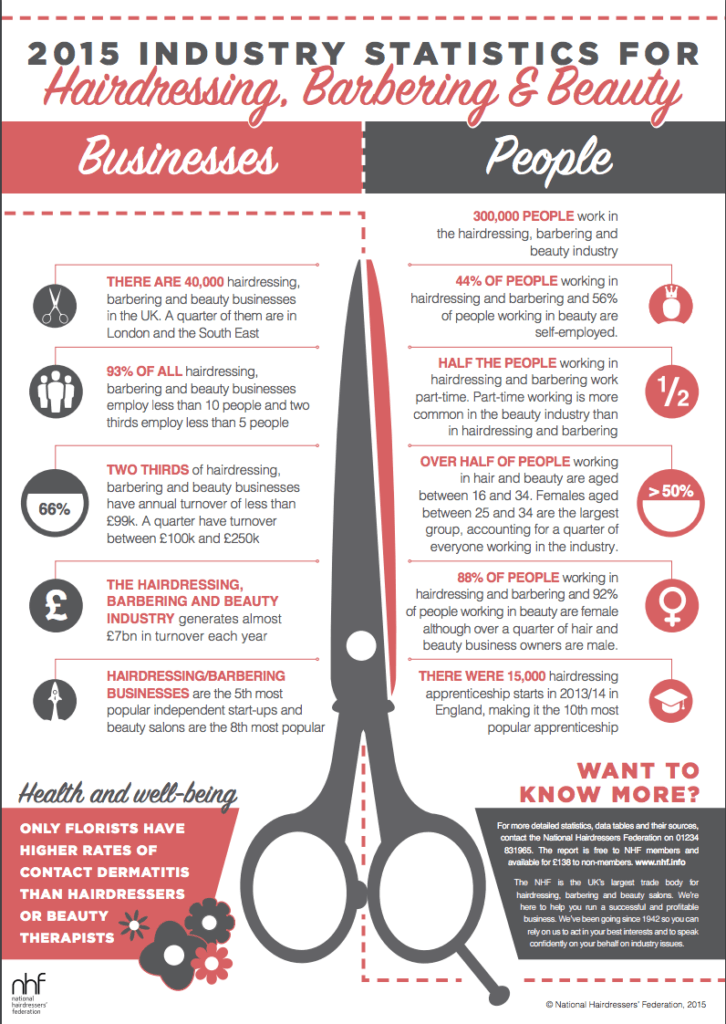 And that's not all. The NHF have also produced an entire booklet with even more fascinating hair & beauty stats from our industry! To get your hands on a copy, simply contact the NHF at nhf.info.
A BIG Thank You to The NHF for their hard work in accumulating these findings. We'd definitely recommend visiting their website and seeing how they can help your business reach new heights!
Thanks for reading!
Let's Grow