Phorest Salon Software has been chatting recently with salon and spa owners about the kinds of music they play for their clients and if they have a salon playlist.  Some said they liked classical music, some said they liked to play the radio, some even said they prefer no music at all!
But overall we found a lot of similar bands and artists names kept popping up.  And it got us thinking: why don't we put together a cool summer playlist of the songs we were talking about.  A salon summer hitlist!
The Music
One funny thing we noticed as well is that many of the songs that kept coming up were soft covers of classic and iconic songs (again, the mix of familiar and new).  Tracks like Elton John's 'Your Song' being covered by Ellie Goulding or the Tears For Fears classic 'Everybody Wants To Rule The World' by Lorde.
The Phorest Salon Software Playlist
So without further adieu, here is our Phorest Summer Salon Playlist! 100 summer tunes that should please the ears of your clients so you can focus on pleasing their hair, skin and nails.  We threw a couple of our own personal favourites in as well, that we thought you might enjoy.
Let us know which ones you love, which ones you loathe, and which ones should be added.
ps. You need to sign up for a free Spotify account to listen to this playlist.
Almost there… A quick marketing idea
Why not put a little sign up on your reception counter saying 'Like our Music? Just tweet us on (your Twitter account) or comment on our Facebook page and we'll send you a link! Great way to continue the customer service after the treatment or style AND get new followers and likes.
Either drop a comment below or tweet us at @thephorestword.
Enjoy!  😉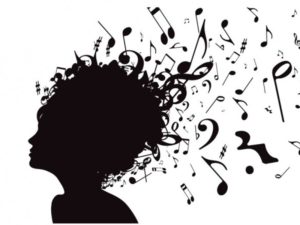 Also… If you are interested in maximising your Salon's true potential, why not request a demo of our salon software today? Simply fill out the form below!
Chris Brennan is our Social Media & Content Marketing Executive at Phorest Salon Software. For any and all help in this area, why not drop him a quick email at marketing@phorest.com. Let's Grow!
Disclaimer: Please note you need a license to play music in public. Spotify state they are not comfortable with public consumption of music through their platform. It is the salon's risk and responsibility to play the following playlist in their salon. Please check the terms and conditions of Spotify for public broadcasting before using this list.