Over the past few years or so, clients have started finding new ways to discover your salon. The days of phone books are gone and people are now using Google and Facebook to discover new places to help them look beautiful. Today, the salons that succeed are the ones that make sure they stand out online.
One of the most important ways to really capture a client's attention is with beautiful salon photos. These photos don't just go on your website either. They should be featured on your Facebook page and also on your bespoke salon app (So, when people download your app, they are greeted with a high quality, vibrant image of your business).
I know it may sound obvious but it really is amazing just how many salons go through all the effort of making their business look lovely, but then take terrible, unappealing photographs to promote themselves online. So, with that in mind, today we are going to look into how to capture images that do your salon justice.
Perfecting The Salon Photo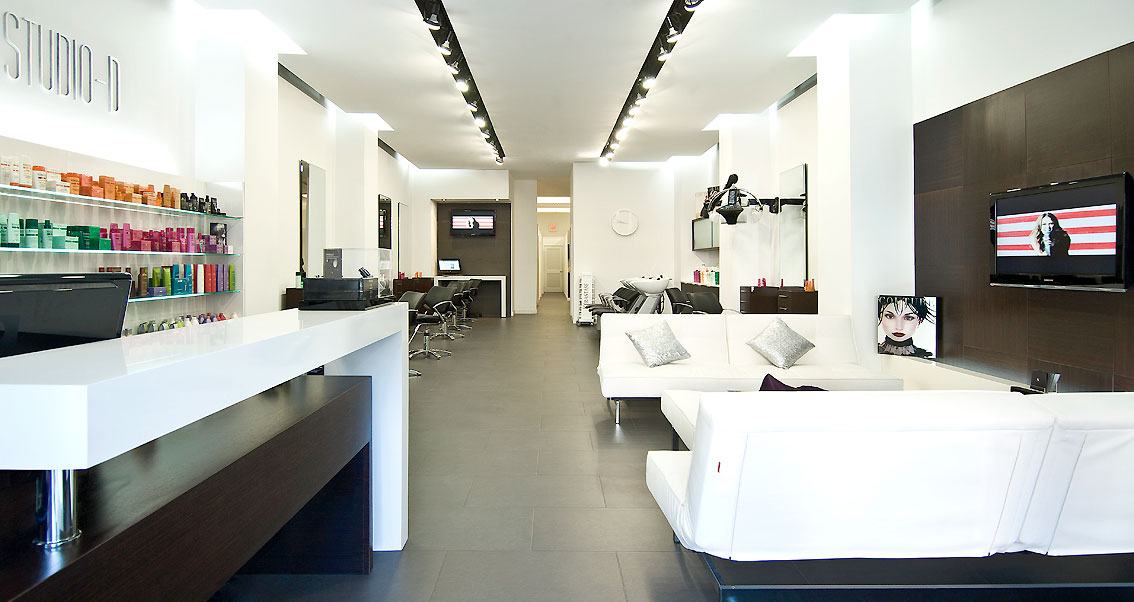 Right away, the first word of advice I would give is to hire someone to take professional photos of your business. It may be pricey, but those photos will really be instrumental in driving new clients through your doors.
What if money really is an issue?
Well then here is a great alternative: when I was in college, I bought myself a professional DSLR camera. To make some pocket money, I took freelance work as a photographer. In order to get those gigs, I first went out and offered my services for free to local businesses. They received free, top quality photographs and, in return, I had work for my portfolio and referrals from businesses saying that they paid me 'x' amount of money. This was so I could go to the next business with evidence of my work and get paid. Pretty slick, huh? So long story long, what I would recommend is that you contact a local arts college. Somewhere for filmmakers and photographers and hit them up to do it. Voila: you now have some top quality salon photos to use on your website, Facebook page and app.
What If You Want To Take Your Own Salon Photos?
Okay, so maybe you are more interested in doing it yourself. In that case, here are some key points to take on board.
Camera- You don't have to use an expensive, fancy camera to take nice photos. These days, your camera phone has the capability to capture some great salon photos. If you do know someone with a nice camera, definitely borrow it for a day.
Lighting- One of the main differences between a good photo and a bad one is lighting. If you don't want to rent professional lighting equipment, then I would recommend trying to use the windows and sunlight to your advantage. One thing you should avoid is taking a photo with a window straight ahead. This will create shadows of your salon interior or blow out the windows. Either way, it's not pleasant. Also, try to get rid of any unwanted, unattractive shadows with lamps and lights that are out of frame. This will really lift the image and make it more appealing to the client's eye.

Angle- Don't just stand anywhere to take salon photos. Find a nice place to position yourself. Really look at the layout of your salon. You want to make it look inviting and warm.
Balanced- Keep the camera as balanced as possible. A crooked angle is off-putting.

Focus- The benefit of a nice camera is that you can get a very nice depth-of-field. What that means is that there are areas crystal clear and areas that are blurry. This can help focus the viewer's eye on a specific area. Whether it be a service or retail, having one thing as the focal point can really make an image look spectacular. These two images below are great examples of depth-0f-field: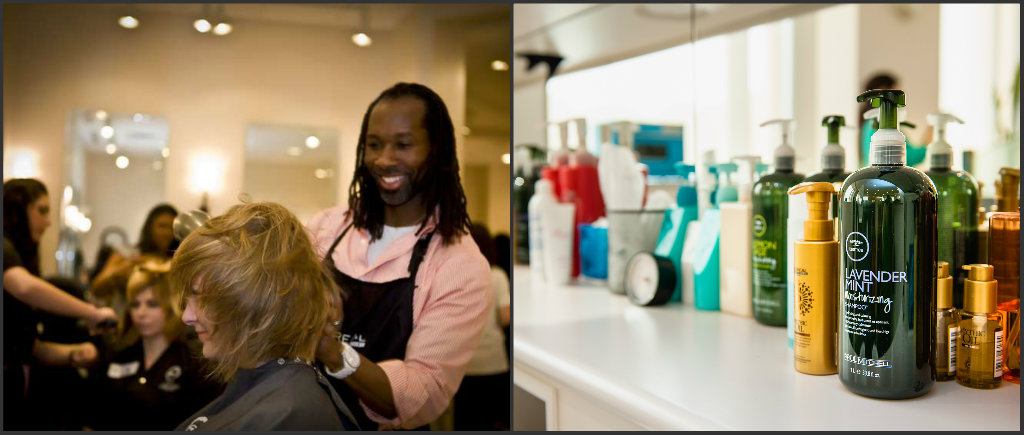 Busy or Non-Busy- Some people like to take salon photos when they are at a really busy time in their salon. This shows clients that the business is popular. And that's one way of doing it. On the other hand, many people prefer to show their salon in a more peaceful, quiet way. The benefit of this salon photo style is that it is (a) more controllable (b) easier on the eyes & (c) more inviting to the viewer than looking at a place full of people.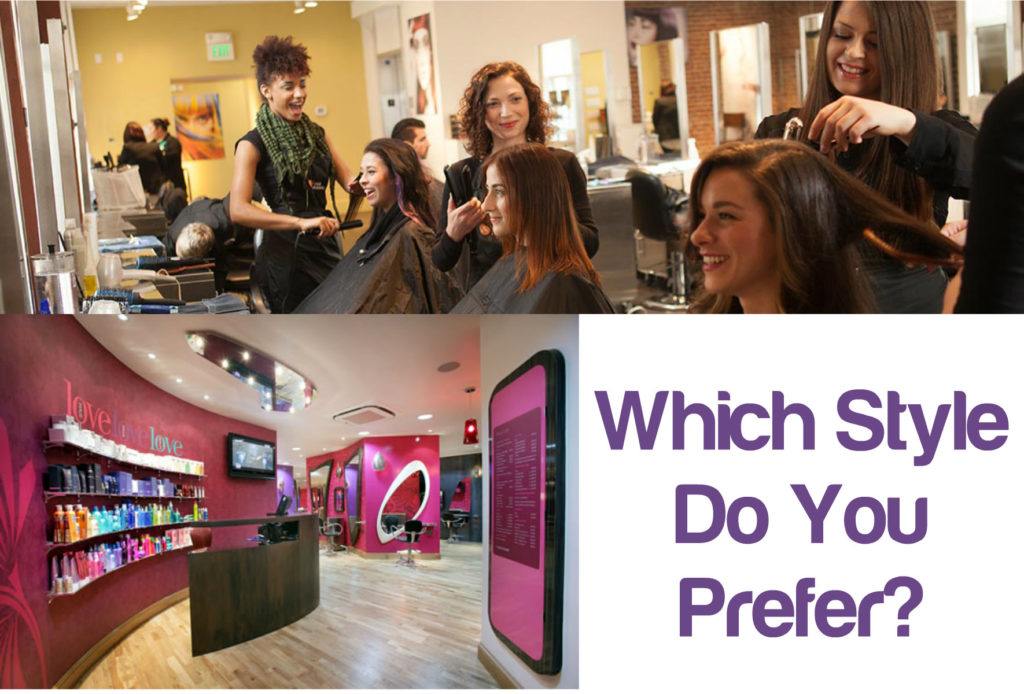 For a more comprehensive look at the Do's & Don't of taking salon photos, check out this SlideShare:
In the end it is important to remember that each salon is different and that not all of these points will work together. When taking your salon photos, look around the room, and with these points in mind, find the best possible way to capture beautiful images. Thanks for reading & good luck!