It's funny, even though salons and barber shops cater to making people look good and feel great, they really have quite striking differences in how they are managed, marketed and run. However, within these differences there are a couple of things that salons can learn from their barber shop brethren.
So, today we are going to look into some unique and inspiring ideas from the world of the Barber Shop:
The Barbershop Atmosphere
Every time I walk by my local barber shop there always seems to be a collection of people inside. At first, I thought that they were all just clients waiting for their 'Front-Back-And-Sides.' I quickly realised that a lot of these guys are just hanging out, drinking coffee and shooting the breeze.
Even clients who have already had their haircut would just stay for another half hour of chit-chat with the staff and the other clients.
Now what this barber shop may be lacking in style and glamour, they more than make up for with customer service and an amazing client experience. I mean, what other business can you think of that has that type of client reaction?
KEY TAKEAWAY: Creating a communal atmosphere in your business can really build long term fans. How about offering a coffee after a service?
Amazing Additional Service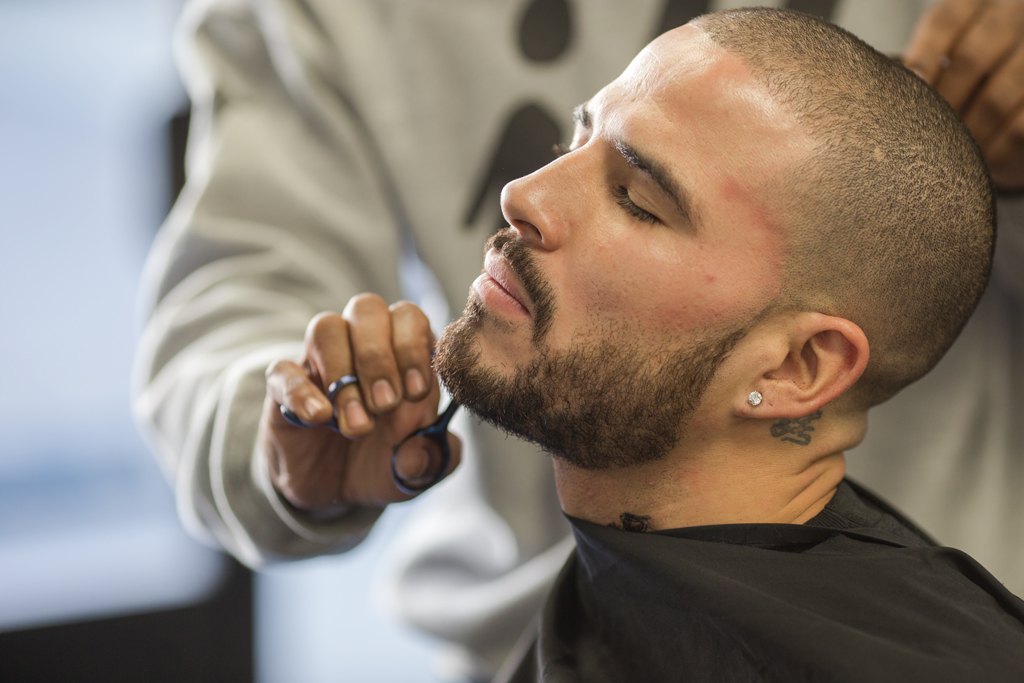 Another thing that barber shops are incredible at is casually delivering additional services above and beyond what the client actually asked for. Say a client goes in and asks for a regular dry cut. Many times that client will also receive eyebrow plucking and a beard trimming.
Therefore, when the session is finished, the client leaves thinking that they really did get more than their money's worth.
This is especially important for when the client is considering whether or not to actually go back to the same barber shop. If it was just for another haircut, then the client may put it off for another week.  However, once the idea of receiving numerous services occurs, then the chances of that client going back are very high.
KEY TAKEAWAY: Think about the small but impactful additional services you can provide for your clients and how they might receive them.
Caring For Non-Customers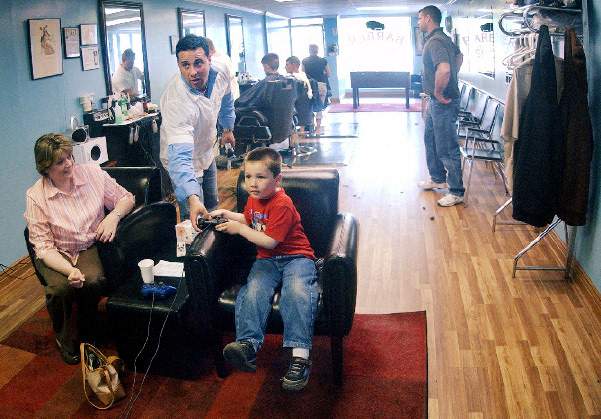 Now, many salons may already be doing this to some degree, but barbers are pretty damn good at looking after the person waiting with the client. Whether it be a child or a spouse, barber shops have a great knack at providing them with attention, entertainment and/or treats.
For children, a few barbers have some sweets and juice boxes that will keep those rascals busy while their Pops gets his new cut. Some barbers even have video game consoles for waiting clients and non-clients as well.
For girlfriends and wives it can be as simple as tea and coffee or as fancy as a cheeky glass of prosecco (You didn't hear that from me 😉 ). Many barbers also have iPads for clients and non-clients to play with and read as they wait. Their main objective here is to keep everybody who comes through that door content and satisfied.
KEY TAKEAWAY: By taking care of the non-customer, barbers create a strong overall client experience, whilst also building a healthy relationship with the community at the same time.
Attitude
One thing that a lot of trendy barber shops are known for is their attitude. I don't mean this in a negative way. The type of attitude I'm talking about is more like a personality with a swagger. A burst of self-confidence that is visible without even going through the doors.
A brand that conveys a cool, proud demeanour can be really attractive to customers. It can be the difference maker between having clients and having fans.
Now, what type of attitude you have and how you would like to present it is entirely up to you. There are many different type of styles and approaches to conveying attitude. Take these guys for example. They seem to be going for that hip, minimalist style: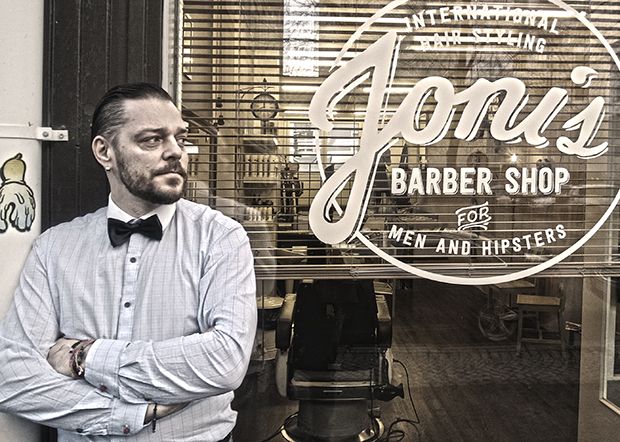 Or you could go a little more extreme in the attitude department. Just check out this place called Bolt Barbers. These guys actually actively encourage bad reviews!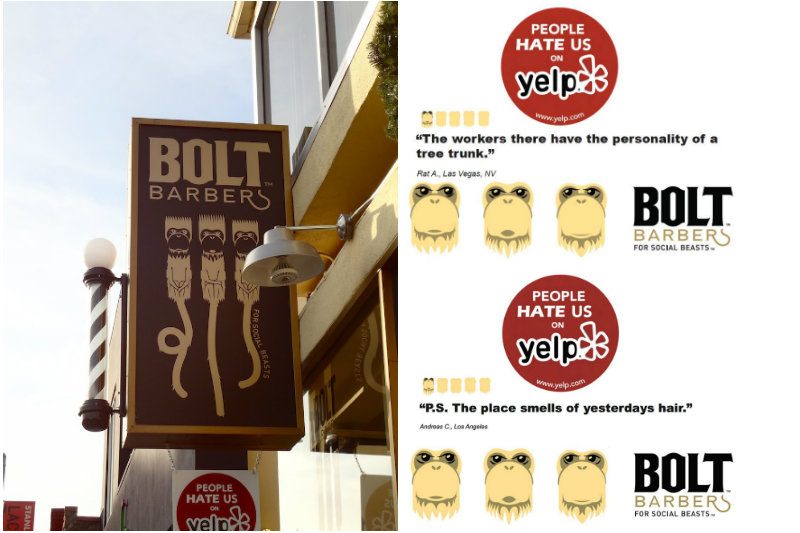 Now, maybe these mischievous makers at Bolts Barbers might be taking it a little too far; but it certainly does have a certain Devil-May-Care attitude to it, doesn't it?
Another thing they have achieved is making sure that they are noticed, right? That comes down to their attitude & personality (is it just me that is kind of interested in seeing what this place is all about?)
KEY TAKEAWAY: Don't be afraid to show off your personality through your brand. Adding a dash of attitude may really help propel you ahead of your competition.
Well, there you have it! Some of the top things that you can learn from your barber brothers. What do you think? Any of these ideas tickle your fancy? Let us know in the comments below or drop us a tweet at @ThePhorestWord.
Phorest offers barber shop software and a barber app for barbershops of all sizes. Why not book your free demo today?
Thanks for reading!
Chris Brennan is our Social Media & Content Marketing Executive at Phorest Salon Software. For any and all help in this area, why not drop him a quick email at marketing@phorest.com. Let's Grow!