As a spa business, you positively impact the health and well-being of your clients every single day; it's your speciality. Does your ethos of wellness extend to our planet?
We are currently in the middle of a serious climate crisis. Seas are rising, temperatures are increasing, and a massive 80% of natural disasters are being caused by global warming. If emissions don't fall by approximately half by 2030, scientists are predicting that the effects of climate change will become irreversible.
As a business owner, you have the power to make a change.
What is Sustainability?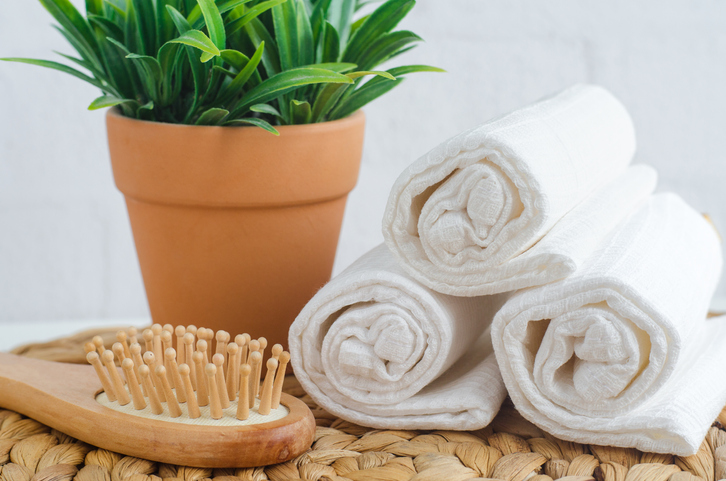 Sustainability, as defined by the United Nations, refers to; "meeting the needs of the present without compromising the ability of future generations to meet their own needs." In the context of running a business, environmental sustainability allows you to service clients, make money, and lead a team while causing minimal harm to the environment. Spa businesses can do this in a number of ways.
Why Go Eco?
Here at Phorest, we're passionate about making a positive change. As businesses, we are in a position of power and can leverage this influence to positively impact the people we work with every day. We understand that not every spa is in a position to become totally carbon-neutral or waste-free, but even the smallest of changes can make an incredible effect on the people and the world around us.
And sustainability doesn't just help the planet, but can benefit your spa, too, allowing you to;

Attract New Clients
Retain Loyal Clients
Save Money on Everyday Costs
Generate More Revenue
Have a Positive Impact on the Community Around You
Here are some of our top tips on how to make your spa more sustainable and grow your business while doing so.
Consider the Products You're Using Every Day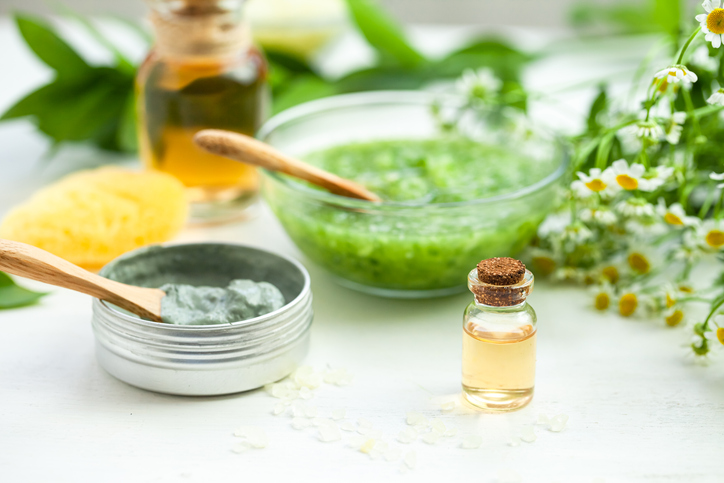 Using eco-friendly and sustainably-made products in your spa is a great way to make a planet-friendly change and attract customers who are conscious about their carbon footprint. From skincare products to towels, robes, and linens, there are a number of eco-friendly alternatives out there that can help you create a more sustainable spa business.
When searching for new, more sustainable products to introduce to your spa, consider not only the materials they are made from but the labour and water it takes to clean them, too. Speaking at Phorest's 2023 Salon Summit, Valorie Tate of Sustain Beauty Co. noted that sustainability looks different to all businesses. For example, salons and spas that use a huge amount of energy and water each day to clean towels could benefit from using single-use, biodegradable alternatives like Scrummi.
When it comes to skincare, lotions, and oils, why not switch up your inventory to include more products with natural, plant-based ingredients, or ones that are known for being less impactful to the environment? As well as being more eco-friendly, these products can be gentler on your clients' skin, making for a more relaxing and rejuvenating spa experience overall. 
Looking out for the following on packaging can indicate that a product is better for your clients and the environment;
Palm-oil free
No animal testing
No animal-derived ingredients (Vegan)
No SLS
No microplastics/microbeads
Plus, using eco-friendly products ranging from skincare to linens can set your spa apart from the competition and help you build a loyal customer base of engaged, eco-conscious clients that appreciate your commitment.
Consider How You Deal With The Waste Your Spa Produces
Did you know that the professional beauty and wellness industry produces an eye-watering 120 billion units of plastic packaging annually? While some of this is unavoidable, how your spa disposes of the waste it produces is something that you can control. Implementing a recycling programme and encouraging your team and clients to recycle waste products and packaging while in the salon is a great way of being more mindful of waste, and disposing of it properly. Two companies that offer salon and spa-specific waste removal services include Phorest's partners, Green Salon Collective & Green Circle Salons.
Likewise, using your spa software to measure things like product waste or partnering with an industry-specific waste company that can safely dispose of leftover chemicals is a great way to ensure that the waste you do produce isn't harming the environment.
You could even go one step further and install a product refill station for staff and clients; cutting your costs significantly and offering a unique way to restock that is cheaper and more eco-conscious for you and for the people that regularly buy products from your spa.
Focus on Education & Getting The Team Onboard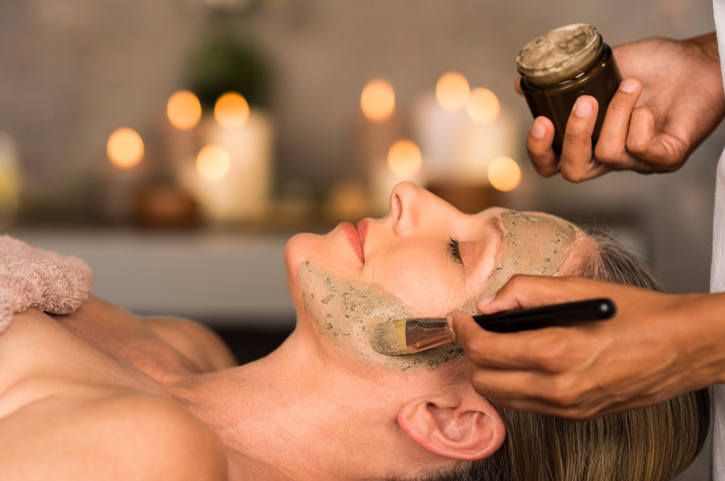 Your team is the backbone of your business, which is why getting them on board with new sustainability efforts is essential, should you want to build a successful and long-lasting impact. As the people who are working directly with your clients, your employees play a vital role in implementing eco-friendly practices in your spa and can influence the people that visit you to prioritise sustainability similarly. Active involvement is key.
To get the message across and make sustainability the norm in your spa, consider holding training sessions or workshops that focus on sustainable spa practices and give your team the tools they need to implement them. These trainings can include everything from energy-saving techniques and eco-friendly cleaning practices to the benefits of using sustainable products and reducing in-spa waste. Reward your team for being sustainable by using your spa software to set staff goals focused on the topic, such as completing a sustainability training programme, or convincing a client to purchase an eco-friendly product.
Team involvement also empowers your team to feel a greater sense of ownership and pride in your business's sustainability efforts, leading to increased engagement with these new protocols and an ultimately more committed team.
Partnering with Like-Minded Businesses Is Essential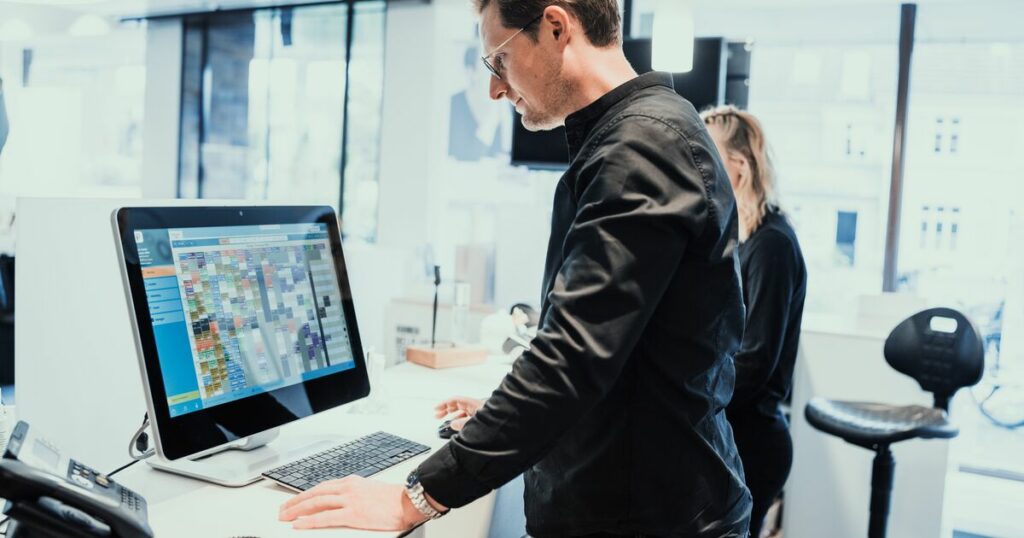 Your business' impact on the environment extends far beyond the spa treatment rooms. One of the most effective ways of making your business a more sustainable one is by partnering with other businesses that have the same sustainability and environmental values as you do.
Think, for example, about your energy providers; are they using renewable energy? If not, is there a way of switching providers or moving to a greener plan? Similarly, if you ship products out to clients, can you pack them in recyclable materials and send them via a carbon-neutral courier?
Perhaps we're biased, but one of the quickest and easiest ways to reduce waste and save on admin costs is to install a professional spa software like Phorest in your business. Going digital completely eradicates the paper waste involved in reporting, rostering, finances, and general admin work. Spa software offers a range of other benefits including;
Simple client scheduling
Professional spa marketing functionalities
Full inventory management tools
Online booking
New revenue stream generation
And more
While many software products offer similar features, Phorest is trusted by over 155,000 salon and spa professionals across the globe and is known for its commitment to sustainability. In the past few years, we've…
Planted a tree for each salon onboarded with us, resulting in our very own "Phorest Forest" in the midlands of Ireland
Hosted team volunteering days to pick litter across beaches & the River Liffey in Ireland
Partnered with VISH & Green Salon Collective to make a positive impact on the industry as a whole
Hosted sustainability talks & dedicated stands at our annual Salon Owners Summit
As a Business, Money Talks
Investing money in sustainable initiatives is a great way to make a positive impact on the environment. If you can afford to, why not donate a portion of profits to environmental organisations that align with your spa's sustainability goals? By supporting these organisations monetarily, you can help fund research, education, and advocacy efforts that protect the environment and promote sustainable practices to a wider audience, showing your commitment to sustainability to your clients while also contributing to meaningful change on a larger scale.
Similarly, investing money in in-spa resources such as staff training, energy-efficient equipment, or renewable energy sources, such as solar panels, can reduce your carbon footprint in-house and save on operating costs in the long run.
While it may be daunting to invest profits in sustainability initiatives for the first time, doing so can benefit both the environment and your business's bottom line.
Your Small Changes Can Make a Large Difference
Implementing sustainable practices in your spa to become a more eco-friendly business doesn't just benefit the planet and its people, but also benefits your business. By going sustainable, you can attract a whole new pool of eco-conscious customers, differentiate yourself from competitors, and position your spa as a leader in the industry, showing yourself as an organisation that holds strong values and, more importantly, acts on them.
As a professional beauty and wellness business, you have the power to make a positive change and create a more sustainable future, inspiring others to do so in the process.
How are you making your spa more sustainable? Let us know in the comments below or on Instagram!