Do you have plans in January? We do, and you're invited. Phorest is hosting our 8th annual Salon Owners Summit on January 7th and 8th, 2024, in Dublin, Ireland. The two-day event will bring together some of the biggest names in the salon industry to discuss the latest trends, challenges, and opportunities facing salon owners today.
With up to 600 salon owners and professionals travelling worldwide for inspiration, growth and networking, the Salon Owners Summit is the leading event for those looking to invest in education and meet with industry experts and leaders. Phorest is celebrating our 20th birthday this year, and we intend to throw a party worthy of the occasion.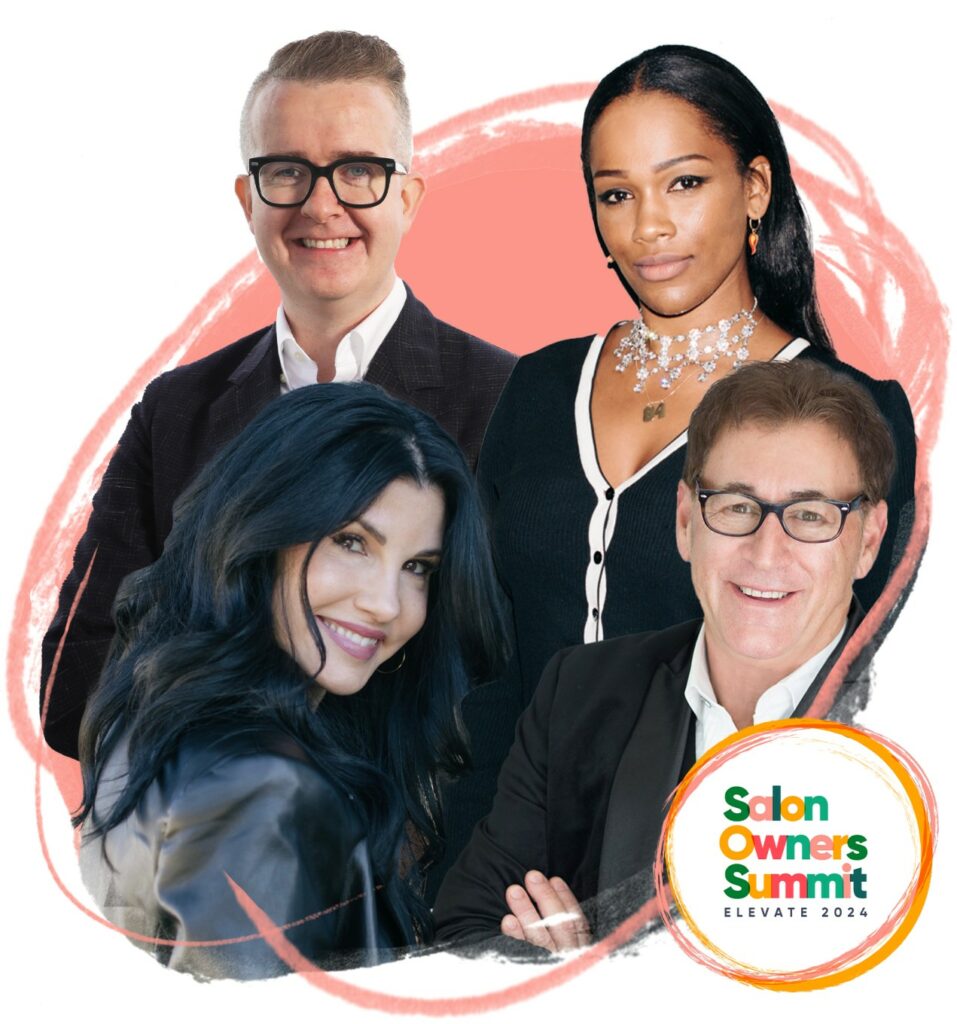 These are a few of the speakers we can reveal for now, but the list doesn't stop here.
Attendees can expect an international line-up of speakers, guaranteed to motivate and help elevate their salon to the next level. Phorest will announce even more speakers over the next few weeks.
Sharmadean Reid MBE
An entrepreneur and founder of WAH Nails and The Stack World, Sharmadean's mission is to use technology to empower women economically, socially and culturally.
David Meade
An award-winning researcher in business and strategy, David has built his reputation as one of Europe's most sought-after organisational facilitators.
Nina Tulio
With 26 years of experience in all facets of the industry, California-based salon business mentor and educator Nina Tulio is guaranteed to bring her radiant, positive energy to the stage.
"I am looking forward to meeting new people that are just as passionate about our industry and serving others as I am. And I can't wait to witness those aah ha moments as they become even more confident and more empowered than ever!"

– Nina Tulio
Geno Stampora
Much-loved US industry favourite Geno Stampora will deliver that motivation you've been looking for.
"I believe in Phorest and its people. Their passion and excitement is contagious. I am coming to inspire and motivate everyone I meet. I want to share my success, my energy, my ideas and my love for what we do!"

– Geno Stampora
Zoé Bélisle-Springer (they/he)
Zoé is the Global Content Education Lead at Phorest and the resident host of the PhorestFM podcast.
Since coming out as transgender in 2021, Zoé has dedicated much of their energy to promoting diversity, equity and inclusion in their personal and professional life. Today, blending advocacy, mentorship and experiences from their transition, they offer intersectional approaches and practical guidance to business owners and their staff on fostering safer spaces and more inclusive cultures.
The Salon Owners Summit is the perfect way to kickstart the year ahead.
There will be plenty of opportunities for attendees to ask questions, share their experiences, and connect with other salon owners. Last year's Summit attendees were also the first to hear about the Phorest features in our Summer Collection. Joining this year guarantees you'll be in the know about all the exciting innovations Phorest has up our sleeves for 2024.
As Ronan Perceval, CEO of Phorest said,

"There's a reason why the Salon Owners Summit is my favourite time of year. It is an incredible two days with electric energy. Salon owners travel from all over the world, including the US, Canada, Germany, Finland, Ireland, and the UK, all looking for the same thing: to elevate their business. Attendees will also be the first to know and get access to our latest features and tech innovations to help make the day-to-day in the salon that bit easier". 
Don't miss out. September is the last month for Early Bird tickets
50% of tickets are already sold! Early bird prices are available through the 30th of September, 2023. Visit the Salon Owners Summit website for all the details and to book your tickets.