It's week three of the biggest new feature release in Phorest history, the Phorest Winter Collection. Have you been following along? This week we will focus on Expert Recommendations, a tool that helps your team sell more retail, available on the new PhorestGo 2.0 app.
In a world as fast-paced as the hair and beauty industry, you need technology solutions that can keep up. Phorest prides itself on keeping its finger on the pulse when it comes to your business requirements. Every day, Phorest teams meet with business owners and their staff virtually and on the salon floor to learn about what they need from a salon software system. Conversations with people like you have inspired the features in this year's Phorest Winter Collection.
Based on our research with hair and beauty clients, 48% of clients are influenced to purchase retail when recommended by their service provider. One in five people is strongly influenced. However, when we asked the people who aren't currently buying products from their salon or spa, 54% said that they want to, but they haven't had a conversation with their service provider.
From your expert consultation to your expert recommendation….
Ideally, your team will always have a conversation about retail while the client is in the chair or at the reception desk, encouraging them to leave with shopping bags in tow. However, we know that this doesn't always happen. Is the staff member a bit shy? Too rushed? Or worried about coming across as "pushy?" Even if they deliver a textbook upsell every time, clients often want time to think about it.
With Phorest's Expert Recommendations feature, your team get a second chance to make the sale. Now they can follow up with clients directly after their appointment via text message with links to recommended products in your Phorest Online Store.
Give your clients the personal shopping experience
It's easy for your clients to feel overwhelmed when searching for hair and beauty products independently. Ten years ago, buying a bottle of shampoo for colour-treated hair or face cream for dry skin might have been simple enough. However, today, shoppers are bombarded with hyper-specific claims and the polarising advice of influencers. Many people want a more straightforward way to find the right product–without wading through thousands of online reviews or deciphering the scientific names of the latest "it" ingredients.
This is where the expertise of a trusted service provider comes in. After all, who knows their unique beauty needs better? When you send an Expert Recommendation through Phorest, it feels personal. The day after their appointment, the client receives a text message signed off by the staff member who sent it that directs them to a unique webpage listing the recommended products.
Recommend one product or curate a whole routine's worth! It's a friendly way to remind clients that you are thinking about them and are here to support them with their hair and beauty goals. These personal touches add up to increased client loyalty in the long run.
Incentivise your team to sell retail. Now it's simple.
With Expert Recommendations, you can track every sale to the staff member who made the recommendation, which is vital if you offer a commission or a reward scheme.
You can also keep tabs on when the client has
Been sent a recommendation
Opened the message
Clicked the link
Made a purchase
Set retail sales targets with your team and give them the reigns. Expert Recommendations syncs with Staff Goals, too, so your staff can watch their progress in real-time.
Ready to start using Expert Recommendations?
1. Open Your Phorest Online Store
Use Expert Recommendations to promote products in your Phorest Online Store. Give clients the best of both worlds: the convenience of online shopping and the personalised advice of a trusted expert.
Did you know that Phorest salons which opened an online store in 2020, have seen average revenue growth of 12% since?
2. Download PhorestGo 2.0
You asked. We listened. PhorestGo 2.0 is the latest and greatest salon management app from Phorest, packed full of improvements and new functionality, including Expert Recommendations.
3. See how Expert Recommendations works up close, in detail.
Everything you need to know to get up and running is in the Phorest Help Centre. Are you using Phorest Academy? Try this course.
Expert Recommendations joins a long list of Phorest features to help you improve your connection with clients (and grow your revenue).
A diverse marketing strategy is a healthy marketing strategy. Phorest has the industry's most advanced marketing suite. From email, SMS, and now, social media ad campaigns, you can ensure your business stays on your clients' minds.
The Salon Floor Series Episode 3: When Phorest Met Karen
The Salon Floor Series are short films where we meet real Phorest salon owners where they are at–on the salon floor– to understand how Phorest fits into their typical day. In this video, we head to Chichester, England, to meet the Managing Director of Beauty Secrets, Karen Thompson. She explains how they regularly communicate with clients to promote their products and services.
What will you learn next?
Maintaining a social media presence is no longer just a nice idea; it's essential. However, let's be honest. Finding your perfect target audience, creating engaging content, and expanding your reach to potential new clients can feel overwhelmingly challenging.
Phorest is no stranger to innovation. We continuously look for ways to tackle business owners' challenges and create new ways to simplify day-to-day salon management. That's why we're inviting you to join Zoé Bélisle-Springer, Phorest's Global Education Content Lead and PhorestFM Podcast host, for an online Think Tank session on the 17th of July, 2023!
Register for the Winter Collection Think Tank
Phorest Salon Owners Summit attendees got a sneak peek of Expert Recommendations in January.
Want to be at the centre of the action next year? Get ready to ELEVATE your business at the Salon Owners Summit in Dublin, Ireland, Europe's premier industry event for salon owners. Kick off the year with more groundbreaking product demos, chats with the Phorest development team, and a world-class ensemble of speakers and special guests. Plus, a chance to network (and party) with hundreds of other like-minded professionals from all over the world.
Book Your Tickets to the Salon Owners Summit 2024. Act fast to secure the best early bird price.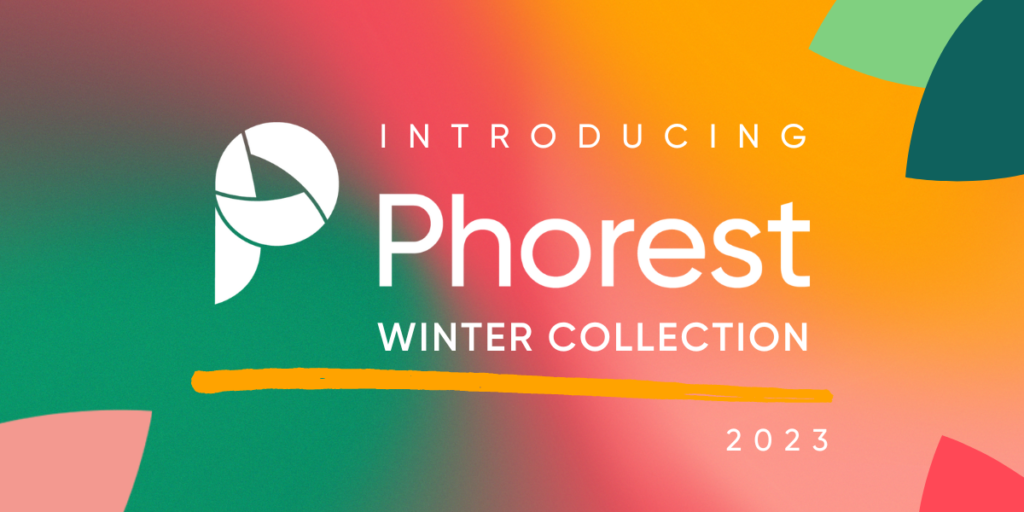 Are you ready to wow this winter?
Learn more about Expert Recommendations and all the new features in our Winter Collection.