Every quarter, we work tirelessly to create the freshest, most impactful salon webinars, articles and eBooks specifically tailored to the most important areas of your salon's success. When mastered, these pillars of the hair and beauty industry will guarantee that your business will stand tall amongst your competitors. And if you want to go one step further and meet us in person, we've made sure we'd be present at some of the biggest industry 2017 trade shows. Have a look at everything coming up in the next few months!
Phorest Academy: Master New Skills!
Introducing A New Series Of Webinars With Valerie Delforge (Delforge + Co.)
We've got brilliant news! Recently, we asked you to answer a few questions on Phorest Academy – how you enjoyed the webinars, what you liked and disliked, topics you'd like to see covered. Most of the results highlighted the need for management webinars so we teamed up with our guest contributor Valerie Delforge and will be presenting a series of six management-orientated webinars starting in the next month or so!
The following titles might change, but these will be the themes for the six webinars. There will be one per month and they will have the same hour-long format that the Phorest Academy has for its other webinars and training sessions.
 How To Manage Your Staff: This webinar will cover the 5 key elements to managing your staff and ensuring that everyone is working from the same page.
The Importance Of The Structure: This hour-long session will cover the SOP Manual, business structure models, time management and operational management.
Motivate Yourself And Your Team: Valerie Delforge will cover budget, individual development plans, team meetings & mindset in this third webinar of the series.
HR, Recruitment & Training: This fourth webinar will cover HR processes, recruiting for the better, training plans and managing Generation Z.
How To Handle Difficult Staff Members: The second to last webinar of the series will cover the keys to handling difficult staff members from structure to mindset.
From Management To Leadership: Finally, the last webinar of the management series will discuss leadership, what it means on a day-to-day basis, and how to lead your team to success.
Official dates to be announced soon! Keep an eye on our Facebook Page's Events section.

The Salon Instagram Masterclass
Turn your Instagram account into a premier marketing game-changer for your salon! In this Salon Instagram Masterclass, we shall be going through 4 crucial areas:
Setting Up Your Account The Right Way: We're talking about the must-haves and the basics functionalities of the platform.
Instagram Best Practice: What should you write in your account's biography, what hashtags should you use, how to build engagement?
Posting Like A Pro: What should you post on Instagram, how to get the best looking posts and planning an Instagram content calendar.
Who To Follow For Inspiration: Goes without saying, the best accounts to follow to get inspired.
Watch it back on demand right here!
Other Webinars To Watch On-Demand
Learning Guides: Ebooks
For those of you who prefer taking salon education classes in the comfort of your salon, we have a new ready-to-download eBook and another one to be released in the next month or so!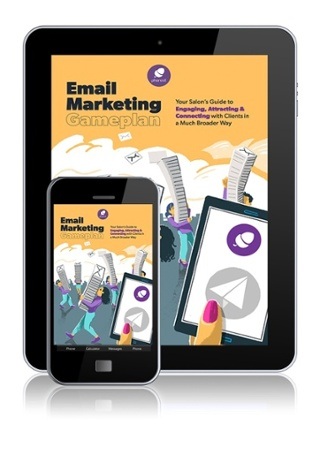 The Salon Owner's Email Marketing Gameplan (DOWNLOAD HERE)
The Salon Owner's Ultimate Guide To Facebook [2017 Edition] (AVAILABLE SOON)
2017 Trade Shows To Attend
Professional Beauty Dublin (September 24-25, 2017)
A great source of trend spotting, networking, and learning with industry experts sharing their knowledge on the hottest industry topics. It's also Ireland's biggest beauty and spa trade show taking place in Dublin!
RSVP on Facebook here and find us on Stand E54.
Olympia Beauty London (October 1-2, 2017)
For those of you who haven't experienced Olympia Beauty before, make 2017 your debut to the show! Experience the upcoming trends, brand new techniques and everything you need to keep your business ahead of the curve!
RSVP on Facebook here and find us on Stand C70.
Salon International ExCeL London (October 14-16, 2017)
What to expect at Salon International this year? 400 brands showcasing great products and equipment, services and practical solutions. Come get your creative juices flowing and soak up the amazing atmosphere & mix with the many thousands of like-minded hairdressing professionals!
RSVP on Facebook here and find us on Stand H170.
Professional Beauty North (October 22-23, 2017)
Your favourite brands plus exciting newcomers will converge in one place for the leading trade show for salon and spa professionals in the north of England!
RSVP on Facebook here and find us on Stand E49.
Phorest FM: The Salon Owners Podcast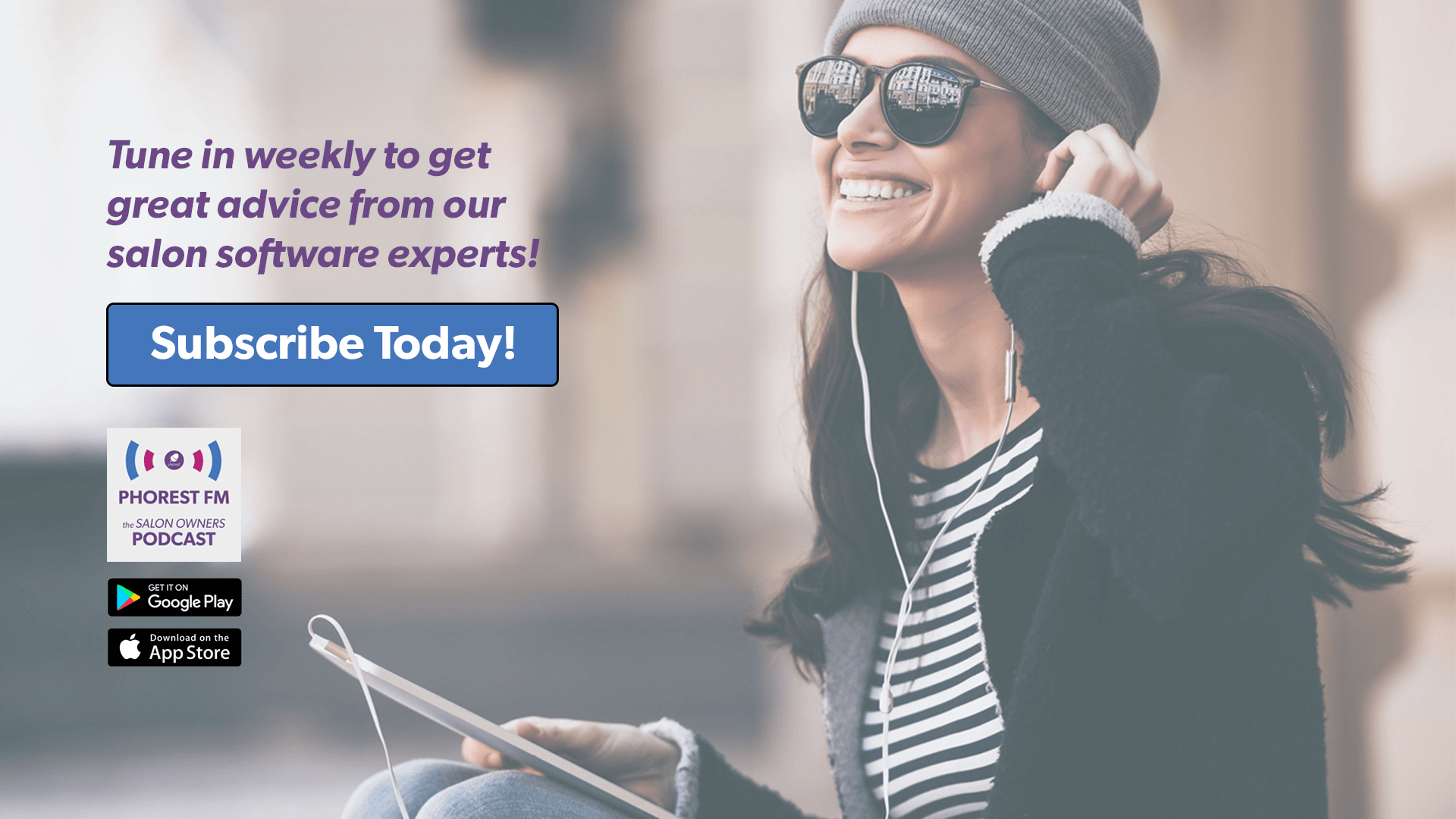 Phorest FM is co-hosted by Killian Vigna and Zoé Bélisle-Springer. The show is a mix of interviews with industry thought-leaders, roundups of our most recent salon owners marketing tips & tricks, all the latest in and around Phorest and what upcoming webinars you can join.
Never miss another opportunity to perfect your marketing skills, subscribe to Phorest FM, The Salon Owners Podcast today!
Learn at your pace for free and most importantly, at your convenience (work, home, on a daily commute). Hope to see you at one of these 2017 trade shows!
Thanks for reading,
#LetsGrow
---
Featured imaged shot on location of Aviary Lane. © 2017 Phorest Salon Software.