We don't often dedicate a full blog post to the perks of being a Phorest Salon Client, but given the popularity of the monthly marketing toolkits, here we are today. Did you know that being part of the Phorest family gave you complete access to a range of free email and SMS templates already uploaded to your system? Even more, these templates are updated on a regular basis and are completely modifiable to cater for your salon's branding guidelines! Curious? Have a look!
Email And SMS Templates To Help With Your Marketing
Phorest Salon Software's Monthly Email Templates
When constructing email marketing campaigns or newsletters for your salon, you will find that certain campaigns may be more successful than others. You may wish to run these again periodically, or you may have a set type of campaign that you run on a regular basis. If that's the case, you might find that using templates saves you an invaluable amount of time.
Whether you're looking to run a promotional marketing campaign or monthly newsletter, we have a collection of templates that can be quickly and easily selected to send without having to construct a campaign from scratch every time! However, the emails we upload to your system are templates do require a few minor modifications and will need to be re-saved to suit your salon.
Related | Phil Jackson On Using Email Marketing In The Hair, Beauty & Spa Industry
Here are some examples of what you could have access to:
Step-by-Step Guide
Go to Marketing > Templates and Filters at the bottom left of the screen.
Click on the Email Templates button.
Here you will see a list of existing email templates already in your Phorest Salon Software.
To create a new template, simply click the Add Button.
Give your template a name and begin composing as you would any other email campaign.
When you are happy with your new template, click Save.
To access the full visual step-by-step guide and a rundown of how the email editor works, download the free Salon Owner's Email Marketing Gameplan. Find all information about this on page 25 to 33.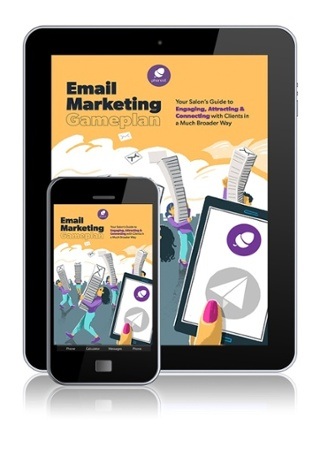 Phorest Salon Software's SMS Marketing Templates
Designing a casual and relatable SMS can be a great way of capturing your clients' attention and remind them of your brand. In fact, in many industries, mobile messaging proves to be the most effective marketing channel. But, as a busy salon owner, it can be tough finding the time to come up with ideas for these SMS campaigns.
Phorest Salon Software clients get full access to a library of regularly updated SMS marketing templates. We upload SMS marketing templates on a monthly basis as well as some quirky messages for any upcoming events some of your clients may have. For example; Graduations, Weddings, Holidays, Back to School.
Related | Tried And Tested Salon Black Friday Campaigns You Can Steal
Here are some examples of what you could have access to:
Step-by-Step Guide
Click on Marketing, then Compose SMS.
Enter the text of your message in the text box or select a pre-saved template.
There are a number of tools used for editing your SMS on the right-hand side. These tools pull the relevant information from your database. Use the ones you'd like.
You can see a count of how many characters you have available for the text on the right of the screen. If you go over the 160 character limit, you can select the 'Send Longer SMS' button at the bottom of the screen.
When you are happy with your SMS, click Next. This will bring you to the Filtering section.
For more on this step-by-step guide, or to access case studies and ready-to-use templates, download the free Salon Owner's SMS Marketing Gameplan.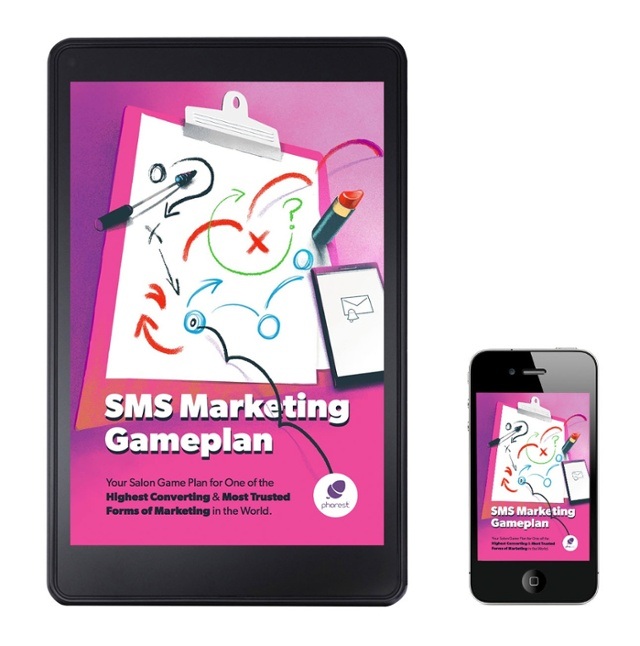 Don't forget to download your 10 free salon Christmas graphics!
Thanks for reading!
#LetsGrow
---
Not A Phorest Salon Software Client?
Our salon software solution takes the pain out of managing and growing the salon you've always dreamed of owning on top of getting access to a library of pre-made email and SMS templates.
Why not check out all our features and book a demo with one of our business consultants.
---
Featured imaged shot on location of Nu Essence, in Dublin. © 2017 Phorest Salon Software.