Last year's Summit was all about unlocking the key to "Creating a Magical Client Experience" and the feedback was great! Remember how we were telling you about how you shouldn't miss out on the Salon Owners Summit 2017 Early Bird tickets? Well, the time has come to purchase them, as Phorest Salon Software are proud to announce the first big update for the upcoming Salon Owners Summit 2017!
Phorest Salon Owners Summit 2017: when, where & theme
Simply put, these are the three things to remember for the Phorest Salon Owners Summit 2017:
When:  

January 9th, 2017  (approx. 9.30 am – 6.30 pm)
Where: The prestigious 5* Shelbourne Hotel, Dublin 2 (city centre)
Theme: Team Building: Creating A Culture of Initiative in Your Salon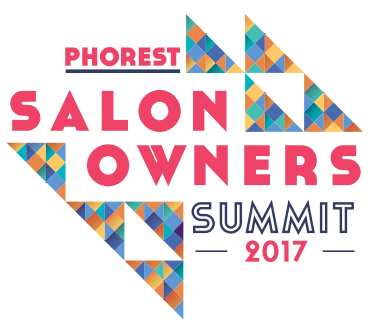 Team Building: Creating A Culture of Initiative in Your Salon
It's not enough to simply put together a team of experienced therapists and stylists… In order to really push your salon to the level you know it can get to, it is going to take commitment and initiative from EVERY MEMBER OF YOUR TEAM! As opposed to having a team simply taking what comes their way and working through the day, with a culture of initiative, your employees will act consistently. Their motivation will come from within themselves and be fueled by their peers. This summit is all about building a cohesive unit that accepts collective responsibility for the outcomes and growth of your salon. 
First announced speaker: Andy Bounds
If you don't know him already, Andy Bounds is a best-selling author described as "a genius, whose advice can't be ignored". He knows that good communication lies at the heart of everything, especially building a world-class team that cares. Having spoken in 35+ countries, to audiences of all sizes, you can expect to gather the practical tools and knowledge to take your team to heights they've never reached before.
(As for the other speakers, they will be announced shortly! 😉 )
"It's not what you say that counts. It's what people do differently after you've said it."

– Andy Bounds
The venue
The Salon Owners Summit 2017 is set to take place at the prestigious Shelbourne Hotel in Dublin City Center. The venue, housed in a 200 year-old historic building, displays a blend of traditional luxury and contemporary convenience for an overall 5-Star rating.
Tickets and Pricing – (to request a call back now, 

PLEASE CLICK HERE

)
The pricing is currently set for the Early Bird tickets and includes breakfast reception, lunch, tea & coffee, grants you access to the best speakers in the industry, a fantastic networking opportunity, a goodie bag worth over £60 and free tours and activities (Guinness Storehouse, Jameson Distillery, Walking tour of Dublin and a Pub Crawl plus a super special and secret pre-party speaker the night before).
Please note that an Irish VAT rate of 23% applies as the event is held in Ireland.
Don't wait too long, based on the last two years, these Early Bird tickets are selling fast! So request a call back today for more info on prices, summit speakers and parties around the main event!
For info on accommodation, speakers and the likes, keep an eye on: www.salonownersummit.com
Not a Phorest Client?
This event is exclusive to Phorest Clients only. However, if you are looking to take your salon to the next level, then why not request a free demo of our software today, and join the list of esteemed guests for The Salon Owners Summit 2017!
Simply fill out the form at the bottom of the page.
Thanks for reading,
#LetsGrow