"At first we were apprehensive about sending SMS, we thought it would cost a fortune and that we wouldn't really see any take up. However we were quickly proven wrong. After experiencing a slow November we knew we needed to take some marketing action. So in order to eliminate those white spaces in our appointment book we decided to send out 700 messages and in less than a week, 28 customers had made an appointment, making us €2154 profit. A very successful first campaign!"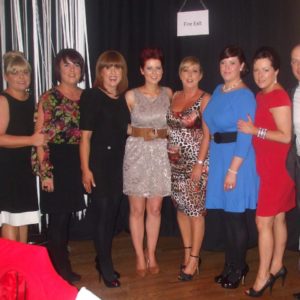 So , what was this miracle message?
"We rang Alvy, one of the marketing experts at Phorest with a sample SMS we were planning on sending out. This message was full of special offers:
Treat yourself at Adam Gayle Hairdressing. Full head of hi-lites, cut and blowdry €85.00. Half head of hi-lites, cut and blowdry €65.00. Get €5.00 off all colours Tuesday – Friday. Offer expires 7th Dec 2012. Also avail of our Tues €12.00 blowdrys.
Although this text is highlighting good offers that are available in Adam Gayle, Alvy explained that this text might cause information overload for our customers and that a more specific SMS would work better. With this in mind we focused on one offer as this would make the text really straight forward and easy for our clients to read and understand. Following Phorest's golden rules for SMS Marketing, we created a message that was both relevant and appealing to our target audience.
Treat yourself @ Adam Gayle Hairdressing Full Head of Highlights including Cut/ Blowdry €80.00 Valid till-7th December 2012 Avail of Tuesday €12.00 Blowdrys.
This message also worked much better as we identified a call to action making the offer only valid until the 7th December. This text is also 160 characters meaning it went out as one message, making the campaign very cost effective for us. We are very happy with the SMS campaign and are planning to run another offer in January. I could not emphasise more the benefits of doing the training. Without having the training and reading the manual, our SMS wouldn't have been as successful. We are also going to use Facebook to countdown to the end of the offer and use it as a reminder tool."
At Phorest we offer free online SMS training, to avail of this training contact us info@phorest.com and we can get you booked in.