There's no way around it: salon lighting can make or break your interior design on top of throwing off existing and potential clients. When well thought-out, however, it can enhance every single step of your customer journey and daily tasks. Everything, from the placement to the type of bulbs you decide to use, plays its role in successful interior lighting design. So what is it that you must look out for, and why?
Related | 7 Salon Decor Tricks To Make Your Reception Feel Spacious
Choosing The Right Lighting For Different Areas Of Your Business
If you were anything like me as at the age of 13-14, I used to try to catch the light from my bedroom's window to finish off a book I had started that same morning. Every single time though, without fail, my mother would tell me about how it was really putting a strain on my eyes to do so and that I should read in the morning when the lighting was better. And you know what? She was right (when are mothers ever wrong!).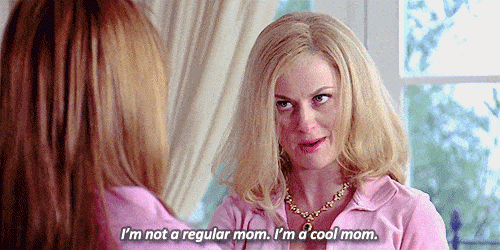 Where I'm going with this, is that the same principle applies to your salon lighting. You just can't expect your stylist, therapist or receptionist to work in a poorly lit environment. It'll be annoying for them, but it'll also be detrimental to your customer experience! Lighting is an integral part of how we, as humans, experience a space. Make sure you put some thought into it.
Ambient Lighting
Think of it as your primary light switch. Your salon, spa, clinic or nail bar can't go without it. It's what allows you to work, simple as. For this, people often go with recessed ceilings lights and dimmers (don't underestimate them, you can use them to change the whole salon's mood).
Task Lighting
Do yourself a favour, and make sure your reception desk and your colour station are well lit. If they're quite dark, add some task lighting. Same for the bathroom. Task lighting is essential when carrying out specifics tasks. You can use table lamps, floor lamps, pendant lights, etc.
Accent Lighting
Bring your customer's attention to something in particular within your salon or spa. Your retail display for instance? Or perhaps your waiting area where you keep books and magazines? Accent lighting is also known as "directional light," which can be achieved by wall sconces, lamps or small recess lights. Think of this type of salon lighting as the stronger lights, the ones that accentuate an area of your business.
To find some inspiration, check out these 7 top trends in interior lighting design for 2018.
Five Rules To Remember
Before adding lights everywhere just for the sake of it, make sure they flatter and complement your interior design; lousy lighting can be quite off-putting. Don't go too 'white' nor to 'warm.'
Think about placement. Make sure there are no shadows around your stylists' and therapists' working area. There's nothing worse for him/her than to ask a client to move slightly to the left to catch that better light.
Choose bulbs that render colour accurately. Aim for a bulb in the middle range of the Kelvin scale (3000 to 4000) with a Color Rendering Index between 80 and 85. You can't afford to have a client ask for xyz colour and find out they got something completely different as they walk out your door.
For increased sales without much effort, use proper lighting on your retail display and products.
Create your salon's mood with dimmed lights.

The Impacts Of Good Salon Lighting On Your Salon/Spa
Good salon lighting will have positive impacts on many areas of your business. Let's take a look at a few.
Your interior design: Bulbs come in a variety of temperatures. If you go for something too cold, your salon might feel too clinical. The right bulb temperature will tie into the entire design of your salon, making your client feel relaxed and at ease.
Daily administrative/reception tasks: Imagine having to input data or manually type in a voucher code in bad lighting conditions… Nightmare! Do yourself a favour: if there is a lack of natural light in your the reception and office areas (or if the ambient light just isn't enough) add some task lighting. You'll be able to focus on the task at hand for a longer period without feeling any strain on your eyes.
Treatments and services: Your entire salon experience is based on making your client feel good and look great. If he or she feels good in the chair, you increase your chances of turning them into a loyal customer. One of the tips I've read around this goes as such:"With the right budget, you can achieve great results by putting lighting around salon mirrors. This removes shadows from the customers' faces and makes their skin look nice and even. However, this is a high-end alternative.A cheaper option is to install two profile lights on each side of where the customer sits and aim them toward the shoulders. This will also effectively remove unwanted shadows from the face."
Good lighting at your workstations also allows your staff to do their job with precision. Imagine the disaster of a reputation you'd get if a client got their makeup or hair done, it looked a certain colour inside your salon, but then as the client leaves the tone is completely off! Consider adding overhead lighting with bulbs between 3000 and 4000 Kelvin and that render colour correctly to help avoid this.
Retail displays and products: Many salons overlook the power of good lighting on retail displays and products. The use of proper accent lighting (much brighter) will draw your customer's attention to your display, whereas if your products are just sitting there without anything to make them pop, they might be perceived as dull and unattractive. Another tip I've found while doing some research for this article is to light the products from the front (ideally). A backlit product display might get noticed, but it can also have the opposite effect on the products, as they tend to get lost in all the light.
One last thing if you're into eco-friendly solutions: buy LED lights! Have a listen to this episode of Phorest FM on which Killian and Zoe are joined by award-winning salon owner Jennie Lawson to discuss eco-innovation in salons.
Got feedback? Let us know either in the comments below or tweet us @ThePhorestWord! (Pssst! We're on Instagram too!)
Thanks for reading! #LetsGrow
---
Featured imaged shot on location of Wildflower Creative Group, in Dublin. © 2018 Phorest Salon Software.