With the holiday season officially in full swing, it is time to start implementing your Christmas SMS strategy.  One of the most effective methods for getting clients in your door is by using Christmas SMS messages.
To this day, SMS has been the go-to tactic for small business owners during high volume market seasons. This is due to the instant & personalised method of message delivery that comes with text message marketing.
In comparison to all other forms of marketing, SMS has by far the most successful open rates of them all: in-or-around 99%! That kind of open rate hasn't been achieved with email since about 1990…
It's a fact that the vast majority of your clients are going to open your Christmas SMS messages. But what are they going to read? What will drive them through your business doors over the next crucial weeks?
Well, our SMS experts here on the Phorest Grow Team have come up with the very best Christmas templates (including some golden-oldies) that you can use for a variety of different objectives. Whether it's up-selling holiday gift cards or rewarding client loyalty, you will find your next Christmas SMS below:
Salon Christmas SMS Templates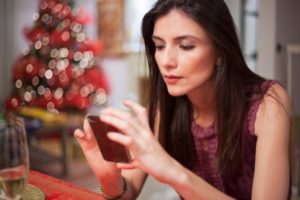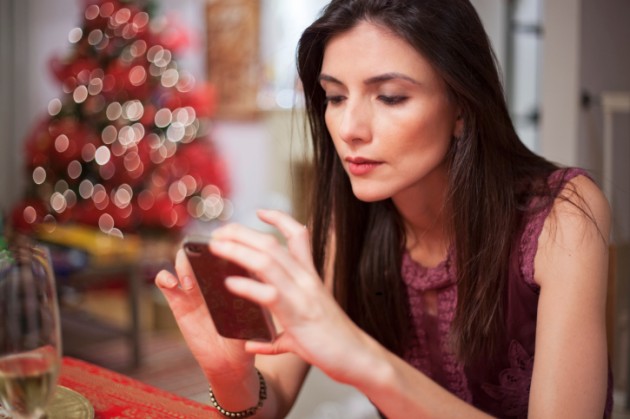 *PLEASE NOTE – please don't just copy and paste the templates below into your software. You must use the first name button at the start of the SMS to personalise your texts.
Gift Ideas – target a male audience – Give them the perfect gift idea for that someone special.
David, your angel deserves the best this Xmas. Our gift vouchers & hampers will keep you off the naughty list! Call @beautytree for more 098765790
Increase your Referrals – Christmas is a time for bonding and sharing  – don't miss the chance to increase your referrals.
Anne, Xmas is here & it's time for the attitude of gratitude. Bring in someone you love & get £100 in extra TreatCard points pp. @beautytree 0653221455
Treatment Push – festivities are always a great opportunity to promote new treatments.
Kate, have you been a good girl this year? Then you deserve the best! Pamper yourself with a revitalizing facial & get a mini-manicure free. 02071009290
Rewarding Loyalty – make your premium clients feel special. Reward them with no additional costs by giving them extra points on their TreatCards.
Emma, it's time for Xmas presents @RightHair. Buy any hair product in December and we'll give you £20 in bonus TreatCard points. 014598223
Gift Cards – a great stocking filler… or indeed a great stocking filler for themselves:
Amy, Pucker up this Christmas! Our gift vouchers and hampers will guarantee you a kiss under the mistletoe @beauttree. Limited stock 09767458940
Product Push – gift ideas to get the returns
Laura, Shopping for the stocking just got easier! Stocking fillers aplenty @beautytree, Get yours before Santa's elves buy up all the stock. 0823493830
Glamour packages for Christmas Parties – capitalise on the fierce competition for the most glamorous in the office
Jennifer, Get in here before you party out there! Xmas Party glamour fix @beautytree. Top-to-toe beauty from £50. Book now 2 avoid bad pics! 09876579
Christmas Themed Nail Art – use little a humour to push your creative prowess
Rachel, are Christmas jumpers too much?! Why not leave the festive fun to your fingertips with our Merry Manicures! Nab an appointment now 012379250177
Christmas Party Makeovers – more ireas for the Christmas party
Sarah, what better time than Christmas to rock a bold new makeup look? Book in with us now for your Christmas party preparations! 01238480820
Treat Mum – use a sense of festive and family to strike a chord
Lisa, does your Mum know how much you appreciate her tasty Christmas turkey? Show your thanks with a treatment! Phone us now on 012310971
REMINDER: Be sure to use the <<<Client Name>>> button correctly to personalise each message and modify each of the above templates to match your Christmas goals.
Have a nice Christmas!
For other Christmas marketing ideas, click here!
And if you are looking to kick off 2015 the right way, why not request a demo of our salon software today? Simply drop your info in the demo form below!
Lydia Foley is the TreatCard & Development Executive at Phorest Salon Software. For more tips, advice and ideas – email loyalty@phorest.com.