When done right, salon portraits can convey perhaps just as many -if not more- emotions than words. In fact, photography can be perceived as very poetic. It is no wonder why magazines and books are filled with stunning photographs & graphics. So with that in mind, we have a question for you: Are your client portraits generating more bookings?
Glamorous salon portraits will ensure you accurately show off your level of expertise to future or existing clients. In fact, it might just be what will have them book an appointment in the first place! Ask yourself this: how many of your clients have brought inspirational reference pictures for their treatment or service?
Mastering the art of photography may require hours of practice. But anyone with a camera or high-quality smartphone has the opportunity to tap into the importance & the magic of photography! And with these 3 simple insights on the most classic photography lighting styles, you will be closer than ever to achieving those stunning magazine shots your clients bring into your salon.
Accentuate cheekbones with butterfly lighting
Most photographers choose butterfly lighting (or Paramount lighting) for glamorous beauty and fashion shots. This type of lighting distinguishes itself by the butterfly shaped shadow just beneath the subject's nose (hence the name), and is great for accentuating cheekbones. When approaching this style of salon portrait, make sure:
The under nose shadow DOES NOT reach the upper lip.
The light source is aiming downward onto the face.
Setup
To ensure your customer is well lit, your light source should come directly in front and above his face. This will create shadows below your client's facial features (nose and chin mainly).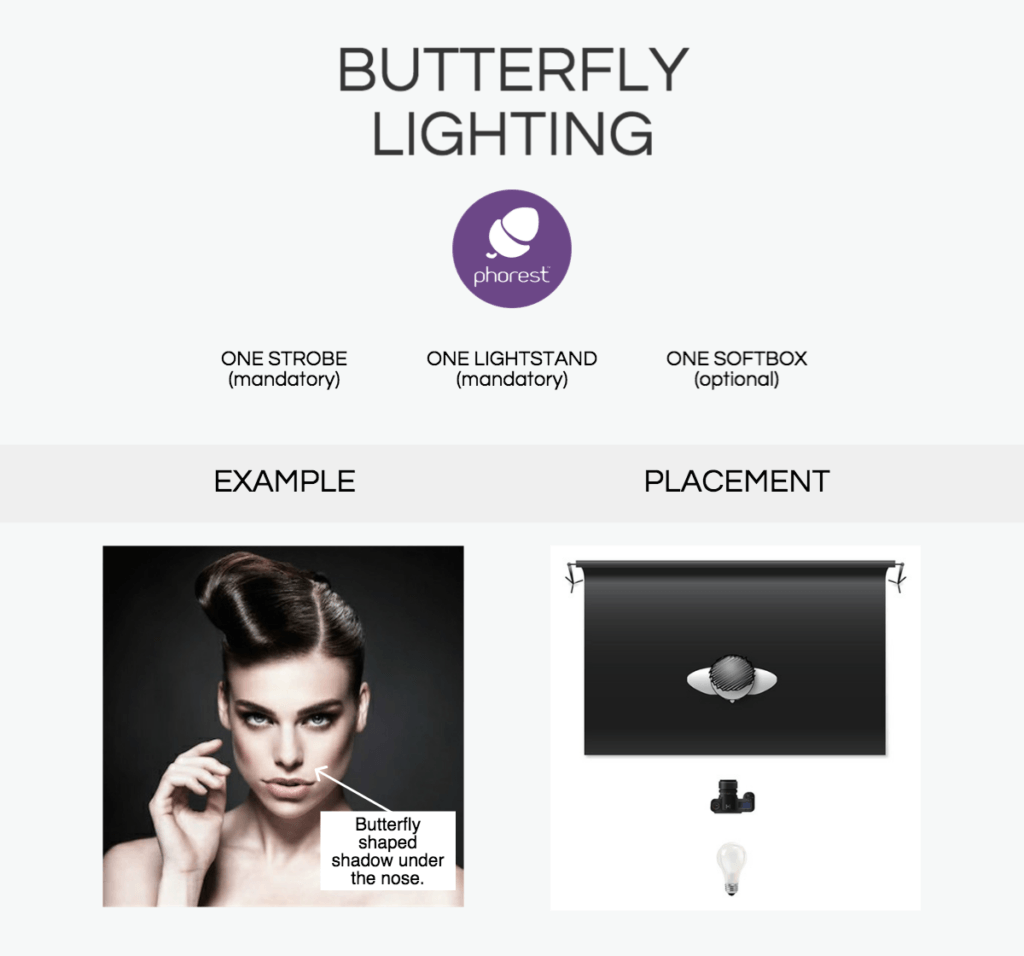 Back to basics with loop lighting
You should consider loop lighting as an essential lighting setup for your salon portraits. It is actually one of the most common styles among photographers. Why? Because it flatters numerous types of faces. Easy breezy.
Known for the loop-shaped shadow it casts under the subject's nose (usually to one side), loop lighting has also two other key characteristics:
The loop shadow DOES NOT merge with the shadow on the cheek.
Most of the face is in light, but there are enough shadows to bring definition into the photograph.
Setup
In order to successfully render a salon portrait with loop lighting, you should position your light source just above your client's eye level and angle the light between 30-40 degrees to the side of your camera. You should use this technique to your advantage when looking to highlight a feature on one side of your client's face.

Use Rembrandt lighting for natural and compelling salon portraits
Needless to say this lighting style takes its name from the famous Dutch painter itself. With a much more dramatic tone to it, Rembrandt lighting brings more mood and a darker feel to a portrait. Here are some cues to recognise this style:
Half the subject's face is in shadows except for a triangle shaped light spot on the cheekbone and eye.
The eye on the shadow side of the face has light in it (creating a nice sparkle).
The shadow of the nose should point towards the edge of the lips.
Setup
Create dramatic glamorous photos by placing your light source at eye level with your client and positioned at a 45 degree angle from your camera.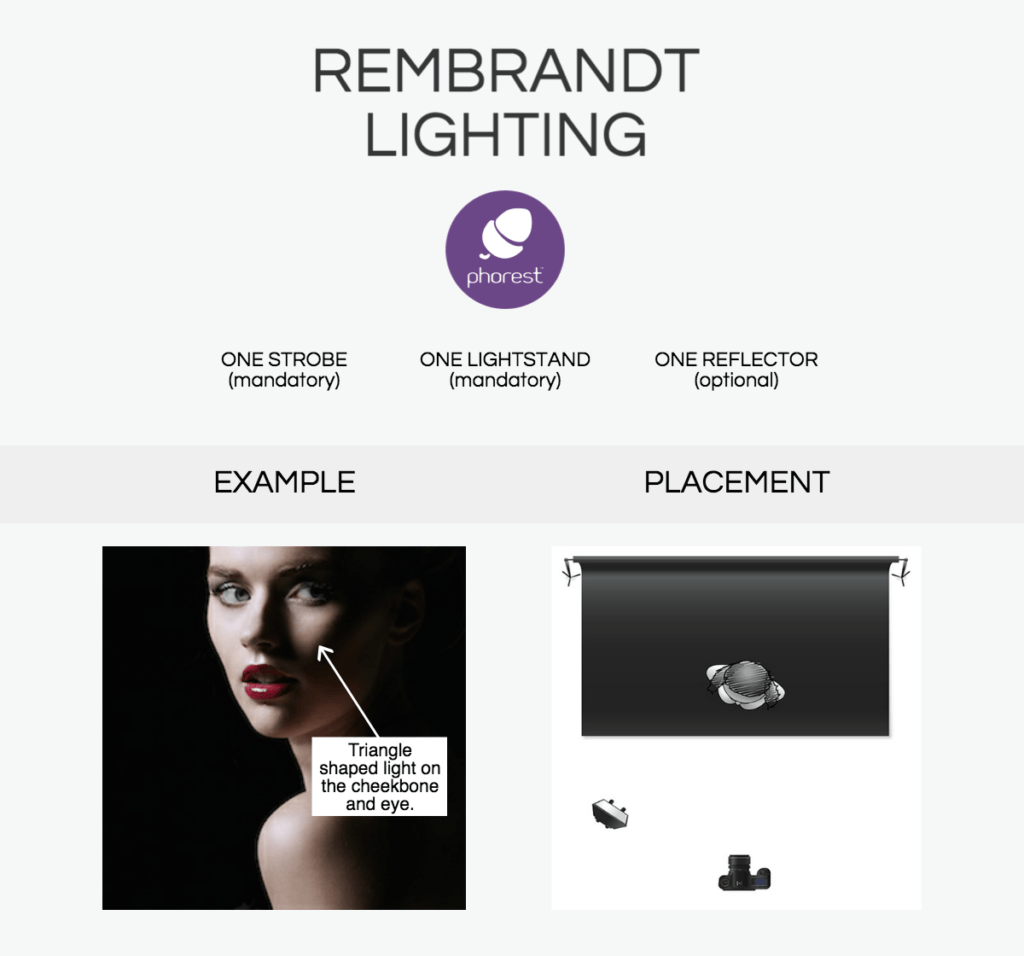 Whether you can invest in photography material or not isn't really that big of a deal. The principles behind these techniques are what really matter, because they will help you understand how to play with light sources to have a similar looking style. If you can invest in material however, remember that practice makes perfect; and mastering the art of the perfect salon photo can truly make a HUGE impact to your business! 😉
It may seem a little daunting at first, but how about you grab your camera phone, a member of your team, go near the window (to get some natural lighting) and try one of these techniques out tomorrow! And then you'll be on your way to creating exquisite salon portraits!
Oh, and why not head over to Instagram and tag @phorestsalonsoftware in your newly styled salon portraits to show us how well you're coming along with the 3 techniques!
And for any feedback or tips you want to share, let us know either in the comments below or tweet us @ThePhorestWord! (Pssst! We're on Instagram too!)
Thanks for reading! #LetsGrow
Featured image by Dallas J Logan, Internationally published LA Beauty/Fashion photographer, creative director, video director and educator.