Recruiting and retaining great stylists has always been a big challenge for salon owners. But imagine if your salon had a waiting list of stylists desperate to join your team? Your salon would become an overnight success; you could handpick the busiest and most talented stylists could eliminate any competition in your area! Joining Jo Fairley, Ryan Holiday and Christina Kreitel on the Salon Owners Summit 2019 main stage lineup is David Barnett, a UK-based salon coach who provides education for salons and spas across the UK, the US, Ireland & Australia on the "new age" of leadership and marketing!

Salon Owners Summit Tickets are selling out fast, make sure you don't miss out!

David Barnett: Learn How To Attract, Recruit & Retain Salon Superstars
Salon owners often think of ways to make salons feel different to attract new clients. What about making them different to attract new team members?
In his presentation at the Salon Owners Summit 2019, David will talk about how he and his wife created a 7-figure business with multiple 6-figure stylists and how they created a culture that every stylist in their area wanted to be a part of!

About David Barnett
A fourth-generation hairdresser, David Barnett began his career in the industry at just 16 years of age. He got his start at Dublin's Toni & Guy and by the time he was 22, had become one of their youngest ever franchisees. After a decade with Toni & Guy, David set his sights on New York and joined John Barrett's 5th Avenue Salon.
David then met his wife Nicole in Chicago, where they managed a flag-ship salon for the multi-billion dollar beauty company, Ulta Beauty. In 2009, they opened Brush Salon in Healdsburg, California and within five years, grew their business to 7 figures while managing a team of multiple stylists earning over 6 figures each. Brush went on to win Best Salon in the North Bay for three consecutive years, and in 2016, it was chosen to do the first ever pop-up salon for the Super Bowl 50's VIPs.
David and Nicole Barnett sold Brush in 2016 to solely focus on coaching stylists and salon owners. Their online programs, The High-Performance Stylist and The 7 Figure Salon, now allow owners and stylists from all around the world to transform their salons into systematic, highly profitable businesses and their teams into career-focused professionals. The salons they coach range in size from the single chair salon suite to the 50-chair, urban lifestyle salon.
Salon Owners Summit 2019: Hurry, Tickets Won't Last!
Request a callback today and secure your tickets to the 2019 Phorest Salon Owners Summit (please note that an Irish VAT rate of 23% applies as this event is held in Ireland).
Important Information & Links
When: Monday, January 7th, 2019
Where: Convention Centre (CCD), Spencer Dock, Dublin 1, Ireland
Theme: Power Up (hear from some of the world's best thought leaders on business, brand and personal growth)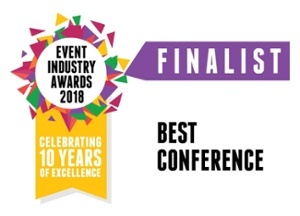 Got feedback? Let us know either in the comments below or tweet us @ThePhorestWord! (Pssst! We're on Instagram too!)
---
Not a Phorest Client?
This event is exclusive to Phorest Clients only. However, if you are looking to take your salon to the next level, then why not request a free quote or demo of our software today, and join the list of esteemed Salon Owners Summit guests!
---
Featured imaged by Alan Rowlette. © 2018 Phorest Salon Software.